With the autumn season approaching in Iceland we are seeing the dryer weather continue, meaning that some of the west coast rivers are beginning to get low with more technical fishing required. In the low conditions we are seeing more sea trout caught though. Rain has been forecast and that will freshen up the rivers and bring salmon back on the take. Big salmon and trout are still appearing in the north and north-east of the country with the final weeks of the season usually producing good numbers.
Catch numbers for 2018, top 18 rivers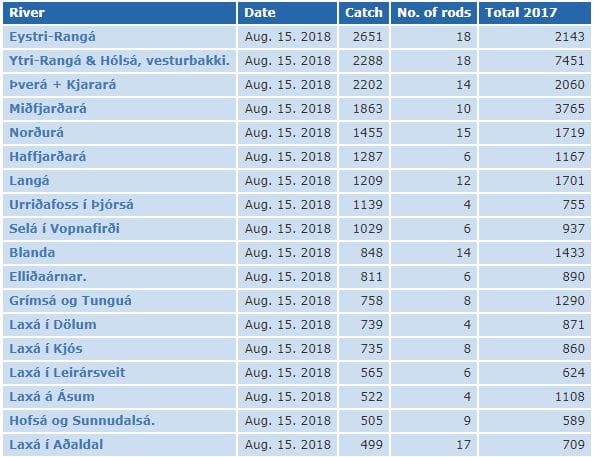 In the last few days the fishing has slowed off somewhat at Langá, water levels have dropped and the fish are more reluctant to chase the fly with real aggression. The salmon are however well spread out through the river and we are expecting the fishing to pick up through the last part of the season.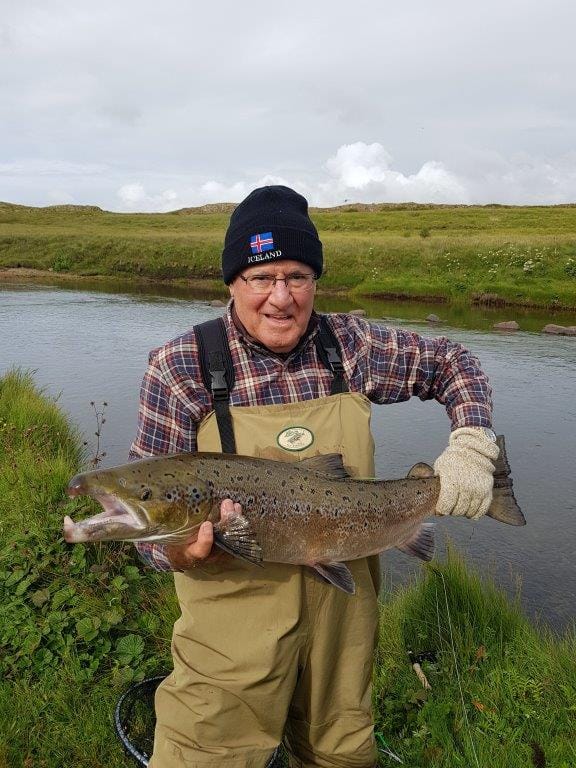 The small Haukadalsá is also experiencing low water, the bigger pools with more flow are proving more successful at the moment. There are good numbers of salmon in the river, but they are testing anglers but attainable for those who are stealthy with light long leaders and small flies.
Straumfjarðará is like most western rivers low on water, but fish fresh fish are still running in. Anglers are also finding great success on the lower pools with sea trout that are now nosing up the river.
On Laxa I Kjos the rivers have just gone over then 760 fish mark, and although it has slowed down those that are now turning their attention to fishing dry fly and upstream nymph tactics are still producing fish.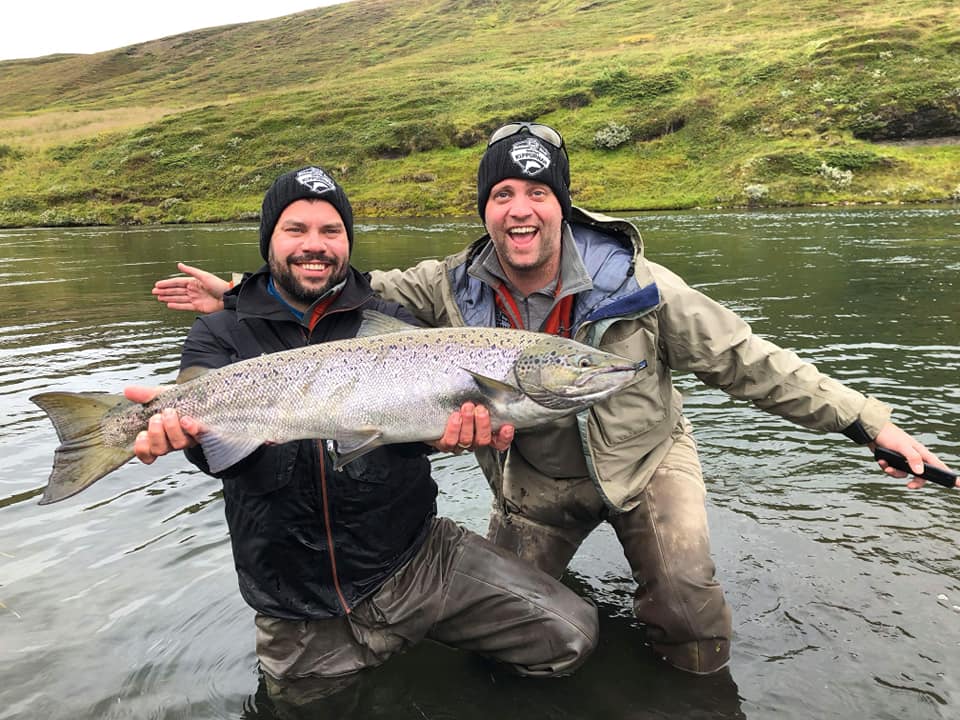 The Laxa I Dolum had just gone over 800 fish and considering the river landed a total of 860 last year we estimate it to hit the 1200 mark. The last three days produced 35 fish which is to be expected in mid August. The air temperature has been 9 – 10 degrees Centigrade on the west coast which has been a little cooler than expected. Grimsa has also ticked along with similar statistics and in that slow period before fishing begins to pick up again as we approach September.
The Hafralonsa produced 23 fish to 4 rods over the last three days, but the upper trout beats which are included in the fishery have been producing 30 – 40 Arctic Char to not dissimilar sizes to the grilse which is great news.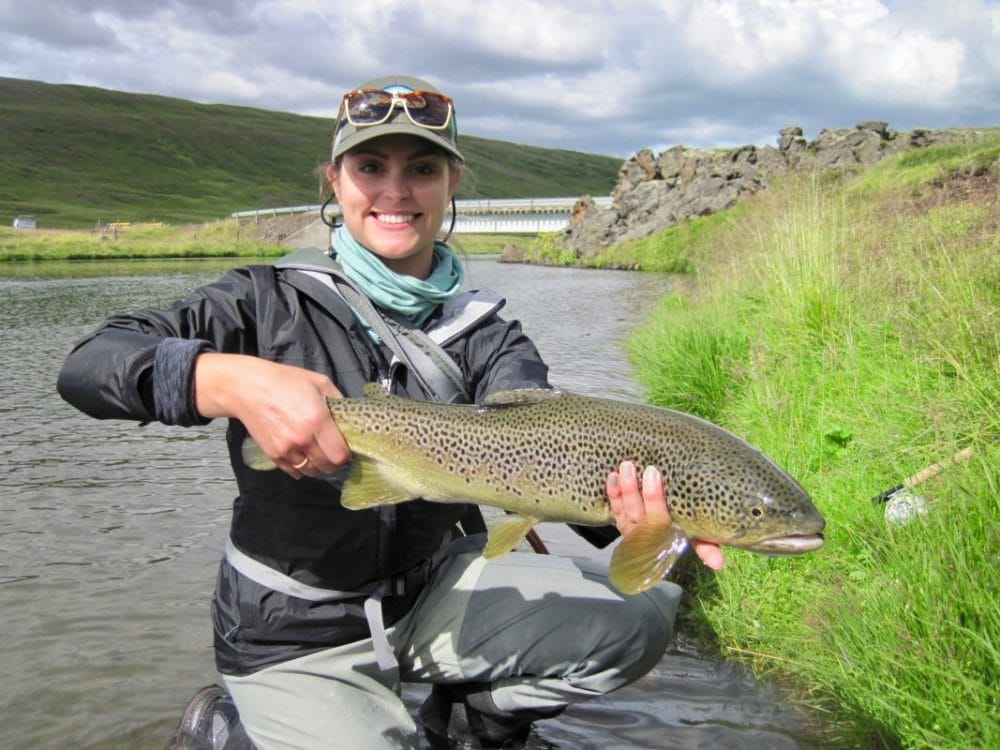 Laxardal and Myvatnssveit continue to show why they are considered one of Europe's best wild brown trout destinations with numerous dry fly caught fish over 5 lbs. Remember to fill your reel with backing as many of these fish fight harder than Iceland's salmon.
If you are considering travelling to Iceland in 2019 now is the time to register your interest, for more details on fishing in Iceland please do not hesitate to contact Peter McLeod or Alex Jardine or call our office on +44(0)1980 847389.