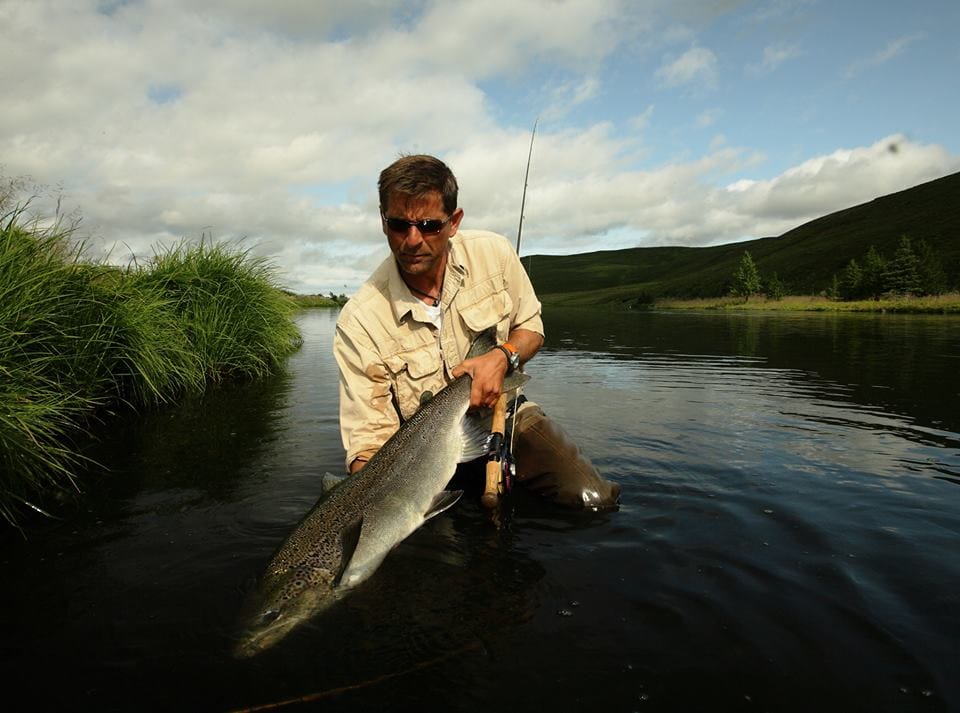 The grilse runs along the west coast of Iceland are finally beginning to pick-up. However without sounding like a scratched record the majority of the rivers continue to run high, cold and clear due to the consistent rain that they have had. The north and east of Iceland has seen a more settled period of warm dry weather which has resulted in some great fishing.

The Grimsá has had tough fishing conditions as it has gone up again and fish are struggling to get over the falls. Some of our clients fishing there last week did report hooking some very large salmon up to 20 lbs, but struggling to hold on to them in the strong current, although the battles stories will be remembered for some time to come. There has been a big influx of fish into the lower system in the last few days and we are hoping that if it stops raining then the river will drop and allow them access into the upper valley.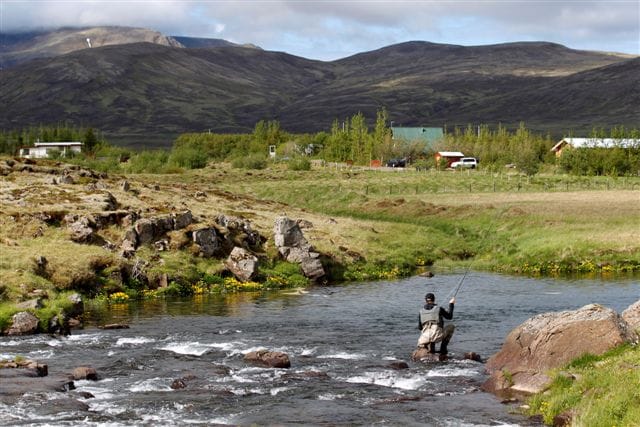 The Laxá I Kjos has been experiencing very similar fishing conditions, although more fish have been appearing in the lower stretches. It is still way above normal water heights for this time of year, but the guides there too are reporting seeing some very large salmon including one monster in the Laxfoss which they reckon is well over 20 lbs and maybe the largest seen on Laxá I Kjos in many years.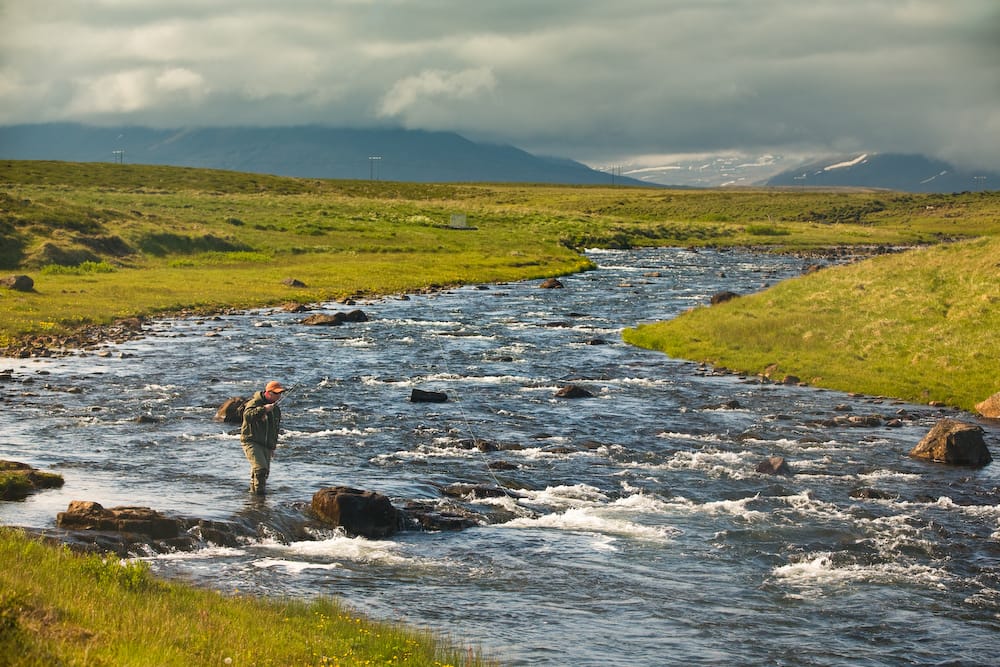 Laxá I Asum in the North West continues to lead the way for Icelandic grilse rivers with 17-24 fish landed on a daily basis between two rods. The high water and powerful fish are seeing some fish lost during long battles. The total catch for Laxá I Asum this year is up to 201 fish, this is 21 more than the same time last year.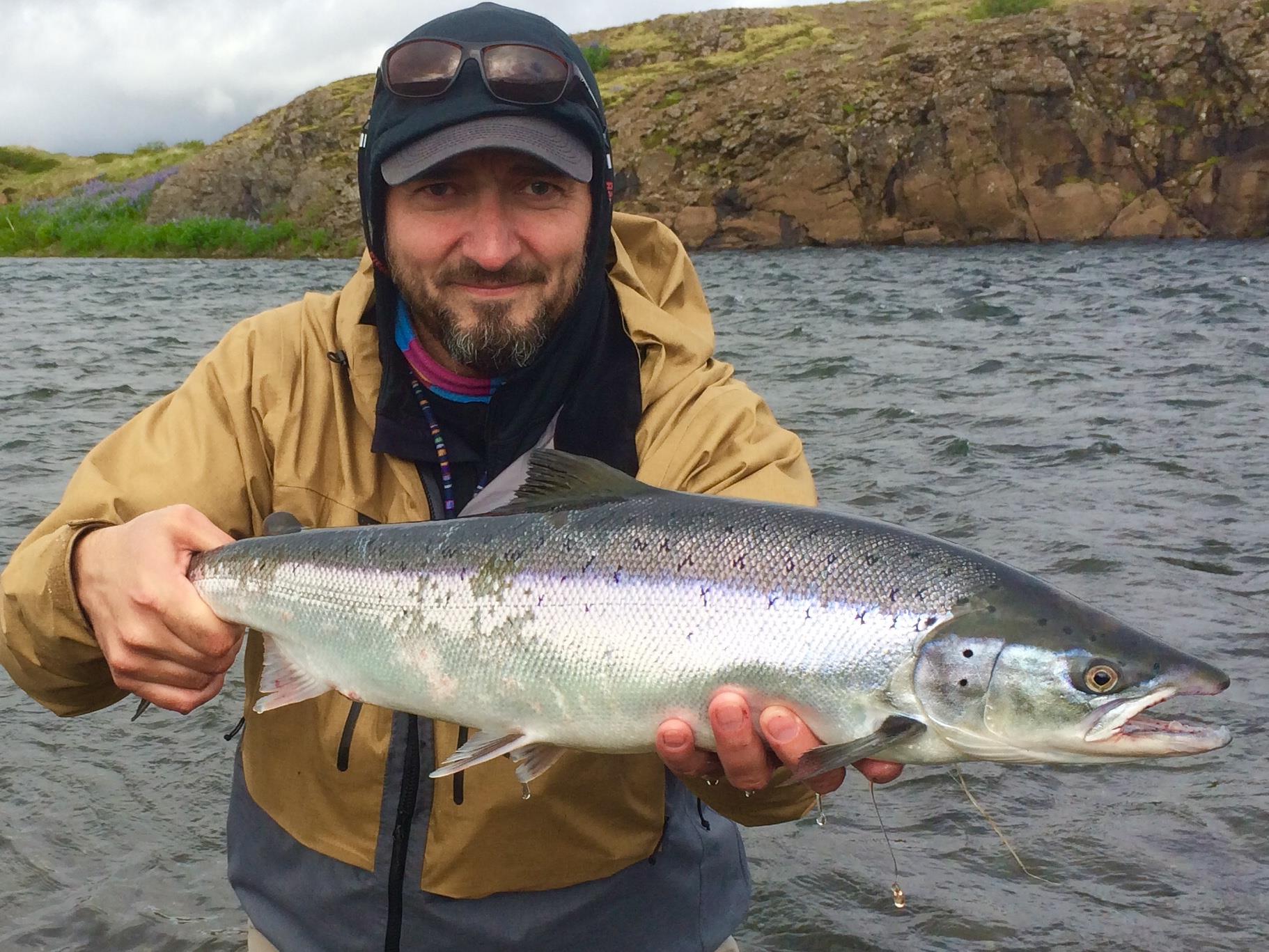 The Langá is at last seeing 30 to 40 fresh fish passing through the counter each day with a good spread of grilse throughout the river. The high and cold water though is slowing the fishing down comparatively to recent years. We are hoping that with a couple of days of sunshine the river temperature and fishing will heat up.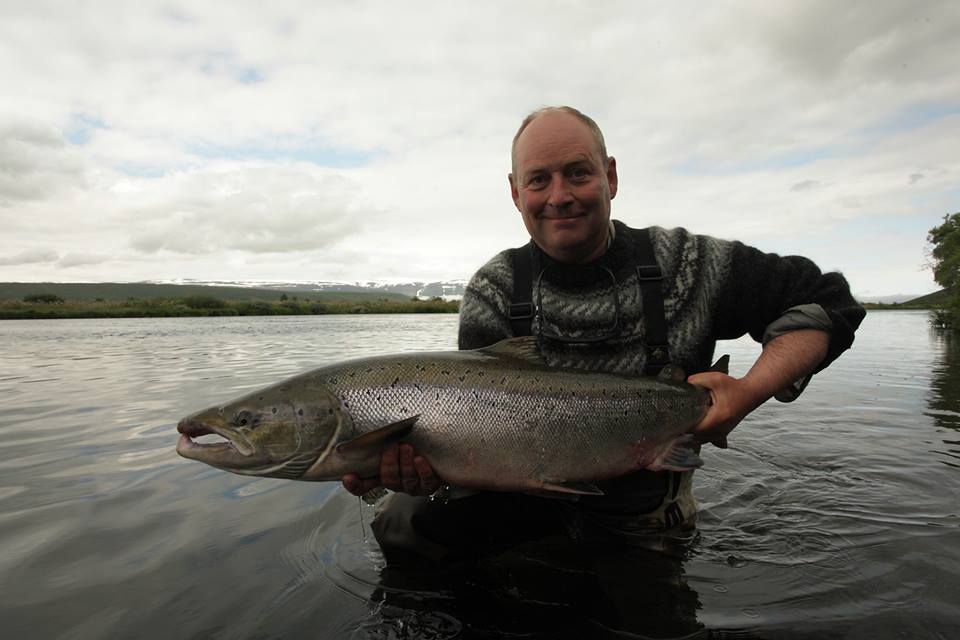 Laxá I Adaldal is continuing as the big fish river of Iceland, warm temperatures and steady flows have provided anglers with consistent fishing. There have been numerous salmon in the 90 – 110 cm range caught and yesterday produced seven fish between 16 – 20 lbs, and one of our clients had the fish above at the end of last week which was a cracker. If you are thinking of a last minute break and going to join in then some rods have opened up in 6 – 9 & 9 – 12 and 12 – 15 August this year at a reduced price of £1,870 per rod ex flights.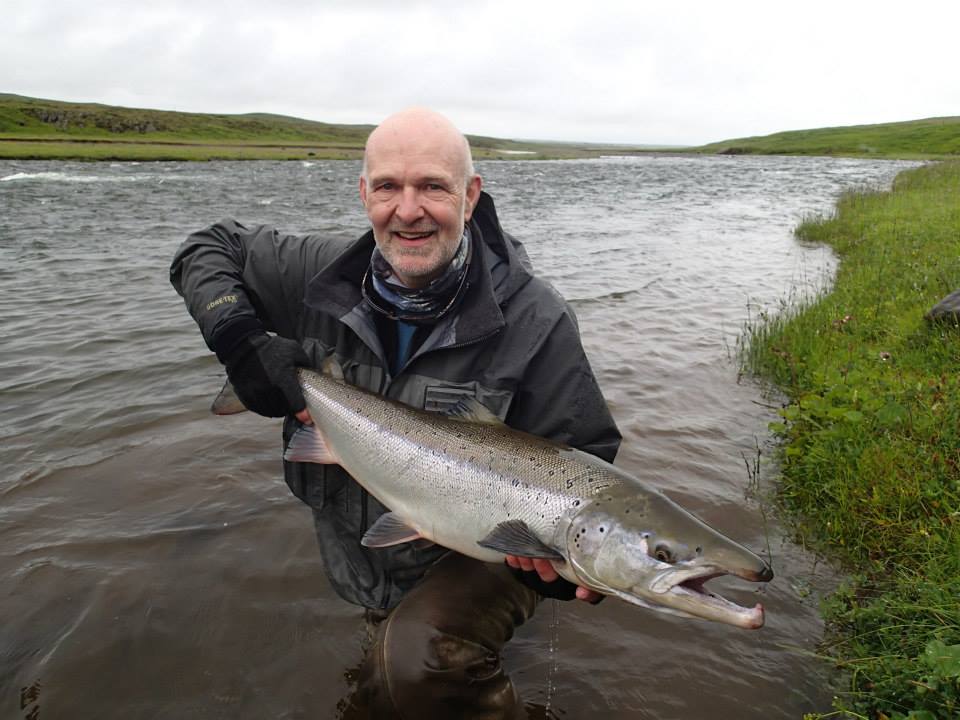 Midfjardará has continued to produce some excellent fishing for fresh and powerful salmon. As of the 17th July 340 fish had been landed and the grilse are now beginning to run. The first 300 fish were as follows:
under 70 cm – 63 fish
70 – 80 cm – 42 fish
80 – 90 cm – 174 fish
90 – 100 cm – 17 fish
100 cm – 4 fish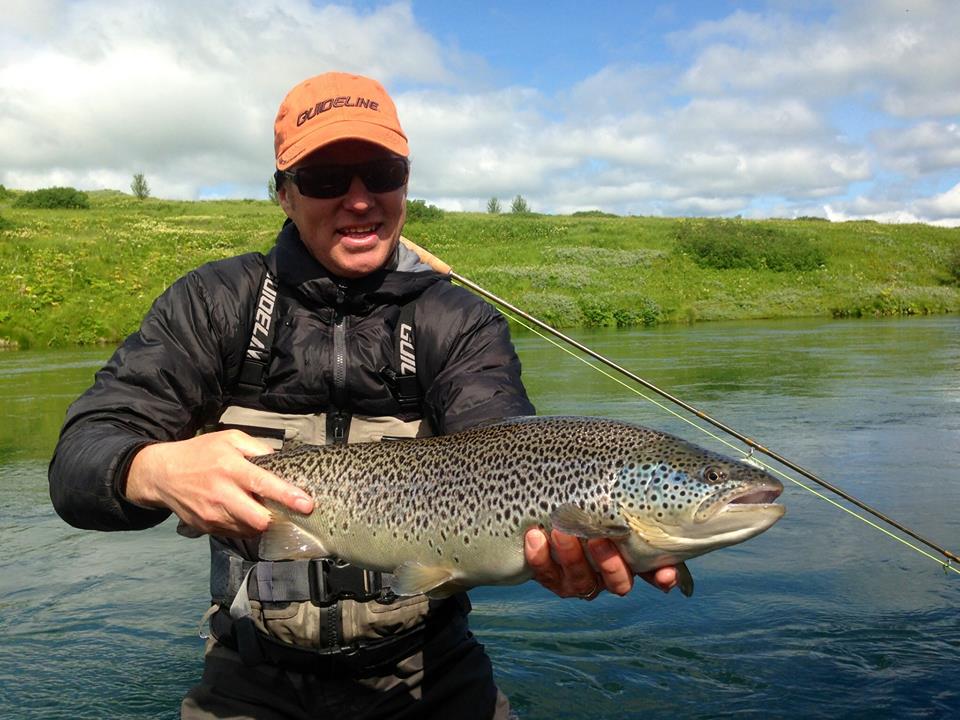 The trout fishing has seen conditions steadily improve with a prolonged settled period over Myvatnssveit and Laxardal. The midges (non-biting) and bibios can be seen up and down the river and the trout are rising regularly. There has been a notable increase in trout over 60 cm landed this year (and many lost) but also some smaller fish showing up on the Laxardal beats which is a good sign for future years. We have had groups fishing at both lodges and many of the anglers have encountered their biggest wild brown trout and all on dry flies.
There are still a few last slots available so if you would be interested in further details or an itinerary then please contact Peter McLeod or Alex Jardine, alternatively call our office on +44(0) 1980 847389.