Iceland Report 23 July 2019
The weather conditions in Iceland are continuing in a similar vain to previous weeks sadly with still no serious rain appearing on the West coast. There have been gentle showers which has helped cool conditions, freshen up some of the pools and brought some fish on the take. The bright, sunny conditions have not helped, and often it has been necessary to wait until the sun has come off pools before any action has ensued. The North coast has not suffered as badly in terms of water, but the bright conditions have again made fishing tough. The East coast in contrast has had plenty of rain and overcast conditions with almost too much water in rivers such as Hafralonsá.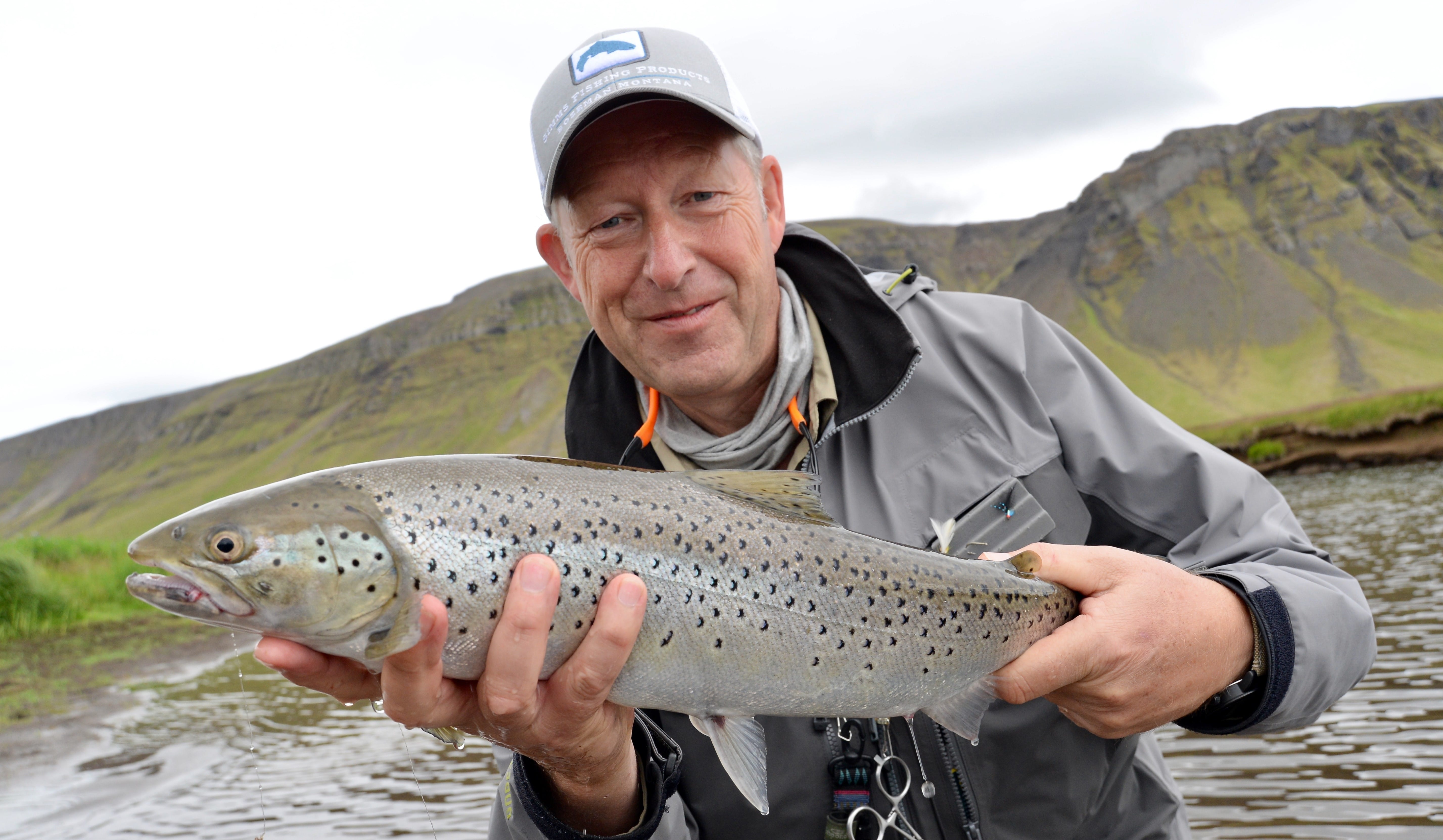 Laxá I Kjos is still well below where it should be. Our group in 14 – 17 July made the most of a brief respite of overcast conditions and some light rain to land 10 salmon and 8 sea trout with many more lost on the tiny flies needed to induce the take in these conditions. Some of the sea trout landed have been exceptional and the group worked hard. The following three days produced similar numbers. There are still many fish trying to move up and the group that gets some rain is going to have a bonanza.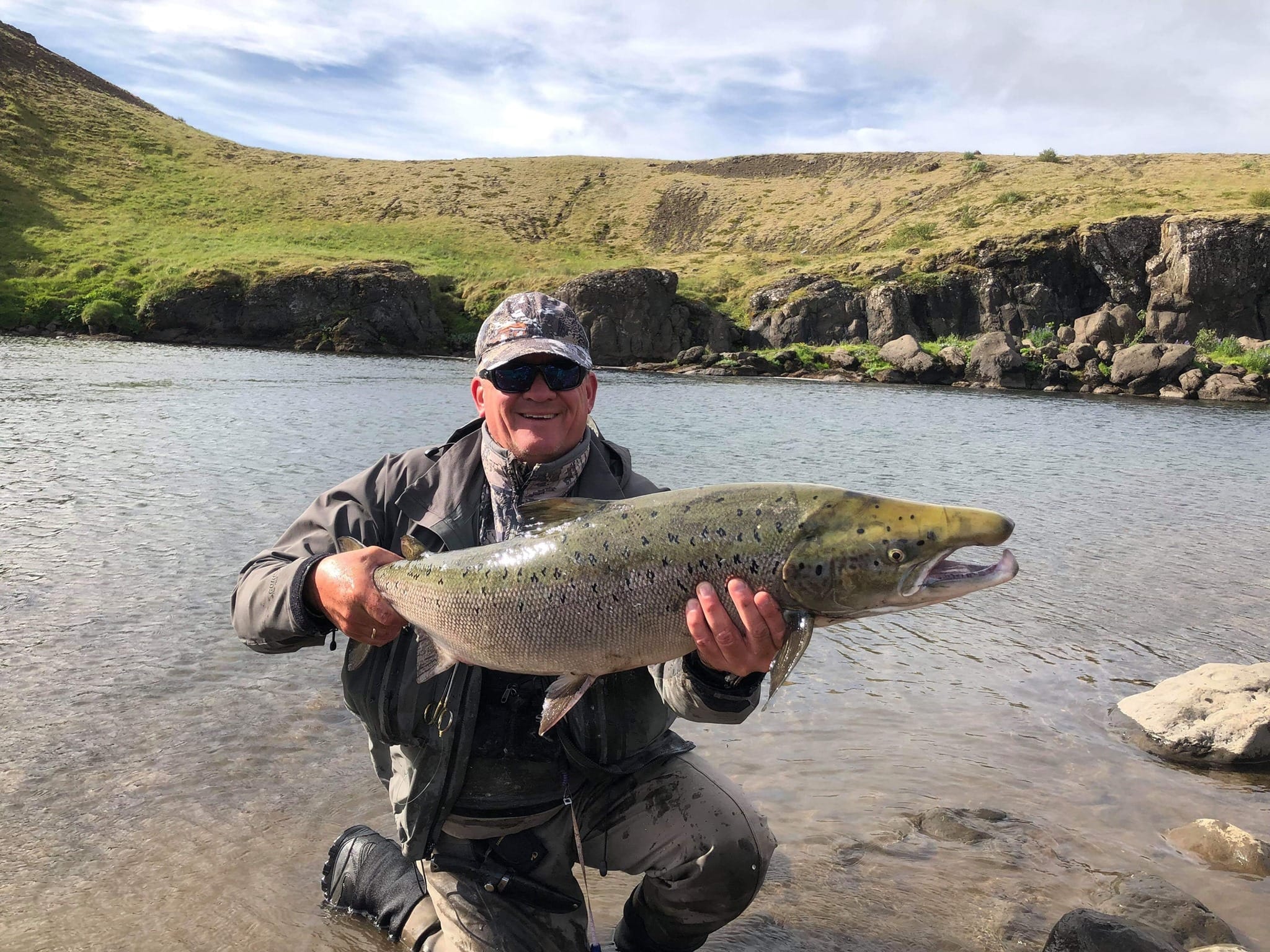 The Nordurá has had a very tough season so far like most of the west coast rivers. Water levels are well down, but the group we have just had return managed to winkle some fish out after some light rain freshened up the lower river.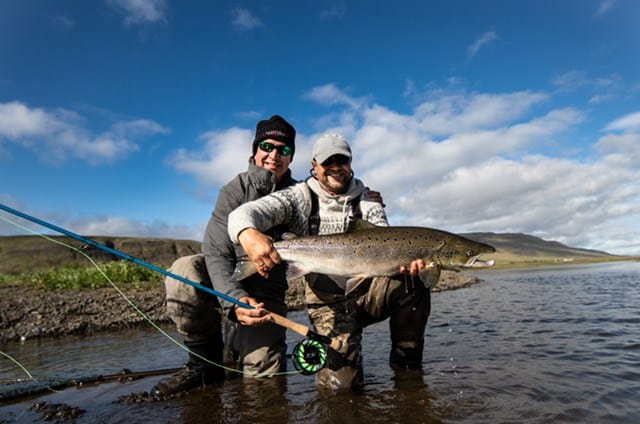 Grimsa has been faring well under the conditions and still has reasonable water levels and good numbers of fish running its course. It has remained consistent throughout the last few weeks. here a large salmon was taken from Kotakvörn on a size 14 Blue Charm on a single with a hitch.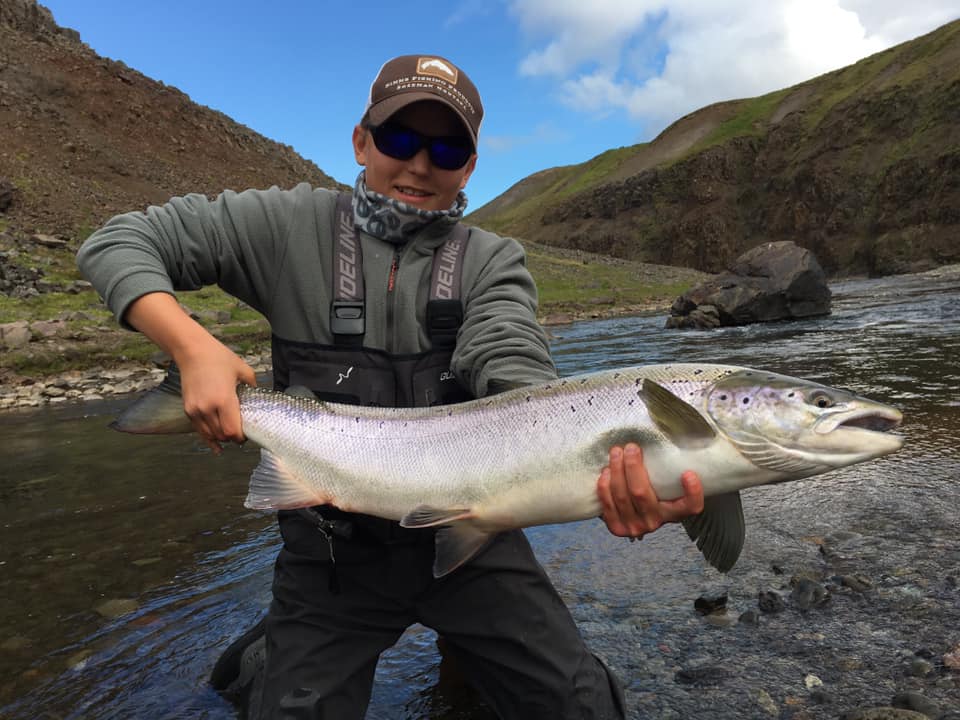 The Midfjardara has fared a little better. Although it has been very low like the other west coast rivers for some time they had some rain as they are little further north that put the river up 6 inches and coincided with a big run of fish that took advantage of the situation. Combined with some overcast skies and very talented group of anglers they landed over 100 fish in three days up to 20 lbs. The river is sadly now dropping again which will make it tougher, but at least there are now   reasonable numbers of fish distributed through the system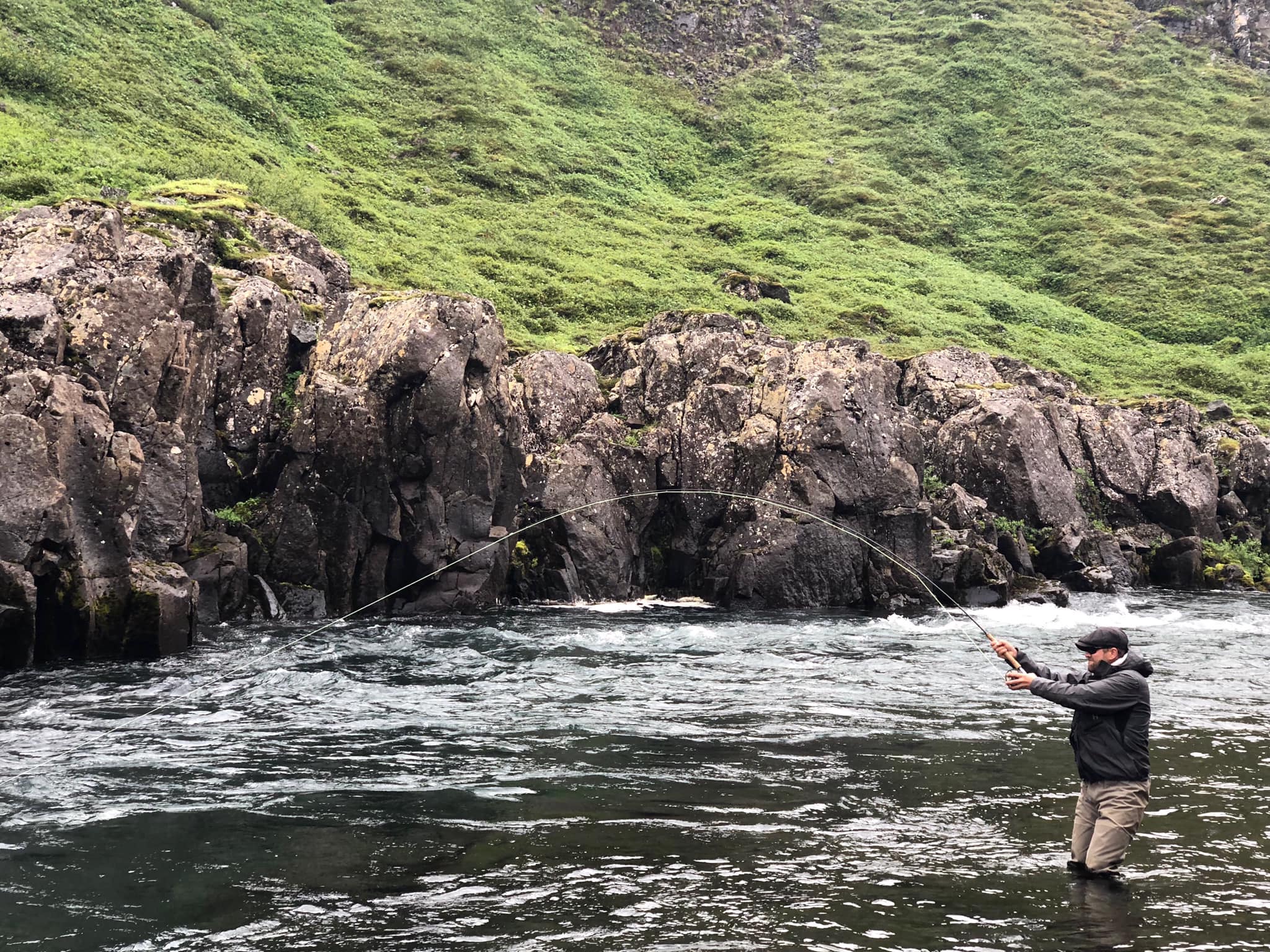 Hafralonsa has started well and is now approaching over a 90 fish since they opened. Water levels are normal over here and there has been persistent rain. The river does not really want any more at this point. The average size of the fish has been impressive with a good number on the 15 – 20 lbs range. Yesterday the first of the grilse arrived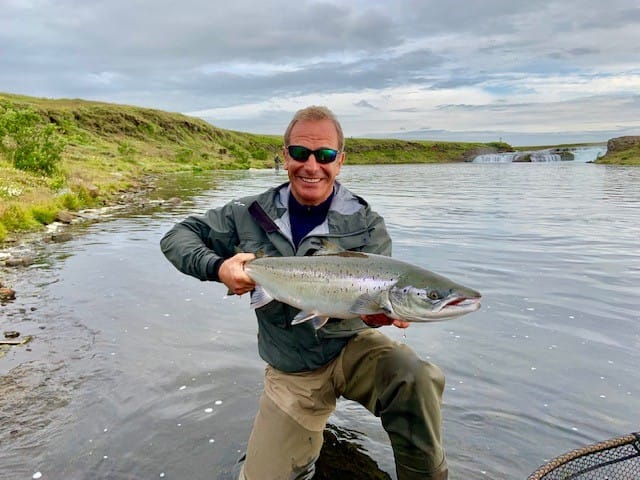 On West Ranga the weather has been pleasant most of the week, warm sunny, the occasional showers and of course few hours of wind. It has been their best week so far this season with up to 26 salmon landed a day and a lot of fish lost every day.  Despite the low numbers caught there is many fish in the river. Tackle wise they have been back fishing smaller flies and floating lines with longer leaders. Although this has resulted in more hook up in these conditions it has also led to more fish lost. The highlight of the week was 7 year old Katrín who came with her father and landed her first salmon from Doctor's Pool.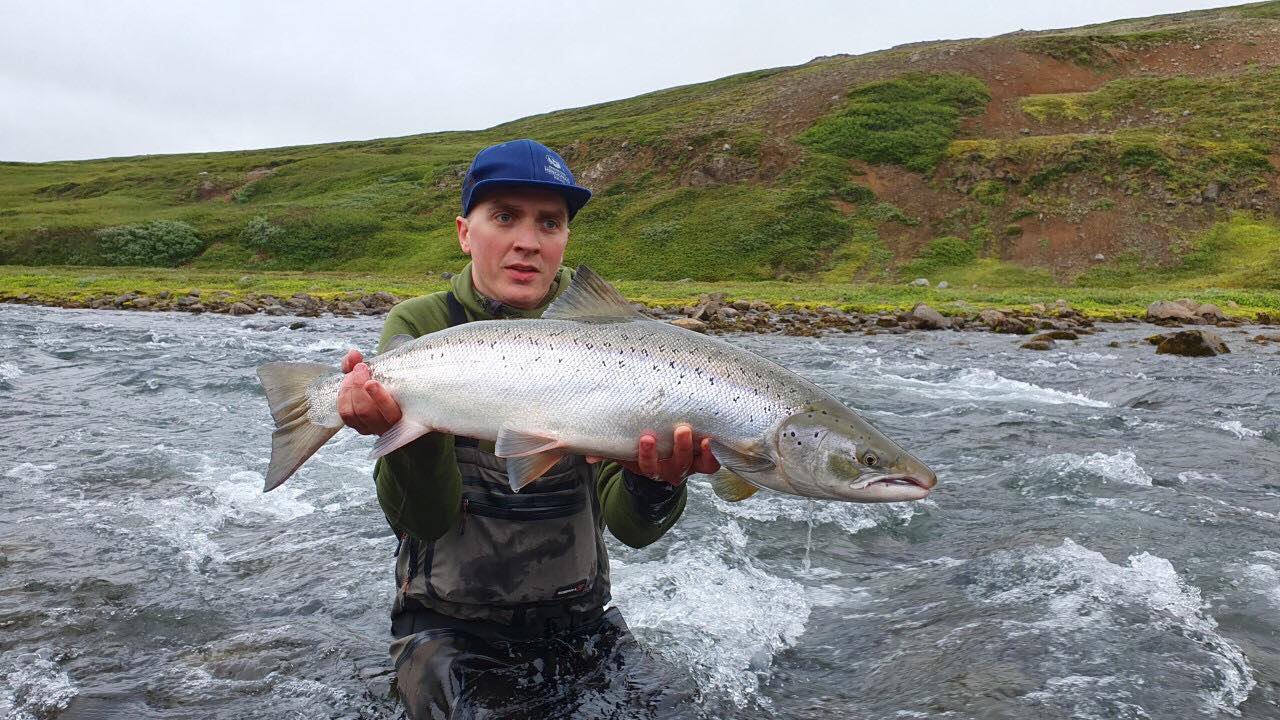 The Svarlbardsa is on fire right now and having a great season. They are now over 120 fish already to only 2-3 rods. the river is in great condition, with plenty of water and the fish are large and powerful.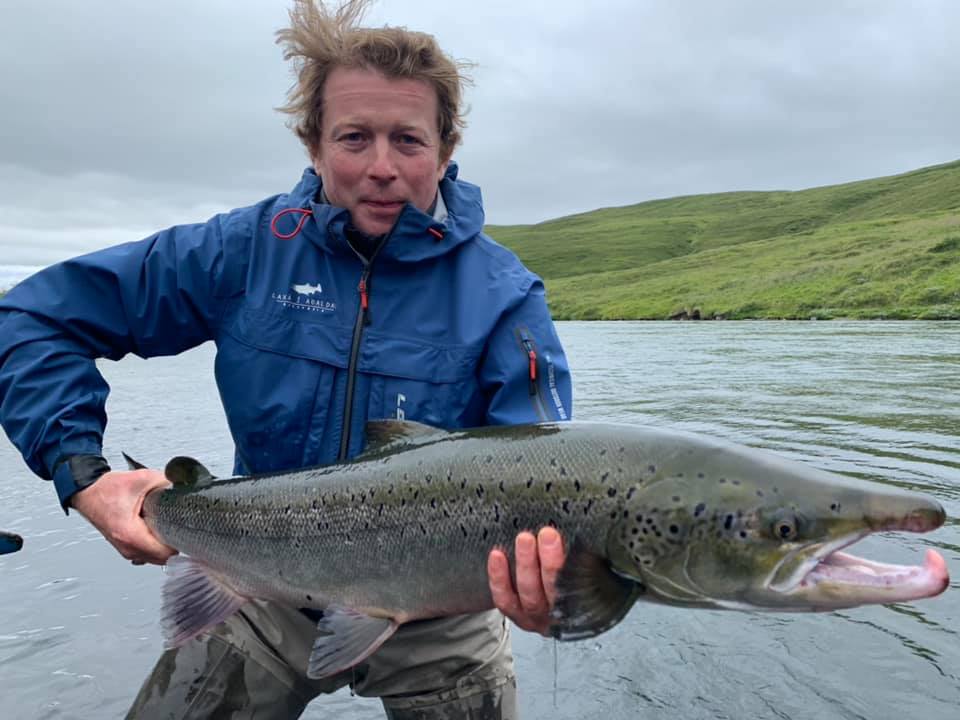 On the Nes beats of Laxa I Adaldal the fishing has been steady. Water levels have remained relatively normal as its fed from lake Myvtn. Veteran angler Lilla Rowcliffe has been showing us how its done drawring non her 30 plus years of experience on this river. Her great grand sone Drummond Black landed a stunning 21 pound fish only to be pipped by his father with a 22 lbs fish.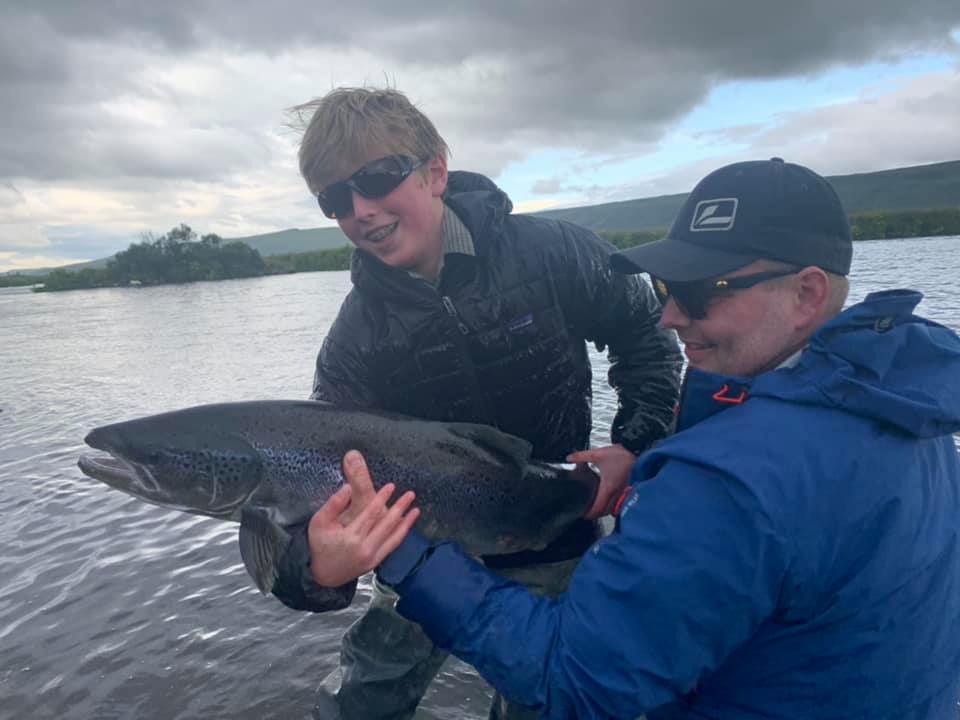 For more details on fishing in Iceland please do not hesitate to contact Peter McLeod or Alex Jardine or call our office on +44(0)1980 847389.