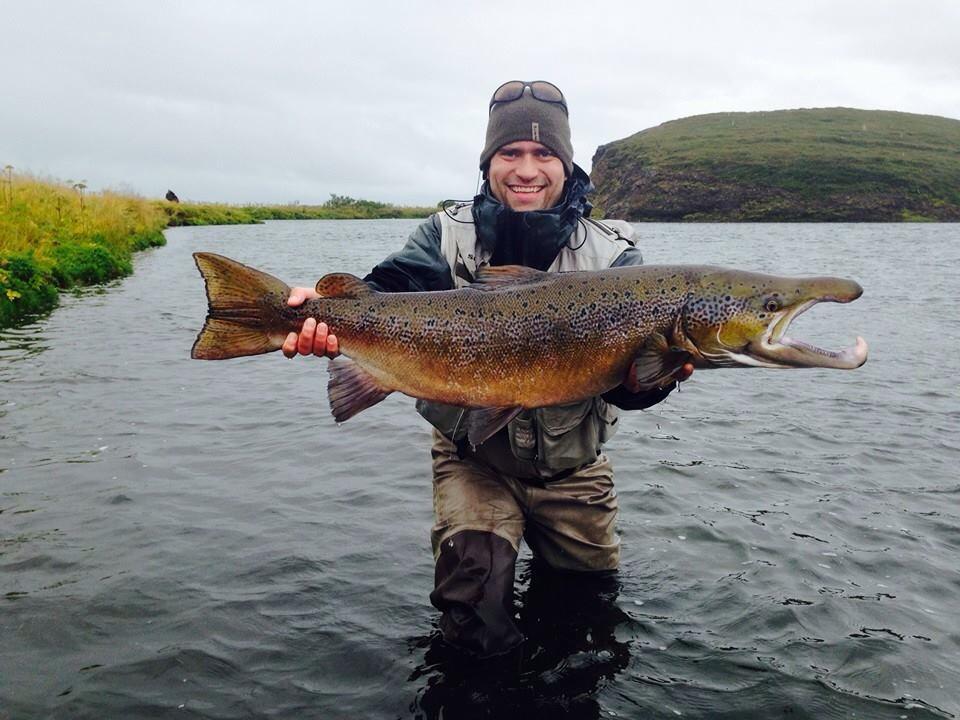 Even though we are coming to the end of August in Iceland rivers on the north and east coasts are still fishing hard. However the world once again focused on Iceland following the announcement at the weekend that an eruption was underway.  Scientist have since reviewed their data, and now believe that no eruption took place. The intense low-frequency seismic signal observed yesterday has therefore other explanations. The Icelandic Met Office has decided to lower the aviation colour-code from red to orange, indicating that the volcano is showing signs of unrest, but there is no eruption. All flight restrictions have been lifted. Earthquake activity in Bárðarbunga remains strong. There are no indications that the activity is slowing down so it is impossible to exclude that this will result in an eruption in the (near) future. We are monitoring the situation closely.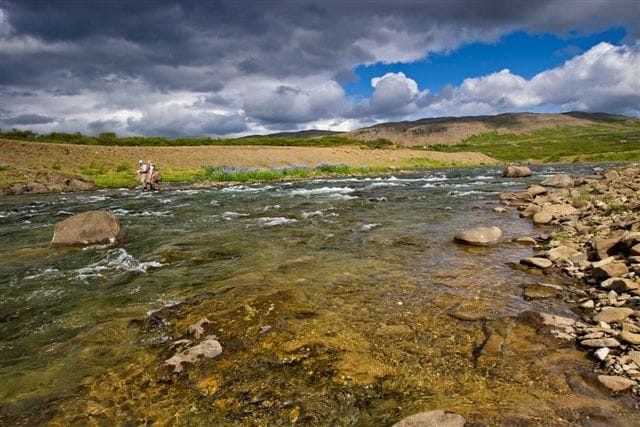 Looking across the country a recent river report was published based on the Icelandic fisheries board statistics doing a cross river comparison. It makes for interesting reading. The Rangás as normal have reached the top spot based on statistics which is unsurprising. Then there are the "usual suspects" including Miðfjarðará, and not forgetting Laxá I Asum as the only river classed as "outstanding".
The highest figures are: East Rangá 1877, Blanda 1786, West Rangá 1.453, Miðfjarðará 1.168 and Þverá/Kjarrá 1016. Norðurá is next and has fallen far from a four-digit number with 806 salmon a week and only 26 multi sea winter salmon. If the trend continues, it will not reach a thousand. Looking at the catch statistics last week, where readers can see what is going on at any point.
West Rangá                      307
East Rangá                      269
Miðfjarðará                     133
Blanda                            105
Laxá í Leirársveit             92
Selá                                 78
Þverá/Kjarrá                    75
Laxá á Ásum                    71
Hofsá                                67
Vatnsdalsá                       64
Víðidalsá                          60
Laxá í Aðaldal                  60
Langá                              54
Jökla                                43
Svalbarðsá                      41
Affall                                 41
Haffjarðará                      40
Fnjóská                            38
Hítará                               35
Breiðdalsá                       35
Laxá í Dölum                   35
Grímsá                             32
Hrútafjarðará                   30
Norðurá                           26
Þverá Fljótshlíð               22
Elliðaár                            18
Straumfjarðará                17
Fljótaá í Fljótum               13
Gljúfurá                            9
The west coast rivers are now winding down after a tricky summer. After a very late grilse run and some tough conditions to contend with through prime time there has been a reasonable sea trout run with some very large fish caught on rivers such as the Laxá I Kjos.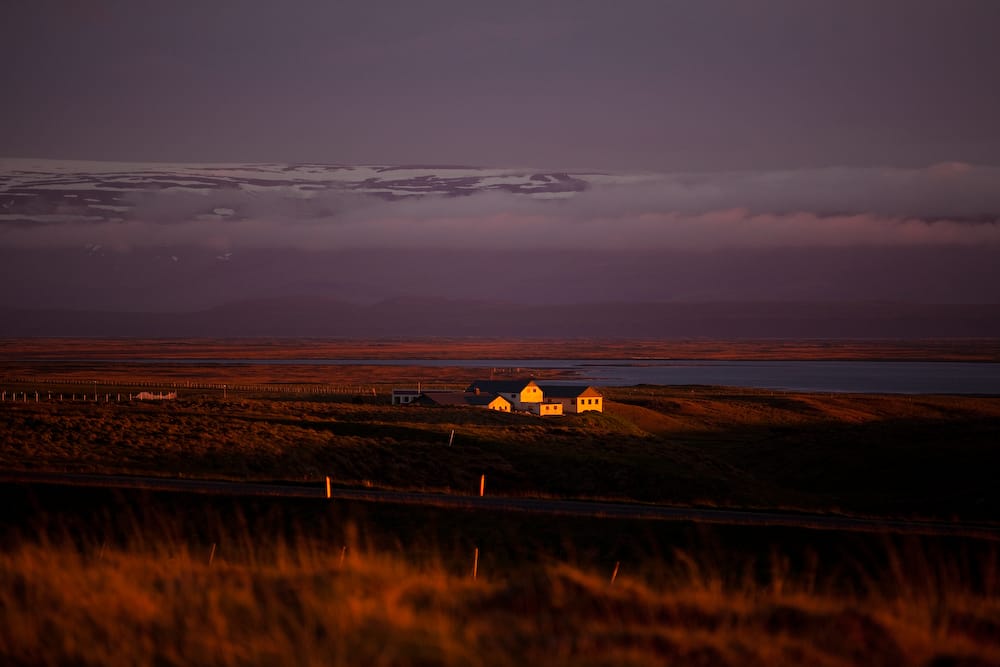 The Laxá I Ásum has now reached the 7th highest total catch in Iceland with 789 salmon caught by last Wednesday night. That comes down to 395 salmon per rod making Laxá I Ásum the highest catch per rod in Iceland with Blanda coming in second at 118 salmon per rod. At the same time last year the total catch in Laxá á Ásum was 818 which just goes to show how consistent it has been. Last year salmon no. 1000 was caught by Ívar Hákonarson on 8 September in Sauðaneskvörn. The river is now closing in on that magic number and the guys on the ground are fairly certain the river will reach 1000 before closing on 11 September.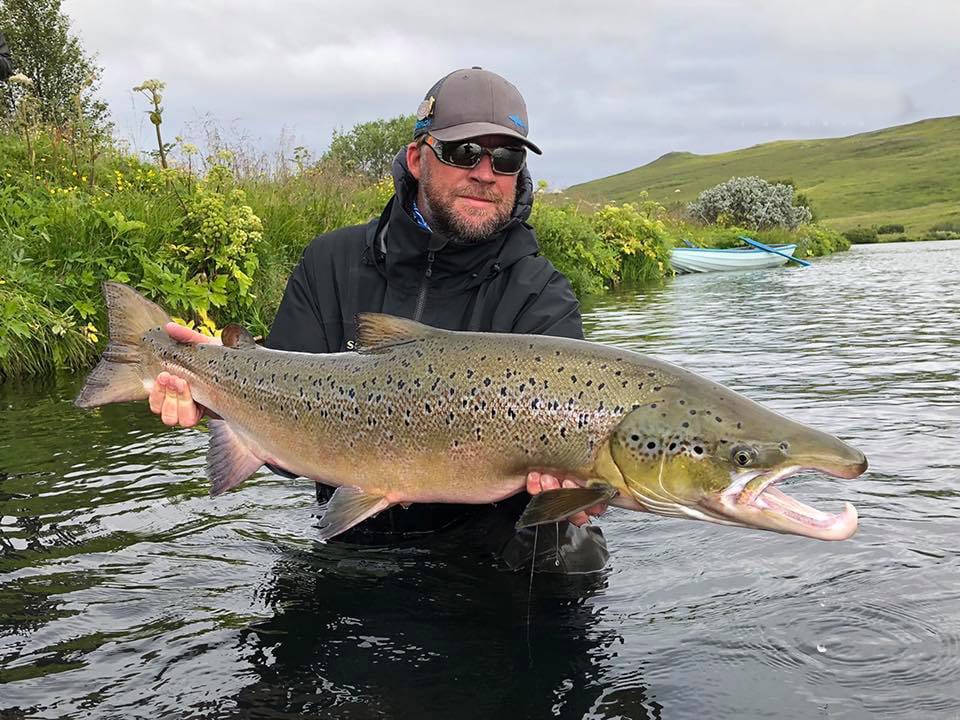 The Nes beats on the Laxa I Adaldal have continued in a similar vain to earlier in the season and they too are headed for a record season. As Iceland's premiere big fish river it has lived up to its reputation and although at this time of year some of the fish are colouring they are still attacking flies with aggression and putting up some extra ordinary battles. Andri Gudmunds and his father and an exceptional morning landing fish of 88 cm, 100 cm and 105 cm in one session.
Our clients fishing Svarlbardsa last week had some great fishing landing 25 fish to 3 rods, mostly big salmon but still with silver fish running the river. Svarlbardsa has had a great season this year and we are sure there will be a big demand for this private big fish river next season.
We will shortly begin rebooking fishing in Iceland with first right of refusal to all our rods that travelled this year, so if you would be interested in further details or logging your interest for next year then please contact Peter McLeod or Alex Jardine, alternatively call our office on +44(0) 1980 847389.