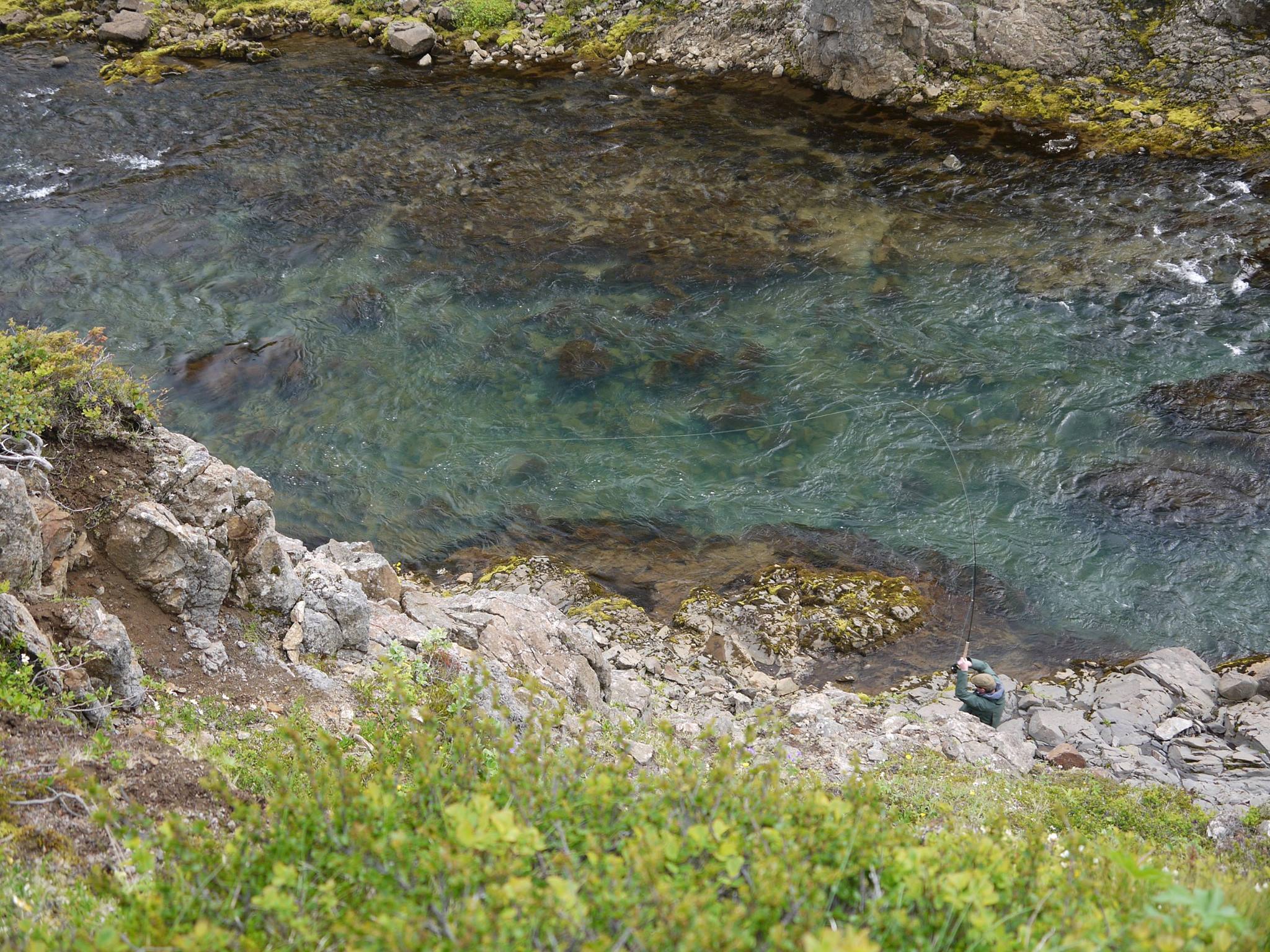 Last week has again been a very productive week in Iceland with many of the rivers now settling down to consistent catch returns of over 100 fish a week. The freezing cold north wind has finally died down and temperatures on the west coast are now between 12 – 14 degrees centigrade. Water levels although still bolstered by daily snow melt are at last beginning to drop slowly as we approach August. The north and eastern rivers are still being plagued by very cold conditions which have slowed the runs and the fishing. Rain is forecast for this week which will top up the rivers nicely and hopefully allow fishing to continue at this pace through August. All in all the season is shaping up to be one for the books as all rivers are reporting strong runs of fish.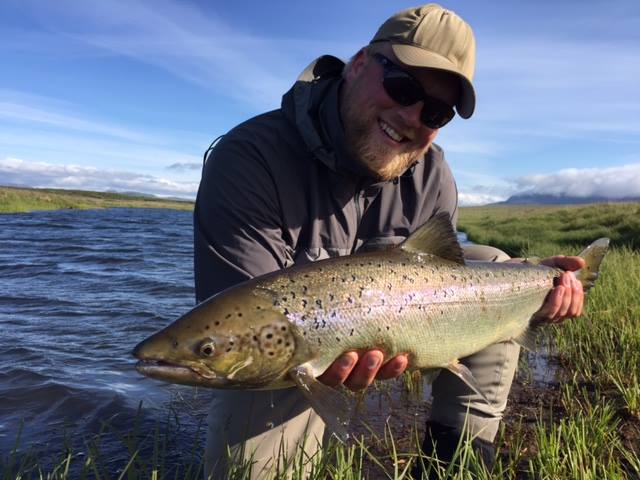 The Laxa I Asum continues to perform extremely well and has now reached an amazing 367 fish to two rods. In one week 243 salmon have been caught as we see their numbers building on a daily basis. Looking at past records there haven't been stronger runs in at least 15 years. 86 salmon have been landed in just the last three days.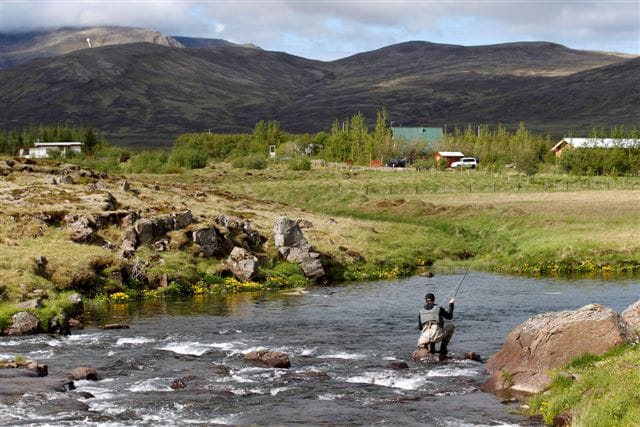 The Laxa I Kjos has now hit the magic 500 fish mark currently standing at 522 fish with 160 landed to the 8 rods last week. The water levels are dropping down to summer levels although still being topped up by the snow melt. The lower water has dictated a change in tactics and they are now fishing even smaller flies, down to size 16 micro hitch tubes and Red Francis. The lower water conditions have been perfect for the sea trout in the meadows which have now started to appear in numbers with several fish over 10 lbs landed in the last couple of days on small upstream nymphs. With rain forecast over the next week Laxa I Kjos is having a phenomenal season and as other rivers slowdown will continue to catch fish right through August and into September.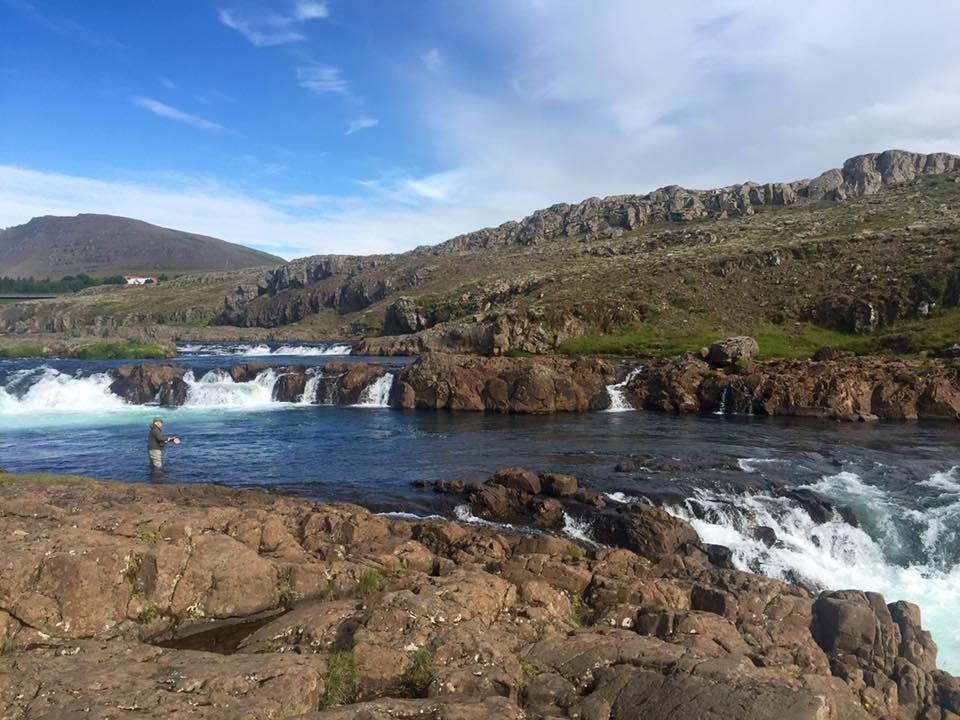 Grimsa has followed neck and neck with Laxa I Kjos and actually stood at the same number of fish landed at 362 at the beginning of last week despite the slow start. The eight rods have also landed over 100 fish this week, but not all of them have been small with a few big salmon still pushing through the river system.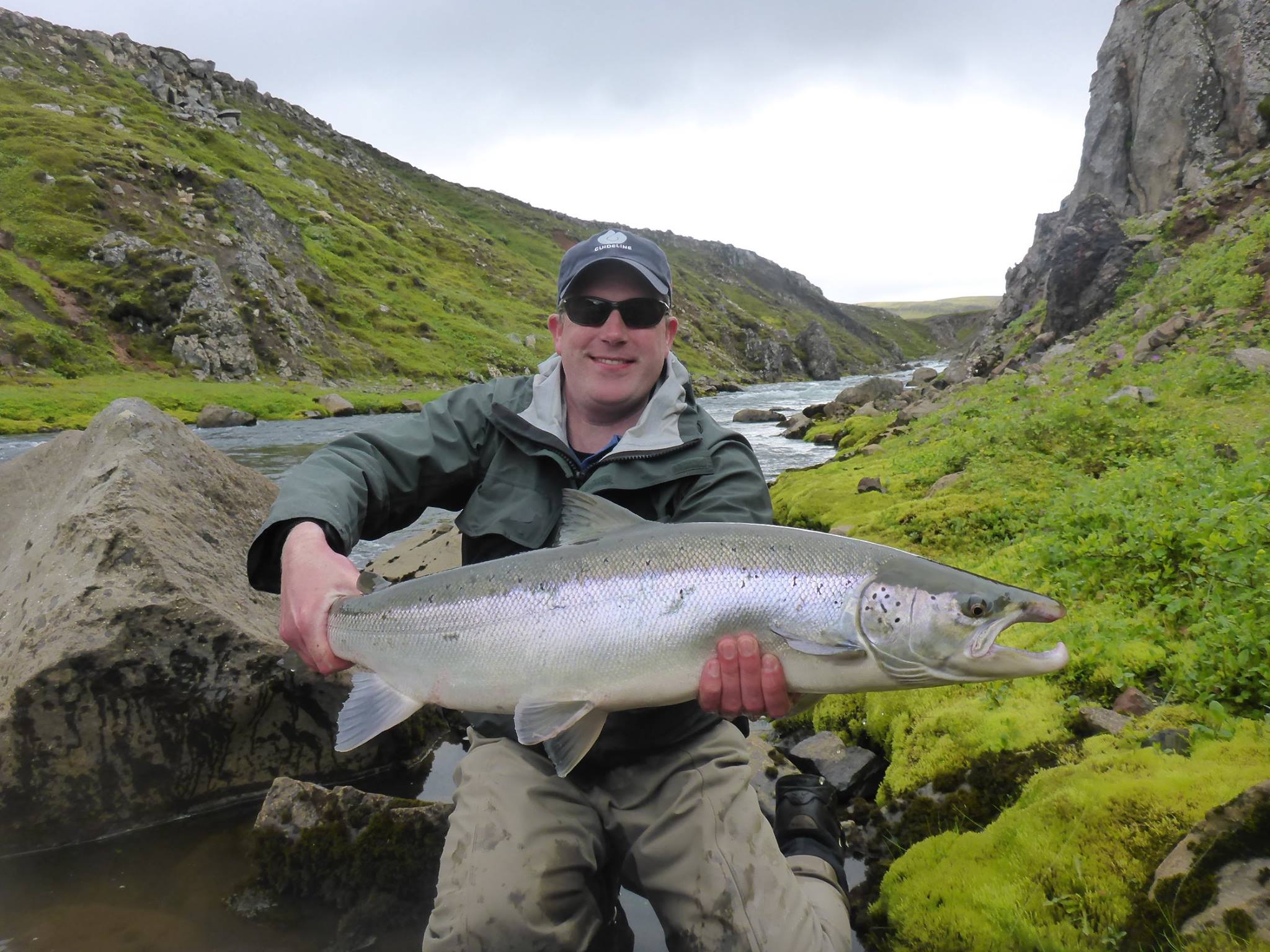 Svarlbardsa is fishing its socks off and having a tremendous season. Again after the cold conditions it had a bit of a slow start. The group finishing at lunch might reach 90 salmon on three rods, many of which are between 15 – 20 lbs. This is one of the few rivers in Iceland that has consistent big salmon and can also be taken as a private party which is why it is so popular.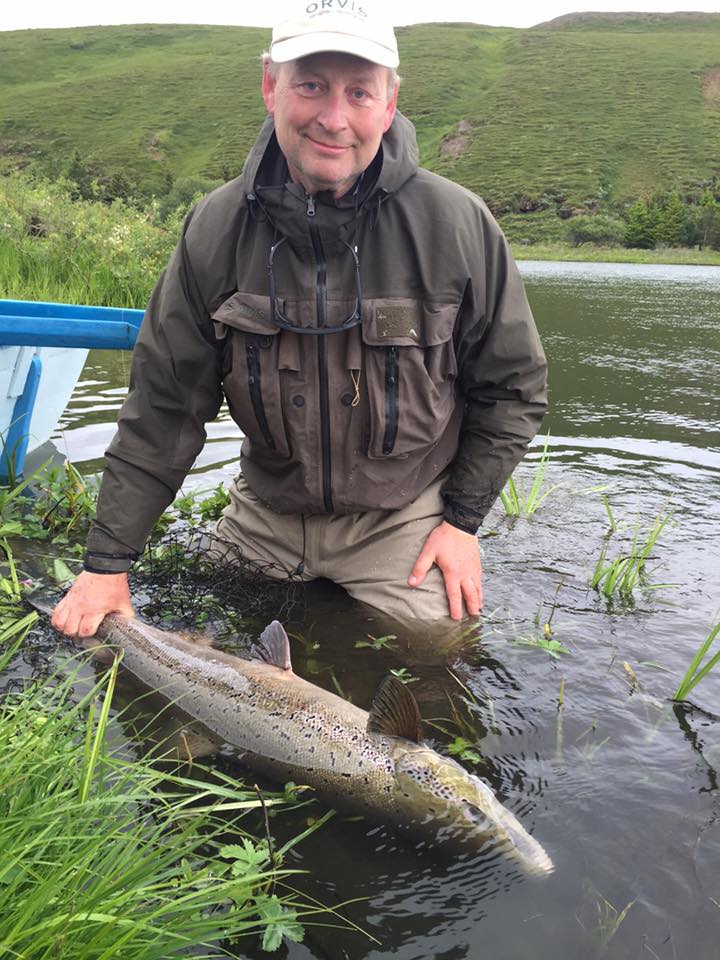 With our next groups arriving on Nes on the Laxa I Adaldal we await news of large salmon. The runs have been strong this year with some incredible battles lost and won on its grassy banks. The Nes beats are one of our favourite as it remains one of the few rivers in Iceland considered to be a big fish river and perfectly suited to traditional double handed rods. The rivers powerful current turns every fish into a battle and we look forward to hearing how our rods get on.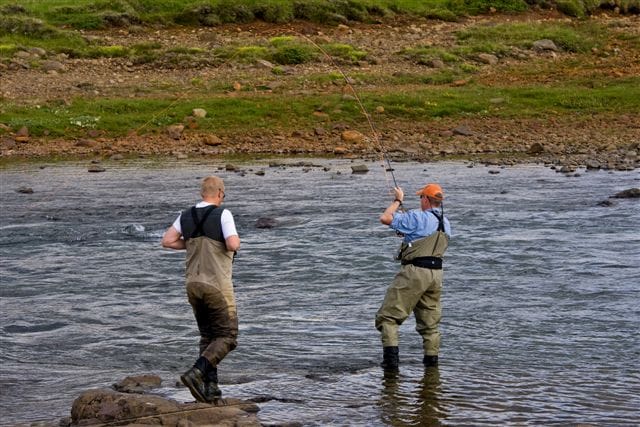 We are delighted that Langá also appears to be back on form and fishing extremely well. The river has now landed 867 salmon which is already well on the way to blotting last year off the copy books.
The runs of salmon have begun to push into the Myrarkvisl in good numbers, although slightly later than expected anglers have experienced some phenomenal trout fishing up until now. One day last week three rods landed 42 trout between 1.5 – 3.5 lbs and one salmon at 64 cm.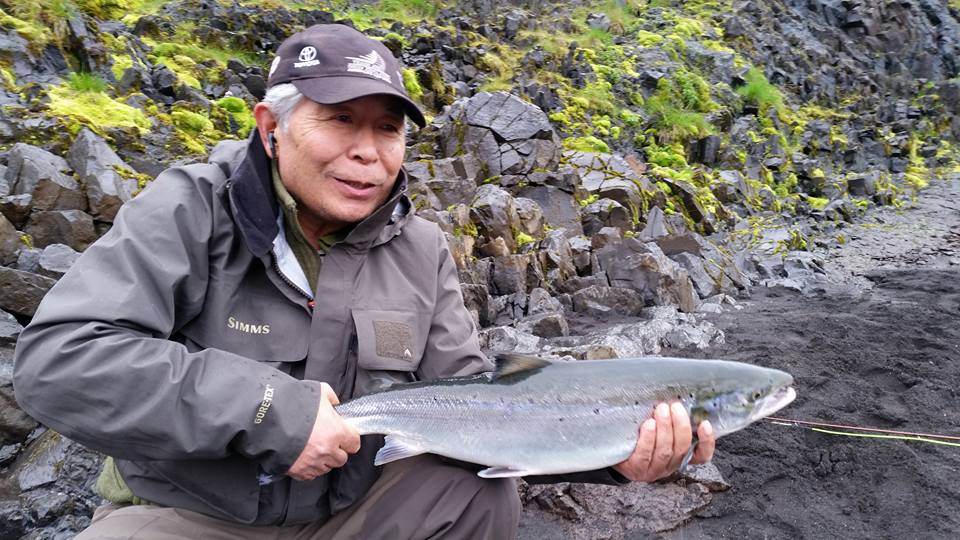 Over the weekend the rods began to target the running fish, hooking and losing several multi sea wintered fish and landing a couple of smaller fish. We expect to see some memorable salmon landed over the next two/three weeks from this little north coast river.
Laxardal and Myvatnssveit have both been effected by an algal bloom making visibility difficult, despite this the anglers at both lodges have encountered some incredible fish. The focus has been on subsurface flies, nymphs and streamers, unlike the usual dry flies we associate with this time of year on the Laxa I Adaldal. The wild brown trout throughout the system continue to feed heavily and are in superb condition and exceptionally fat this season. Last week several fish over 7 lbs were landed at both lodges including a new season best at Laxardal. Pictured below, the fish was measured at 69 cm and weighed at 4 kg (8 lbs 13 oz).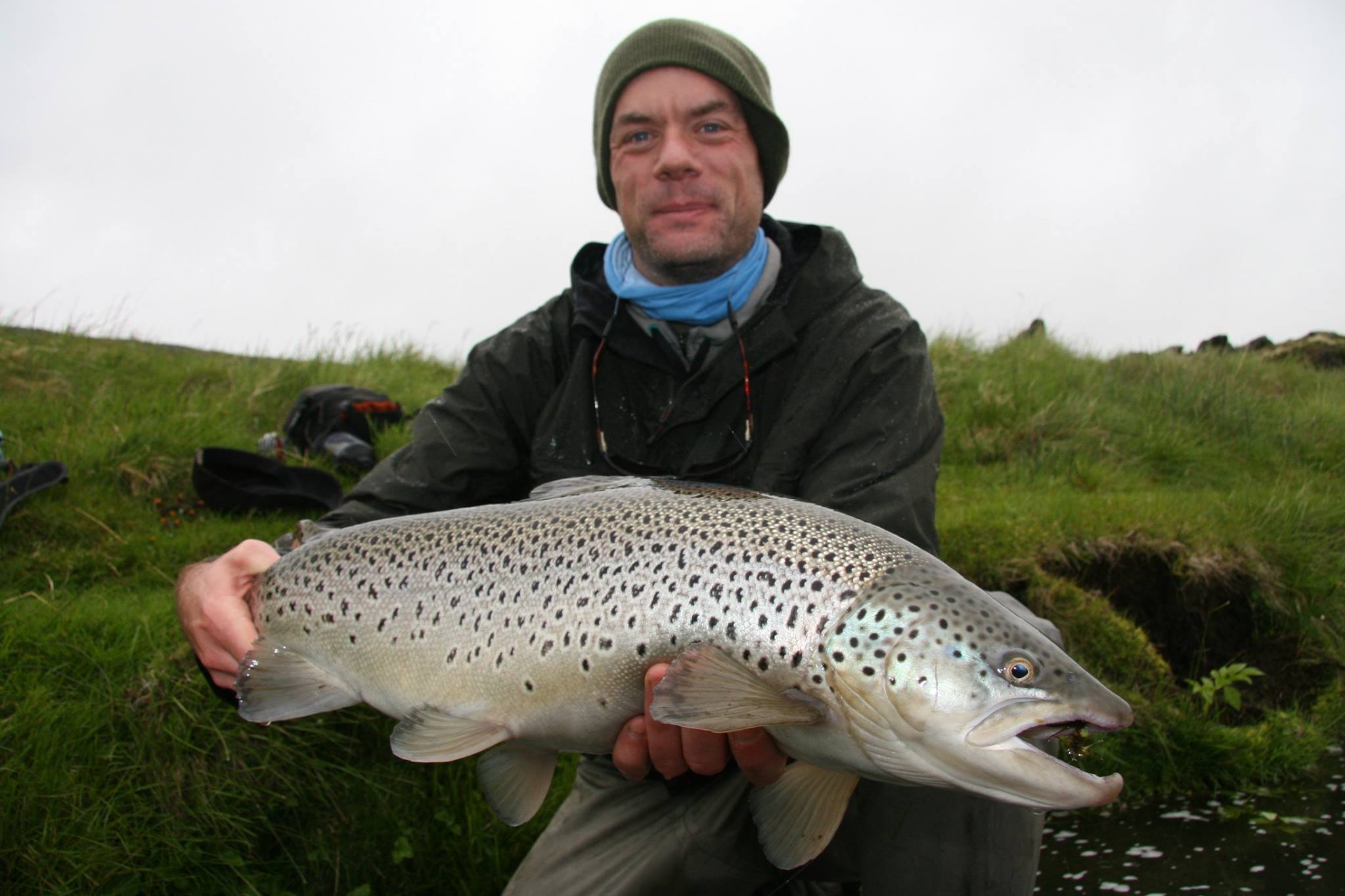 Minnivallalækur has had a good season to date despite tough opening weeks due to the very cold spring. With conditions improving now in south Iceland the fishing is better than it has been for many years and dry-fly fishing has been superb. The fish have focused in on small midges, causing frustratingly fussy trout – making it all the more rewarding when one of the Minni-monsters is hooked.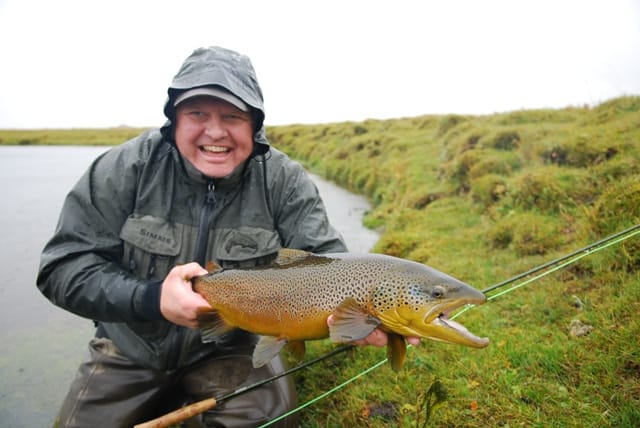 For more information on the latest availability in Iceland this season, including a handful of prime spaces contact Peter McLeod and Alex Jardine or call our office on +44(0)1980 847389.