After the long dry spell that Iceland has been experiencing over the last few weeks the weather is predicted to finally turn in favour of the anglers this week with rain arriving finally across the country. Many West Coast rivers have been struggling as water levels dropped to summer levels and although fishermen can see plenty of fish getting them to take has been another matter! There has been a few spots of localised rain which has helped a little, but more is needed to really jump start the rivers again. Air temperatures have remained low with highs under 10 degrees centigrade and overcast. Rain is forecast this week which bodes well for the end of the season.
On Laxa I Kjos the guides continue to instruct fishermen on upstream nymphing techniques which have proved remarkably effective one not only the sea trout in the meadows section but also has accounted for a good number of salmon during the tough conditions.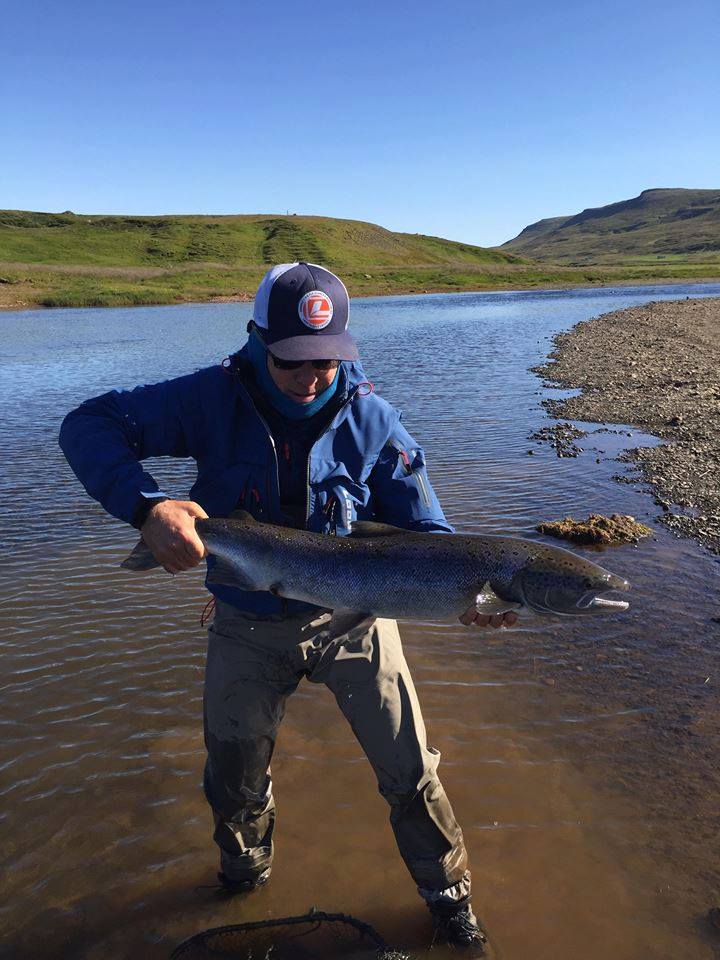 The Laxa I Dolum is also reporting similar conditions, along with Langa, Nordura, Straumfjardara and Hitara. It has just been a case of working hard to pick up a few fish here and there, despite salmon jumping around listlessly. It only adds insult to injury.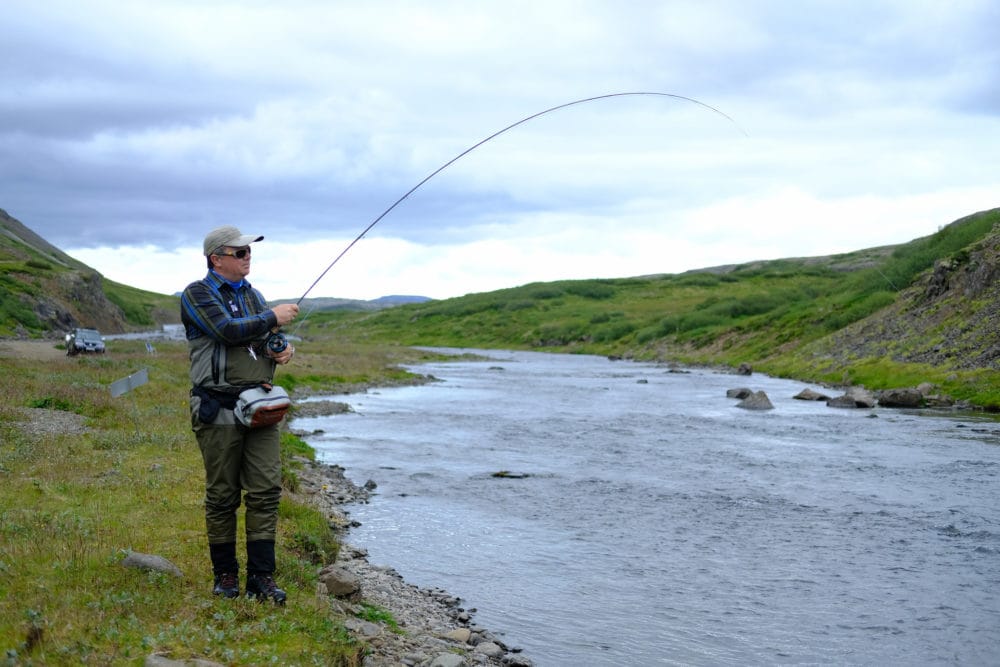 The north coast has continued to see much fewer fish than normal, although this 104cm beauty was landed on the Nes beats of Laxa I Adaldal last week.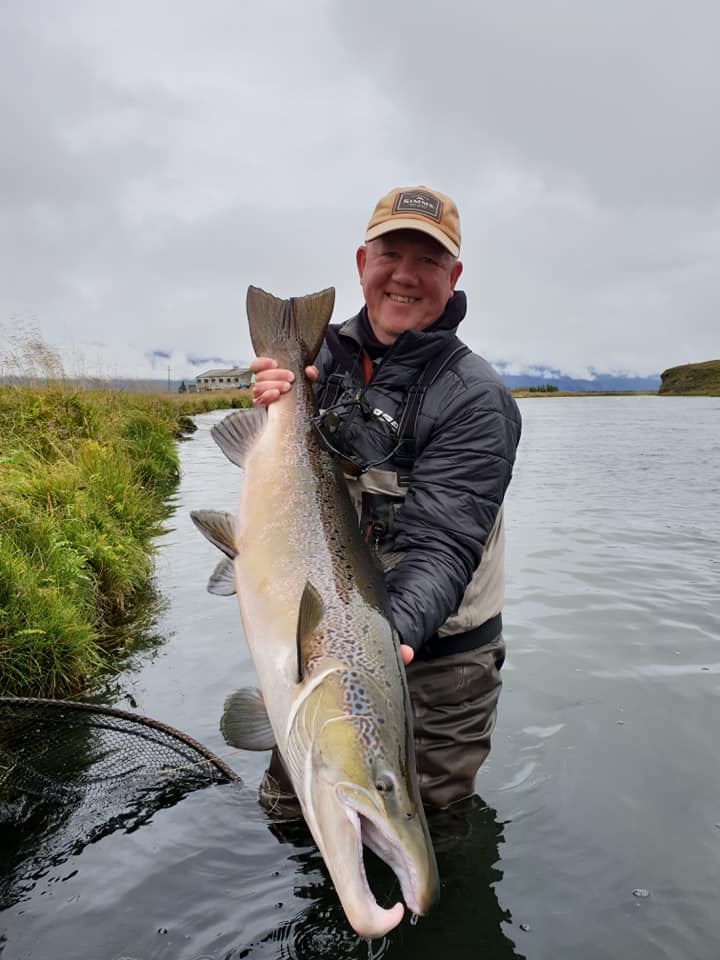 On the trout front Laxárdalur just closed a couple of days ago and they had a great season, with a significant bump in numbers for the area. The average size seems to be on the rise and many around 70 cm were hooked and landed this summer. The biggest news is that the lodge at Raudholar was due for a make-over, and the farmers didn't waste any time getting things done and have already torn down the north wing of the lodge. For the 2019 season there will be a brand new wing at the lodge, all with en-suite bathrooms. This will make a huge difference to the quality of this operation.
As we move into the Autumn, now is the time to start thinking about booking Iceland for next year. With the tough season experienced in Scotland and Norway Iceland will be the popular choice so make sure you get in early to avoid disappointment. If there is a particular river or time frame you are looking for then please contact us NOW so that we can grab the space as the booking charts open.
For more details on fishing in Iceland please do not hesitate to contact Peter McLeod or Alex Jardine or call our office on +44(0)1980 847389.