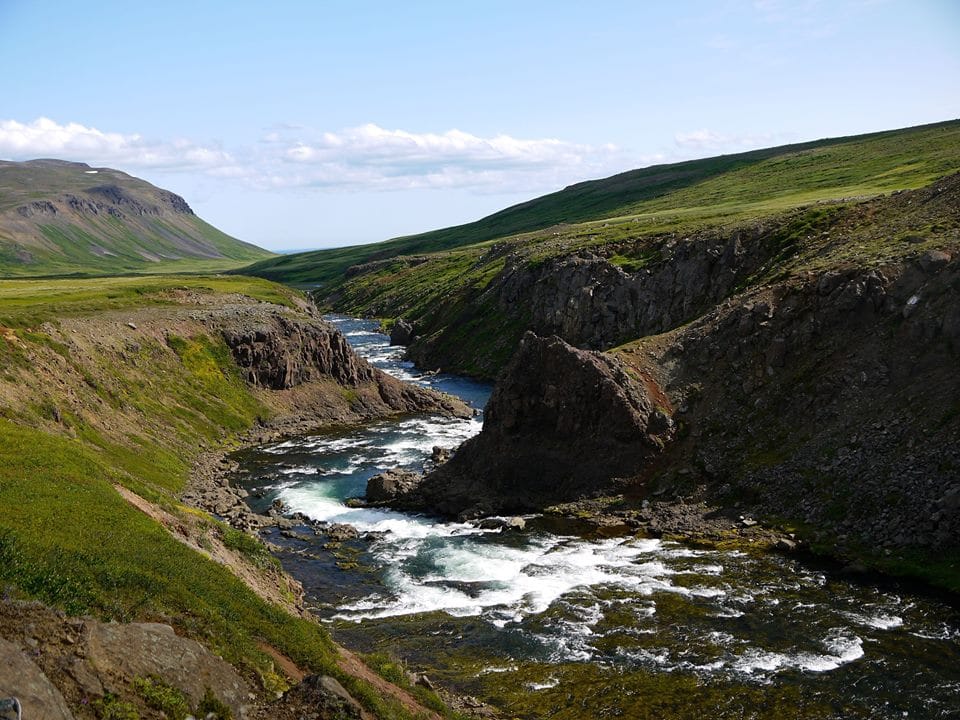 The sun is currently shining and the grilse runs are continuing to improve along the West Coast of Iceland and this is reflected in increases in the amounts of fish being landed.
Grímsá, Laxa I Kjos and Langá are seeing grilse spreading out through all the pools now with chances of fish throughout the rivers. The rivers continue to run high and clear.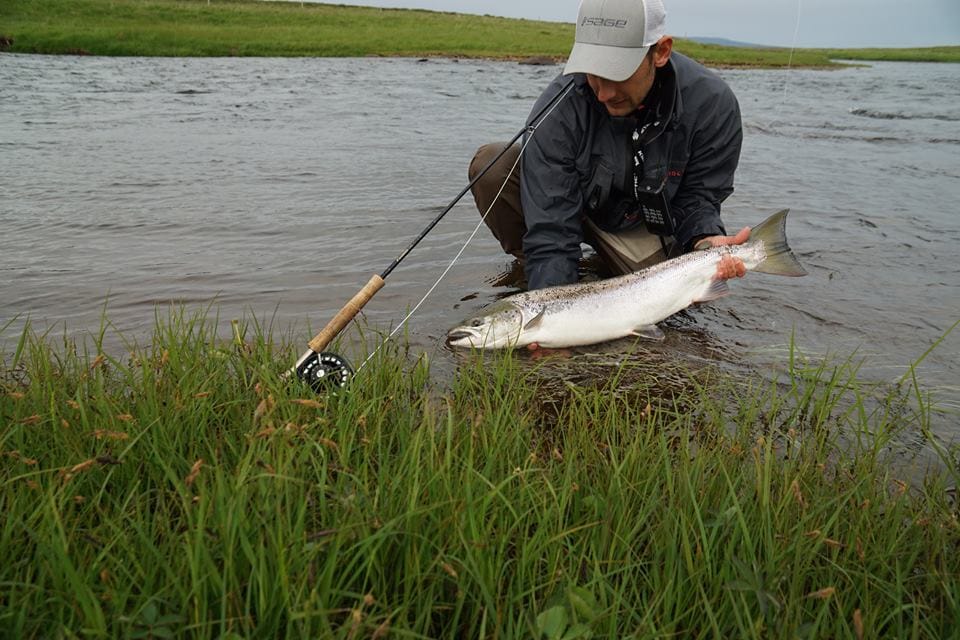 Further north and the Laxa I Asum is experiencing the peak of its grilse runs, this two rod river has seen 37 fish landed in the past day and a half and they are predicting 100-150 fish for the week.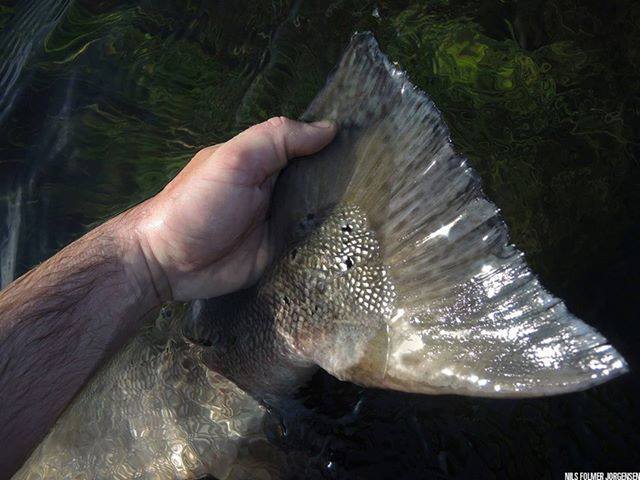 The fishing on Nes beat on the Laxa I Adaldal has continued to be very good. Last week the lodge saw the first salmon over 30 lbs landed by Nils Jorgensen, and more monsters seen, hooked and lost. The average size of fish this year has been 84 cm and 6.1 kg (13.8 lbs). A good number of fish have been taken on hitched tubes this season, adding to the excitement of a 20 lbs + fish.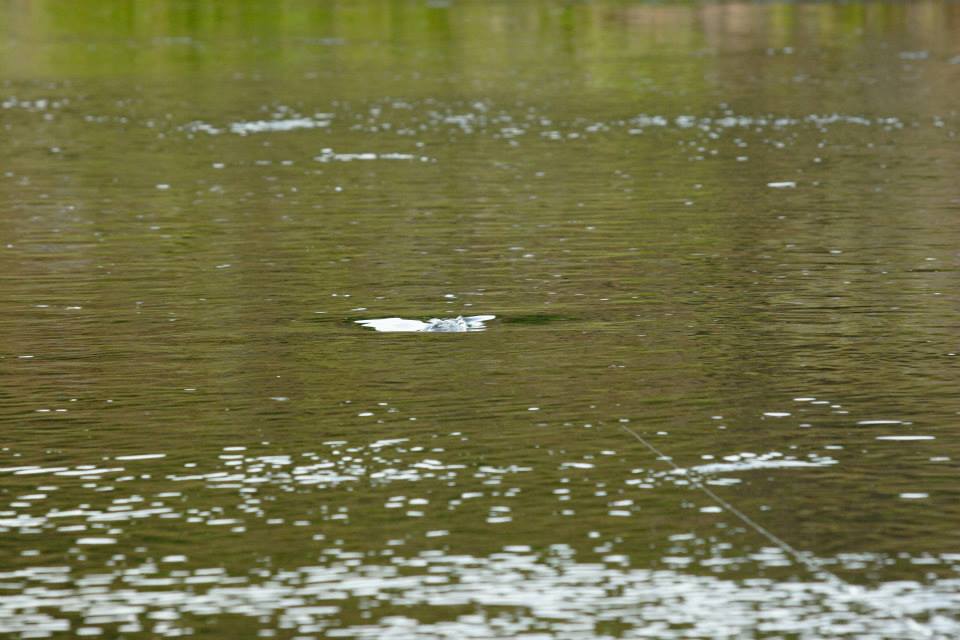 If you are thinking of a last minute break and going to join in then some rods have opened up in 6 – 9 & 9 – 12 and 12 – 15 August this year at a reduced price of £1,870 per rod ex flights.
Svalbardsa continues to produce mainly multi sea wintered fish. Last week's three rods had a great week landing 55 fish between them.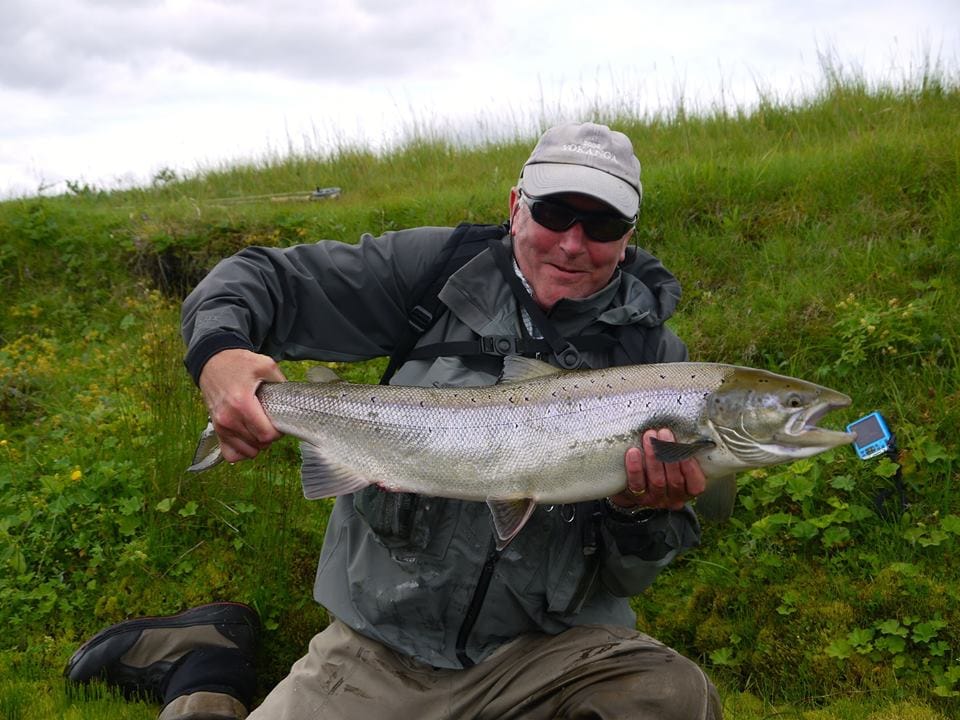 Trout fishing conditions have remained good; Laxardal has seen pods of fish locked in on tiny chironomids. Although frustrating for the angler trying to represent a tiny midge, standing behind a 6 – 7 lb wild brown trout rises confidently is an unbelievable experience in itself. On Myvatnssveit, the fishing has remained steady on dries and streamers are now becoming increasingly effective too. Fremri Asum is continuing to produce large numbers of brown trout, but unusually the trout anglers are also finding themselves attached to salmon on a daily basis due to the high water this season.
There are still a few last slots available so if you would be interested in further details or an itinerary then please contact Peter McLeod or Alex Jardine, alternatively call our office on +44(0) 1980 847389.