The land of fire and ice is mostly been fire at the moment with continued stunning bright skies and 20˚ C weather. Lovely to be fishing, but a bit tough for salmon fishing. Some of the West Coast Rivers are beginning to struggle for water a little, although they still have fish coming into the river. As most of these rivers have not seen rain since the 26 June the lake fed ones have fared better. We really need rain and when it arrives the groups in there at the time are going to have a bonanza. What still staggers me is that even in these conditions it is still possible to catch salmon on very small flies. Light presentation is the key and even though the salmon are not taking as freely as they might due to less oxygen in the river there are fresh fish jumping into the pools.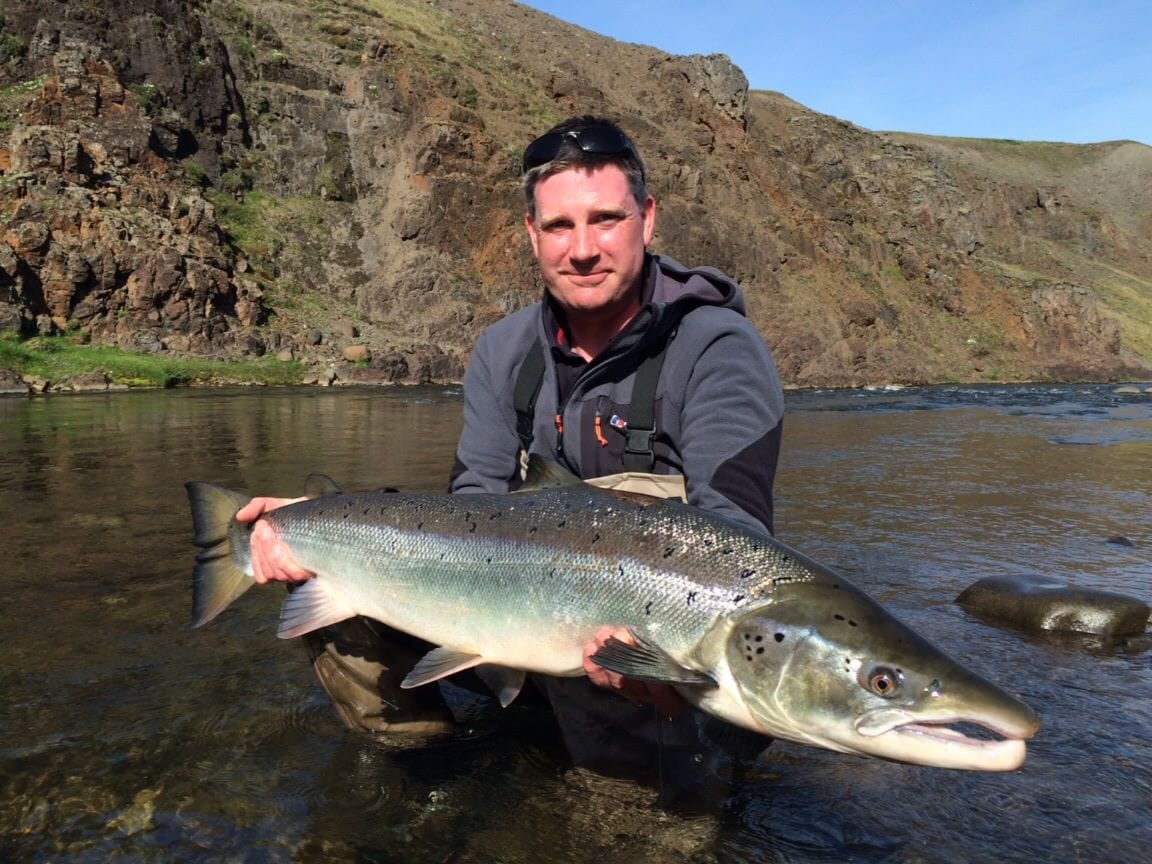 Miðfjarðará is currently in second place as the top producing salmon river this season in Iceland. Last week saw this wonderful river pass 2,000 salmon for the season with a healthy mix of multi-sea wintered salmon and grilse. One angler, Judith from Germany, arrived at Miðfjarðará with the objective of landing her first big salmon, and last week she achieved this with a wonderful fish of 101 cm from the Airport Pool.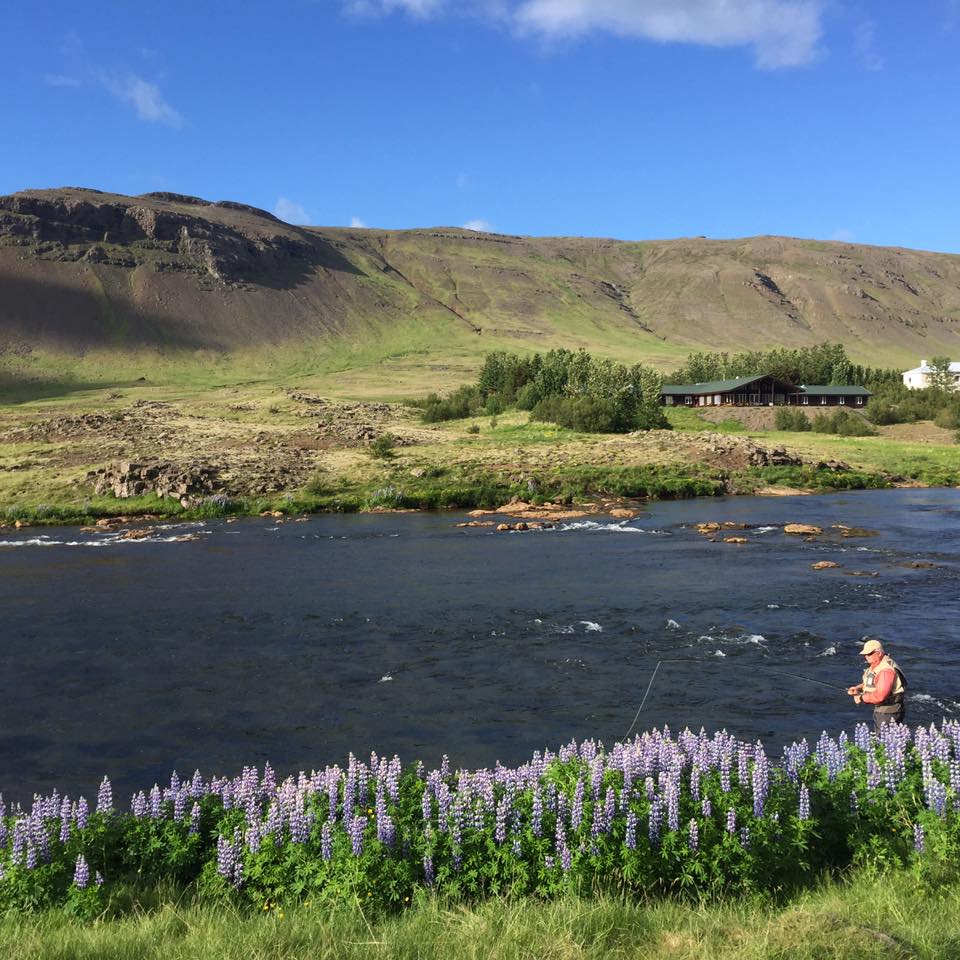 Laxa I Kjos is very short of water at the moment and is one of the rivers most affected by the lack of rain. With nearly five weeks of no rain the guides are working very hard to find taking fish. There is no shortage of fish in the river though and the sea trout are still increasing in numbers in the meadows section. When rain hits Laxa I Kjos we are expecting some incredible fishing.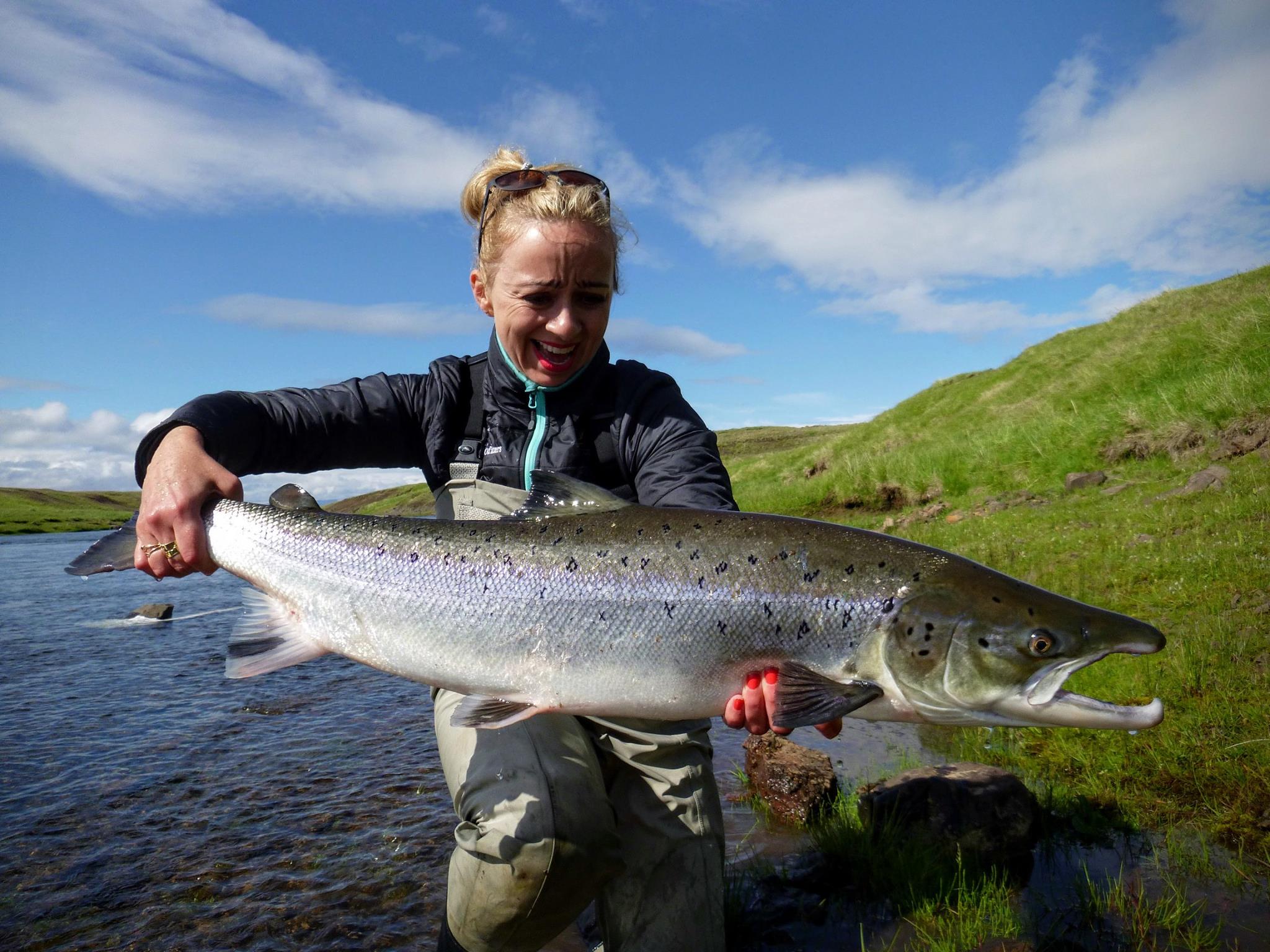 Laxa I Dolum in contrast is still on fire and has just gone over the 500 fish mark to only 4 rods. One rod went down to Coffin pool yesterday and landed three 16 lbs fish, all sea liced in one session. The Laxa I Dolum has remained very consistent this season and it is nice to see that they still have multi sea winter fish coming in off the tide.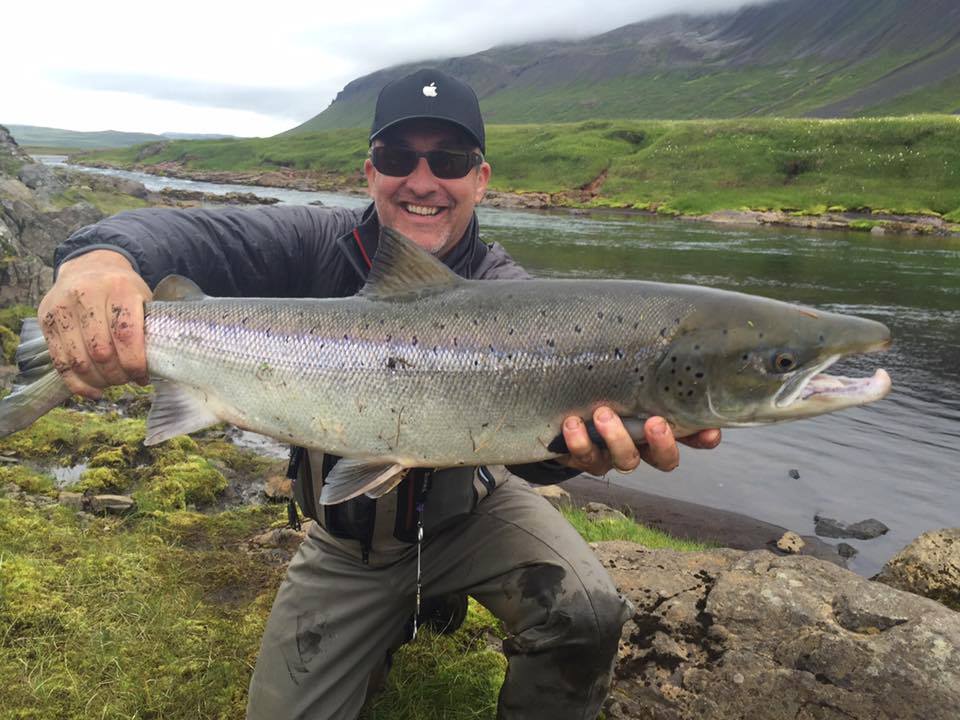 Svarlbardsá too has remained consistent and has now caught over 200 fish. This big fish river continues its reputation landing two fish of 102 cm and 104 cm respectively last weekend.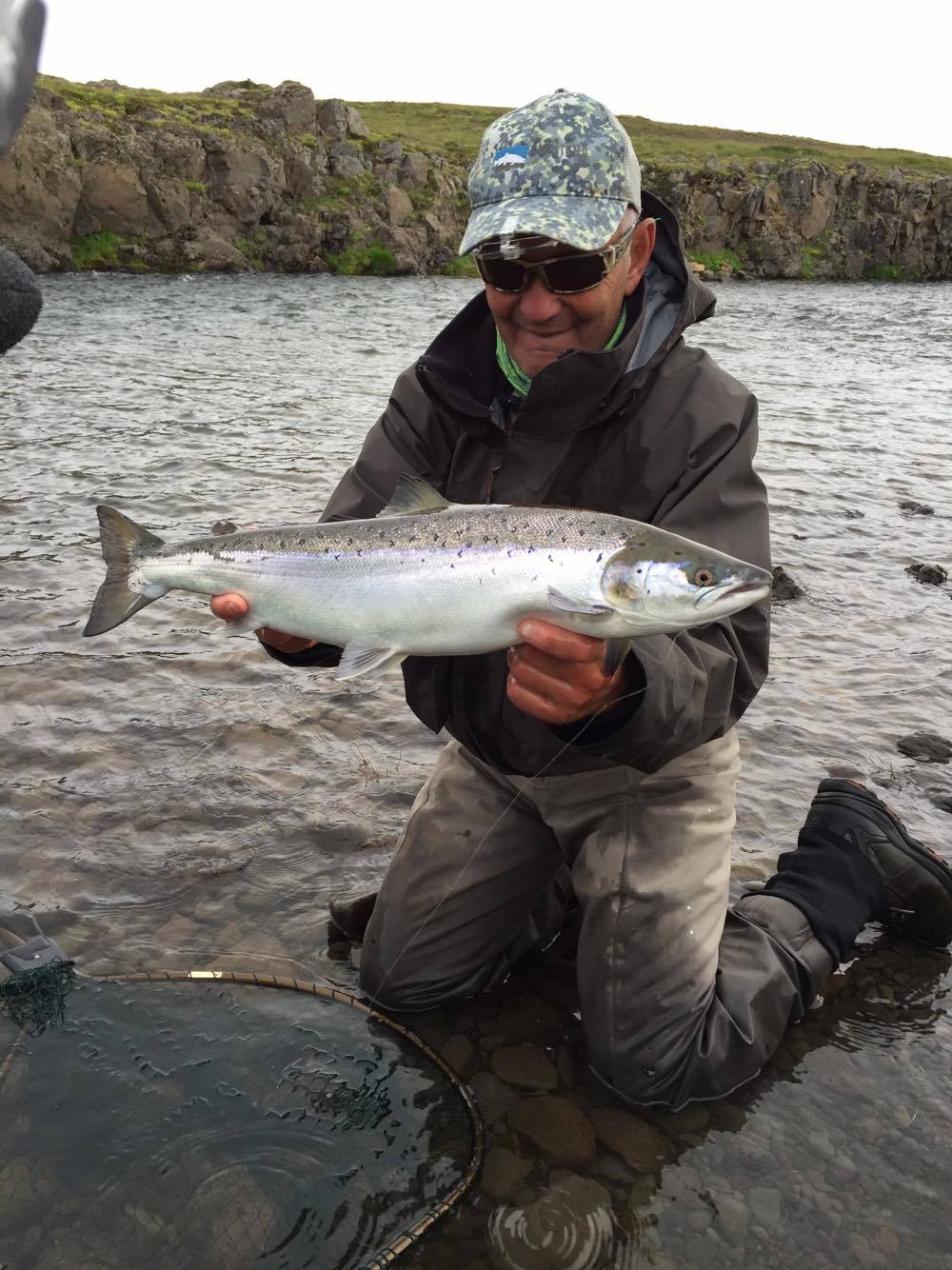 Langa is in much the same position as the other west coast rivers, although the flow from Langavatn has helped to slow the process. Despite the bright sunny conditions rods are still landing a couple of fish per day and losing many more as the fish are taking tiny micro hitched tubes. Again there is no shortage of fish in the river and even as rods fish down pools jumping fish are being seen regularly. The river is up to 808 salmon today. One angler hooked 14 yesterday evening, landed 4, experiencing very short takes. The river is landing 10 – 20  salmon pr day for the 12 rods and although the water level is ok still, the river could really do with some rain to freshen it up.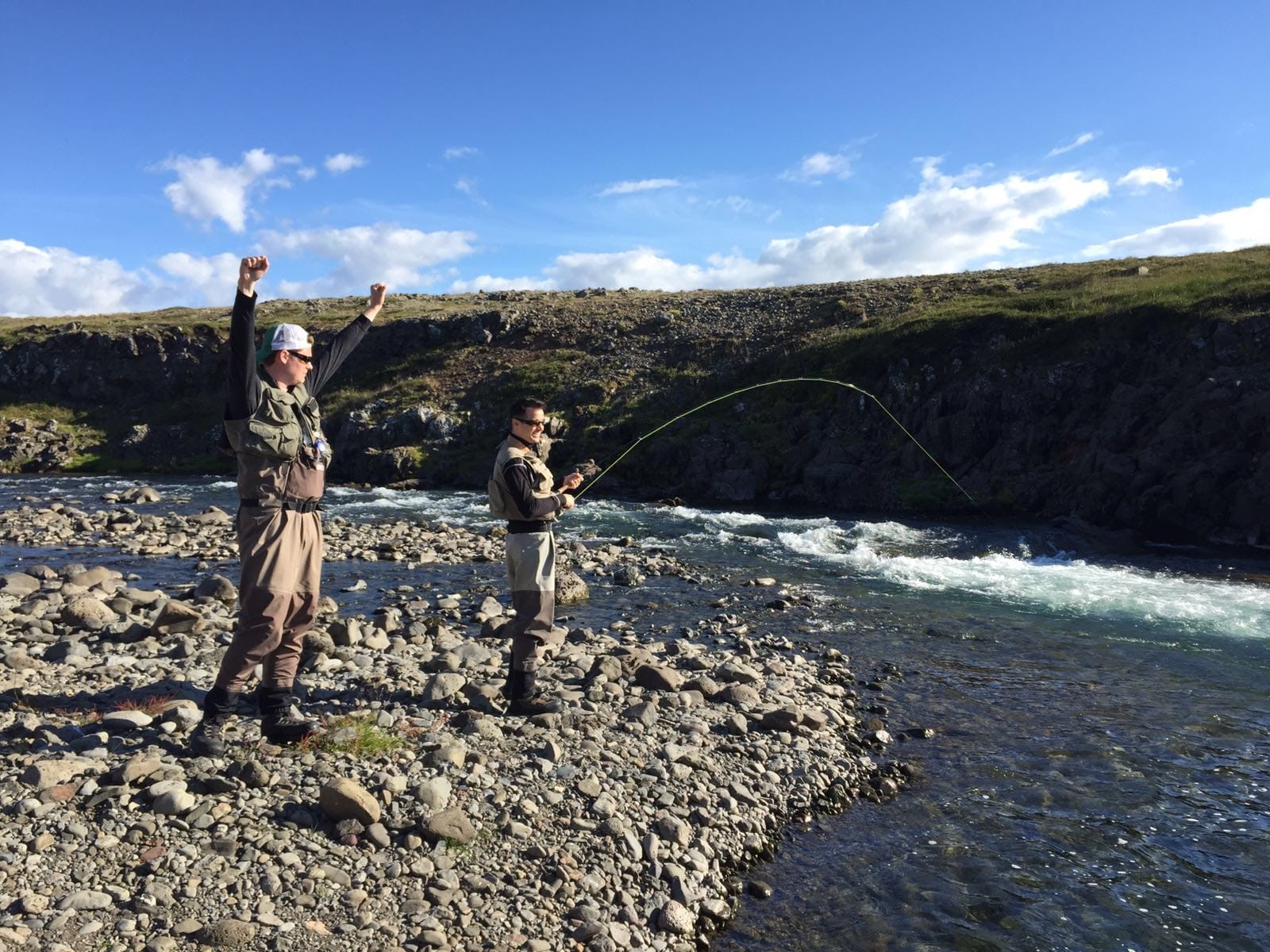 Haukadalsa too has produced well with the five rod river already breaking the 600 fish mark. The last group caught over 50 fish for their week despite the conditions. One rod form Ireland remarked they had never seen so many fish in a river in their life.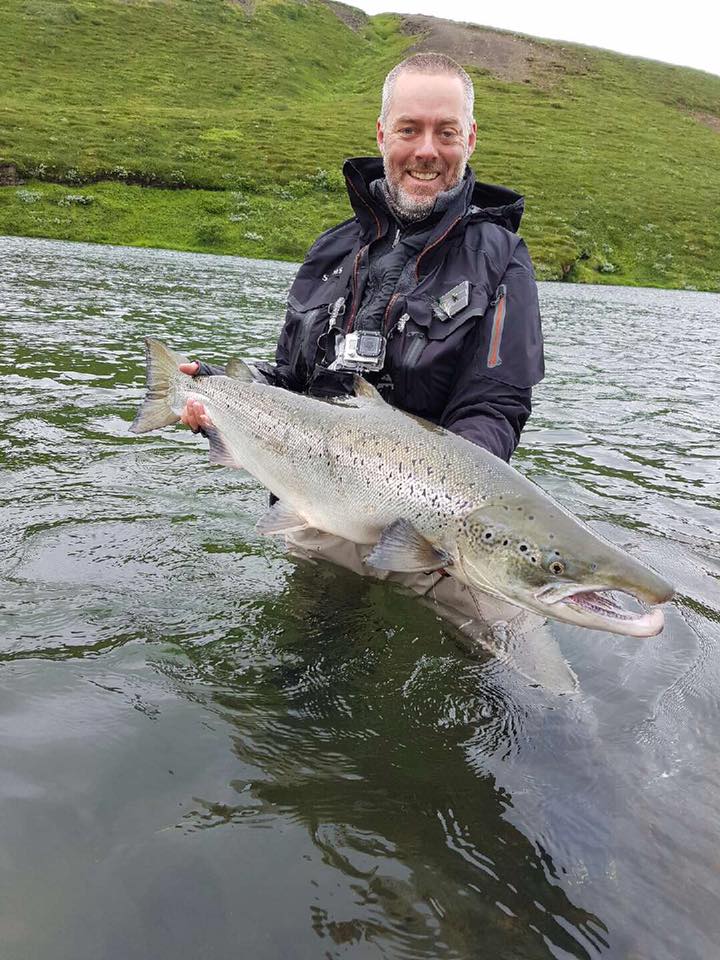 Laxa I Adaldal in the north of Iceland is having a great season, known as Iceland's 'big fish river' it is continuing to live up to its reputation. In two days last week the anglers at Nes Lodge landed 14 salmon, of which eight were over 20 lbs.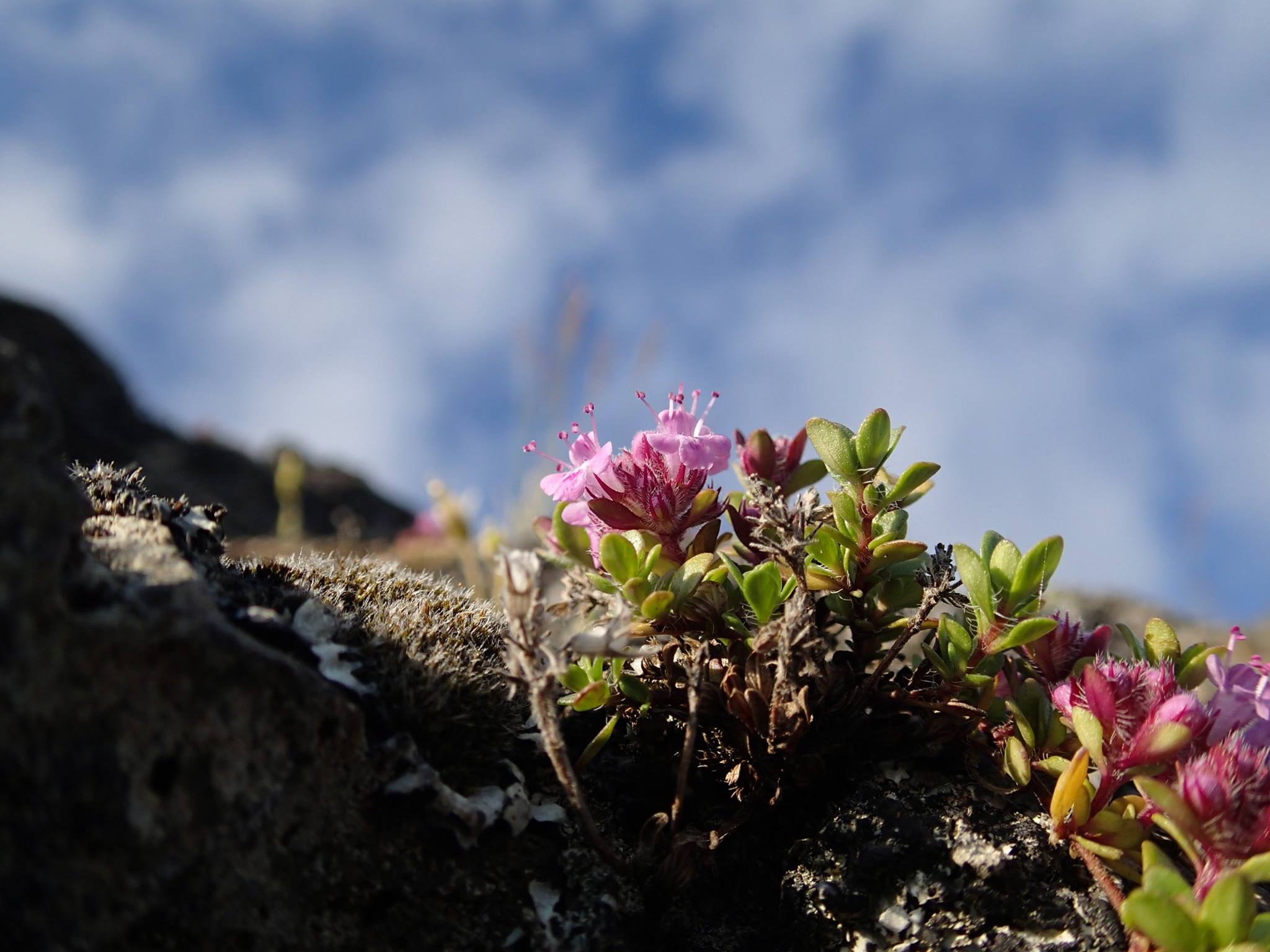 The big trout of the north are enjoying the good river conditions in the north. Laxardal has regularly been producing wild brown trout in excess of 5 lbs on a range of dry flies. The flat areas of the river have tested anglers, requiring to scale down fly and leader size whereas the bigger dry flies have produced plenty of action in the broken water.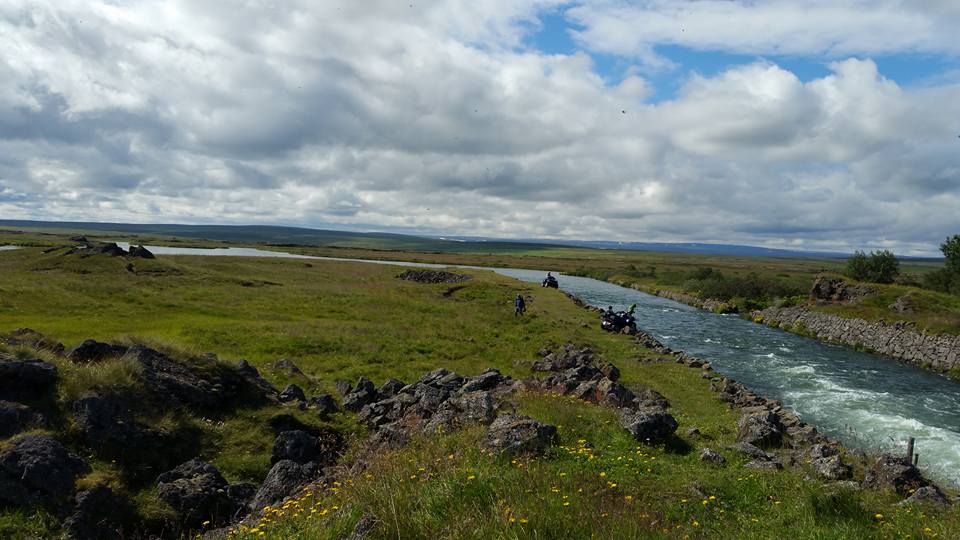 Up above at Myvatnssveit, anglers have been treated to regular chances at fish between 3 -5 lbs on both dry flies and nymphs.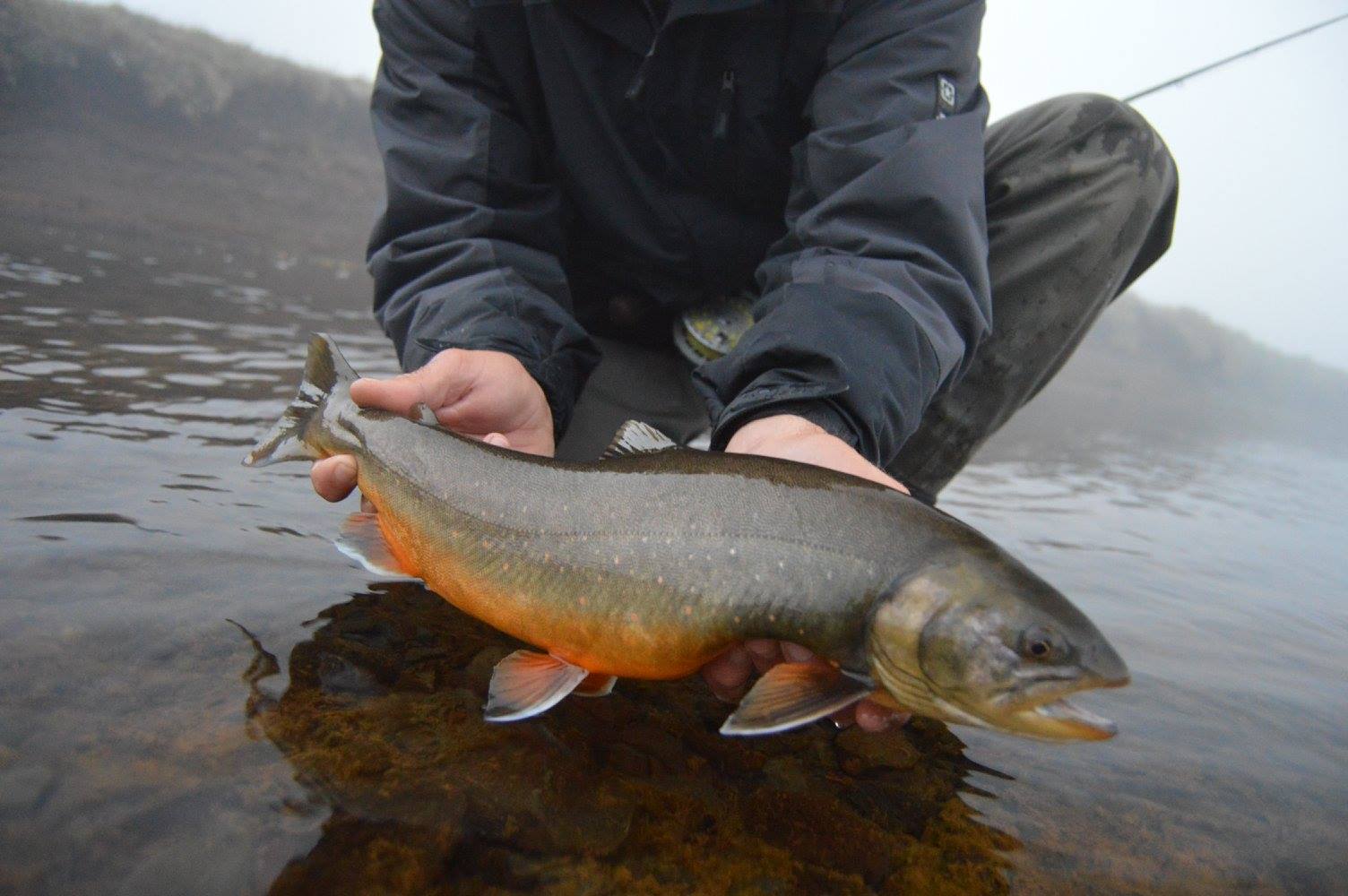 Those looking to break up their trout and salmon fishing with a trip into the highlands for Arctic char. Whilst often not the main reason for travelling to Iceland we regularly hear that anglers regard this part of their trip as one of the highlights. Two of our rods recently landed numerous char, with several over 5 lbs. These beautifully marked fish can be taken on dry flies and nymphs and can fight as hard as their trout and salmon relatives.
For more information on Iceland fishing please contact Peter McLeod or Alex Jardine or call our office on +44(0)1980 847389.