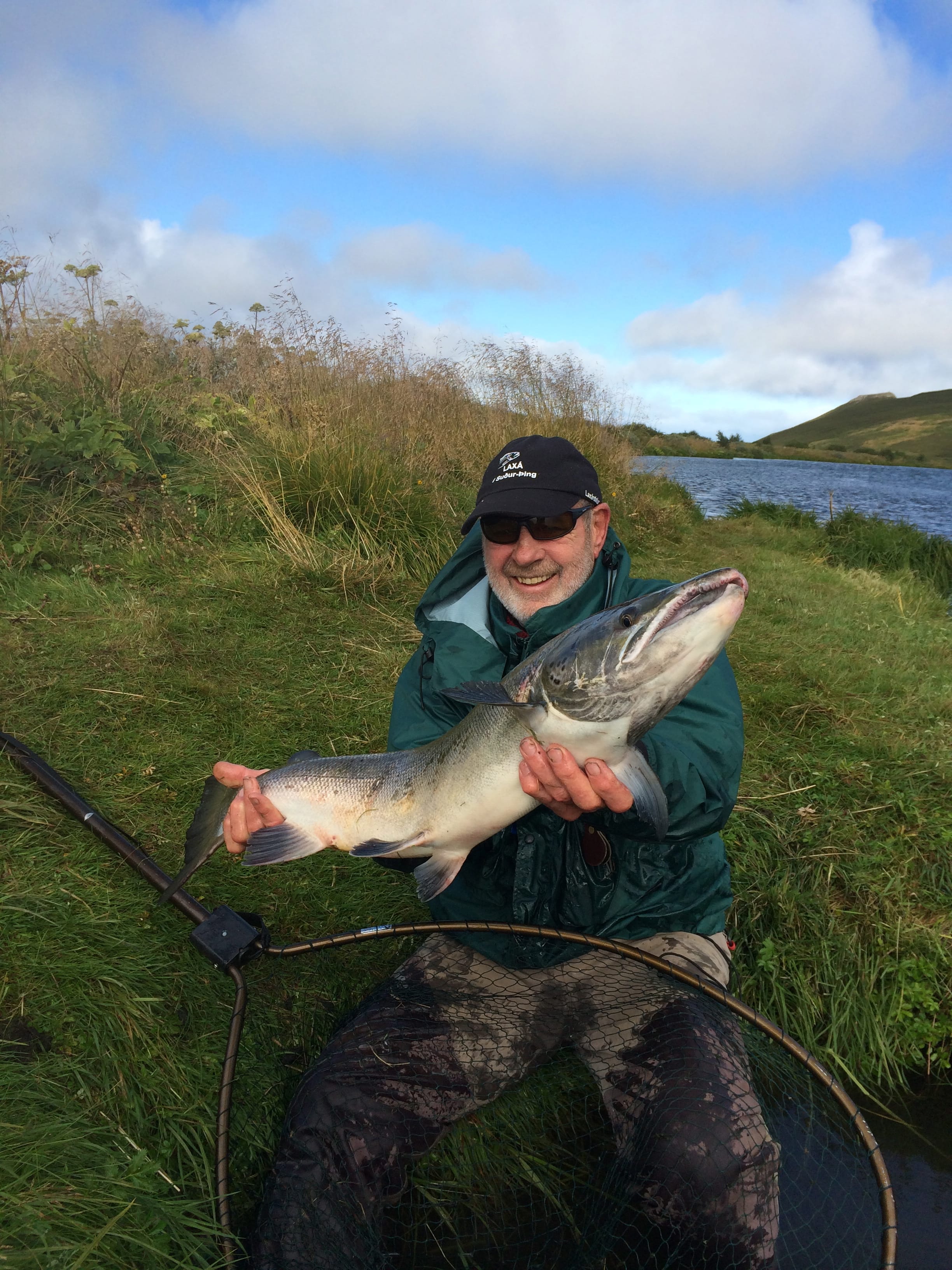 Many who have fished Iceland regularly will understand my comments in my last report about this season mirroring the 2012 season. It actually transpires that the 2014 season has not been as bad by any means as 2012 which I hope instils a large amount of hope that the 2015 season will another bumper one. Even at this stage of the year with the season not closed some rivers have done significantly better than that lean grilse year.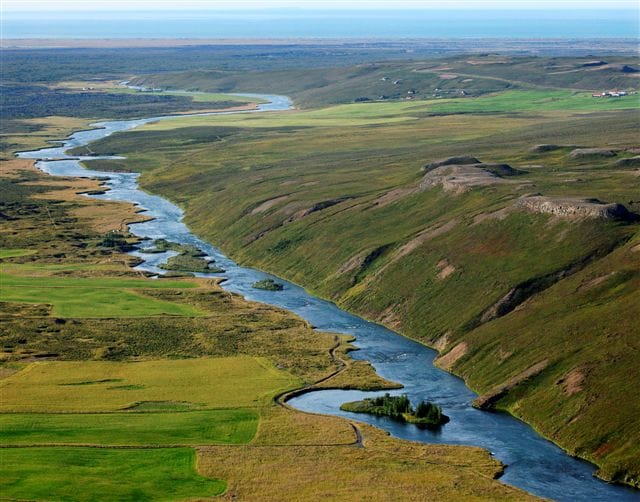 The weekly statistics started appearing at the weekend and it is clear that even though fish are still being caught here and there, some of the big fish rivers are finally beginning to slow down. Due to the poor grilse run and the uptick of bigger salmon appearing in Iceland there was renewed interest in those looking for a big one this year, and certainly rivers like the Laxa I Adaldal have obliged. The Nes beats have now produced over 320 fish caught so far, and 22 fish over 100 cm. The largest fish have been one of 112 cm (33 lbs) and one of 110 cm (31 lbs) caught which is simply phenomenal for Iceland. The beat has produced 90 fish over 90cm (17lbs) with 40 fish over 96cm (20lbs). There have also been record days in terms of size and numbers with 23 caught in a day and 4 over 100cm. The average weight has been 84cm (14 lbs) for the season which is incredible.
Local weather and falling water have played a big part in this weeks statistics. The list below only includes those rivers who has submitted new figures:
West Rangá                265
East Rangá             162
Miðfjarðará                110
Blanda                       106
Laxá í Aðaldal              67
Selá í Vopnafirði          57
Hofsá                          53
Laxá á Ásum              52
Víðidalsá                     50
Affall                           50
Vatnsdalsá                 48
Norðlingafljót              47
Haffjarðará                 42
Þverá/Kjarrá              40
Norðurá                      36
Jökla                            25
Stóra Laxá                   22
Breiðadalsá                20
Búðardalsá                 17
Hrútafjarðará              17
Laxá í Kjós                   17
Grímsá                        16
Straumfjarðará           16
Þverá í Fljótshlíð         15
Fnjóská                        14
Laxá í Dölum               13
Fljótaá                         12
Elliðaár                        10
Gljúfurá í Bo.                6
Then out of interest it is worth looking at this year's top rivers figures so far followed by the stats for 2012 behind it.
Blanda             1,892(843)
Þverá/Kjarrá   1,056(738)
Laxá á Ásum       841(210)
Laxá í Aðaldal     744(427)
Vatnsdalsá          537(358)
Víðidalsá             480(328)
Skjálfandafljót (20.8)   290(265)
Straumfjarðará  261(244)
Leirvogsá             249(200)
Svartá                   211(147)
Hrútafjarðará     182(177)
Fljótaá                  103(95)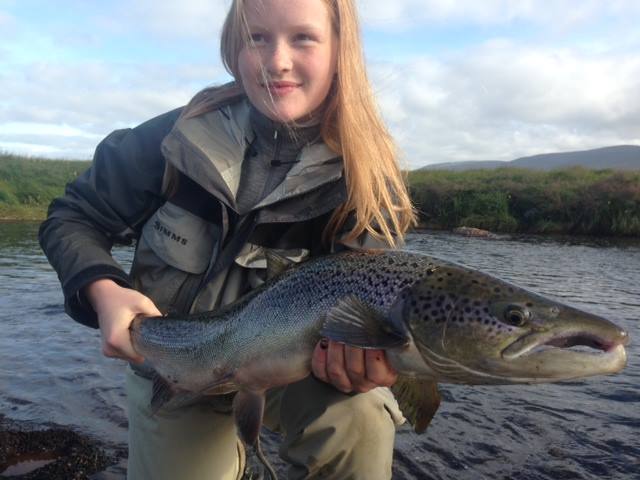 The top river this years continues to be Laxa I Asum. The total catch is now closing in on 900 salmon for only two rods. The river closes on 11 September after their 82 day season. Still to come are 11 great days of fishing. Families and friends are still gathering on the banks of Laxá á Ásum to experience and enjoy the best salmon fishing available. We are already looking forward to the 2015 season and have had numerous requests for availability.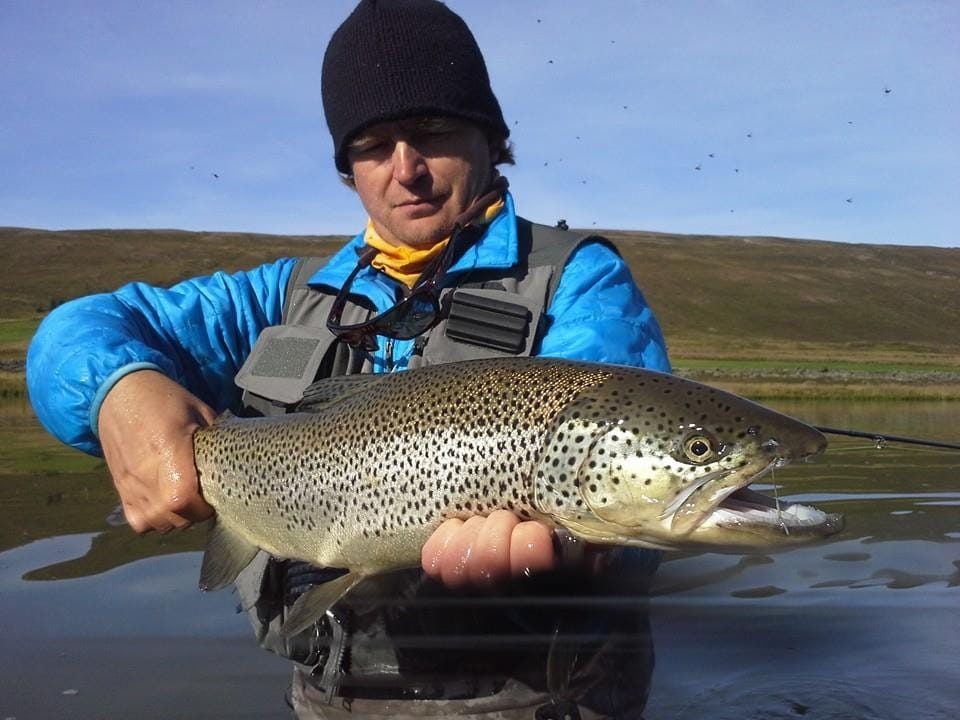 Finally Alex has been back in Iceland looking after two clients at Laxardal. Both fishermen landed fish over 60 cm, and they also explored some smaller streams in the area landing over 50 trout in a day. We continue to explore the trout fishing possibilities in Iceland and look forward to bringing some new operations for next season.
We will shortly begin rebooking fishing in Iceland with first right of refusal to all our rods that travelled this year, so if you would be interested in further details or logging your interest for next year then please contact Peter McLeod or Alex Jardine, alternatively call our office on +44(0) 1980 847389.