Last week finally saw an up lift in temperatures from the mediocre 8 – 9 ˚C to the far more spritely 12 – 14 ˚C highs we have been waiting for. This certainly woken the fish up and we have seen some better catch records for the past week as we had hoped for our groups. In some cases those warmer temperatures have been eclipsed by very bright conditions making life a little tough.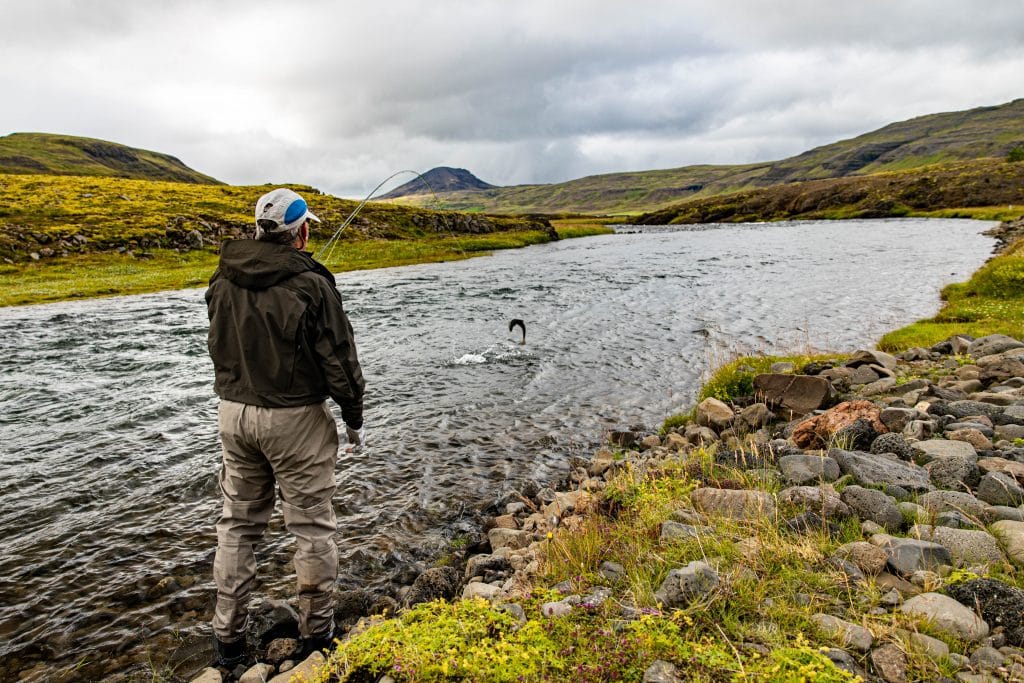 On Laxa I Kjos it has been a tougher week with fluctuating temperatures again, sometimes dropping to 1 or 2˚C at Laxa I Kjos had another tougher week with warmer temperatures at last, but very bright sunny conditions which has made the fish spooky and tough to rise. Salmon fishing can be fickle sometimes. As of last night they landed 29 salmon to the eight rods taking the total to 658. Our clients who went in on the 28 August are faring better yesterday landing 11 fish which five of them coming from Bugda. Top flies continue to be hitched Sunray shadow, Red Frances, Black Frances, hitched Sunray, and the Valbeinn but all small, between size 12 and 14. The top pools have been, Kvislafoss, Laxfoss South, Fossbreida, Bollastadabreida and Helgufljót on beat 3.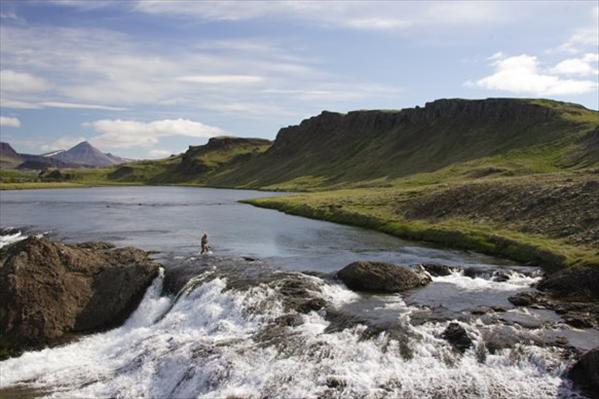 Nordurá had an excellent week last week landed 75 fish taking their total today to 1220 and gaining fast on last year's total. The river is still landing on average 12.5 fish per day with an average weight of 6.1 lbs. The 24 august was a particularly good day with warm conditions producing 17 fish for the day. A lovely cock fish of 10.8 lbs was landed from Kríuhólmi on the 23 August at took a hitched size ¼ " Red Frances. Water levels remain at a comfortable level for this time of year. The top producing pools have been Eyrin, Bryggjur, Breiðan, Myrkhylur and Pokiand best fly patterns Sunray Shadow, Red Francis, Collie dog, and Frances Red Cone.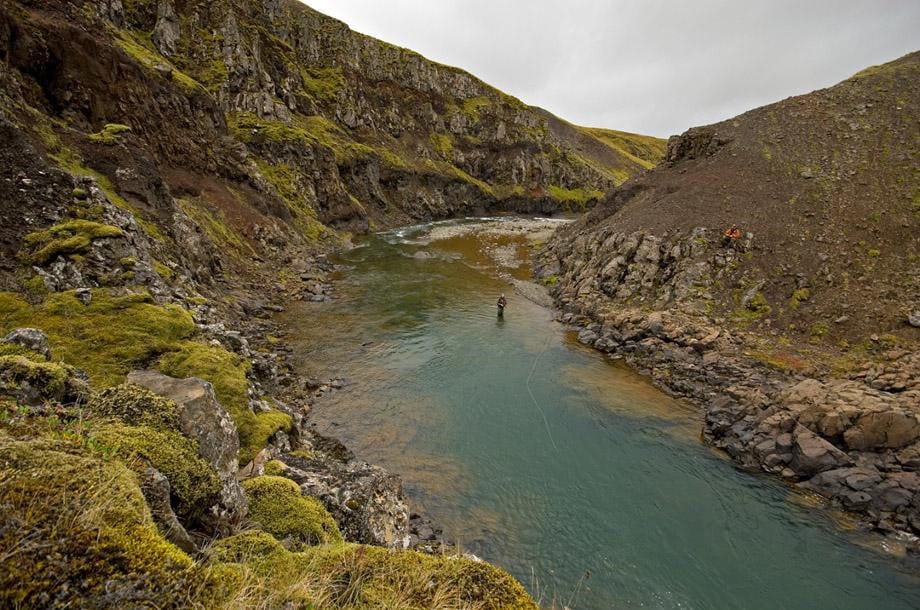 The Midfjardara has had a much better week as they have had some significantly warmer days warmer conditions and have been landing an average of 17 fish a day. This week they landed 100 fish taking their total to 1192 fish for the season. On the 16th August a lovely 87 cm cock fish was landed from Laxapollur weighing 15.2 lbs on a size 12 Evening Dress which gave a very good account of itself. The best day was the 23 August where the group landed 19 fish. Top flies have been micro hitched tubes, black sunray, Collie Dog and Red Frances. The top pools have been Brekkulækjarstrengur 1, Grjóthylur, Túnhylur – Vesturá, TT and Kotálar.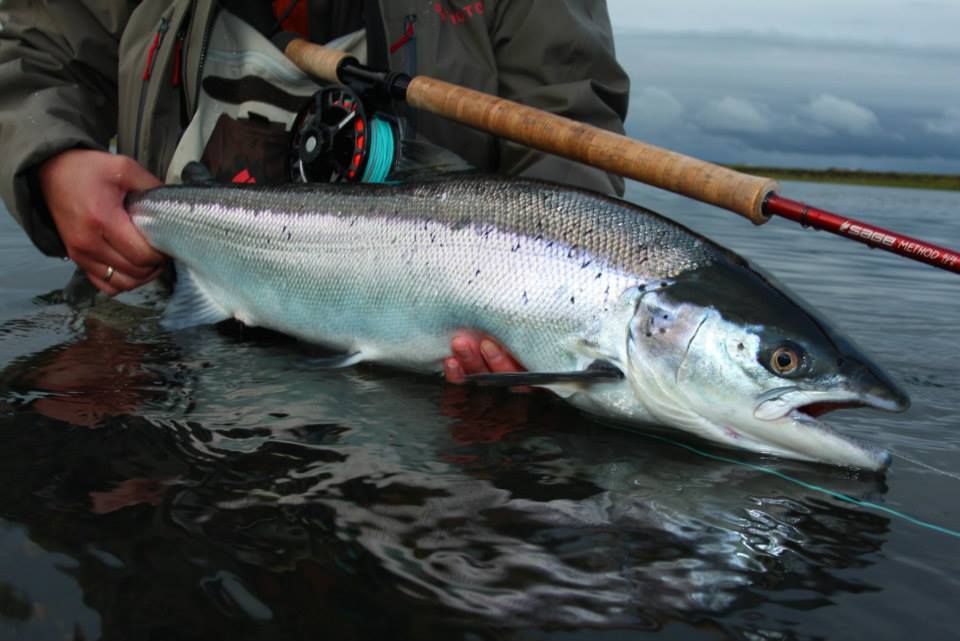 West Ranga had a great week landing a further 450 fish taking them to a total for the year of 3,021 fish which is staggering. The fishing on West Ranga has been very consistent this season and we are looking forward to them comfortably beating last years total of 3437 fish for the season.  
We do still have a few last minute options in Iceland for this season, for more details on fishing in Iceland please do not hesitate to contact Peter McLeod or Alex Jardine or call our office on +44(0)1980 847389.