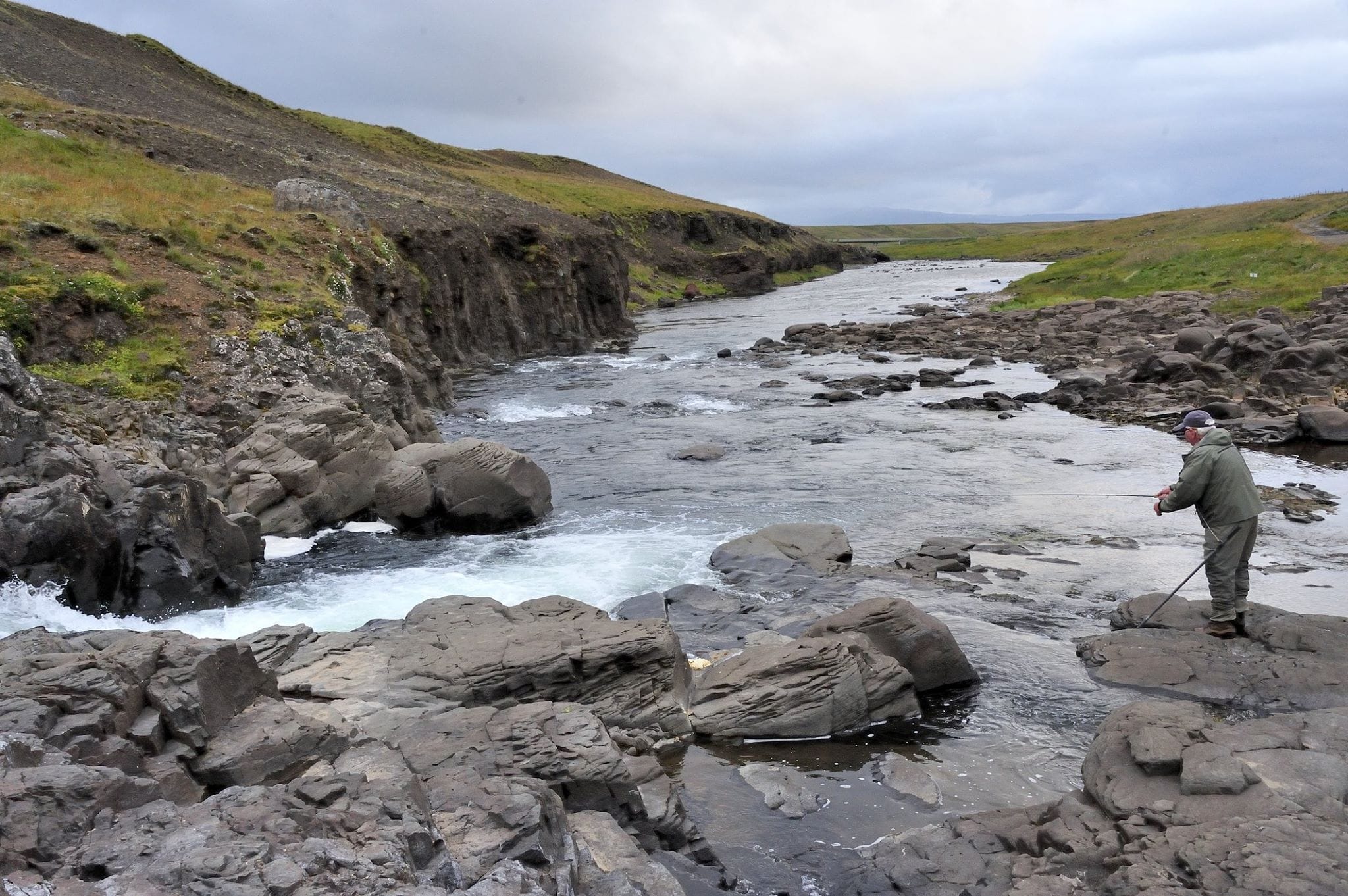 The good weather continues in Iceland with temperatures between 12 – 18 degrees Celsius being reported around the country, this is good news for both the trout fishing and the highlands char fishing. The trout are being brought to the surface by reasonable midge hatches and the highlands are now accessible after being shut for a prolonged period due to the long winter. The salmon fishing has also fared well, reasonable runs of fish have been met by higher than average water allowing them to spread throughout each river system.
The salmon tactics still remain a chasing game and anglers willing to search the running pools are being rewarded with an excellent stamp of fish so far this season, a majority of fish being seen are multi sea wintered fish.
Snow melt has continued to keep Laxa I Kjos running higher than normal and anglers are finding salmon between 80 – 90 cm. Anglers are landing 1 to 2 fish per day on average and this is only expected to get better as the summer progresses.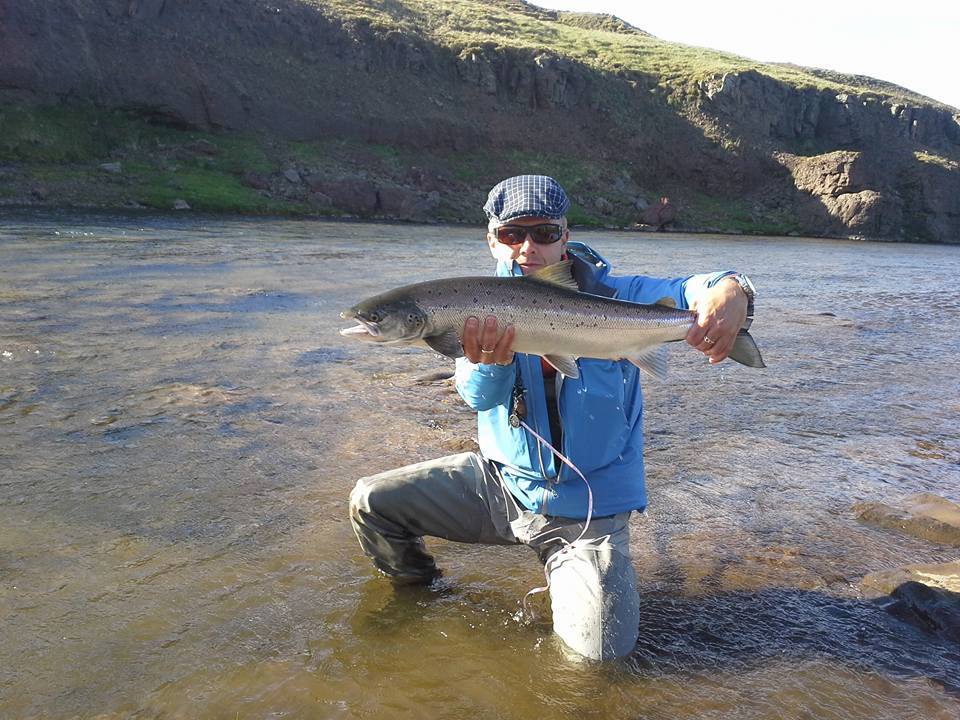 Both Grímsá and Laxa I Dolum got off to good starts. Grimsá had two fish on opening day with a couple of other fish lost near the net. Dolum had two fish within the first two hours of fishing, fine fish of 71 and 80 cm.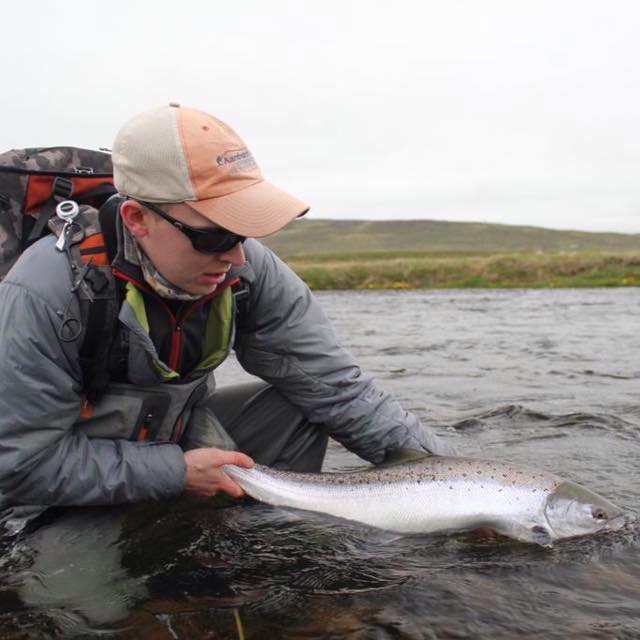 Our group on the Laxa I Ásum experienced great fishing throughout the river, with good numbers of salmon hooked yet unfortunately lost. Several fish were landed between 74 and 87 cm all on hitch tubes and small sunrays. The group also experienced fantastic dry fly trout fishing on the upper beats catching large numbers of 1 – 2.5 lb wild brown trout. The estuary beat also produced some fantastic sea run char fishing along with sea trout and evening the odd salmon that was hooked briefly before heading back to sea. Full trip report will be online later this week.
The Midfjardara continues to impress this season with salmon in excess of 80 cm landed regularly each session. The water is dropping nicely and the grilse runs are expected to show up shortly.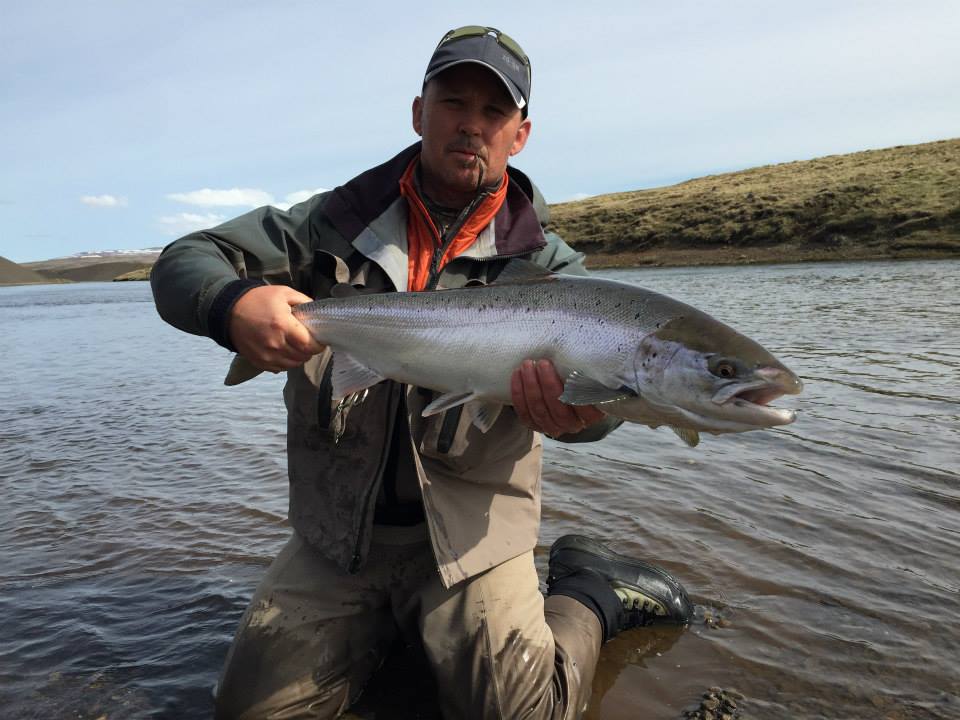 The Nes beats on the Laxa I Adaldal open today with high and clear water welcoming the first anglers, fish have already been spotted in most pools, and there is great excitement surrounding the opening session. The Lower Lodge opened on the 20th June with six salmon taken from the Falls, needless to say they are all two year fish.
The trout fishing on Laxardal and Myvatnssveit has got off to a good start although the majority of fish are still feeding hard on nymphs. Several fish have already been landed in excess of 6 lbs and this is only expected to get better through the season. The good weather conditions are set to speed up the dry fly action and we have high hopes for our hosted group heading in towards the end of next week. We still have a couple of spaces available on our hosted trip (12 – 15 July), please contact Alex Jardine for more information.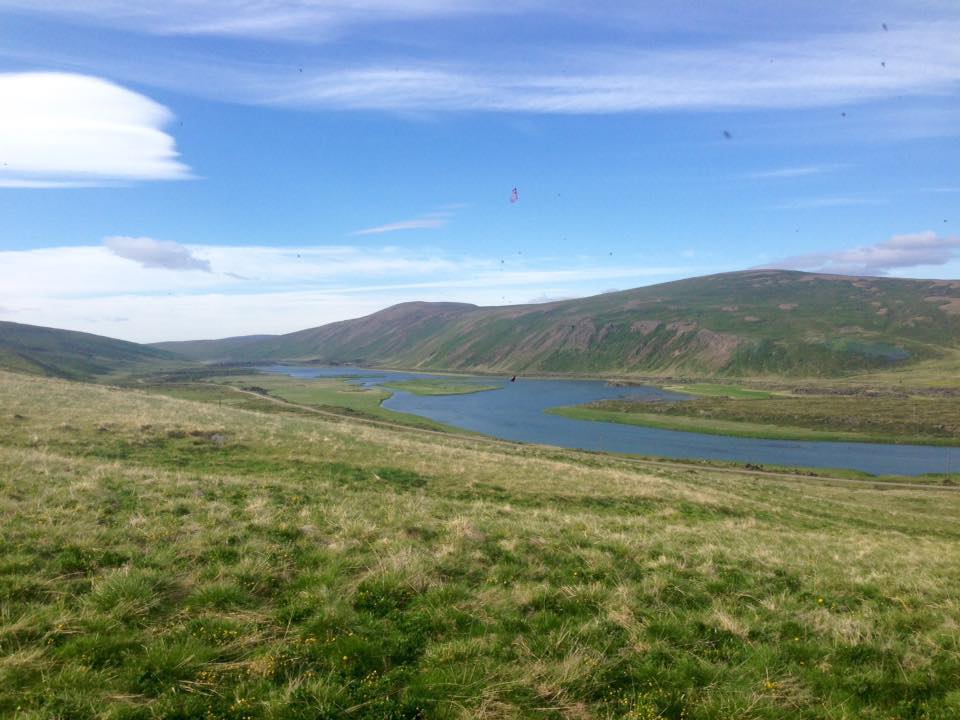 Our opening group on Minnivallalaekur also experienced good yet challenging trout fishing conditions with some fix fixated on tiny midges. The group of four landed fish up to 7.5 lbs with a couple of bigger fish lost mid-battle. The group also saw fish in excess of 15 lbs but the bright conditions had made them very spooky.
For more information on the latest availability in Iceland this season, including a handful of prime spaces contact Peter McLeod and Alex Jardine or call our office on +44(0)1980 847389.