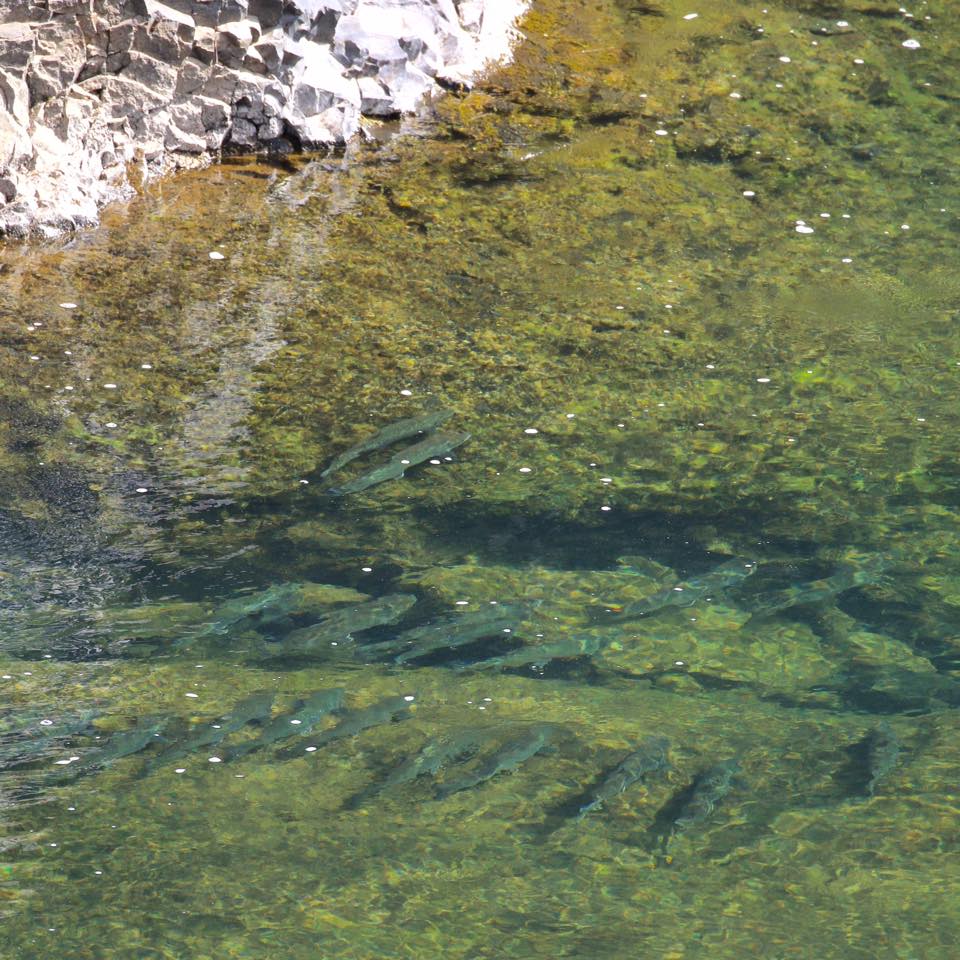 The salmon fishing in Iceland continues to perform well, with the West Coast rivers seeing good numbers of fresh fish still running. The more stable weather between 12 – 14 degrees centigrade has helped both the salmon and trout fishing.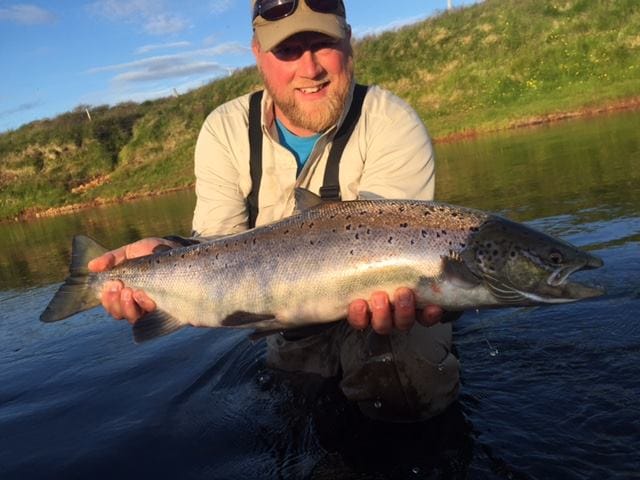 Laxa I Ásum went from landing 243 salmon in the previous week to 253 this past week to just two rods too. Whilst the fish are predominantly grilse there are still a good number of salmon in excess of 80 cm still being landed. The best methods have been the riffle-hitch fished on 5 and 6 wt rods.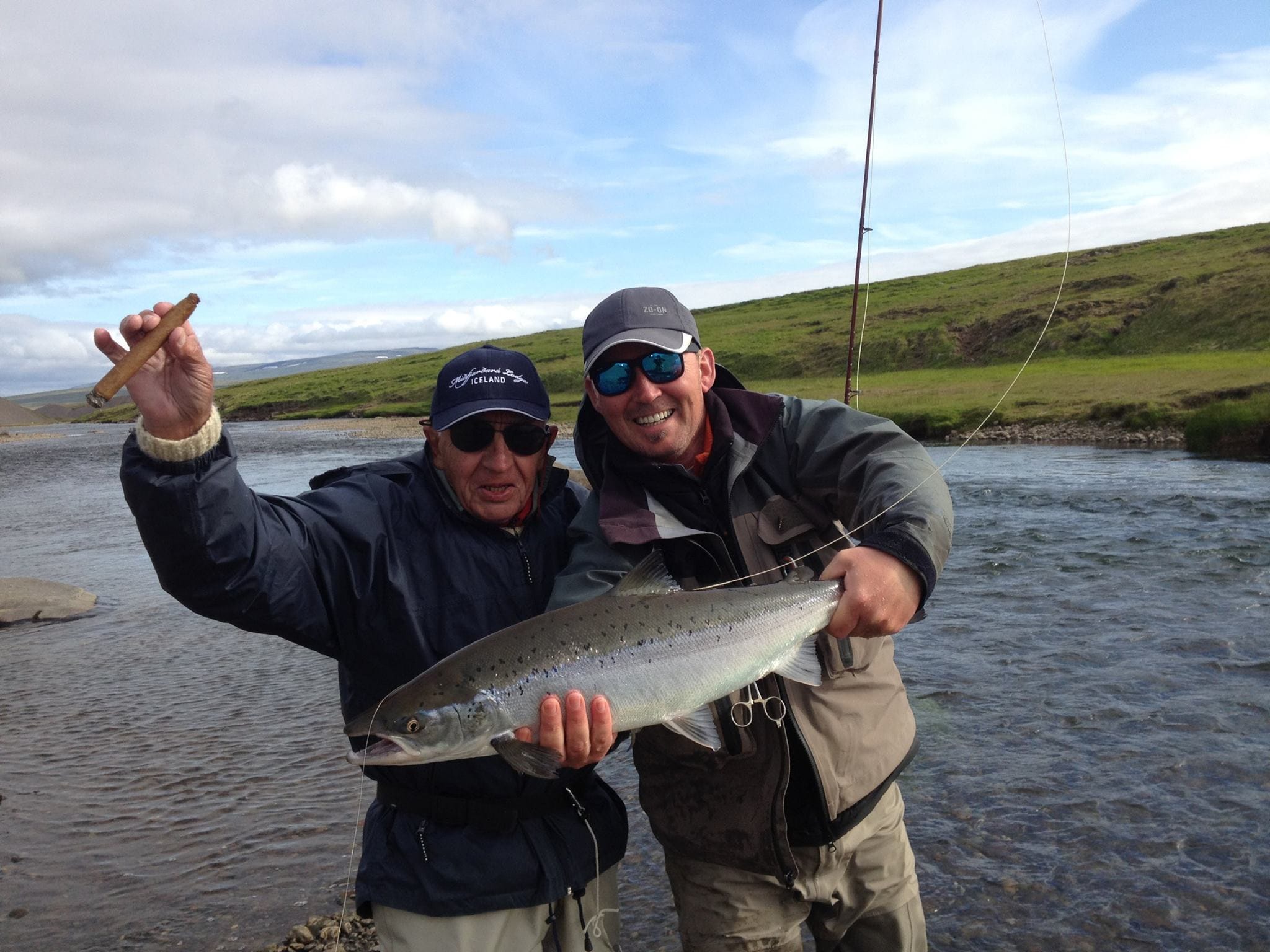 Over 1800 salmon have already been landed this season on Miðfjarðará and the strong runs are continuing. All beats are offering action to anglers, with more fish beginning to hold up in the canyon section. The clear waters are offering some excellent and exhilarating sight fishing opportunities.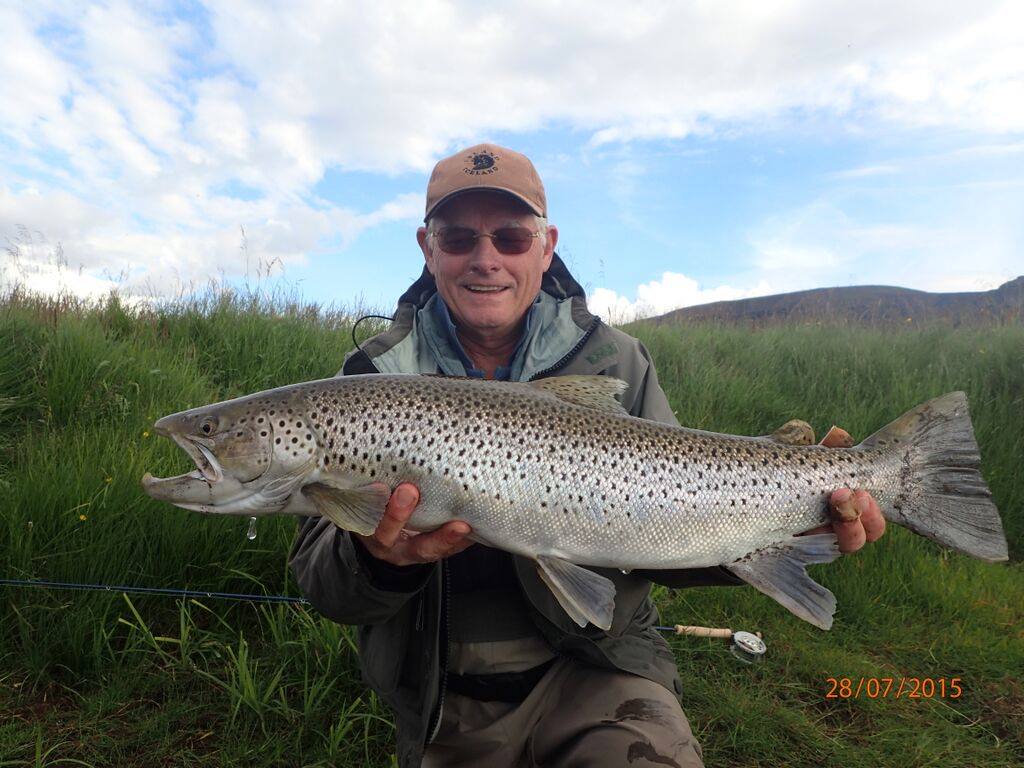 Laxa I Kjos continues to produce good numbers of salmon and we are delighted to see the sea trout starting to run well too. The sea trout are in great condition this year, many of which are between 8 – 12 lbs. Most of them are found in the meadows section of the river and are sight fished with an upstream dry fly.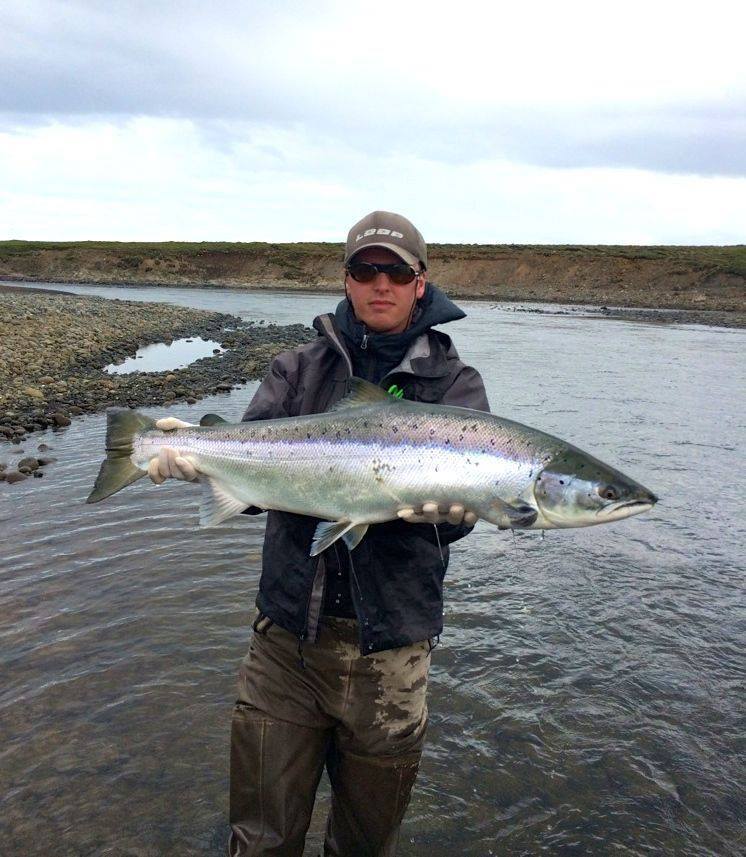 The fishing on Svalbarðsá has remained consistent with a majority of fish seen, hooked and landed being multi-sea wintered fish. In the past couple of weeks this three rod river has been producing 6 fish per rod per day.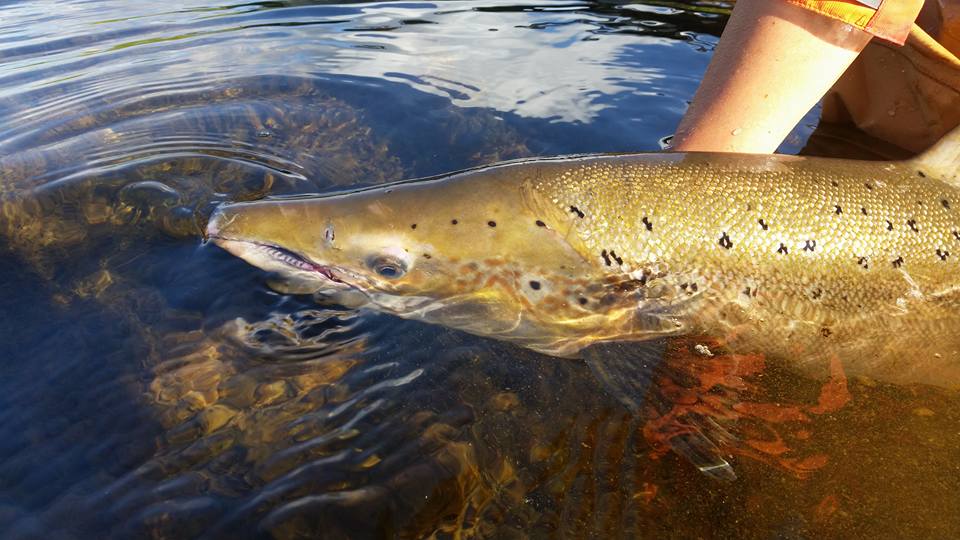 The bigger salmon are now being found and landed on the Mýrarkvísl, with more fish entering the river anglers efforts are moving away from the trout fishing towards the salmon. The upper section of the river continues to offer some wonderful trout fishing.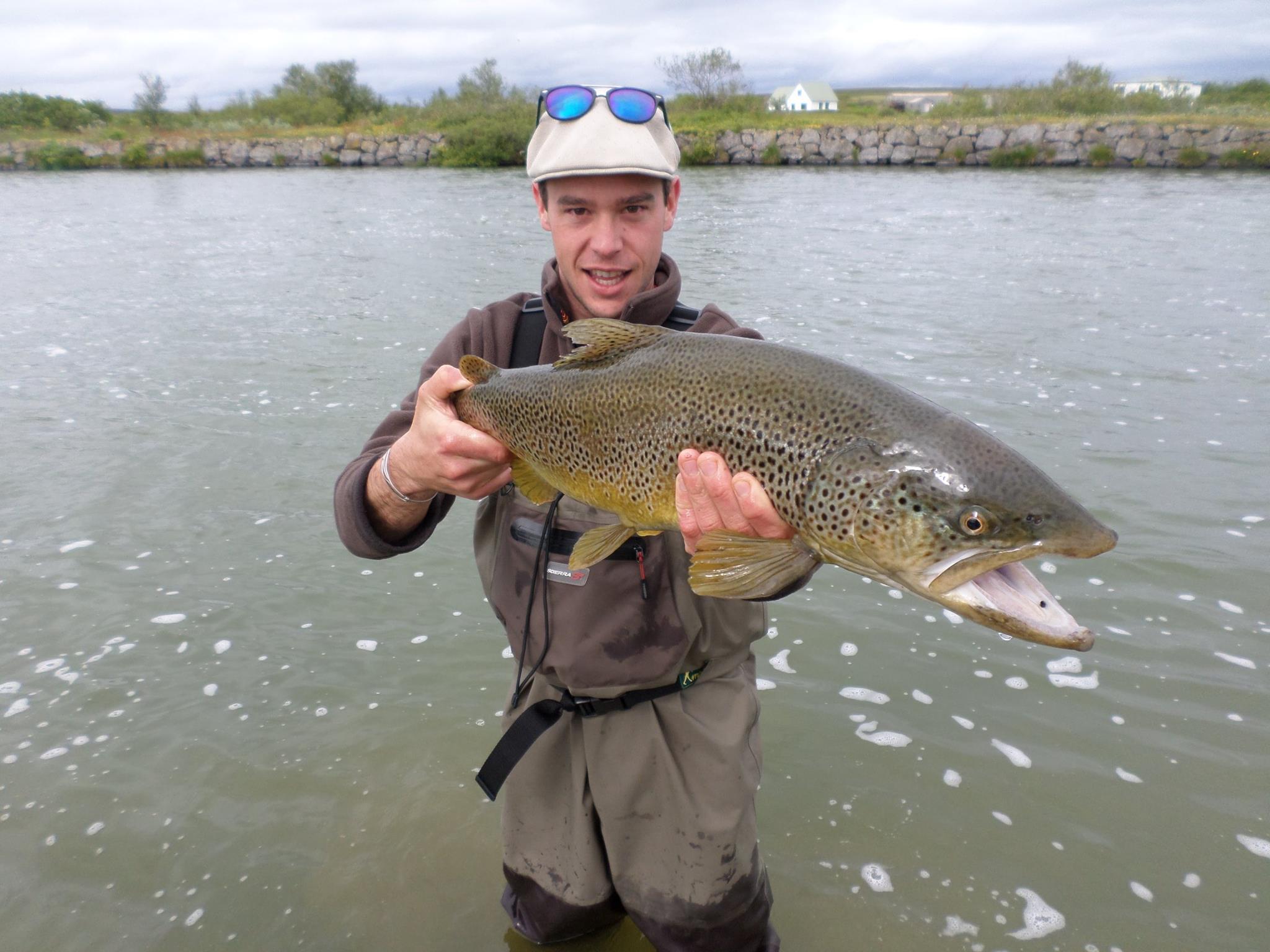 This is continuing to be the year of the big brown trout on both Laxardal and Myvatnssveit as numerous fish in excess of 70 cm have been landed on both sections. The warmer conditions have improved the dry fly fishing on Laxardal but the best methods at both lodges in the coloured water remains nymphs and streamers.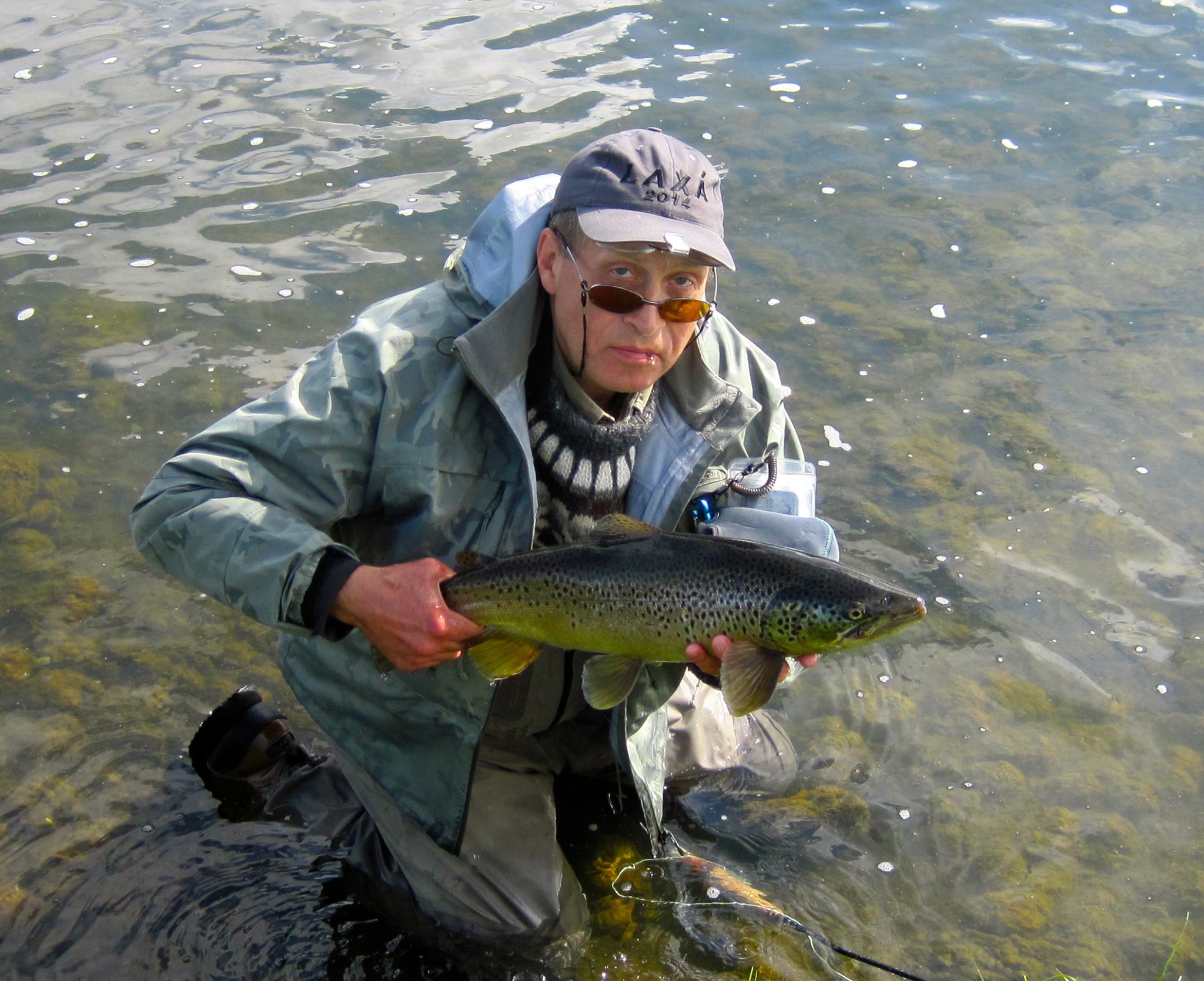 For more information on the latest availability in Iceland this season or to discuss plans for the 2016 season please contact Peter McLeod and Alex Jardine or call our office on +44(0)1980 847389.