Last week Iceland continued to bask in the rays of the sun which has continued to drop the water levels. It seems whenever the UK is hit by rain Iceland steals our weather. Many of the rivers have continued to produce in these conditions which never ceases to amaze me. Talking to many of the operators they are all holding out for rain and it appears that their prayers will be answered. There was some rain in the North West over the last 24 hours and looking at the Icelandic Met office there is rain forecast in the coming few days. With fresh fish still entering the rivers a lift of water could mean a bonanza, so await with baited breathe.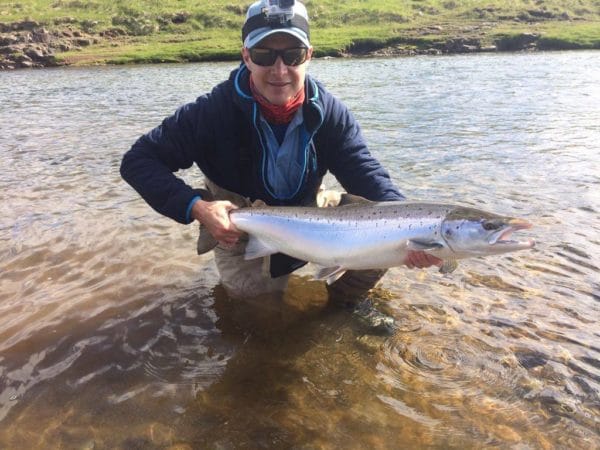 The Midfjardara broke the 2000 fish mark this morning, and caught 400 last week. The river is very low, but they are still catching 40 – 50 fish per day or 20 – 25 if the sun is really blazing. They had a little rain yesterday which freshened up the pools and we are hoping this week should produce 250 – 300 fish. If they get the predicted rain then this could increase as there are still fresh fishing coming in on every tide.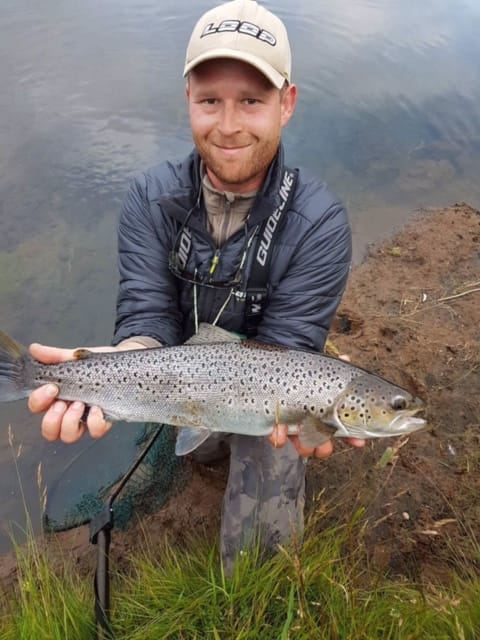 Laxa I Kjos has had a tough week although the last group in over the last three days managed 25 fish. The river has caught approximately 500 fish so far and the sea trout fishing in the meadows continues to make up for slow salmon fishing. However it has been bitter sweet as many of the larger fish hooked on nymphs have been last after long hard fights. Fish of 80 cm have been landed though.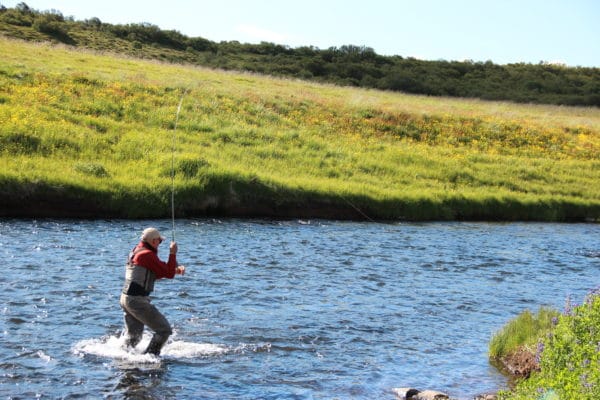 The Langa is doing the same as before but they struggled a bit with the bright sunshine and high temperatures like everywhere else. The river is delivering 3 – 4 salmon per rod currently but again we hope for great things with the possibility of rain.
Laxa i Dolum has also been a bit tough although the last group landed 23 salmon for the 4 rods in three days. We are optimistic though as with the rain they had yesterday the group now there landed 15 in a morning.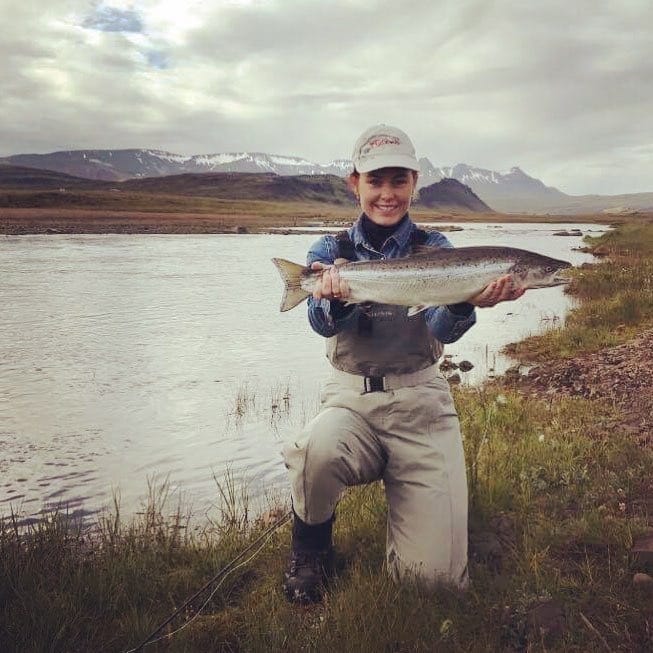 Grimsa continues to fish well, and we hear they hit the 700 mark we thought they would, but there has been no further word.
We can offer a last minute deal on 6 – 10 September Laxa I Kjos and Grimsa combination, 4 days fishing,  £3,499 per rod. If you are looking for some Autumn action this should not be missed as both these rivers are still performing at this time of year.
This recent heatwave in the north was great for the fishing on the trout beats and they had some terrific dry fly action up north. The trout fishing has been very good so far this season on both beats.
For more details on fishing in Iceland please do not hesitate to contact Peter McLeod or Alex Jardine or call our office on +44(0)1980 847389.