Have you got your Iceland fly fishing trip booked already but are looking for something to add on? Or, perhaps you are heading to Iceland for a general holiday and are looking to include a days fishing? We are delighted to offer summer and autumn day trips to the world famous Lake Thingvallavatn for monster wild brown trout and Arctic char.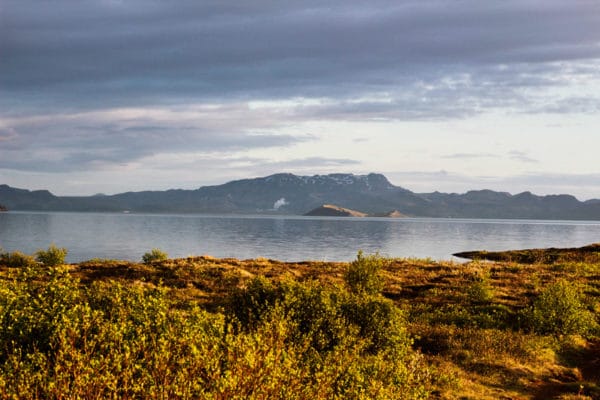 In Lake Thingvallavatn there are numerous hot springs maintaining a constant 3 – 4 degrees centigrade. Here life flourishes and the brown trout have a huge quantity of naturally occurring food from midge to stickleback. Stories of extraordinary battles have gone down in folklore with the largest fish landed each season often in excess of 25 lbs, sometimes even 30 lbs.
As a national park and UNESCO heritage site it is an area of outstanding natural beauty. The lake is surrounded with lava formations from the volcano Hengill, which has erupted several times since the last Ice Age. The lava is covered with brilliant green moss lending the area a unique and beautiful landscape.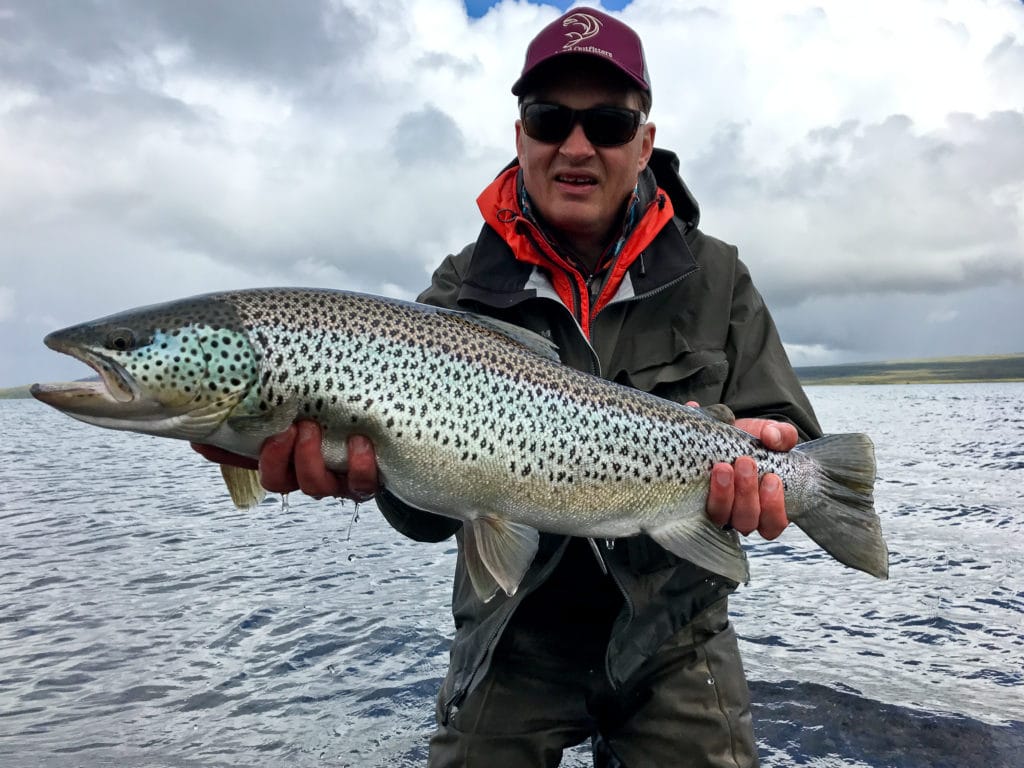 A typical day trip itinerary would be as follows:
Your guide for the day will meet you at your preferred accommodation in Reykjavik between 0700-0800 and then you will then drive to the lake, approximately 1 hour.
Anglers can fish for up to 12 hours in the day, generally with a break in the middle for lunch. The guide can provide all the fishing equipment and light refreshments (please note lunch is not included).
At the end of the fishing day the guide will return you to your preferred accommodation in Reykjavik, generally between 2200-2300.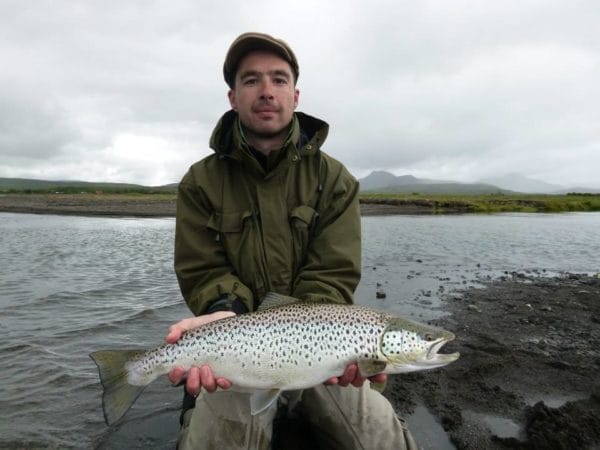 Costs:
One rod – £1565 per person based on a single guide
Two rods – £880 per person based on a shared guide
Three rods – £640 per person based on one guide between three
Four rods – £510 per person based on one guide between four
If you would like more information on Lake Thingvallavatn or our other day trip options in Iceland please do not hesitate to contact us by email or call our office on +44(0)1980 847389.