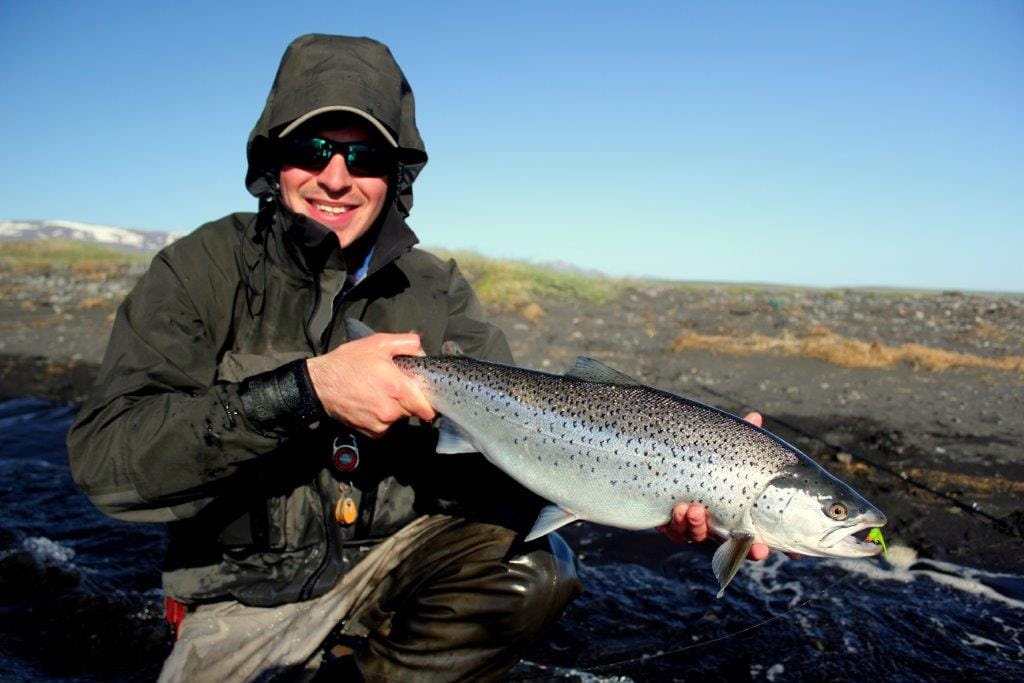 With rivers flowing on all sides of Iceland there is great diversity to be found, some small rivers, some big, others offering one species and some offering them all. If you want to try something different in 2016 then take a look at a few of the combination options below:
Laxa I Kjos
The river has one of the prettiest and most comfortable lodges in Iceland and sits overlooking the lower section of the river. The river itself is intimate and the fishing is more akin to trout fishing for salmon, a true hitchers' dream. Small rock pockets, canyons and open meadows are perfect for single handed fishing with tiny flies. The river also has some huge sea trout which run throughout August and add to the excitement, a small tributary called Bugda boasts good numbers of brown trout. Laxá I Kjos offers some very exciting sight fishing and hitch fishing opportunities for salmon.
17 – 20 August – £2,640 per rod (Hosted by Alex Jardine; a great week to target salmon and sea trout)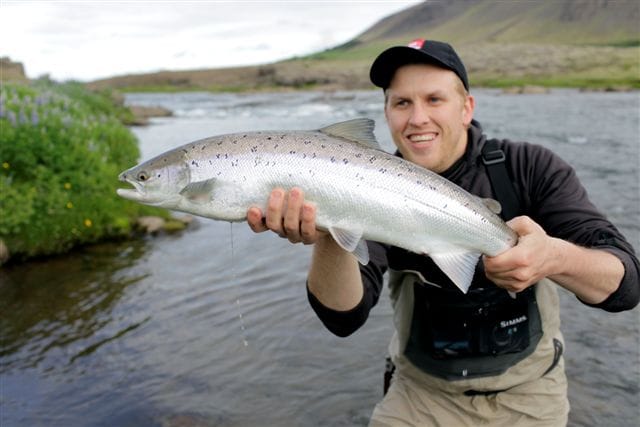 Laxa I Kjos / Grímsá
This is a great combination of little and large, Laxa I Kjos offers some wonderful technical small river fishing for both salmon and sea trout, whilst Grímsá offers a bigger river and often bigger salmon and some sea trout. Both lodges are extremely comfortable and are suitable for rod sharing and non-fishers.
10 – 16 September – £4,490 per rod
Mýrarkvísl
A very interesting river offering traditional pool and riffle water in the upper section, a canyon through the middle and meandering slow flows at the bottom. You can target good numbers of trout averaging 2 lbs with a few between 4-6 lbs. Dry flies and traditional nymphs work well and as the season progresses the chances of encountering salmon increase. Along with the river you also have access to a lake that has a good head of Arctic char (delicious eating if you want to take one or two for dinner). The river is limited to just four anglers, the lodging is in a basic converted farm house and is taken on a self-catered basis.
2-9 July – £1,620 for 4 rods (prime trout fishing with a chance of a salmon)
13-16 August – £3,640 for 4 rods (prime salmon dates and great for trout)
3-6 September – £2,840 for 4 rods (resident salmon and good trout fishing)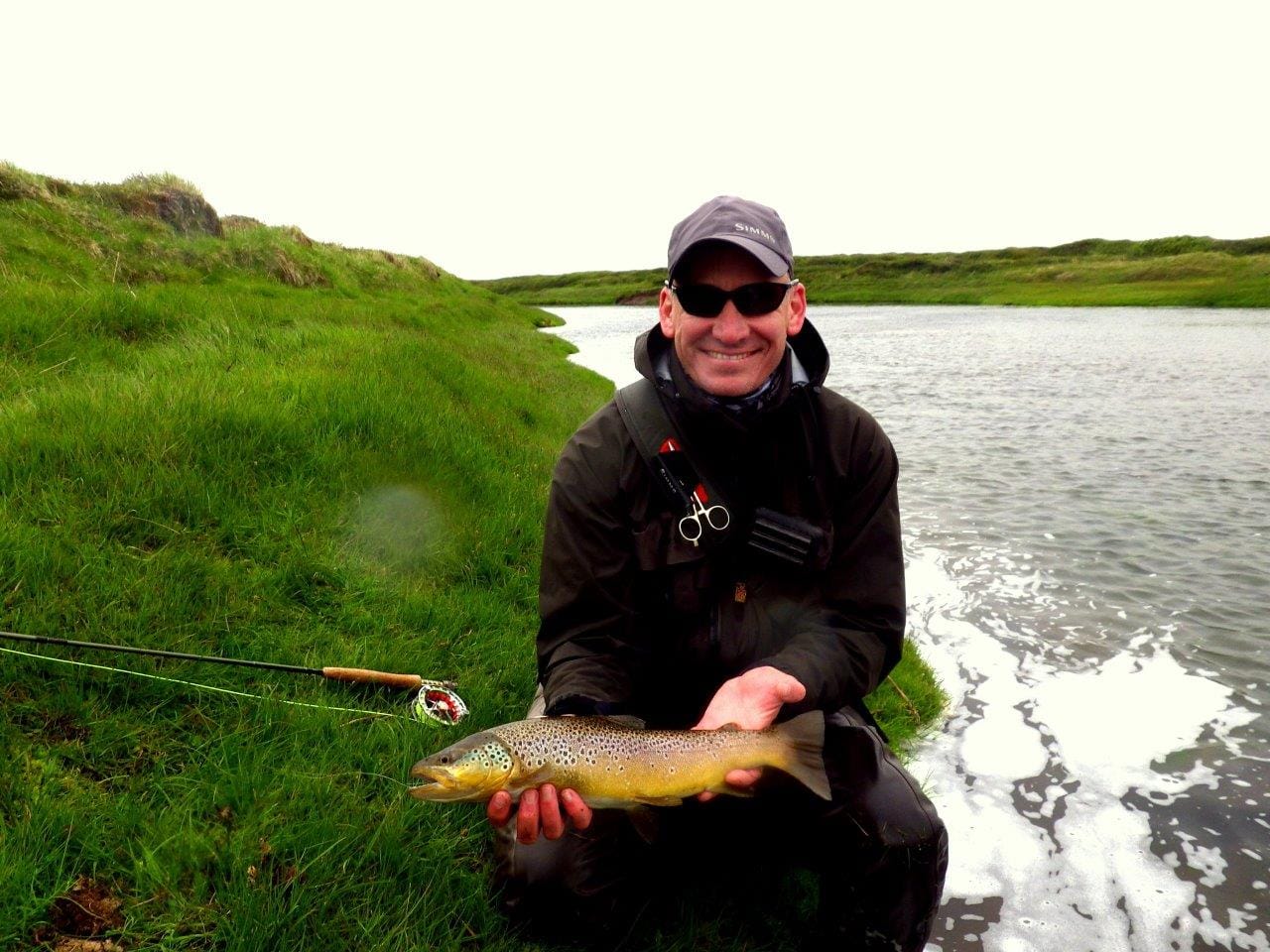 Mýrarkvísl / Lónsá
The Mýrarkvísl as above can be combined well with the Lónsá; the river is situated in North East Iceland on the Langanes Peninsula. It has a healthy population of resident brown trout throughout the season and sea trout and sea run Arctic char coming in and out of the estuary with the tides. Around the middle of July the runs of Arctic char start coming in and are usually running at their strongest throughout August & September, offering some really exciting fishing.
10 – 16 August – £2,780 per person (prime time for all species)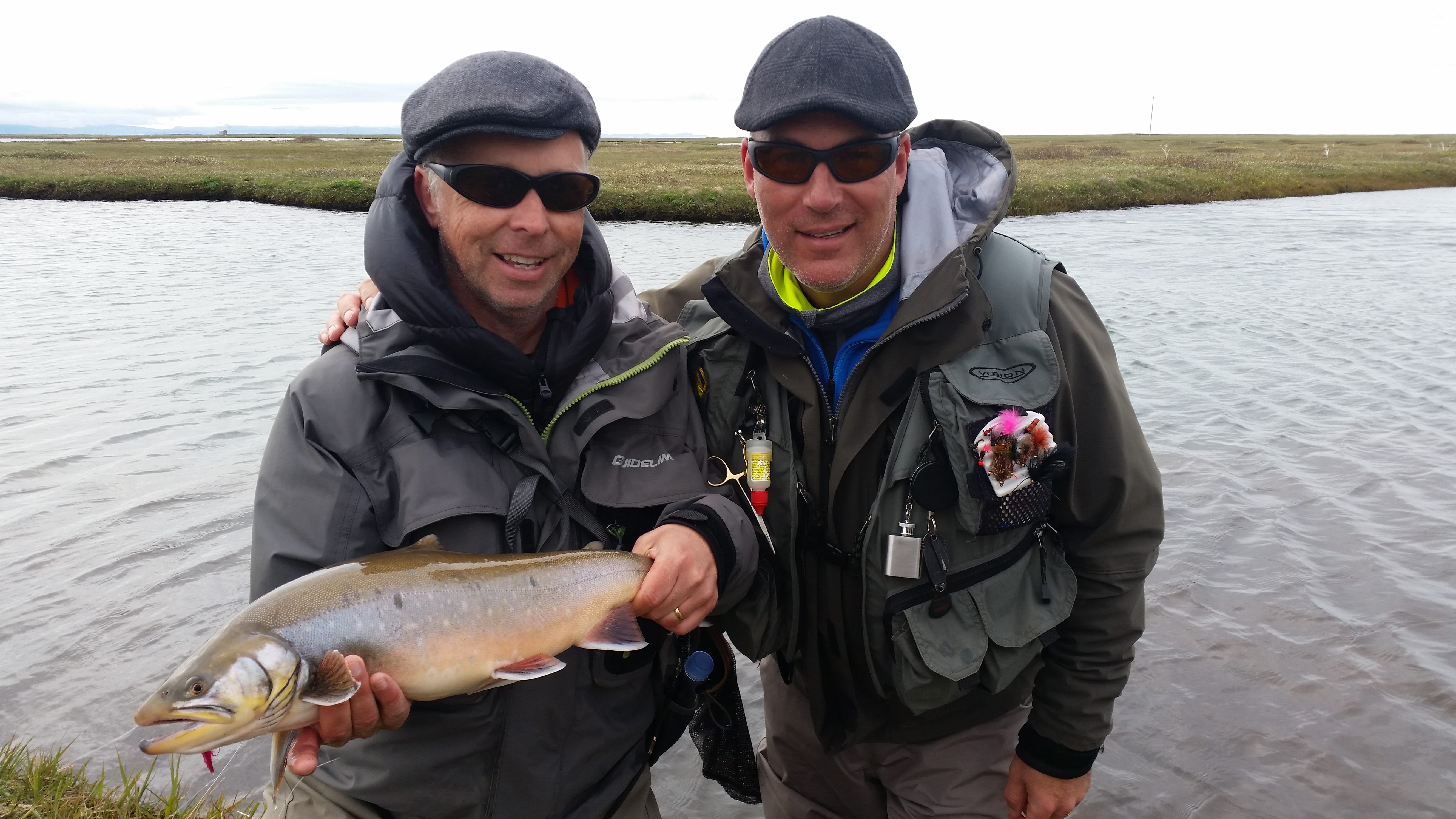 Already booked? If you are looking to add on a few days to your existing trip to Iceland just let us know where you're going and we will make suggestions for you to target your chosen species.
For more details on fishing in Iceland please do not hesitate to contact Alex Jardine or call our office on +44(0)1980 847389.