We are delighted to see the Icelandic salmon season continue to produce great numbers of fish. A lot of the rivers have now surpassed their 2014 total season catch with more than a month still to go. We expect several of the rivers to get close to setting a new season record.
Take a look at the season stats below as of the 19th August: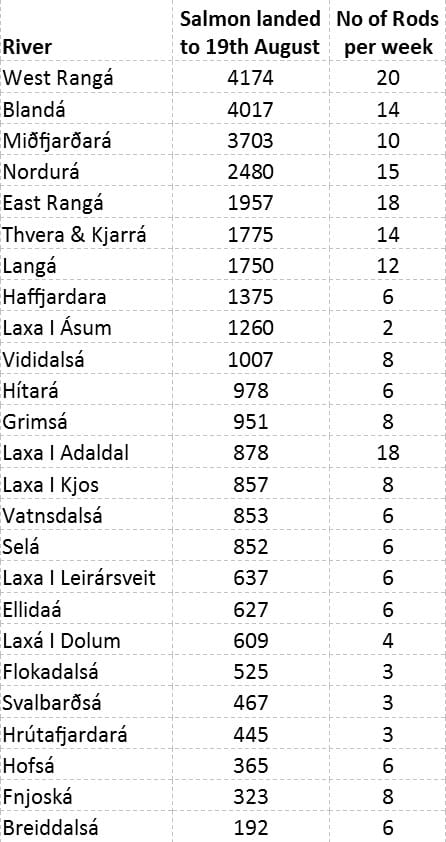 Salmon fishing availability for the 2016 season will be available in the coming weeks, to log your interest please contact Peter McLeod or Alex Jardine or call +44 1980 847389.