As Iceland is one of the very few countries we can travel to this summer it is unsurprisingly having a very busy season. Although there are a few hoops to jump through to get there, having just return last week I can safely say it was well worth it. The season as on the whole gone very well so far. Most of the west coast rivers have performed well with good numbers of fish running the systems this year. There has also been a good number of larger fish caught and their condition overall has been very solid. Wherever they managed to feed out in the ocean this winter the feeding grounds were obviously rich and I suspect they were less hunted in the open ocean than in normal years. All of this has come together to provide some really good fishing for our clients.
The conditions have been a little backwards and forwards with cold wet conditions at the beginning of the season giving way to some very bright sunshine and heat in early July that caused a lot of snow melt and massive spates in the north and eastern rivers while the mid-west coast rivers have gently been topped up with rain towards the end of July. The north western rivers such as Laxa I Dolum and Midfjardara could do with a little top up as they head into August which is due towards the end of this week.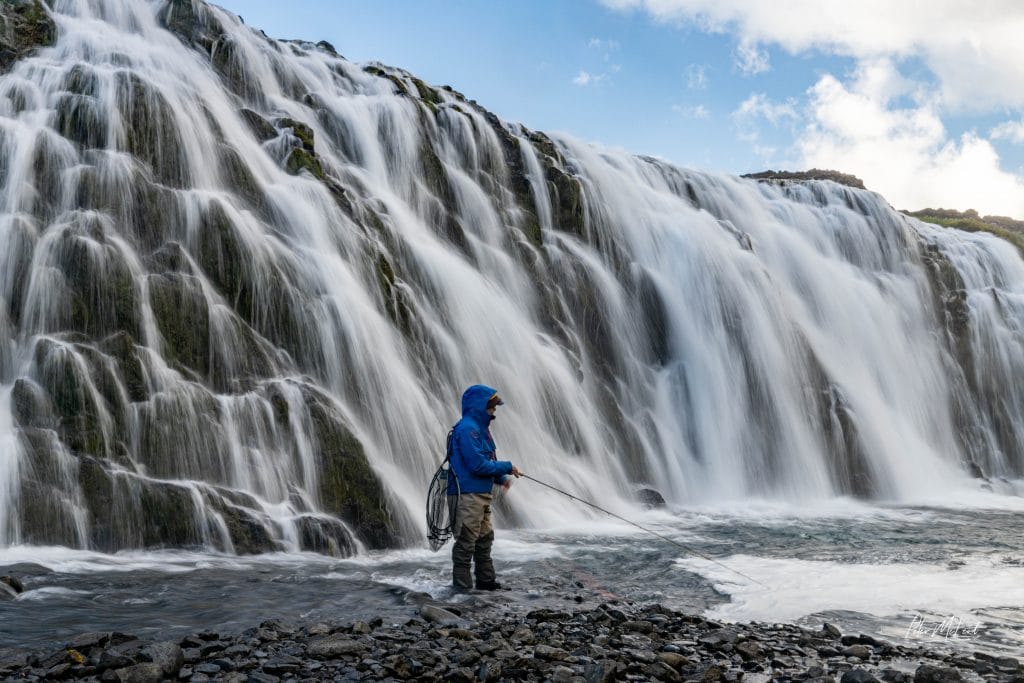 The Nordurá has had excellent numbers of fish this season and as of 28 July had reached 911 fish landed which is due to massively out do their total figure of 980 last season. The way things are going the river is having a "normal" season which is extremely encouraging. The Ranga Rivers have had a bit of a slow start this year which has been put down to some very cold temperatures at the beginning of the season slowing the runs up. Laxa I Kjos is also performing well and will be just over the 500 fish mark shortly.
As I mentioned I have just returned last Friday where I spent a few days chasing massive lake trout and char at Thingvallavatn and Villingavatn before heading up to fish the Kaldakvisl and Tungnaa in the central Highlands for more char and trout. This was an eye-opening experience and full report will follow of the adventures we encountered.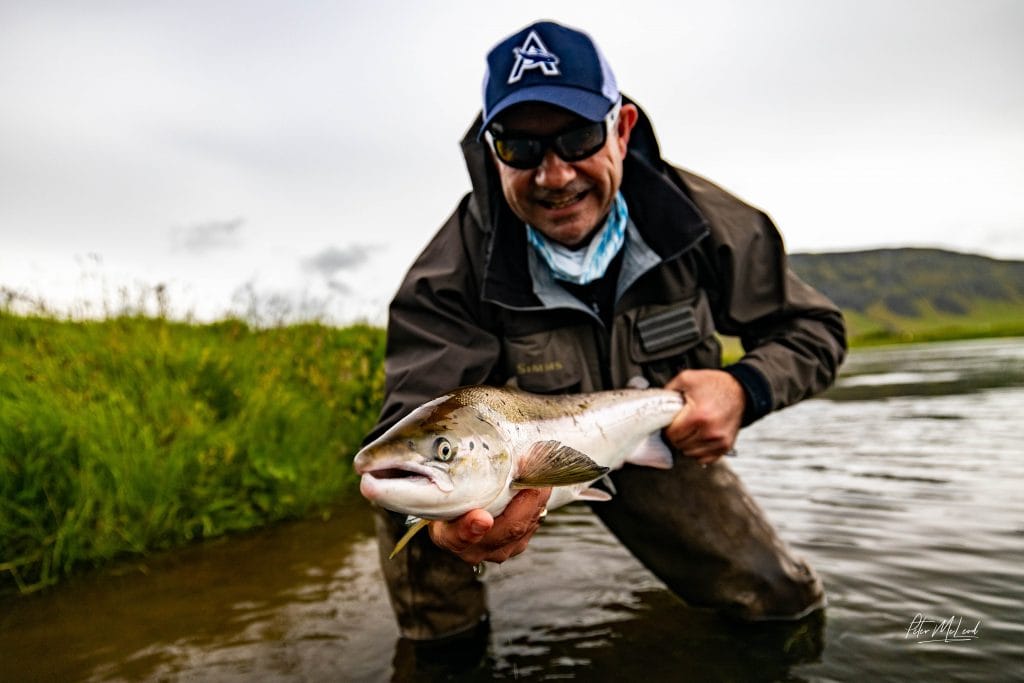 I then headed back to Laxa I Kjos to look after my annual group in 26 – 29 July and we had a fantastic time. On my arrival in Iceland I was greeted with heavy rain which put Laxa I Kjos up nicely before calming and down and the river began to gently drop. Although last year had been heavily focussed on the sea trout in the low water conditions, this year was all about hitching for salmon. Huge number of fish were piling into the river with fresh fish coming in on every tide into the lower river while fish in the middle sections moved up into the upper river. We caught fish right the way through the system and had some magnificent hitching action.
If you are still thinking of getting away this summer then there are still a few rods left on the North coast along with some opportunities for trout and char. For more details on fishing in Iceland please do not hesitate to contact Peter McLeod or Alex Jardine or call our office on +44(0)1980 847389.