We are nearly there! Only a few short months until the Iceland salmon season begins and once again our minds are filled with Atlantic salmon. It is amazing how one species of fish can become so all consuming. We are very excited to see what this season will bring and to that end we have handpicked some of the last remaining slots to offer if you were waiting to see how Brexit panned out or not made any plans yet.
Trying to find anywhere to fish in Iceland in July has become a bit of a mission. It has been a question of having an ear to the ground with constant communication with all our operators so that we are aware as soon as space is dropped or held – a little like seats on a heavily booked aircraft. The space below is current as per today, but will change on a daily basis, so if it is of interest please let us know straight away so we can hold it for you while working out the details.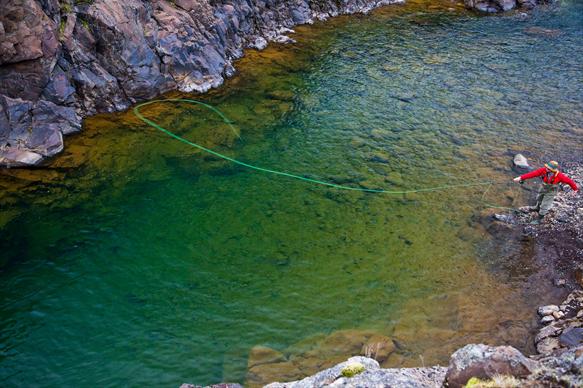 There is one rod available on Midfjardará in 8 – 11 August which only recently become available, so if you have been pining to fish this remarkable river then now is your chance. The cost is £6,300 sharing it is an option. Midfjardará has proved itself year on year with consistent catch results and good numbers of multi sea wintered fish.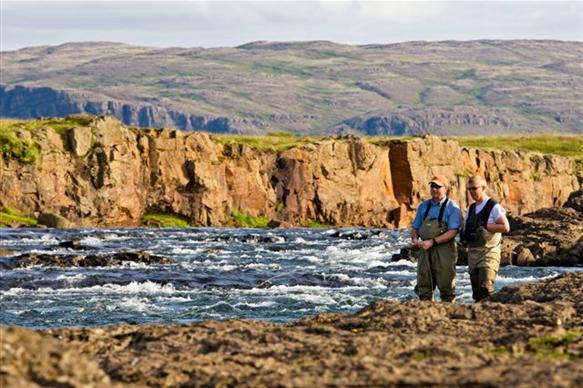 If you have been looking for prime space in July then there are a few holes on the Langá, four rods in 20 – 23 July, three in 23 – 26 July and finally six in 26 – 29 July. We are expecting good things for Langá this season with the implementation of improvements over rotation and hosting at the lodge. The rivers has also now reverted back to three days slots that tie in date wise with all other rivers. The cost is £6,650 per rod.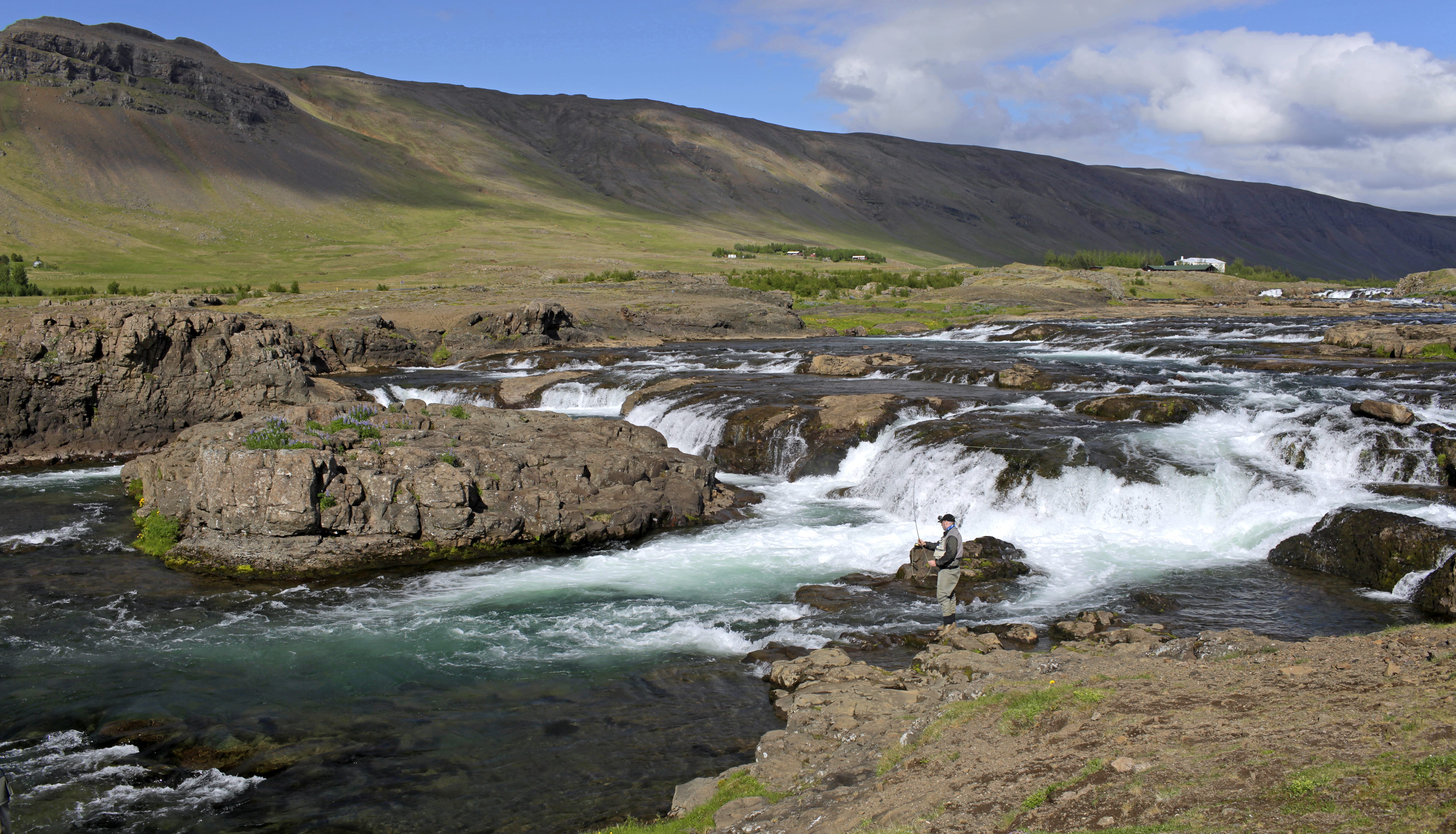 On the Laxa I Kjos there is one rod remaining 29 July – 2 August (four days) at £7,030 per rod, three rods in 14 – 17 August at £3,630 per rod, 3 rods in 17 – 20 August at £3,630 per rod and four rods in 6 – 10 September also at £3,630 per rod. The Laxa I Kjos is one of the few west coast rivers that has a good run of large sea trout that appear at the end of July and August and also continues to fish well into September. If you like hunting salmon with tiny hitched tubes then the Laxa I Kjos is a river not to be missed.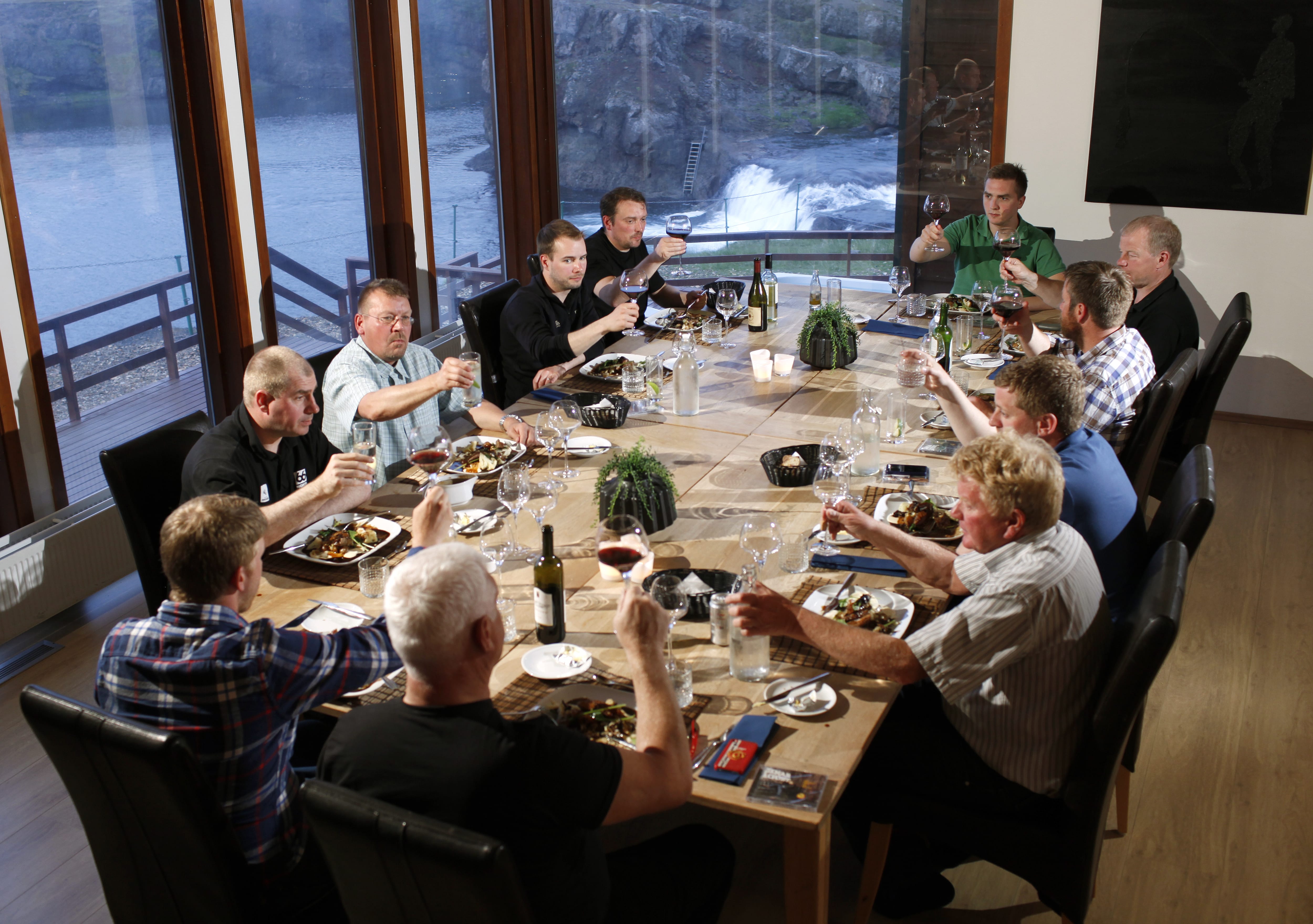 On the Grimsá there remains four rods in 2 – 6 August which is the last rods available on the river. The fish here also tend to be slightly bigger and the river is certainly larger than the other rivers on the West Coast, although it is still best fished with a single handed rod it is certainly worth carrying a double hander for the larger pools. The Grímsá is definitely an option if you are looking for a more exclusive river with slightly larger fish.
We are all fully aware that salmon fishing in Iceland is not cheap. It has always been one of the more expensive options worldwide, especially when looking at prime time on many of the rivers which commands a premium. What many don't realise is that the lodges are all set up for anglers to share a rod. Learn more HERE.
Already going to Iceland and want to add an extra day or three days is too long? Why not take a day trip out of Reykjavik? We can offer various day trips for those looking to be based in the capital, Reykjavik for salmon, brown trout, Arctic char and sea trout. There are numerous hotels, guesthouses and apartments to provide the level of accommodation you are looking for. From this base you can be collected after breakfast and be out on the water in under an hour in many cases and return to your accommodation in time for dinner. For more information click HERE.
Missed our Iceland Brochure, view it online HERE.
For more details on fishing in Iceland please do not hesitate to contact Peter McLeod or Alex Jardine or call our office on +44(0)1980 847389.