The Iceland season has quietly crept up on us again this year with last Friday marking the first day of the trout fishing season. A few die hard Icelandic anglers have since braved the still cold conditions to get their first casts in of the 2016 season. Our thoughts, however, turn to the fast approaching salmon and dry fly season.
We expect to hear of the first salmon running the rivers and start of confidently rising trout in just over two months. Whilst space is limited there are still a handful of prime openings available.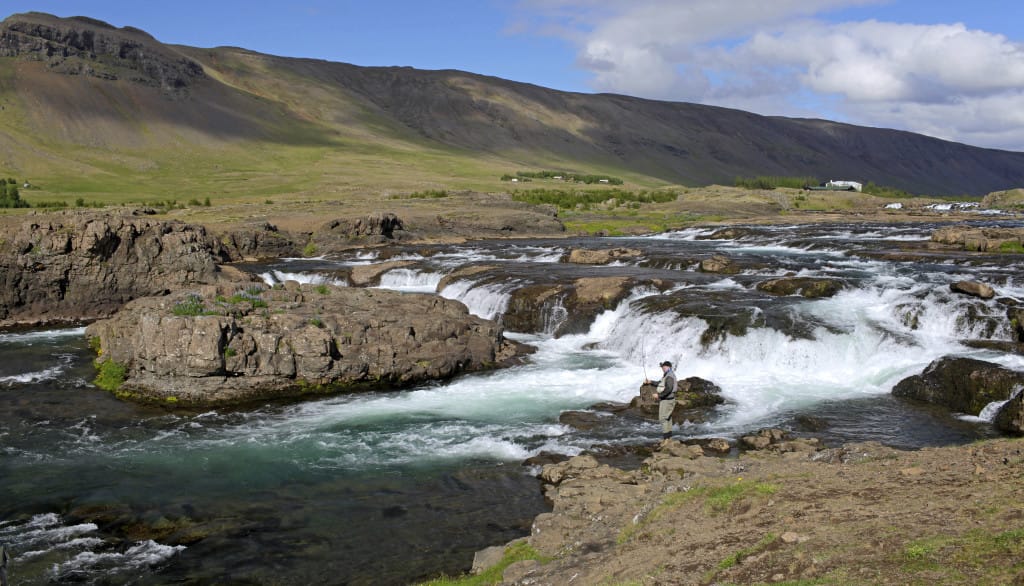 There is one slot left on the Laxa I Kjos in August. This is the perfect time to be on the river as the sea trout run is just beginning combined with good salmon fishing. For someone looking for some variety this is perfect.
2 – 6 August (4 days fishing) 2 rods – £5,000 per rod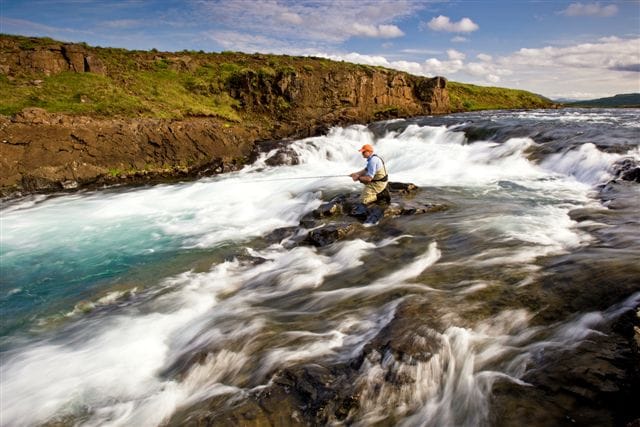 There is one prime slot left on the Langá this season. It is one of the most consistent rivers on the west coast and in years gone by it has performed in all conditions with all the pools are easily accessed by vehicle.
25 – 28 July 1 rod – £4,810 per rod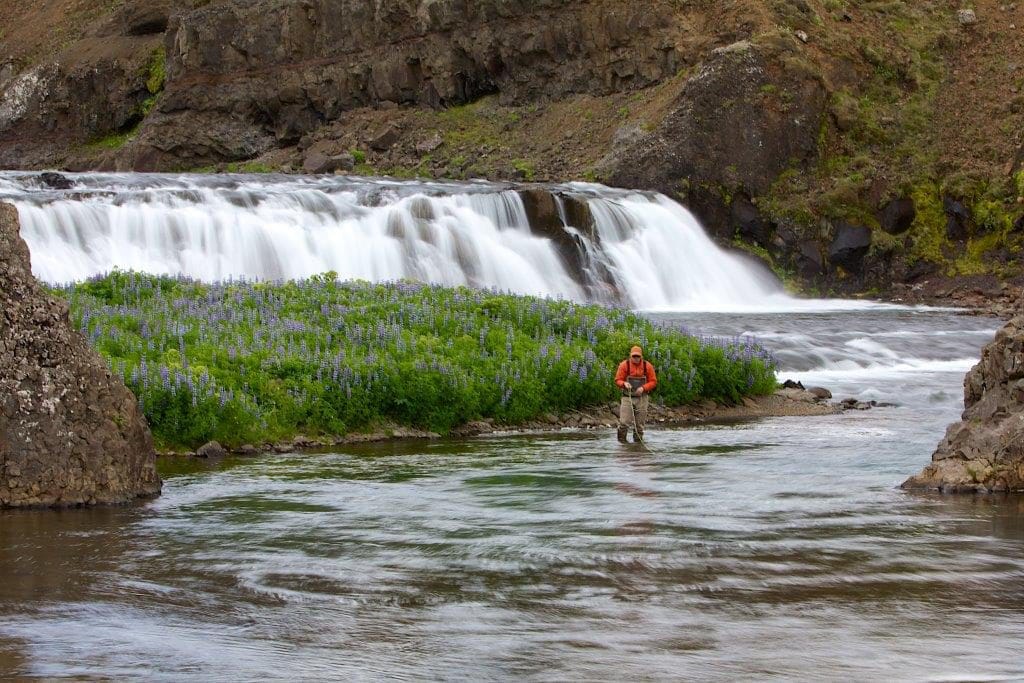 If you are looking for a combination we have a great offering in Laxa I Kjos and Grímsá. This is a great combination of little and large, Laxa I Kjos offers some wonderful technical small river fishing for both salmon and sea trout, whilst Grímsá offers a bigger river and often bigger salmon and some sea trout. Both lodges are extremely comfortable and are suitable for rod sharing and non-fishers.
10 – 16 September – £4,490 per rod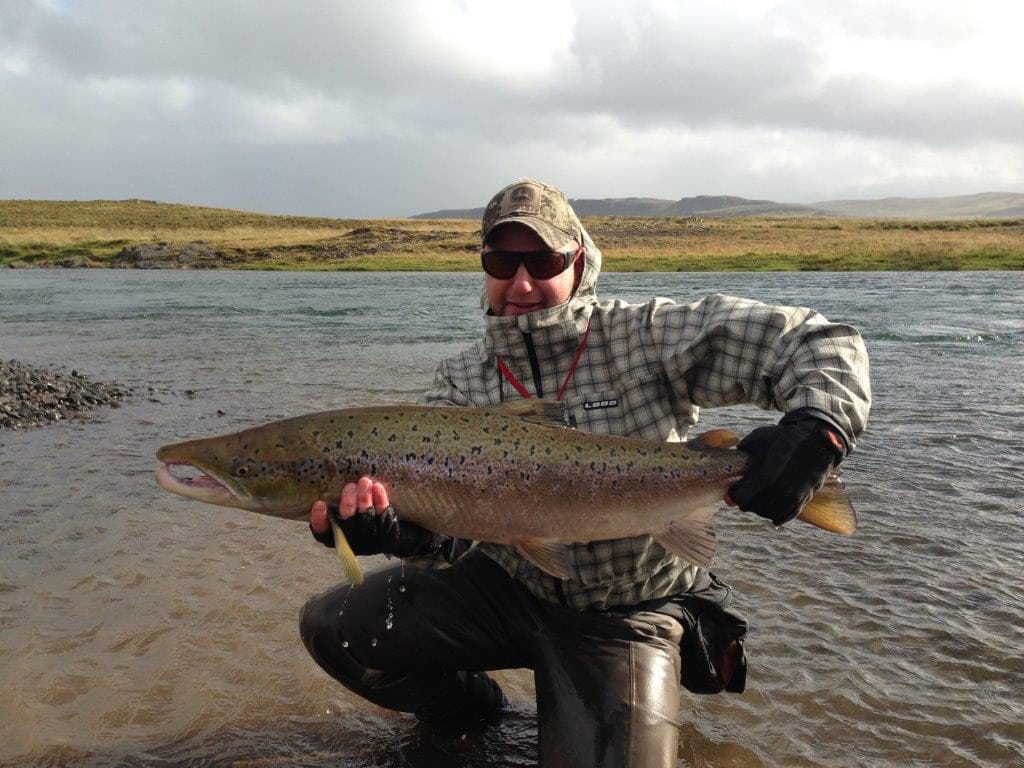 If you are looking for a small group option we have a prime slot on a short west coast river, Haukadalsá. It is limited to just 4 or 5 rods and perfect for intact parties. There are 40 named pools on the stretch, most of which have long runs and are perfect for fishing with fly. The average salmon is around 6 lbs with larger fish entering the river early in the season (late June).
31 July – 3 August 4/5 rods – £4,190 per rod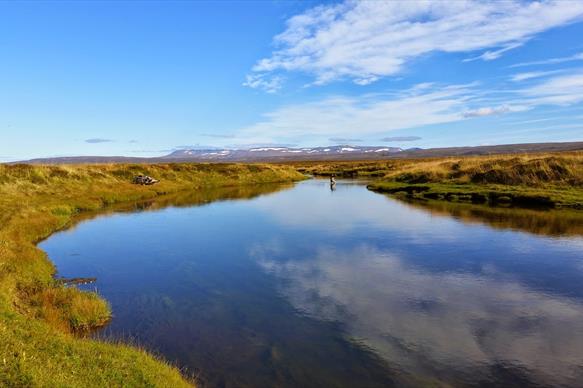 If you are looking for an interesting alternative to the West Coast grilse rivers where you can target brown trout and salmon then there are some great openings on Mýrarkvísl. An interesting river offering traditional pool and riffle water in the upper section, a canyon through the middle and meandering slow flows at the bottom. You can target good numbers of trout averaging 2 lbs with a few between 4-6 lbs. In July runs of multi-sea wintered salmon begin to push into the river offer a very interesting element to this small river. The river is limited to just four anglers, the lodging is in a basic converted farm house.
8-11 July 2 rods with guiding and food £2,760 (Good trout fishing with a chance of salmon).
27-30 July 2 rods with guiding and food £3,690 (Prime salmon fishing).
13-16 August 2 rods with guiding and food £3,280 (Prime salmon fishing).
8-12 September 2 rods with guiding and food £3,010 (salmon and trout).
For more details on fishing in Iceland please do not hesitate to contact Peter McLeod or Alex Jardine or call our office on +44(0)1980 847389.