As we finally head into February and the shooting season closes, idle thumbs start playing with rods and reels, thinking of bars of silver pushing up the rivers. Stock checks of fly boxes are followed by pawing over the latest fly catalogues to fill those gaps with the fly that will make the difference. If you have not lined yourself up with salmon fishing this year there are a few last minute spots in Iceland that have become available that we wished to draw your attention to.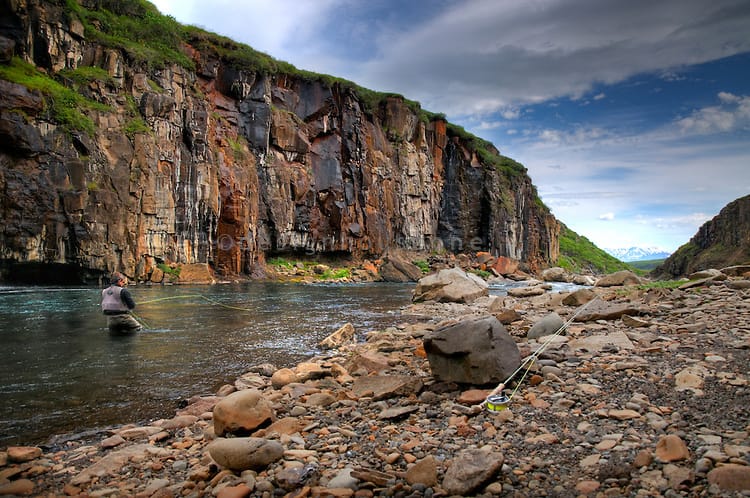 Some last minute space has opened up on the world famous Hofsá River which does not happen often. This exclusive river is only fished by seven rods with single guide and single beat based from one of the most comfortable lodges in Iceland.
3 – 9 July 4 rods £6,496
17 – 20 July 2 rods £12,990
30 July – 5 August 4 rods £12,990
14 – 20 August 2 rods £11,690
1 – 7 September 3 rods £6,300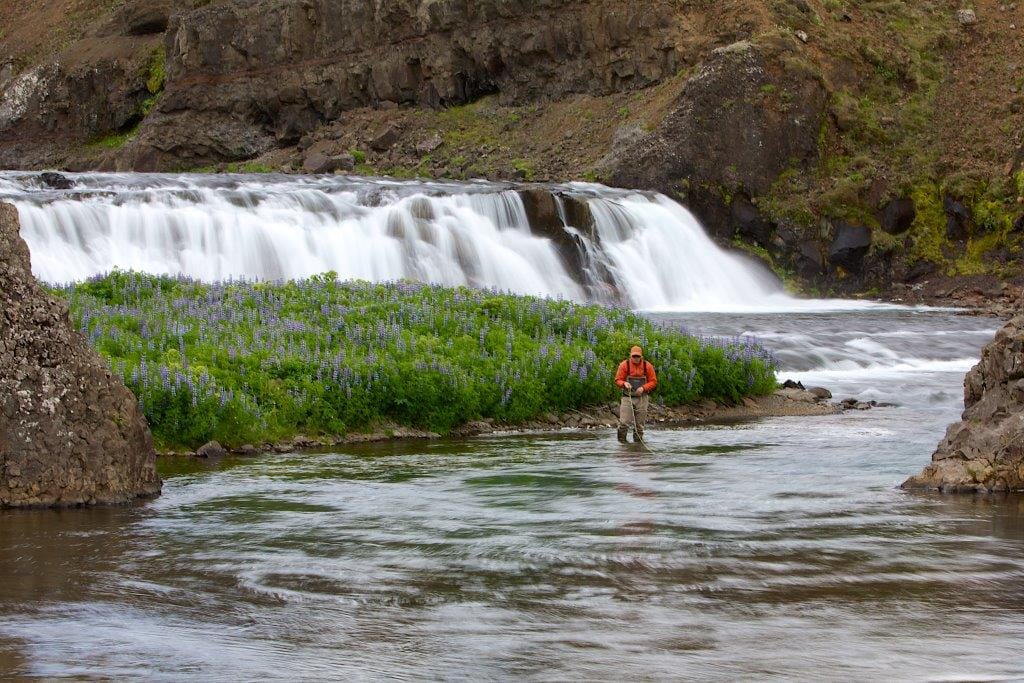 There are only three remaining on Grimsá; two rods in 27 – 30 June for three days of fishing at the beginning of the season at the cost of £3,370. Although before prime, there is the chance of a bigger fish, the 5 year average for the 6 day period is 30.4 fish. There is one rod left in prime time 27 – 30 July at the cost of £6,130. The Grimsá is a wonderful river system with a huge variety of water from canyons to open plains along with the chance of large salmon up to 20 lbs. It is still very much a single handed river though that adds to the excitement.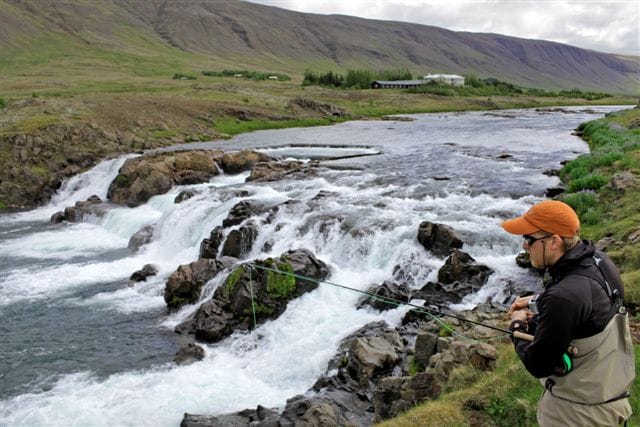 There are a few remaining prime sea trout rods on Laxa I Kjos in August. This is the perfect time to be on the river for large sea trout that run through the meadows combined with some good salmon fishing. For someone looking for some variety this is perfect.
17 – 20 August 2 rods £2,640 (This slot will be hosted by Alex Jardine and is a special price for the group)
20 – 24 August 2 rods £3,490 (this is a four day slot, but can be split to 3 days.)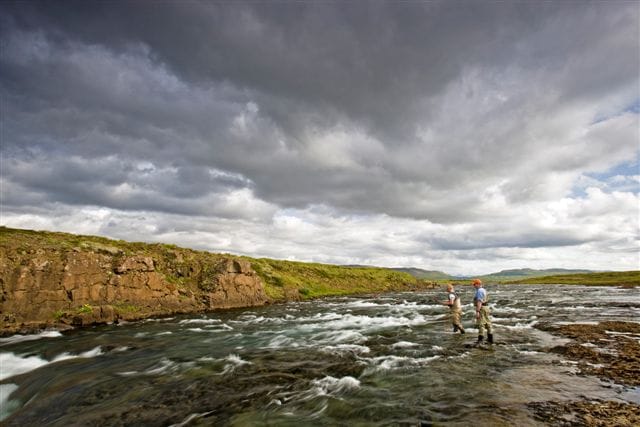 The Langá has bounced back with a vengeance and after the phenomenal season this year has been very popular. As one of the most consistent rivers on the west coast in years gone by it has performed in all conditions and all the pools are easily accessed by vehicle.
14 – 17 July 1 rod £4,740
25 – 28 July 1 rod £4,810
28 – 31 July 1 rod £4,810
8 – 11 August 4 rods £3,570
11 – 14 August 7 rods £2,995
14 – 16 August 1 rods £2,995
For those looking for September fishing in Iceland for this season we can offer a wonderful combination of Grimsá and Laxá I Kjos 10 – 14 September and 14 – 16 September. It is a fantastic opportunity for some back end fishing on these two
10 – 16 September 4 rods £4,490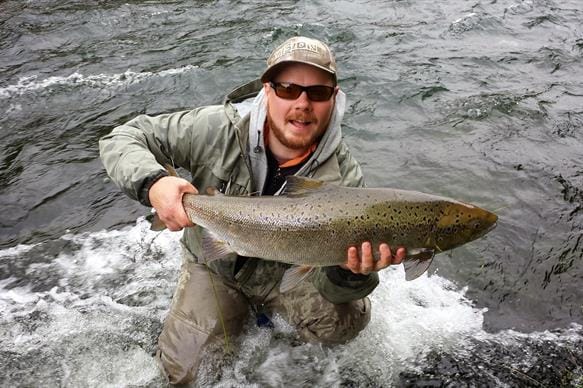 Mýrarkvísl and Lonsá offers a great combination to target salmon, trout, sea trout and char. The Mýrarkvísl is a very interesting river offering traditional pool and riffle water in the upper section, a canyon through the middle and meandering slow flows at the bottom. You can target good numbers of trout averaging 2 lbs with a few between 4-6 lbs. Dry flies and traditional nymphs work well and as the season progresses the chances of encountering salmon increase. Along with the river you also have access to a lake that has a good head of Arctic char. It can be combined well with the Lónsá; the river is situated in North East Iceland on the Langanes Peninsula. It has a healthy population of resident brown trout throughout the season and sea trout and sea run Arctic char coming in and out of the estuary with the tides. Around the middle of July the runs of Arctic char start coming in and are usually running at their strongest throughout August & September, offering some really exciting fishing.
10 – 16 August – £2,780 per person (prime time for all species)
For more details on fishing in Iceland please do not hesitate to contact Peter McLeod or Alex Jardine or call our office on +44(0)1980 847389.