Now that Christmas is behind us and finally the days are lengthening our thoughts turn to the salmon fishing season ahead. Prime space continues to dwindle at an alarming rate, so if you have not booked your salmon fishing for this coming season then we urge you to get in contact as soon as possible to avoid disappointment. If you don't have a fishing partner or would like to come with one of us to Iceland then click HERE for our three hosted trips this year which have a few rods left in prime time. Here is our pick of the remaining availability: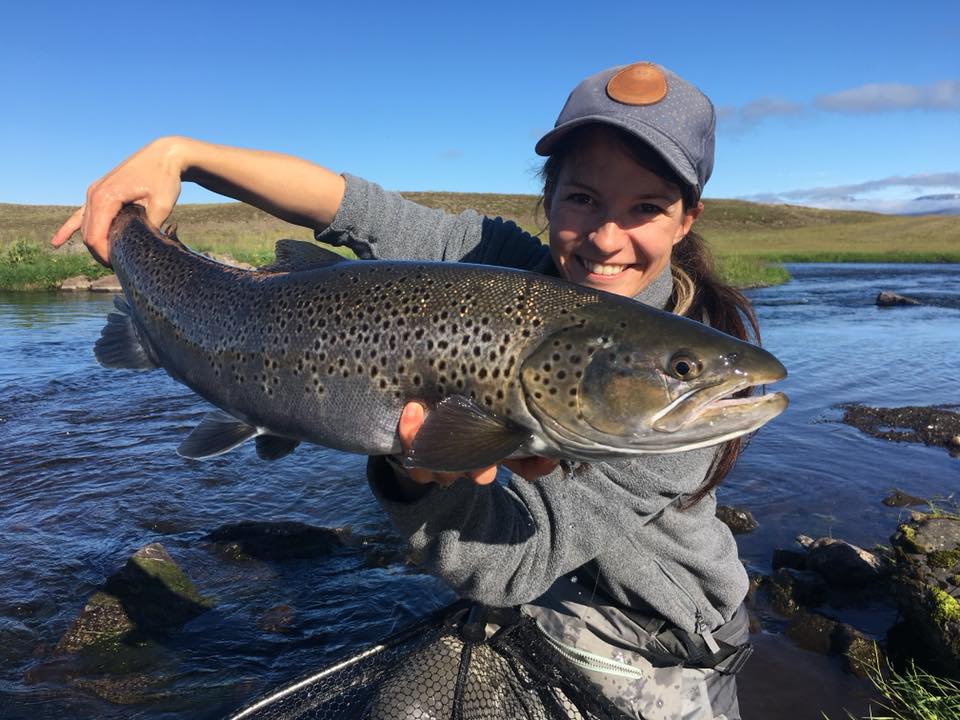 Option 1- Laxa I Kjos
11 – 14 July: 1 rod, ISK 828,000 per angler (approx. £6,370) – Hosted by Alex Jardine
26 – 29 July: 4 rods, ISK 804,000 per angler (approx. £6,190) – Hosted by Peter McLeod
11 – 14 August: 4 rods, ISK 576,000 per angler (approx. £4,430)
14 – 17 August: 4 rods, ISK 540,000 per angler (approx. £4,150)
17 – 20 August: 4 rods, ISK 516,000 per angler (approx. £3,970)
Laxa I Kjos is one of my favourite rivers in Iceland and where I learnt to hitch in in its crystal clear pools. Being only 45 minutes from Reykjavik it is a longstanding favourite and also has one of the most comfortable lodges in Iceland. This would be perfect for a small group to take privately or for those who are on the search for a large Icelandic sea trout which are running through its meadows at this point.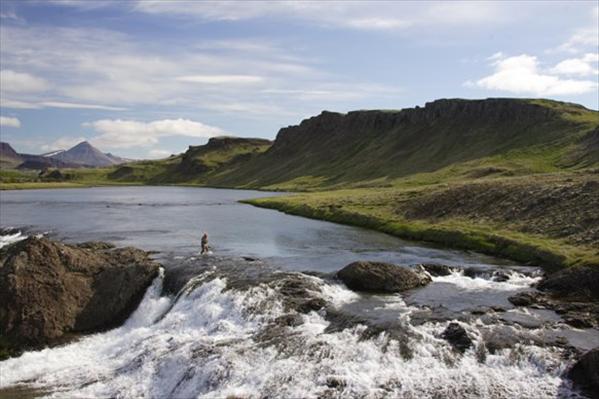 Option 2 – Nordurá:
18 – 21 June: 4 rods, 670,950 ISK per rod (approx. £4970 at today's exchange rate)
24 – 27 June: 865,080 ISK per rod (approx. £6,410 at today's exchange rate)
27 – 30 July, 576,400 ISK per rod (approx. £4,270 at today's exchange rate)
2 – 5 August, 554,850 ISK per rod (approx. £4,110 at today's exchange rate)
12 – 16 August, 520,020 ISK per rod (approx. £3,852 at today's exchange rate)
The Nordurá offers 65 km of fishing to its rods with well over 100 pools and again takes 12 rods. This time frame it prime time and the river lands over 2500 in a season. It has a huge variety of fishing to offer and they recently renovated the lodge adding a whole new room section, so the lodge is really lovely. The Nordurá is the first main river to open in mid-June and is often used as a benchmark to see how the season in Iceland will progress over all.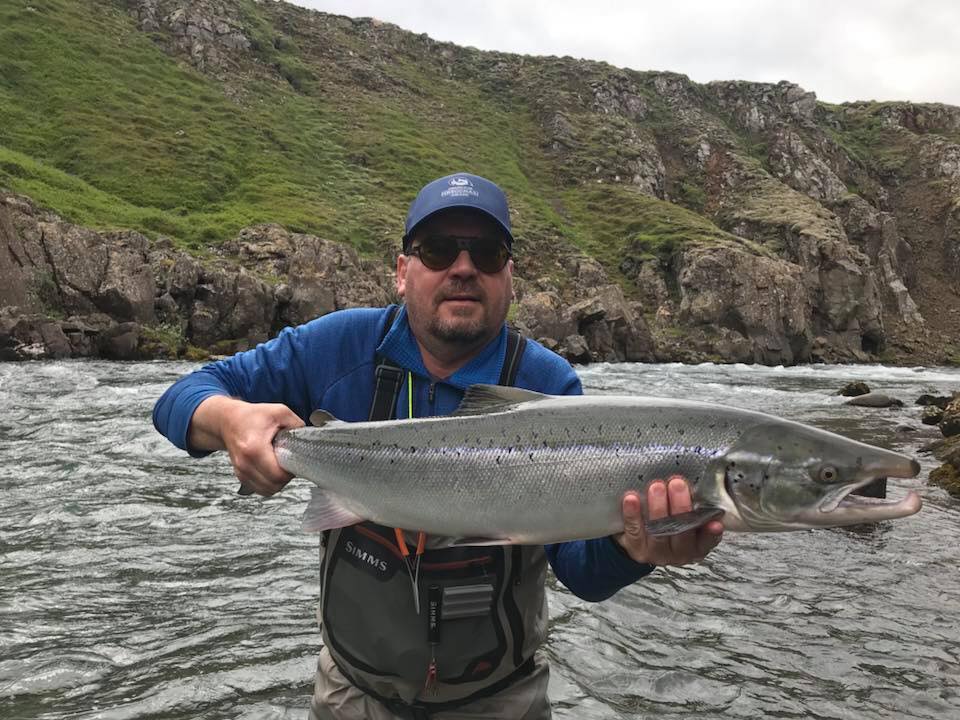 Option 3 – Hafralonsa:
17 – 22 August; 6 rods, 900,000 ISK per rod (£6,930 approximately) 5 days
17 – 21 August;  6 rods, 744,000 ISK per rod (£5,730 approximately) 4 days
The river can be fished with up to 6 rods, but you only pay for 4 which makes it better value for money. Click HERE for further information on dates and prices. This particular slot is prime time for the river. It's not going to be big numbers, but like all East Coast Rivers, big fish in clear water. Hafralonsa is one of those rivers for those that like to explore and winkle big fish out of rocky pools and draws with some incredible battles. The trout and char beats above which used to be sold separately are also included. I think it is going to be the one to watch over the next years as the new leaseholders implement their strategy.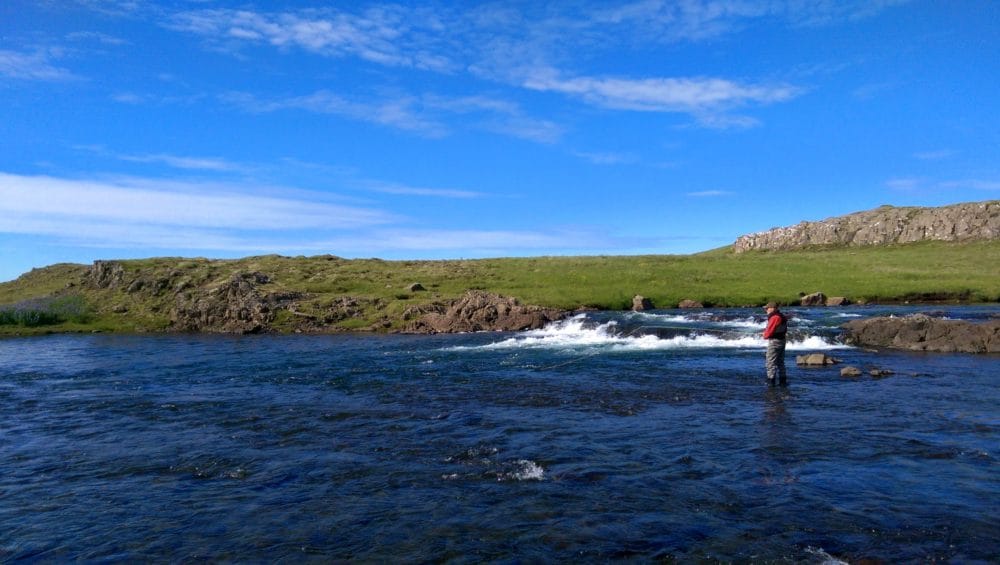 Option 4 – Langá:
27 – 30 July: 4 rods  877,680 ISK per rod (approx. £6,500 at today's exchange rate)
July 30 – August 2, 6 rods 730,080 ISK per rod (approx. £5,220 at today's exchange rate)
It is surprising to see availability at this time on the Langá as would normally be full in this prime time. The Langá is one of Iceland's most notable salmon rivers, flowing over 36 km from its source in Lake Langavatn it offers some wonderful fly fishing water. The crystal clear water has 93 named salmon pools and is best fished with a floating line throughout the season. During the prime summer salmon runs the fishing is often best with micro flies or small hitch tubes across the surface.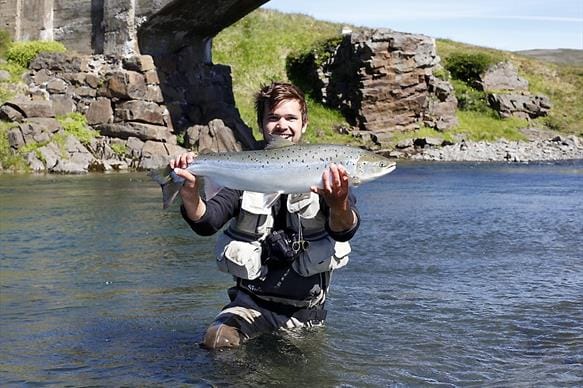 Option 5 – Haukadalsá:
2 – 5 August: 2 rods  718,872 ISK per rod (approx. £5,324 at today's exchange rate)
8 – 11 August, 2 rods 718,872 ISK per rod (approx. £5,324 at today's exchange rate)
Haukadalsá is an exclusive five rod salmon river located approximately 150 km north west of Reykjavík and less than two hours drive. The river is famous for its easy accessibility and high average catch statistics. This would be an ideal opportunity to join a small group of like minded fishermen.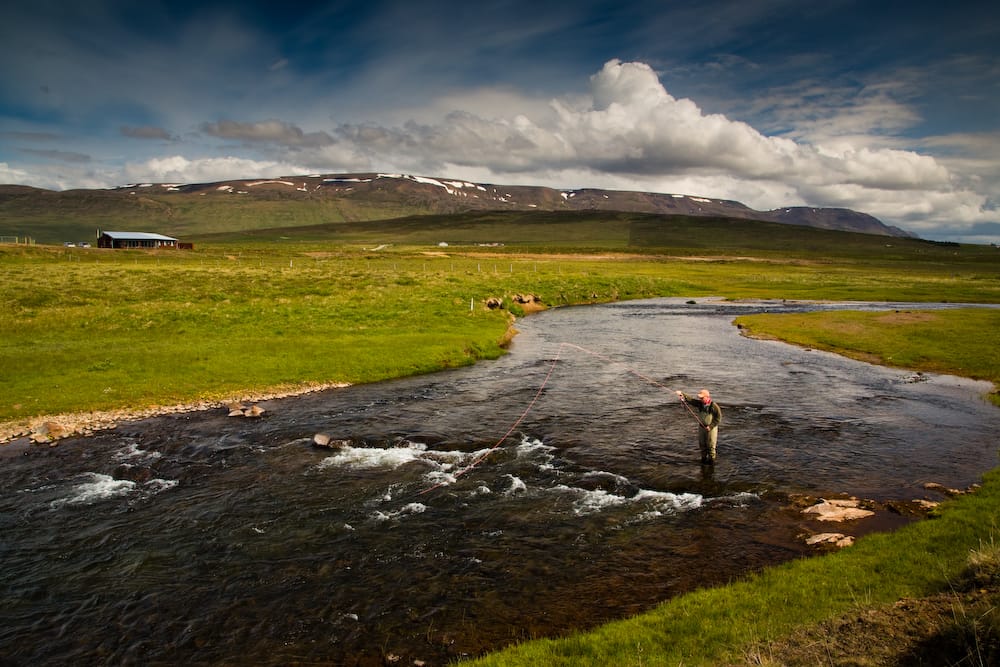 Option 6 – Laxa I Asum CANCELLATION:
15 – 20 July: 5 rods   US$3,500 per rod per day, can be sold as 2, 3 or 4 day slot
Laxa I Asum is one of the most exclusive and sought after rivers in Iceland, mostly as it has the most prolific catch statistics for a four rod river in Iceland. It is a fly fisherman's paradise, and most of the 50 named pools are short and don't take long to fish. The average catch since 1974 is 1028 salmon per year, equating to over five fish per day per rod over the 90 day season, which is just staggering.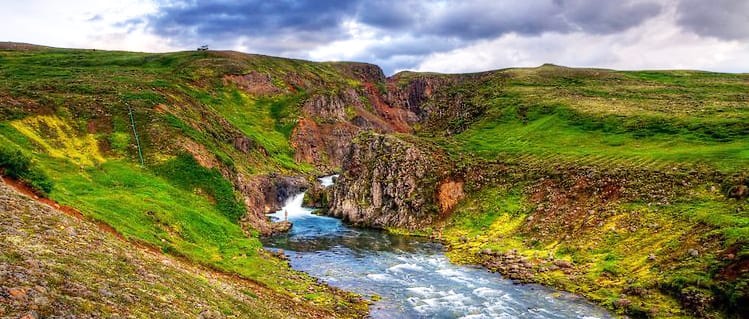 Option 7 – Hafralonsa, 2 – 5 August & Laxardal 5 – 8 August Combination: 4 rods, ISK 1,003,000 per angler (approx. £6,920)
If you are looking for the perfect combination of large salmon and specimen brown trout this trip should not be missed. Hosted by Steffan Jones, fish three days on the world renowned Hafralonsa River on the East coast of Iceland for large salmon, one of the prettiest rivers in Iceland. You will then transfer to the North coast and fish Laxardal, one of Iceland's premium brown trout fisheries for a further three days. If you wish you may also choose to fish just Hafralonsa or Laxardal – the combination is not obligatory.
For more details on fishing in Iceland please do not hesitate to contact Peter McLeod or Alex Jardine or call our office on +44(0)1980 847389.