We have reached the time of year where we commence rebooking the Laxa I Kjos for 2023. We have gone through the first part of the rebooking phase and now know what space we have available for next year. Overall, the river had a solid season this year and the final figure was 1006 fish salmon of which 92 were sea trout. Water conditions were stable through the early part of the season, a little low mid-July as there was very little rain and then topped up nicely at the end of the month when the rain came. We had some fantastic fishing at the end of July as the water cleared and then experienced one of the coldest August in memory. This sadly slowed things down a bit with fish not as willing as we would have hoped. September picked up very well. Many are returning, but there are some prime rods that have opened up.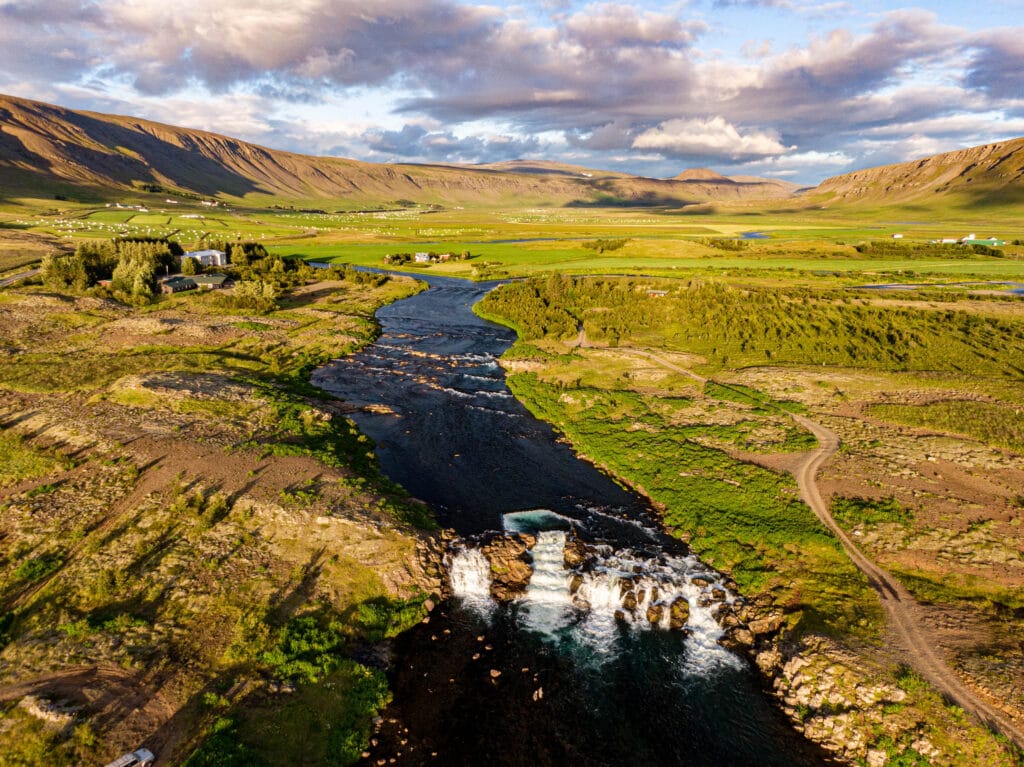 The largest fish of the season was a stunning salmon of 20 lbs along with another six fish over 90cm landed. It is worth noting that some very large fish came from Bugda this season which is really encouraging. The further improvements at the lodge were received extremely well and Chef Siggi I know kept many entertained with good food and even better conversation. He will be returning next year, as will nearly all the staff and guides from this season. It was a good season and we are looking forward to returning next year.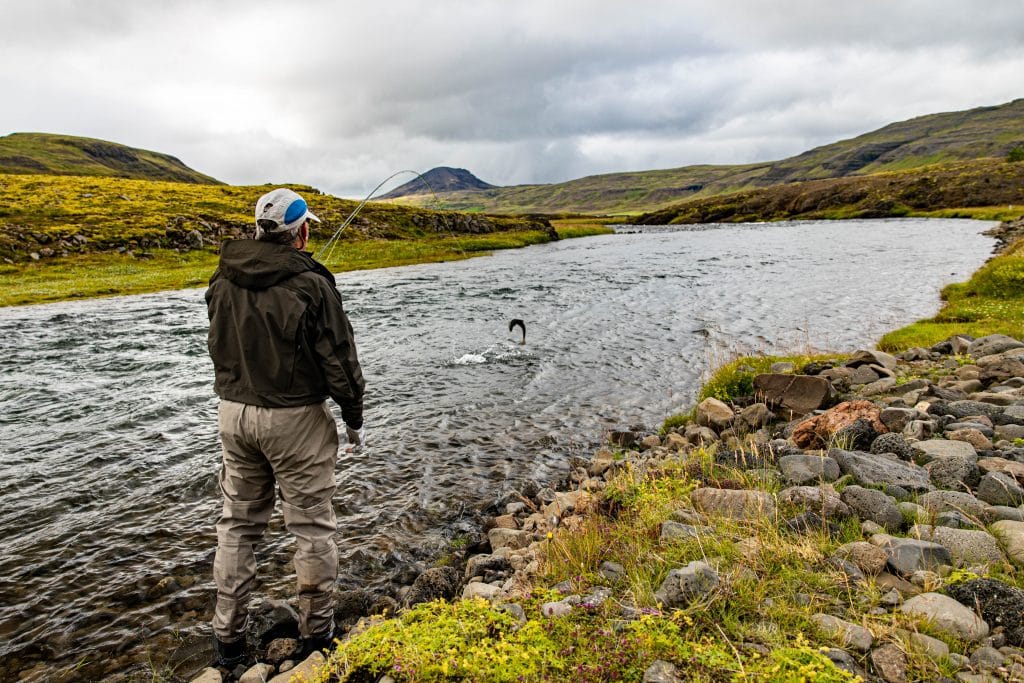 Costs are based on one rod with a single room and shared guide with full board and lodging. Prices are excluding transfers at this point as we will make savings where we can on combining them where possible rather than a blanket cost.
We currently have the following availability:
26 – 29 Jul: 1 rod, £7,270 (Hosted by Peter McLeod)
29 Jul – 1 Aug: 1 rods, £7,270 (Hosted by Aardvark McLeod) SOLD
2 – 5 August: 1 rod, £6,070 SOLD
5 – 8 Aug: 1 rods, £5,350 SOLD
play
Laxa I Kjos 2022 Trip Report
For more details on going Laxa I Kjos or any other river in Iceland please do not hesitate to contact Peter McLeod or call our office on +44(0)1980 847389.