Laxá I Kjos has always been fished by the international elite, and very quickly built a fantastic reputation as one of the world's best small salmon rivers. It is considered to be one of the most technical salmon rivers in Iceland and if you have a passion for fishing small flies and hitching, then the Laxá I Kjos will become your playground. It is not only grilse caught here despite its size as every year a number of large salmon are landed.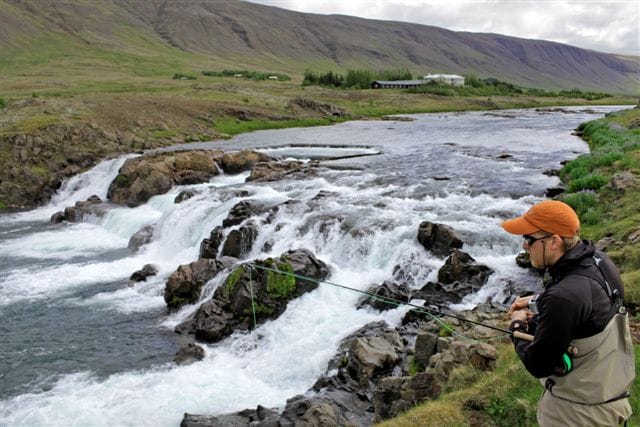 Through the season between six and ten rods are permitted on the Laxá I Kjos, and the river has over 100 marked pools. These are varied and beautiful, as the river is blessed with gorgeous falls, currents, rapids and chasms. Many feel the midsection is the most unusual and exciting as often it is possible to see incredible numbers of fish layered in pools, which in the right circumstances makes for amazing fishing.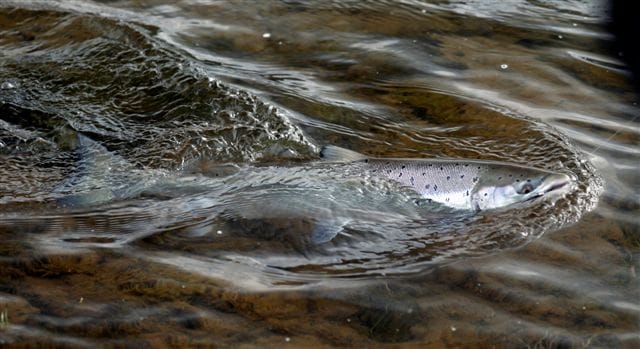 Sea trout have been on the upswing on the Laxá I Kjos, the biggest of these up to 15 lbs show up in early July. The sea trout fishing continues to improve through August with some massive specimens more akin to Argentina being caught in the meadows beats. With this in mind Alex Jardine will be leading a team to target these fish. Although the salmon fishing can be very good at that time the chance to visually hunt big sea trout has proved a strong pull.
The dates of the trip will be 17 – 20 August at the special price of £2,640 per rod. If you would like more information or to join Alex then please do not hesitate to contact Alex Jardine or call our office on +44(0)1980 847389.