For a long time we have been searching for a specific sea trout fishing in Iceland for those that are fixated with this species and we are delighted to announce we have found one. The incredible sea trout fishing in Iceland has long been overlooked by many in favour of salmon. The few specific sea trout fisheries there are tend to come into their own from mid August into September thereby extending the fishing season.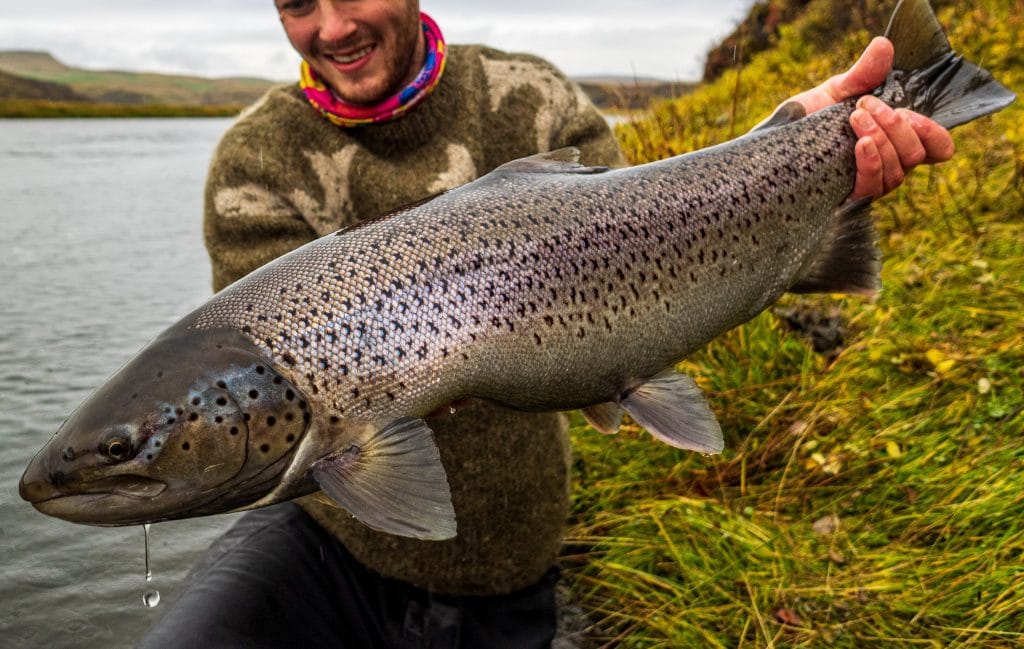 The new sea trout package covers Fossálar, Vatnamót, Jónskvísl and Grenlækur so fishermen will be able to experience huge diversity of fishing environment for seatrout weighing up to and over 20 lbs. It will be based out of a new lodge which has two single rooms and four twins.
The fishery is mainly two rivers called Fossalar and Vatnamot. We also have access to more rivers in Those rivers have been in the hands of local fishing clubs for decades so have been closed for others wanting to fish them. All the fishing will be fly only and catch and release. Vatnamot means a Junction in Icelandic (The Vatnamot is the picture on the left). This spot is often called the junction of the junctions in Iceland. At this point Fossalar, Geirlandsa, and Horgsa rivers meet the mighty Skafta. Every year up to 2,000 seatrout are landed to five rods on this 5 km beat.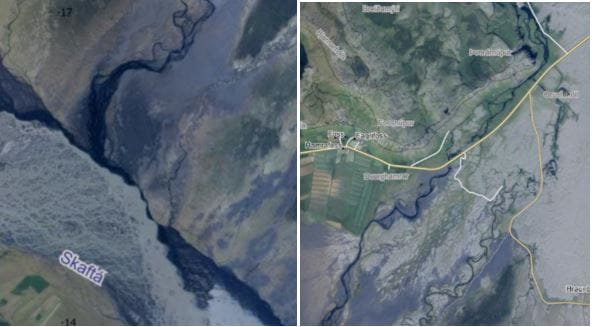 The Fossalar (pictured on the right) is extremely beautiful and has diverse pools. It is approximately 15 km of water and is also fished with five. Part of the Fossalar river is on a Unesco's natural heritage site, so you can imagine the beauty of the landscape in this area. The rivers run in a volcanic area so you will experience the unique fishing of lava fields and black sands. Here you can fish with double-handed rods swing flies as well as nymphing through some extremely pretty pools.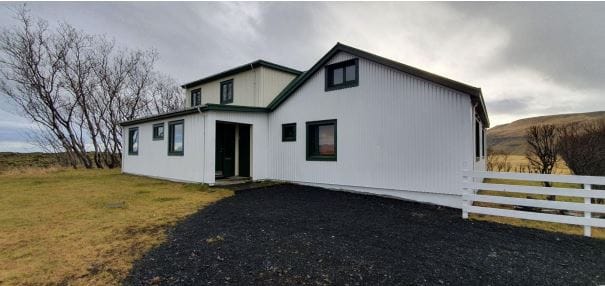 The lodge is an old farmhouse and is under renovation now for the first season. It is really cozy and is located on the banks of the Fossalar river. It has two and a half bathrooms. Two single rooms and four twin rooms on two floors. The name of it comes from a hill on the land called "Orustuóll" or The Battle Hill, named so due to it being the location of the killing of Hróars Tungugoði, a famed Icelandic Viking Chieftain in the 10th century. The view from it is extremely beautiful overlooking a lava field and Vatnajokull glacier. The lodge is approximately 260 km from Reykjavik and is a 3 hour drive. The rivers are about 10 minutes east of the town of Kirkjubaejarklaustur.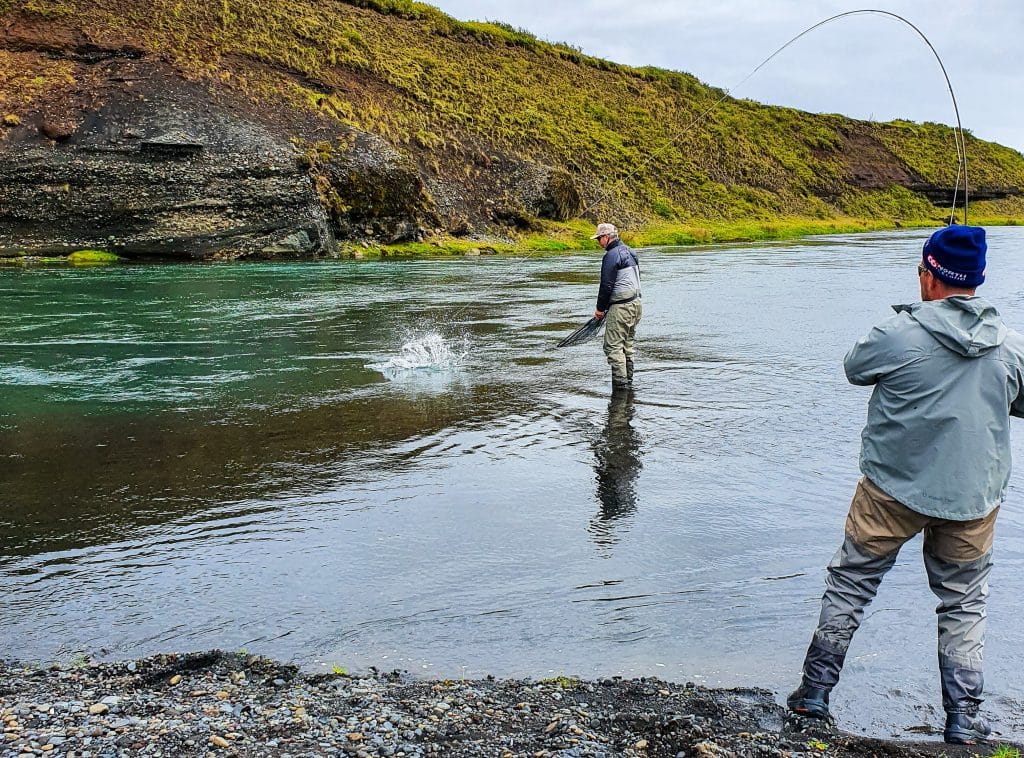 This package will be sold in three or six day slots in the usual manner of half days fishing on arrival, two full days and ½ day fishing on departure. The cost is £4,000 for 3 days and £6,480 for six days. Cost includes transfers from Reykjavik, full board and accommodation, shared guiding and fishing licences. The operation has capacity for up to 10 rods with five guides to look after them.
20 – 23 August: 6 rods – £4,000
23 – 26 August: 4 rods – £4,000
26 – 29 August: 9 rods – £4,000
29 August – 1 Sept: 6 rods – £4,000
1 – 3 Sept: SOLD – £4,000
3 – 5 Sept: SOLD – £4,000
5 – 8 Sept: 2 rods – £4,000
8 – 12 Sept: SOLD – £4,000
12 – 15 Sept: 1 rods – £4,000
15 – 18 Sept: SOLD – £4,000
For more details on fishing here or anywhere in Iceland please do not hesitate to contact Peter McLeod or Alex Jardine or call our office on +44(0)1980 847389.