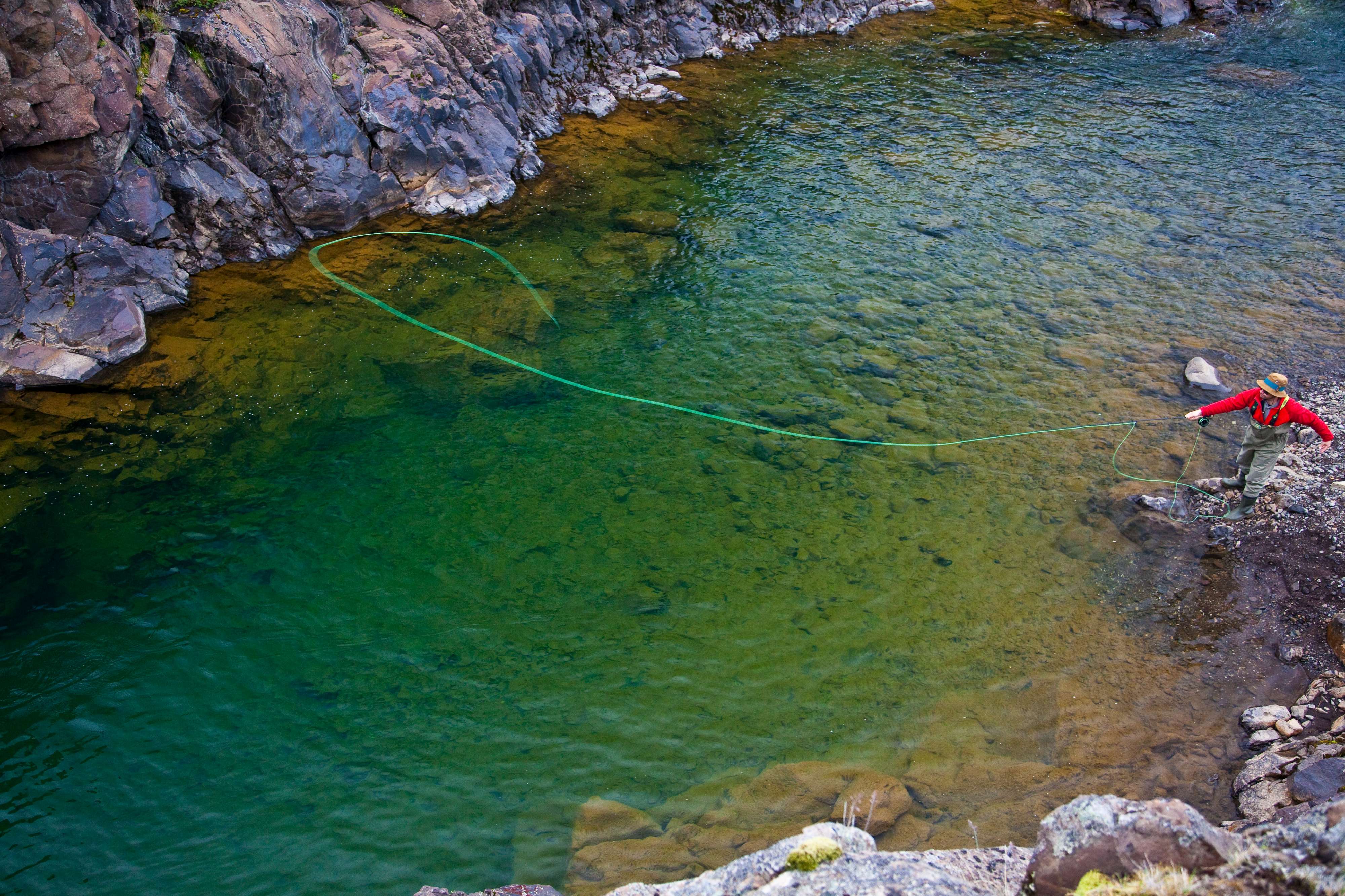 We are look forward to the opening of the Icelandic salmon season with growing anticipation. Thoughts of crystal clear pools filled with finning salmon fresh from the sea fill our minds. Most of the main season on our favourite rivers is full, but there are a few last minute spots that have become available that we wished to draw your attention to as the GBP£ has strengthened against the ISK and prices have dropped by 10 – 15%.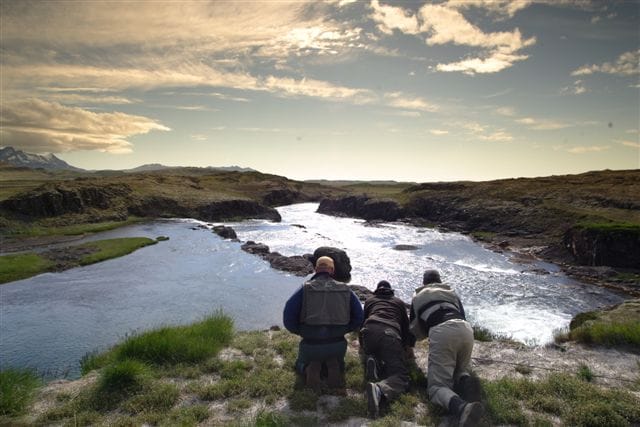 Two rods have just become available in Grimsá 5 – 8 July for three days of fishing (£3,800 per rod). This time frame is perfect for those looking to hit the larger fresh fish as the runs are building. The Grimsá is a wonderful river system with a huge variety of water from canyons to open plains along with the chance of large salmon up to 20 lbs. It is still very much a single handed river though that adds to the excitement.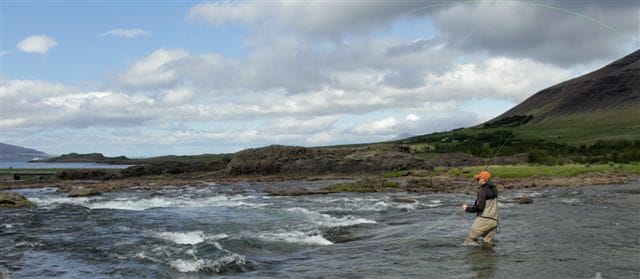 The Laxá I Kjos, one of our favourite West coast rivers, still has two prime rods available 25 – 29 July for 4 days fishing (£5,250 for 4 days or £3,950 for three days), this is right in the middle of prime season and with runs of fish at full strength at this time it is one of the most perfect opportunities to experience this intimate little river. Bars of silver on small hitched flies and single handed rods, flicking flies through runs and round rocks for surface action.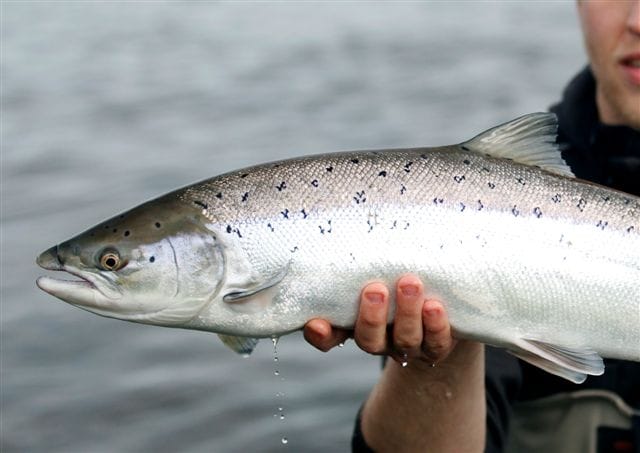 We then have a late August slot 23 – 28 August for 5 days fishing (£3,490 per rod, can be sold as three days £2,150 per rod). This is the perfect time to be on the river for large sea trout that run through the meadows at this time combined with some good salmon fishing. For someone looking for some variety this is perfect.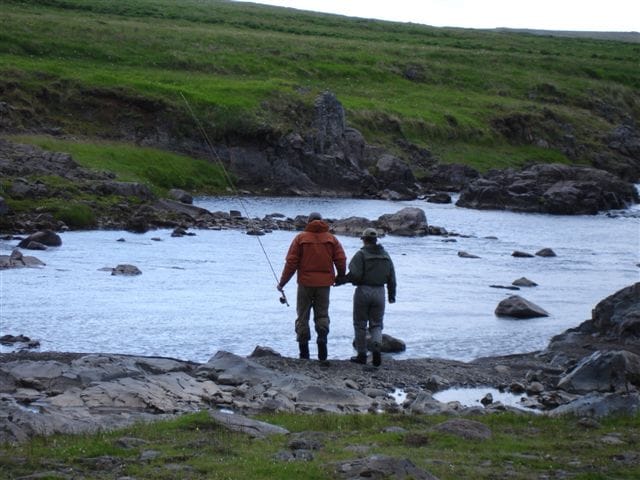 After new management the Laxá I Dolum has once again become popular, mostly as the number of rods have decreased along with a dramatic drop in price now making it a much better prospect. It is a typical west coast river for single handed hitch fishing located a little further north west of Langá. The lodge has just undergone a refurbishment and we can offer one rod 11 – 14 August for four rods (£2,550 per rod) and 4 rods in 14 – 17 August (£2,550 per rod). This week has a 6 year average of 139 salmon to 6 rods.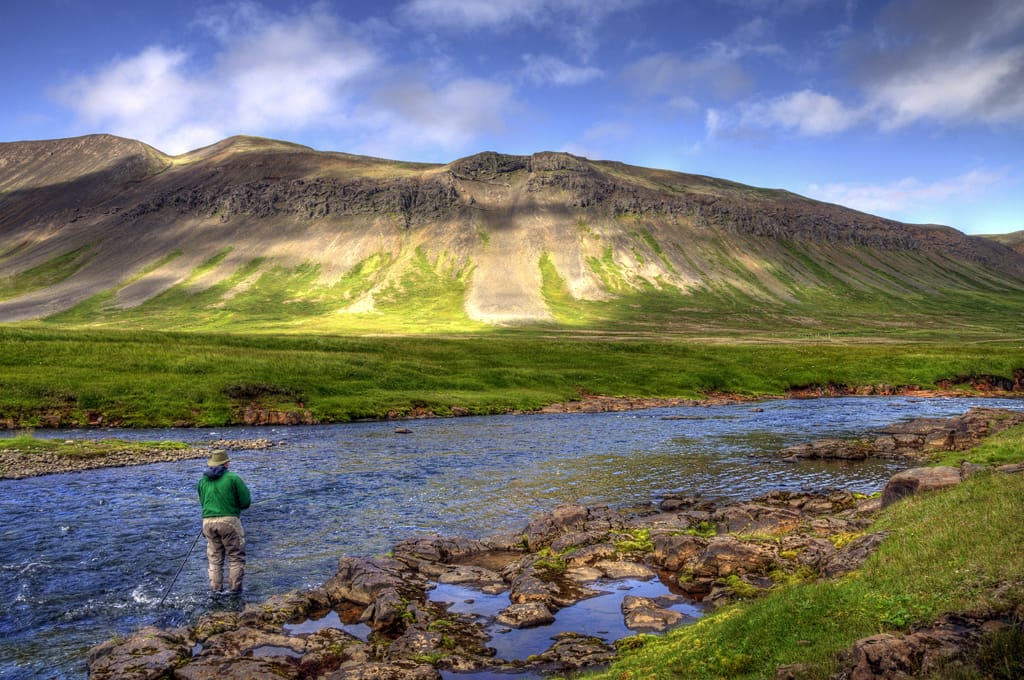 A three day slot has also become available on the Svarlbardsá 18 – 23 August for 5 days (£5,850 per rod and this is based on one guide between three). The reason it is so popular is that you have your own river and your own lodge. Including full board and lodging, guiding and transfers from Akureyri. It is also extremely consisitent and has the opportunity for some big salmon on a private river for three to four rods. Characteristics of this river is it's remoteness and also the chance of catching a really big fish, sometimes exceeding 9-10 pounds which means that multi sea winter fish are dominant.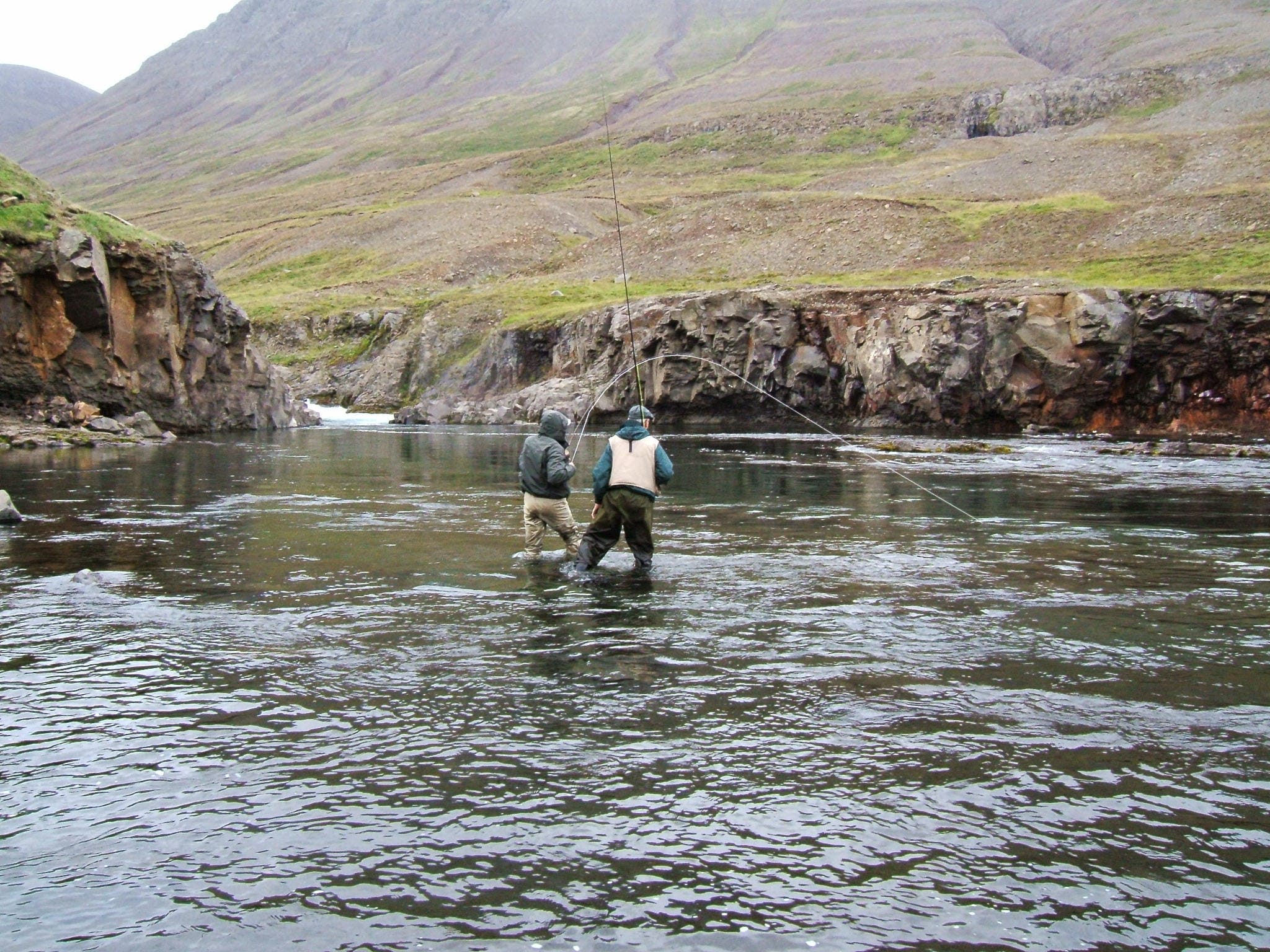 Not around very often we can offer 4 rods on Fnjóská 14 -20 July for six days fishing (£5,050 per rod). Winding its way through rocky canyons before emptying its cool water into the sea, the Fnjóská is a perfect salmon and sea run arctic char river. The 40 kms of fishing are split into two sections; the lower for salmon and the upper for sea run arctic char. This challenging river has runs of 7-8 lbs fish with occasional salmon up to 20 lbs. The river is stunningly beautiful as it powers its way down its course, and the strong current can produce some exceptional battles. This eight rod river is perfect for a small party looking for a challenge and the prospect of a big fish. Cost is Including full board and lodging, guiding and transfers from Akureyri.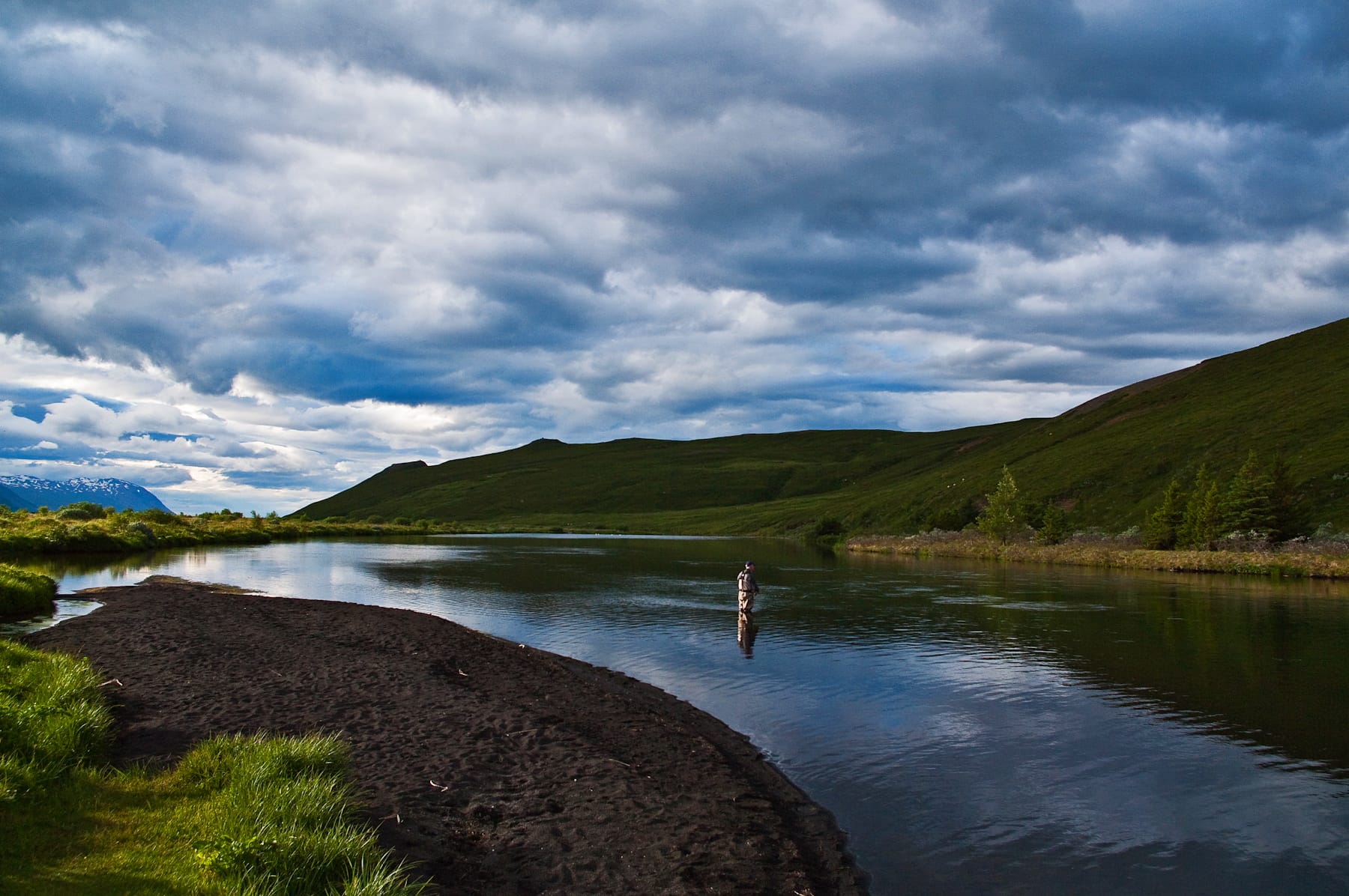 There are four rods remaining on the Nes beats of Laxá I Adaldal in 26 – 30 August (£3,150 for four days fishing). Nes had an excellent season last year and caught over 350 fish with the largest being 35lbs. There were a high proportion over 20 lbs, making it one of the few rivers in Iceland to produce large fish. In conjunction with the excellent lodging, top quality guiding and extraordinary food it adds a different dimension to our Icelandic portfolio.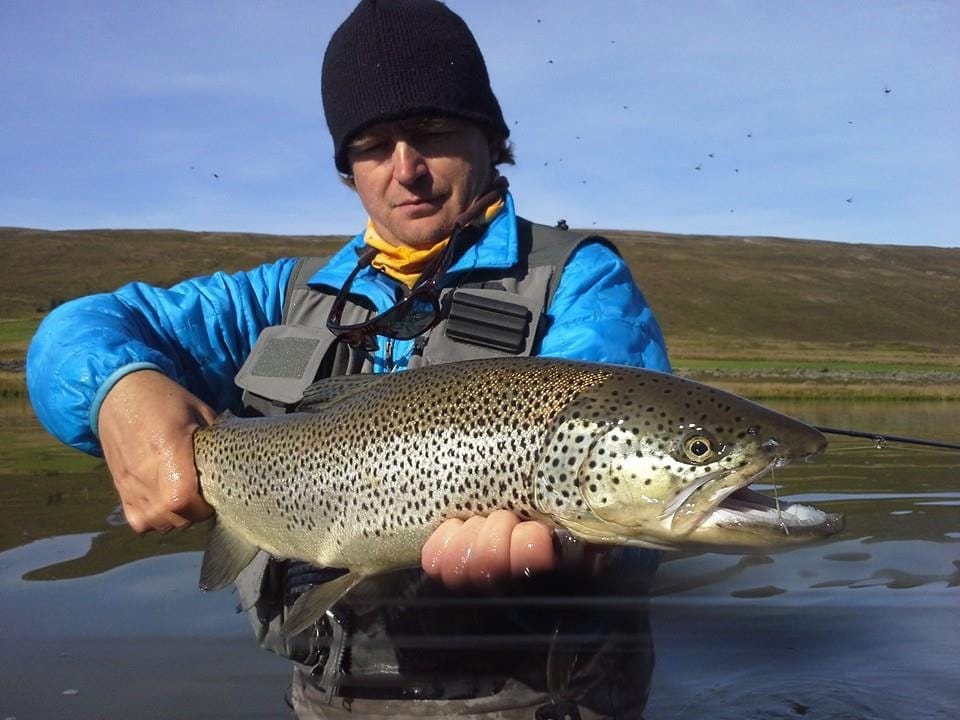 Lastly, those looking for some epic trout fishing this summer should consider joining Alex and Charles Jardine's hosted trip to Laxardal 9 – 12 and 12 – 15 July for the phenomenal trout fishing there. We a few rods remaining during the prime week of dry fly fishing in the season if you would like to join them with three and six day options are available (£1,780 – 3 days, £3,560 – 6 days).
If you would like any further information on any of the above rivers please contact Peter McLeod and Alex Jardine or call our office on +44(0)1980 847389.