We have just been advised that a prime slot in 2 – 5 August 2019 has just become available on the Haukadalsa which would be ideal for an intact party of 5 rods. If you have not planned a summer salmon trip for this season or are looking to experience Iceland for the first time this space will offer great hitch fishing opportunities, perfect for those that like visual salmon fishing; learn more about fishing the hitch here.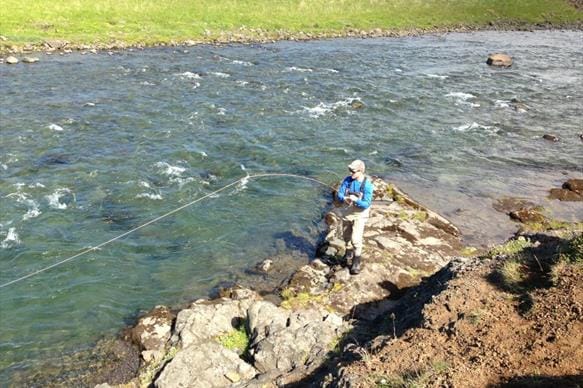 Haukadalsá is a short west coast river limited to just 4 or 5 rods. There are 40 named salmon pools accessed by the lodge, most of which have long runs and are perfect for fishing with fly. The river is intimate and best fished with a single handed rod and floating line. The average salmon is around 6 lbs with larger fish entering the river early in the season (late June).
The charming lodge is set on the riverbank directly overlooking beat 5 with breath-taking views over the hills on one side and over the sea on the other. Each rod has a private double room with    en-suite facilities.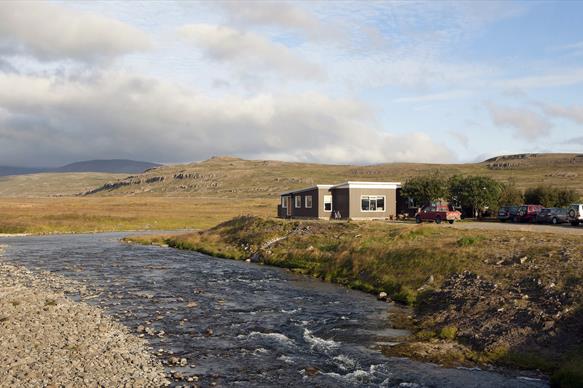 As this is a last minute cancellation if the slot is taken as an intact 5 rod group it will be £24,250 (£4,850 per rod) which represents a massive saving as the normal cost for the 5 rods would be £32,780 (6,560 per rod).
Alternatively single rods would be £7,070 based on single room full board accommodation, shared guide and transfers.
Rod sharing is available and prices include shared guide, full board, round trip transport from Reykjavik.
If you would like more information please do not hesitate to contact Peter McLeod  or Alex Jardine or call our office on +44(0)1980 847389.