The salmon and trout fishing in Iceland is continuing in fine form. Regular rains are keeping water levels good, but cold conditions have slowed some fishing down. Fresh runs of fish are continuing and we are expecting them to get bigger in numbers towards the end of the week as the tides get bigger.
The Langa has had a great opening, great water conditions have made fishing accessible in all pools. There are plenty of fish in the system with around a 1,000 salmon known to have passed the salmon counter. Just over 250 fish have been landed and the largest has been a bright silver fish of 87 cm.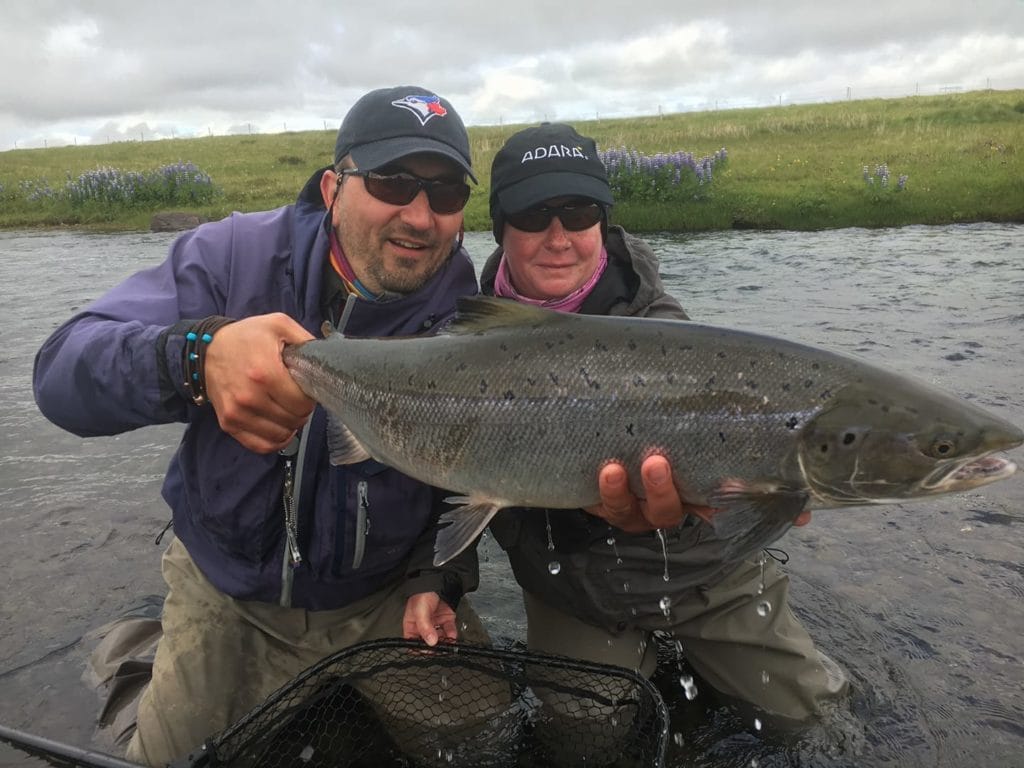 Haukadalsa, in the north west, has had a slower start than other west coast river, although it is typically a later river anyway. The first group of four rods landed 20 salmon in three days, the majority taken on small hitch flies on the surface.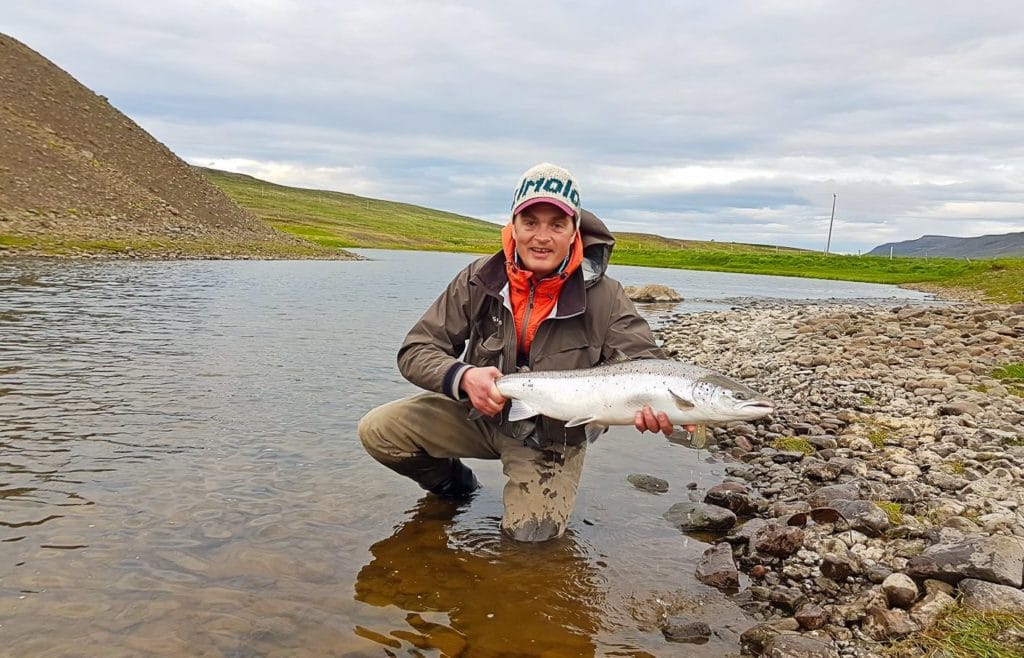 Laxa I Dolum has once again had a great opening with 25 multi-sea wintered salmon landed to four rods in 2 ½ days. Many more fish have been lost as these bigger fresh fish use the currents and rocks to their benefit. The best fly has been the Haugur Hitch with a bright orange head, a great fly throughout the Icelandic summer.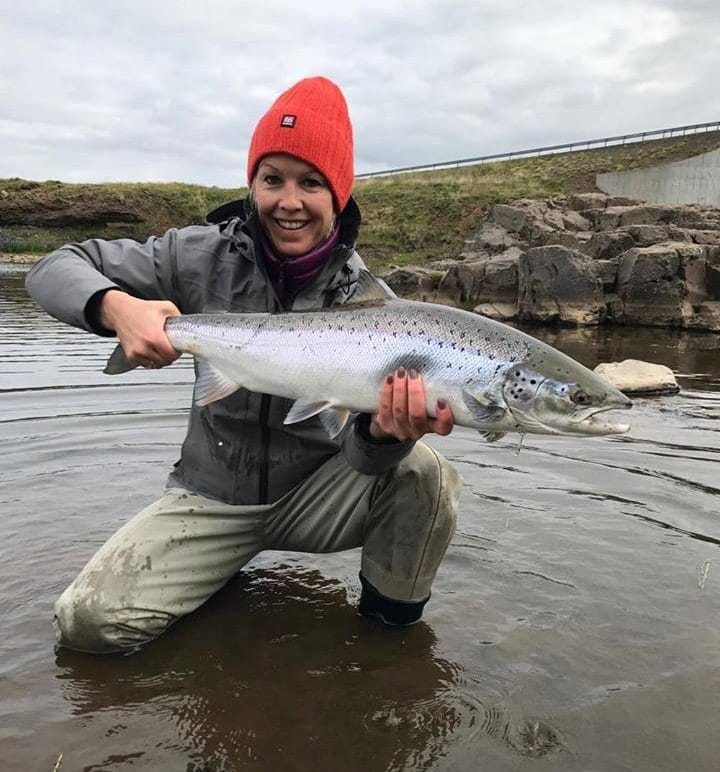 A brief report from Laxa I Kjos that the fish are still running well, with MSW salmon still appearing in the lower pools, a fresh shoal of 5 – 7 kg fish were seen entering the river yesterday. It has also been reported that the first of the large sea trout have been seen moving into the river, these offer great fishing through the latter half of July and August.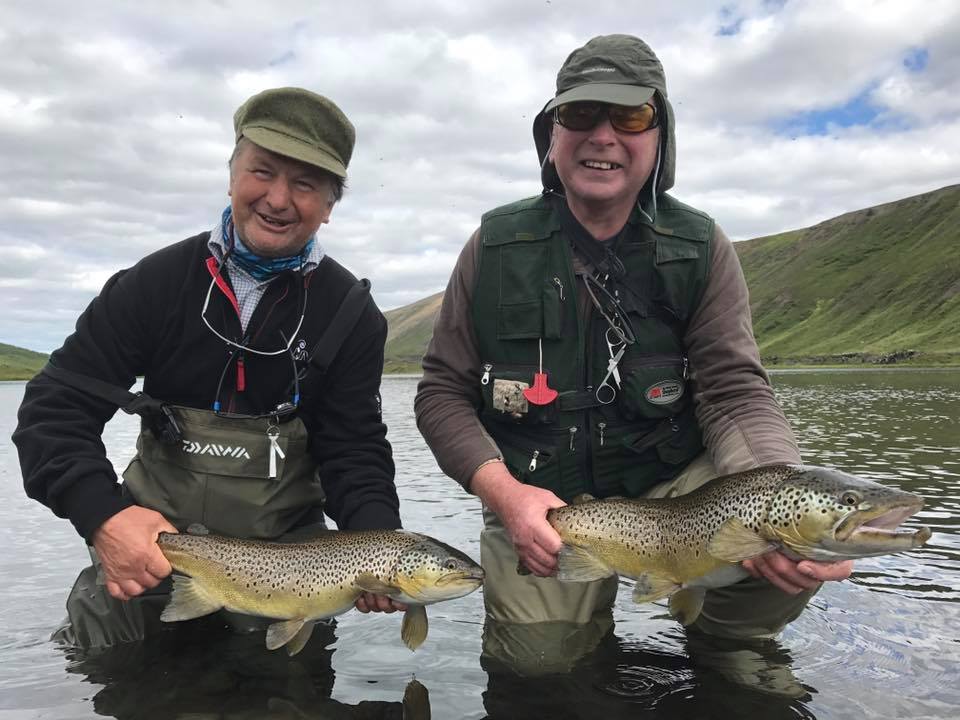 The trout fishing on Laxardal and Myvatnssveit experienced some wonderful dry fly fishing last week in good conditions, with a good number of fish in excess of 65 cm were landed. Over the weekend cooler conditions moved in and made dry fly fishing tough, but the sun reappeared yesterday to the delight of the anglers and the fish started rising again.
Are you heading to Iceland this year? Watch our short video with Alex Jardine on his set up for fishing the hitch in Iceland below:
For more details on fishing in Iceland please do not hesitate to contact Peter McLeod or Alex Jardine or call our office on +44(0)1980 847389.