When first viewed from the road the Laxá I Ásum has a humble aspect, the 14 km of private fishing from Laxávatn to where it joins the Vatnsdalsá are some of the most productive in the country. The current is placid flowing though fertile pastures except higher up where the river is squeezed through hard rock bands. The water colour has a slight tinge to it hiding the salmon well and instilling a false sense of security. This could be why the fish on Laxá Í Ásum are so incredibly aggressive and will readily take hitched tubes and micro flies.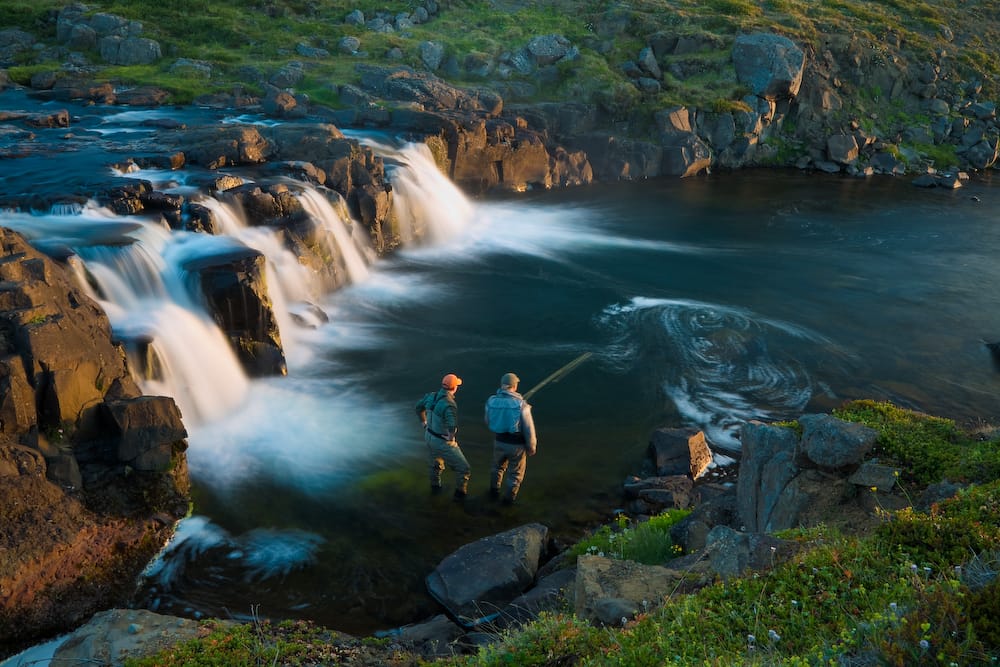 The river is a fly fisherman's paradise, and most of the 50 named pools are short and don't take long to fish. The average catch since 1974 is 1028 salmon per year, equating to over five fish per day per rod over the 90 day season, which is just staggering. The river was limited to just two rods but this has been extended for this season to four rods and space can be difficult throughout the season.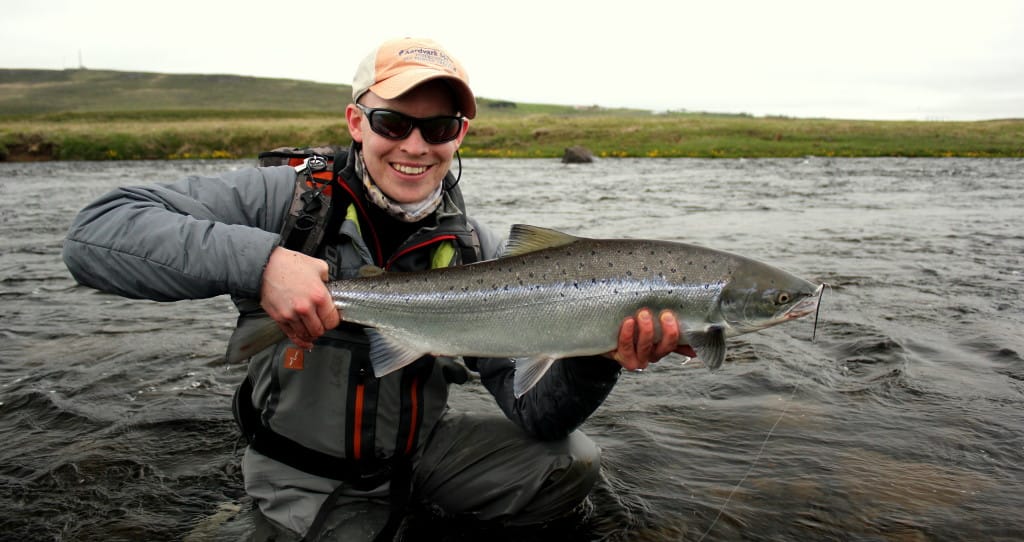 The lodge is currently being renovated and is set to be completed by mid-May, in good time for the first fisherman at the end of June. The updated lodge will feature six ensuite bedrooms, a new staff house along with improved communal areas and wader drying room.
2017 season availability:
29 July – 2 August (4 rods/4 days): £14,750 per rod (the 7 year catch average for this space is 8.5 salmon per rod per day)
10 – 13 August (4 rods/3 days): £7,090 per rod (the 7 year catch average for this space is 6.2 salmon per rod per day)
For more details contact about Laxá I Ásum and other salmon fishing in Iceland please contact Alex Jardine or call our office on +44(0)1980 847389.