We are still awaiting availability and costs for the majority of the rivers in Iceland as they finish their seasons, fix pricing for next year and go through the first right of refusal to those that travelled this year. As space and pricing trickles in, we wish to bring them to your attention and we have just had some interesting slots appear on Thverá, West Ranga, Vididalsá and Laxa I Kjos that should appeal. The Thverá slot has just become available and would be perfect for an intact party. The West Ranga slot is a very rare six day slot for someone in one of the prime weeks of the season: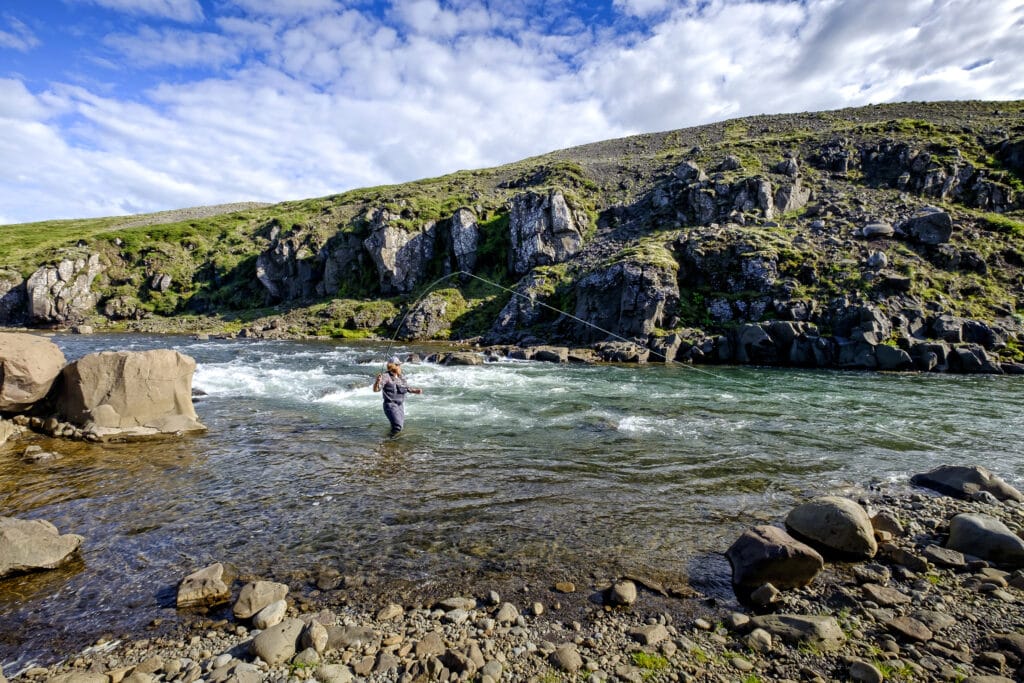 Thverá is one of the most prestigious salmon rivers in Iceland and has been frequented by British salmon anglers since the late 19th century. It is the lower part of the legendary Thverá-Kjarrá River and offers 107 diverse salmon pools over its 26km length. The consistent salmon fishing makes the Thverá one of the most sought-after rivers in Iceland. The historic lodge has eight twin bedded ensuite rooms for its anglers, and some the top gourmet food at any lodge in Iceland. This cost is based on seven rods and five guides excluding transfers from Reykjavik. It would be ideal for a group looking for an intact party on a famous Icelandic river.
2 – 5 August: 7 rods – £6,800 per rod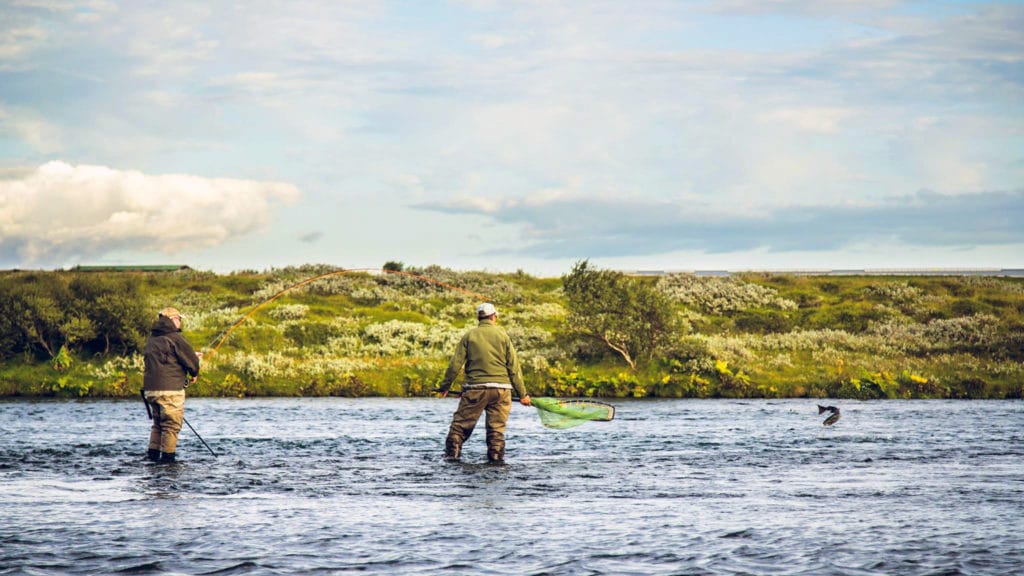 Located in the south of Iceland, West Rangá is one of the country's most famous salmon rivers. It often features near the top of the most prolific salmon rivers in Iceland each season. As well as numbers, the river also boasts a higher average size of fish than the rivers on the west coast. The river has an average width of 50 metres, featuring wide long pools and smooth glides. The river is best fished with double handed rods and larger flies than other rivers in Iceland, it is often useful to carry some sinking line options as well. The cost is based on six days fishing in one of the prime weeks of the season where rods do not come up often. Could also be sold as two three day slots.
24 – 30 July: 1 rod – £13,850 per rod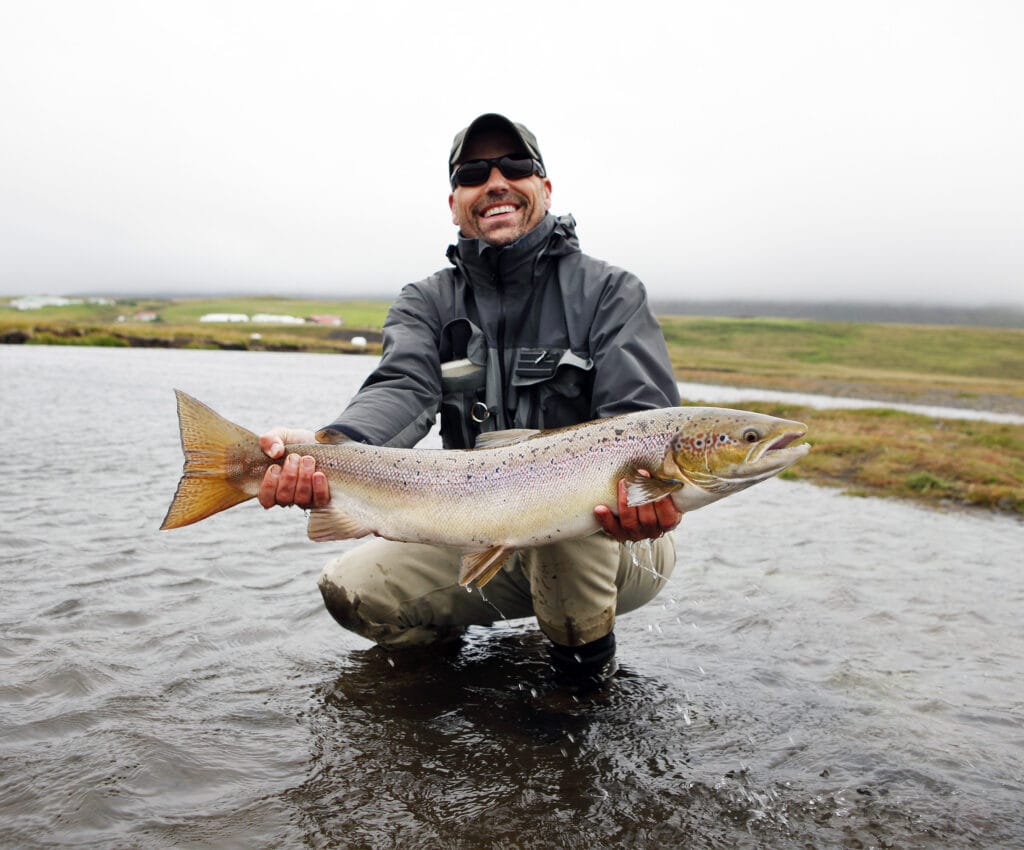 Vididalsá is located in the northwest of Iceland not far from the town of Blonduos and is approximately 2 ½ hours drive from Reykjavik. The river is 25 km of fishing from the mouth to the Kolufoss waterfall and offers over 100 named pools and a huge variety of fishing. Being on the north coast the river has a good percentage of multi sea wintered fish and can be fished with a small double hander or a single hander. The comfortable lodge has 14 ensuite rooms for its eight rods and private rooms can easily be organised for rod sharers. This cost is based on single rod, single room and shared guide excluding transfers from Reykjavik.
21 – 24 August: 8 rods – £5,450 per rod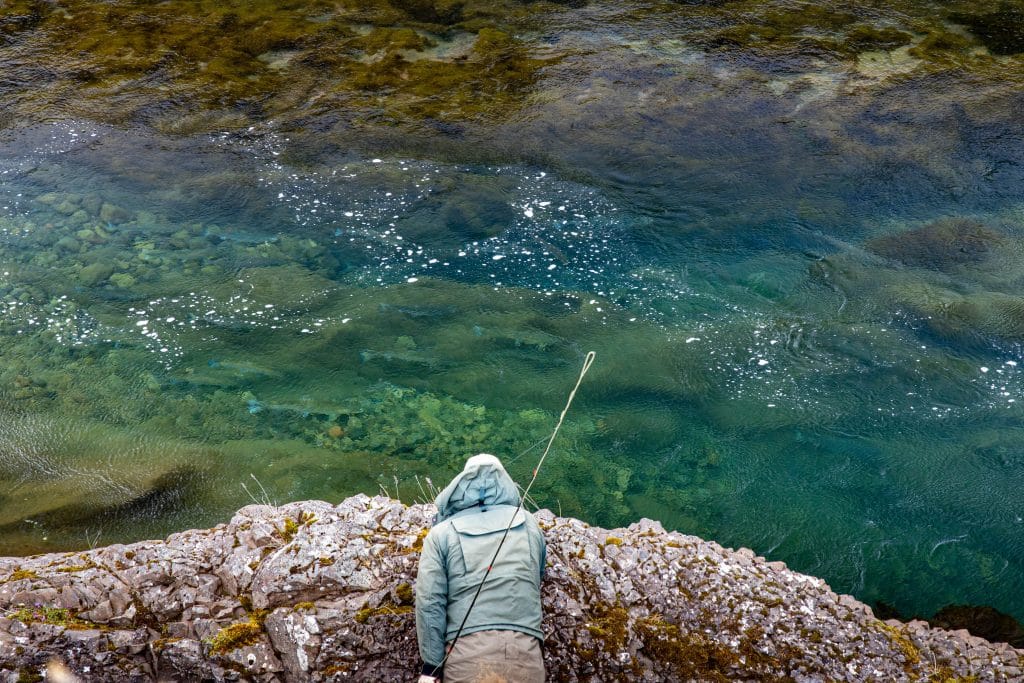 The river has one of the prettiest and most comfortable lodges in Iceland and sits overlooking the lower section of the river. The river itself is intimate and the fishing is more akin to trout fishing for salmon, a true hitchers' dream. Small rock pockets, canyons and open meadows are perfect for single handed fishing with tiny flies. The river also has some huge sea trout which run throughout August and add to the excitement, a small tributary called Bugda boasts good numbers of brown trout. Laxá I Kjos offers some very exciting sight fishing and hitch fishing opportunities for salmon.
8 – 11 August: 2 rods – £4,870 per person
For more details on fishing in Iceland please do not hesitate to contact Peter McLeod or Alex Jardine or call our office on +44(0)1980 847389.