There are still some fantastic prime time openings available in Iceland, water levels are good and we are already seeing strong runs of fish. Although we are now able to get to Iceland to fish, for many it has not been possible or practical so there are some last-minute spaces available in the coming weeks which we have broken down by lodge.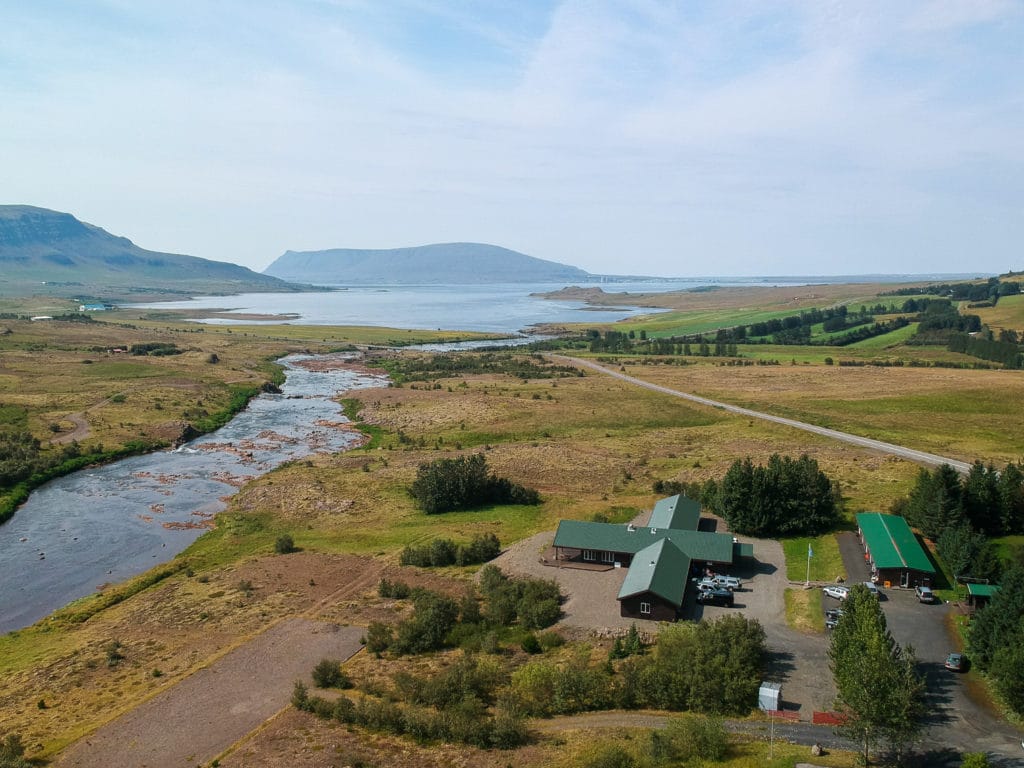 The river has one of the prettiest and most comfortable lodges in Iceland and sits overlooking the lower section of the river. The river itself is intimate and the fishing is more akin to trout fishing for salmon, a true hitchers' dream. Small rock pockets, canyons and open meadows are perfect for single handed fishing with tiny flies. The river also has some huge sea trout which run throughout August and add to the excitement, a small tributary called Bugda boasts good numbers of brown trout. Laxá I Kjos offers some very exciting sight fishing and hitch fishing opportunities for salmon.
2020 Available Dates:
22 – 25 August, 3 rods £2,760 per rod
25 – 28 August, 3 rods, £2,760 per rod
Late August and early September sea trout salmon combination openings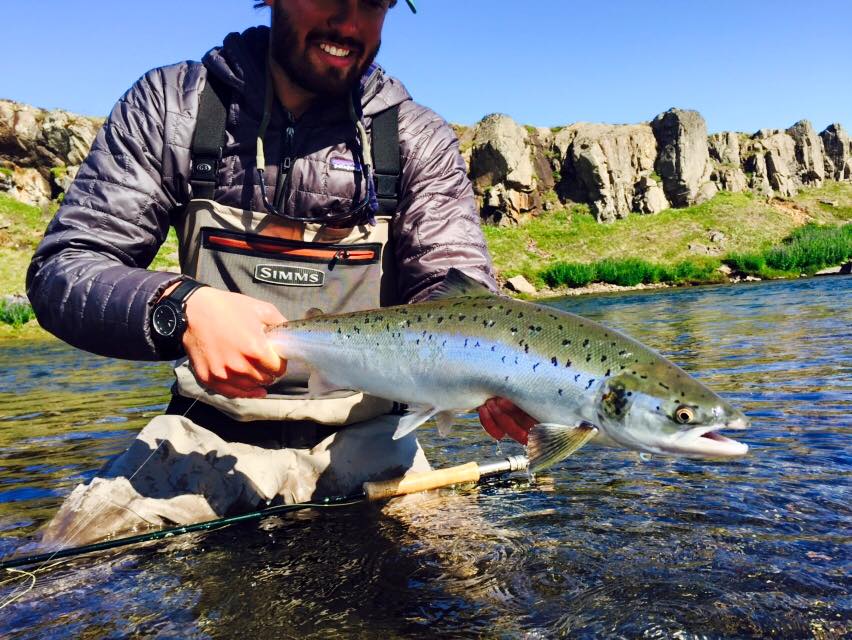 Langa, West Coast
Langa is a river that can be fished with relative ease with good access to the pools and is fished well with single handed rods, small double handed rods can also be used. It is much less susceptible to poor rainfall, unlike some of the other Icelandic salmon rivers, as it is lake fed. It has been extremely consistent even during very poor years and is the nearest you will get to a "Safe Bet". The runs are predominantly grilse and larger fish are seen occasionally through the season. The lodge is approximately 1 hour 20 minutes from Reykjavik and caters for 12 anglers.
2020 Available Dates:
17 – 20 August, 12 rods £2,860
Transfers included, prices based on shared guide.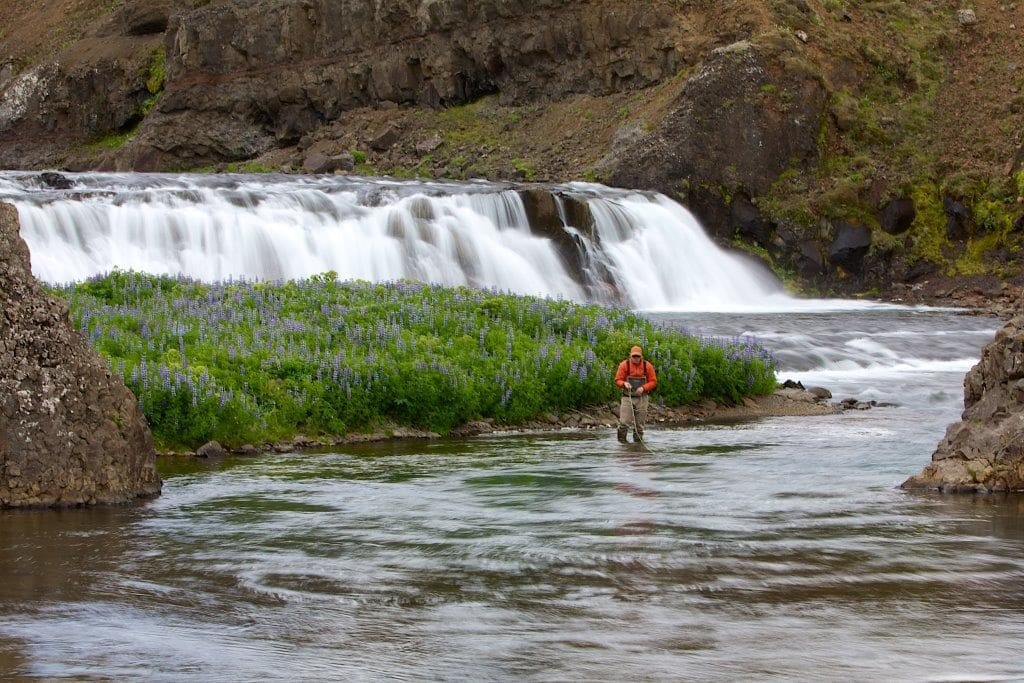 The Grímsá is one of Iceland's most beautiful fly fishing rivers and is one of a few in Iceland that has tradition stamped all over it. It was frequented by British lords and generals as early as the late nineteenth century and whilst, as with most of Iceland's rivers today, it is primarily a grilse river, during those early days the Grímsá was famous for its monsters. The medium sized river is easily fished with single handed rods, although given that Iceland is often windy, a small double handed rod should be available as well. The river is fly only water with a voluntary and widely practised catch and release system. The expected catch is between 1,100-1,500 salmon to just eight rods each season. Due to the cascading waterfalls and large pools the grilse tend to be slightly larger and more powerful than in neighbouring rivers. The Grímsá also has a substantial run of sea trout that can be caught both early and late in the season.
2020 Available Dates:
Availability on request.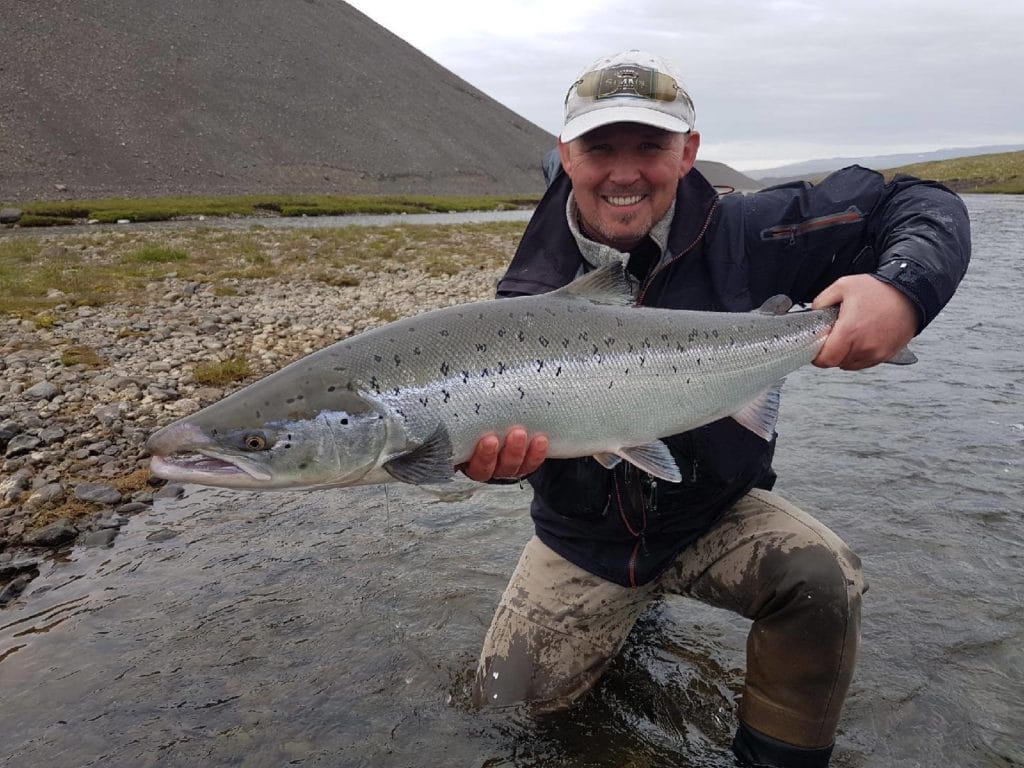 The Midfjardara offers amazing sight fishing opportunities in gin clear water. The river is perfect for those that like to use single or small double-handed rods with floating line and small flies or hitch-tubes. The main run of the river is predominantly made up of grilse but in the early season the majority of fish tend to be multi-sea-winter fish in the 10 to 18 lb range. Maximum 10 rods per week, each enjoying single, en-suite rooms as standard in the newly renovated and comfortable lodge but early season weeks can be limited to 6 and 8 rods. September is often a good time to catch salmon, but the weather can be really unpredictable at that time of year.
2020 Available Dates:
11 – 14 August, 3 rods – £4,950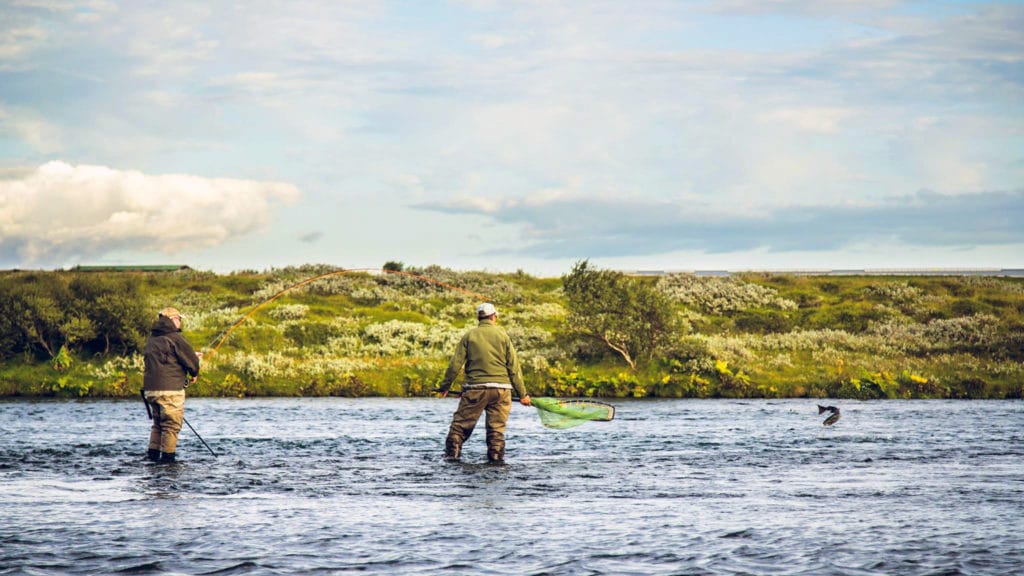 Located in the south of Iceland, West Rangá is one of the country's most famous salmon rivers along with its neighbour the East Rangá. Both rivers often feature near the top of the most prolific salmon rivers in Iceland each season, as well as numbers the river also boasts a higher average size of fish than the rivers on the west coast. The river has an average width of 50 metres, featuring wide long pools and smooth glides. The bottom is mainly made up of black volcanic sand making wading relatively safe and easy. The river is best fished with double handed rods and larger flies than other rivers in Iceland, it is often useful to carry some sinking line options as well. The West Rangá is an unusual salmon river in as much as there is very little in the way of natural spawning habitat and it therefore relies on a very successful smolt-releasing programme that began in 1989. The river sees consistent salmon runs throughout the season and fishes until the 20th October with good statistics right the way to the closing day.
2020 Available Dates:
16 – 19 August, 4 rods £3,750
19 – 22 August, 4 rods £3,750
Transfers included, prices based on shared guide.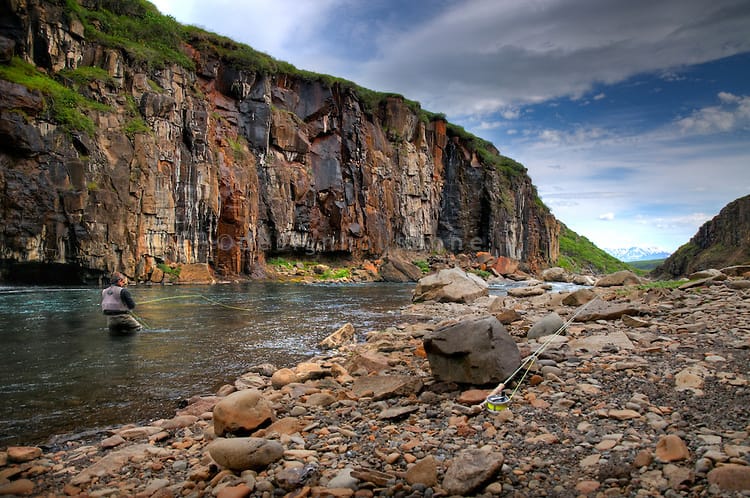 Hofsa, Northeast coast
Hofsá is one of the "big" northeast rivers and one of the two major Vopnafjordur rivers and it is situated about 600 kilometres from Reykjavik. Hofsá has a long canyon on the top beats, a dramatic impassable falls and a string of challenging pools as the river thunders down the canyon. But once the canyon ends, the river turns into an almost endless string of long slow flowing pools, each one seeming more enticing and inviting than the last one. The lodge is on the banks of the river and is built in a classic Icelandic fishing lodge style. The architecture appears functional, but inside you will discover comfortable lounges, a dining room with a spectacular panoramic view of the valley, en-suite rooms and a heated wader room.
2020 Available Dates:
Season now Sold Out.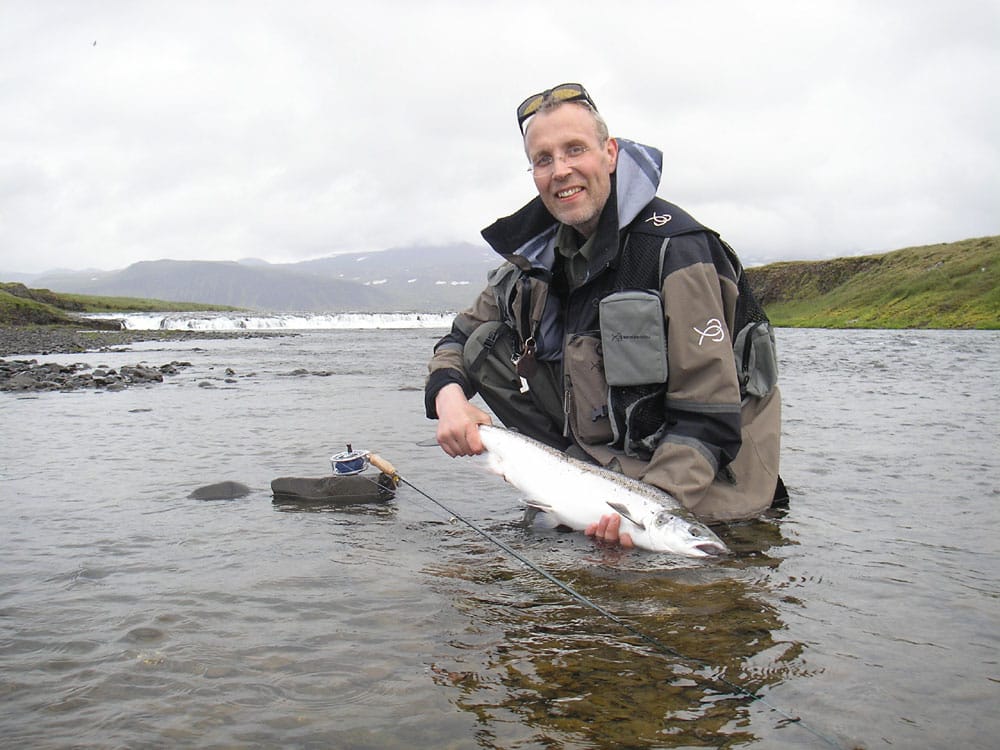 A small and exclusive salmon river located on the Snaefellsnes peninsula in the west of Iceland. It is a short river fed by two mountain lakes and several smaller springs which combine to create 12 km of prime salmon holding water, as well as char and sea trout in the lower reaches. There are 27 named pools producing an annual average catch of 400+ salmon to just four rods. All of the pools are easily accessible with four wheel drive vehicles being able to get within 5 minutes walk of each fishing spot. The salmon average 5-6 lbs but each season good numbers of fish over 12 lbs are landed. Most of the fishing is done with light weight set ups and floating lines throughout the season. The comfortable lodge sits looking over the middle reaches of the river, it is a modern building offering single rooms as standard and all the modern comforts one needs.
2020 available dates:
10-12 August, 4 rods – £2,500
12-14 August , 4 rods – £2,500
For more details on fishing in Iceland please do not hesitate to contact Peter McLeod or Charlotte Chilcott or call our office on +44(0)1980 847389.