With the salmon season only three months away and what is looking like a heavy snow year we are getting very excited for the season ahead. Although all the salmon fishing has been heavily booked up in Iceland this year, the Laxa I Kjos has been especially busy, mostly with rebookings from those who have travelled previously , but also those wishing to fish this technical single handed river. Laxa I Kjos is known as "The Iceland Salmon Fishing University" as it is a river that makes you really think to winkle fish out of unusual spots. Different skill sets are required for different sections and I have always thought it is more akin to trout fishing for salmon.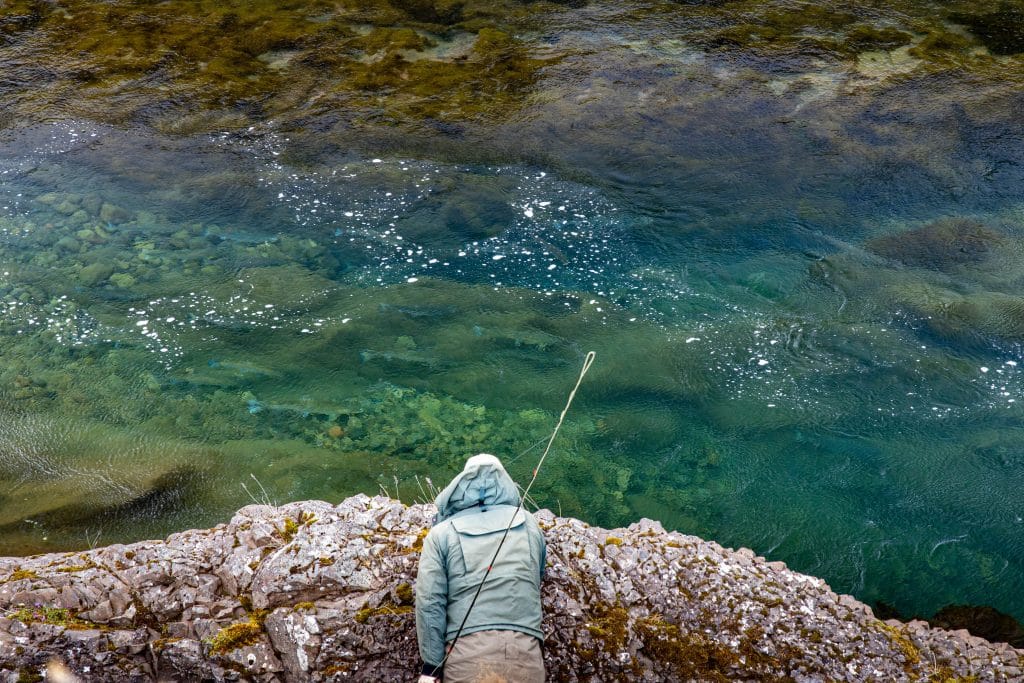 The Rivers pools have incredible diversity from the canyon section at the top of the river to the open meadows harbouring large sea trout to the tiered rock pools that descend from the lodge down to the sea. Throw in the Bugda, a small tributary, and you have an extremely exciting fishery where under the tutelage of the excellent guides you will emerge not only a better salmon fisherman, but a better river fisherman. The river also has the added facet of very large double figure sea trout that in the right conditions can be targeted on nymphs and dry flies in the meadows section. Some chose to go to Laxa I Kjos for this alone. Combine this with a lovely lodge, fantastic food and all only 45 minutes outside Reykjavik what more could you ask for?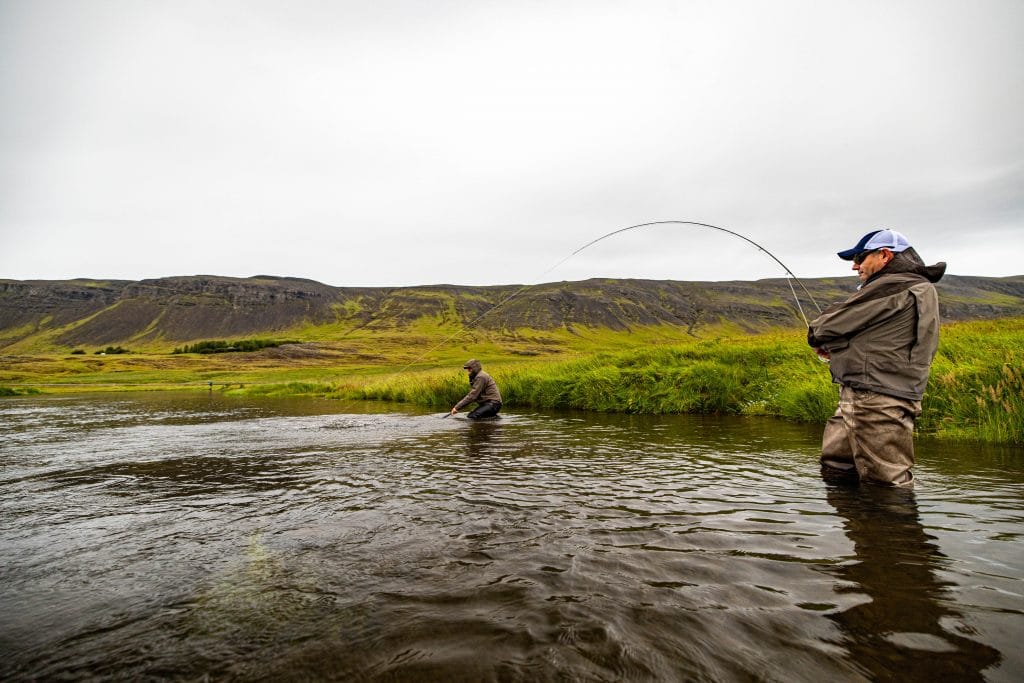 We have only rod left for the coming season:
8 – 11 August: 1 rod – £4,260 per rod including transfers from Reykjavik.  
If you would like to experience this wonderful fishery this season then this is you last chance, For more details on fishing in Iceland please do not hesitate to contact Peter McLeod or Alex Jardine or call our office on +44(0)1980 847389.