The Midfjardara is a name that every salmon fisherman who has spent time in Iceland is aware of. Not only is it one of the most stunning rivers on the west coast with picture postcard pools, riffles and canyons, but it also has the perfect blend of numbers of fish and size. It is held in reverence and setting foot on its hallowed banks is a challenge as so many of its fishermen return every year. For many years it has bee the proverbial "deadman's shoes" and with good reason.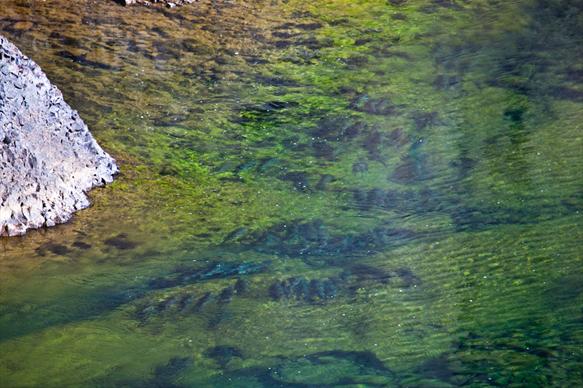 The Midfjardara is a medium sized gin clear river, offering world class and classic Icelandic salmon fishing. It is a true Icelandic gem that keeps producing the goods even in low water years. It is perfect for those who like to use single or small double-handed rods with floating line and small flies or hitch tubes. The river system is 115 km and offers fishing on four rivers, the Midfjardara, the Austurá, the Vesturá and the small Núpsá. It has over 200 named pools and with only six to ten rods that rotate over five beats it is hard not to feel that you have this cracking river to yourself.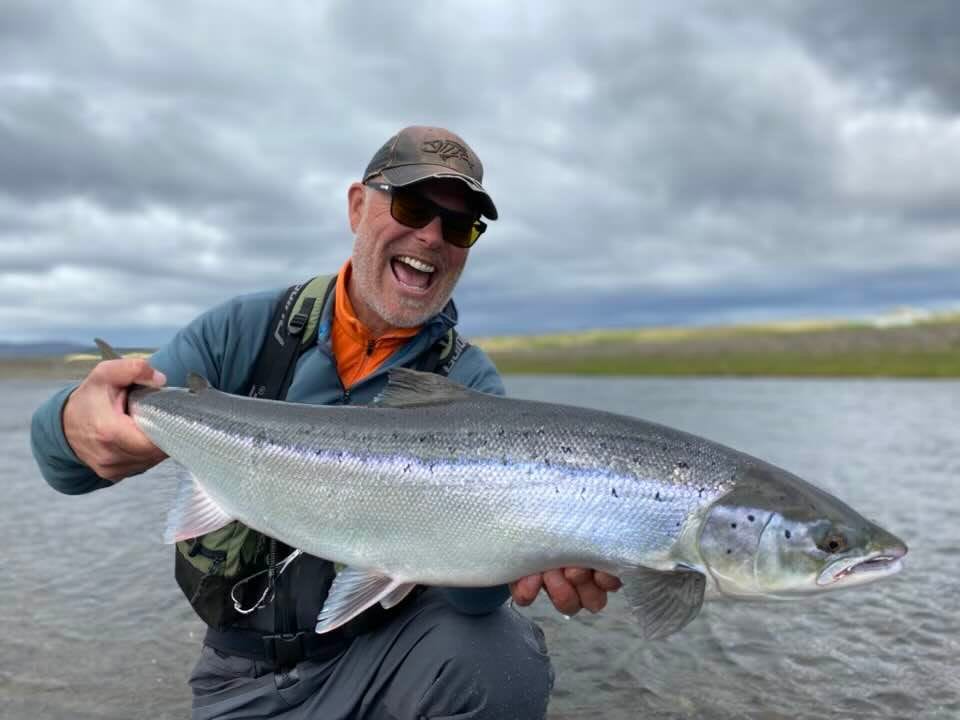 The season on the Midfjardara starts in mid-June and ends in late September. At the beginning of the season there are small runs of multi-sea wintered salmon making the early weeks really interesting to fish. Mid-July to late August is prime time and is when the biggest numbers of fish are running the river.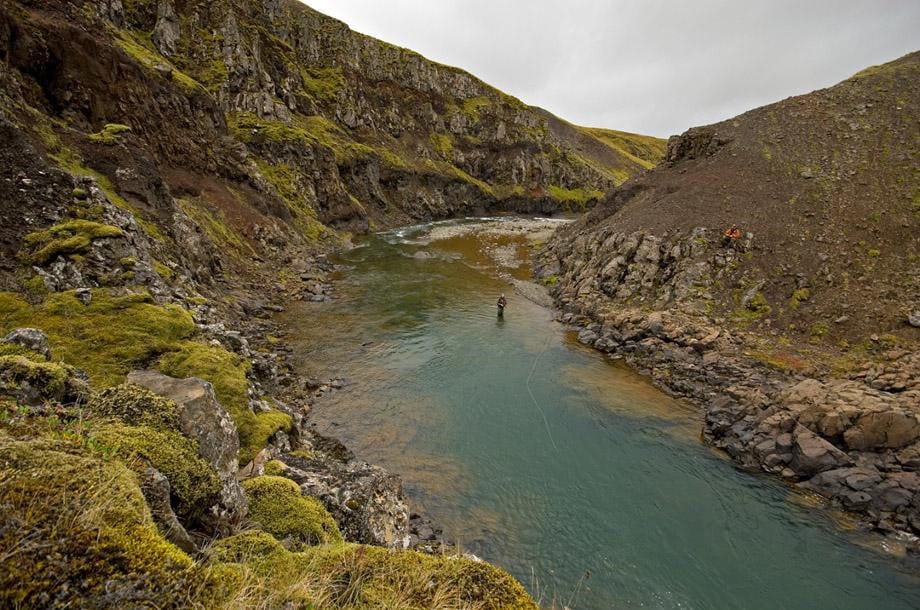 The lodge is located on the lower reaches of the Midfjardara, was recently refurbished and offers single, en-suite rooms as standard for full rods or shared if taking the fishing on a rod-share basis. There is a large dining room adjoining a comfortable sitting area, bar, wader room and outside Jacuzzi for those wanting to relax after a day on the river. The lodge plays host to some of the best chefs in Iceland, ensuring that the food compliments the fantastic fishing.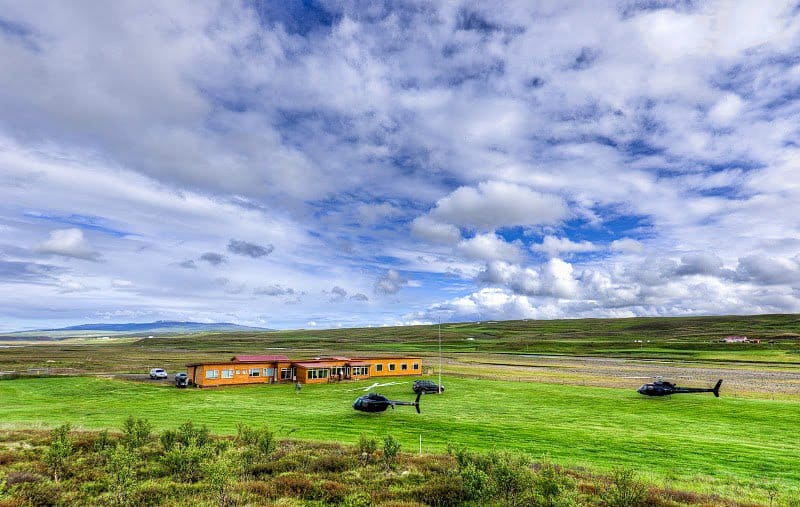 We have a very rare opening for two rods in 5 – 8 August this coming season at the reduced cost of £7,220 per rod due to the exchange rate. 5 – 8 August in 2022 produced 99 fish with largest being 22lb. This is your chance to hitch your fly on the Midfjardara's fabled water and should not be missed.
For more details on this rare opportunity please contact Peter McLeod or Alex Jardine or call our office on +44(0)1980 847389.