The clear skies and dry weather have continued over the last week in Iceland prolonging very low water and tricky salmon fishing conditions. Things are looking up as the west coast saw its first cloud cover and raindrops yesterday morning. With the wind changing and rain forecast for the latter half of the week we are expecting the fishing to pick up in the next week to 10 days.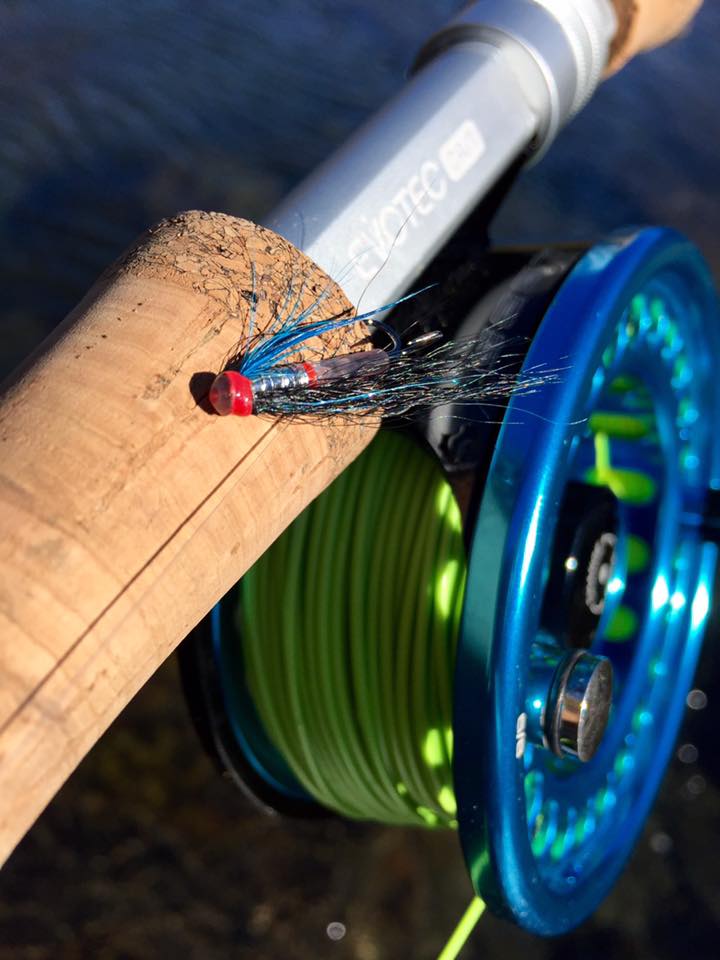 In these low and clear water conditions the salmon anglers have really had to scale down flies and leaders. This can result in a higher proportion of fish lost at first but it can stimulate the fish to take. Anglers willing to go down as small as size 18 and 20s on long 8 lbs leaders have seen the best results.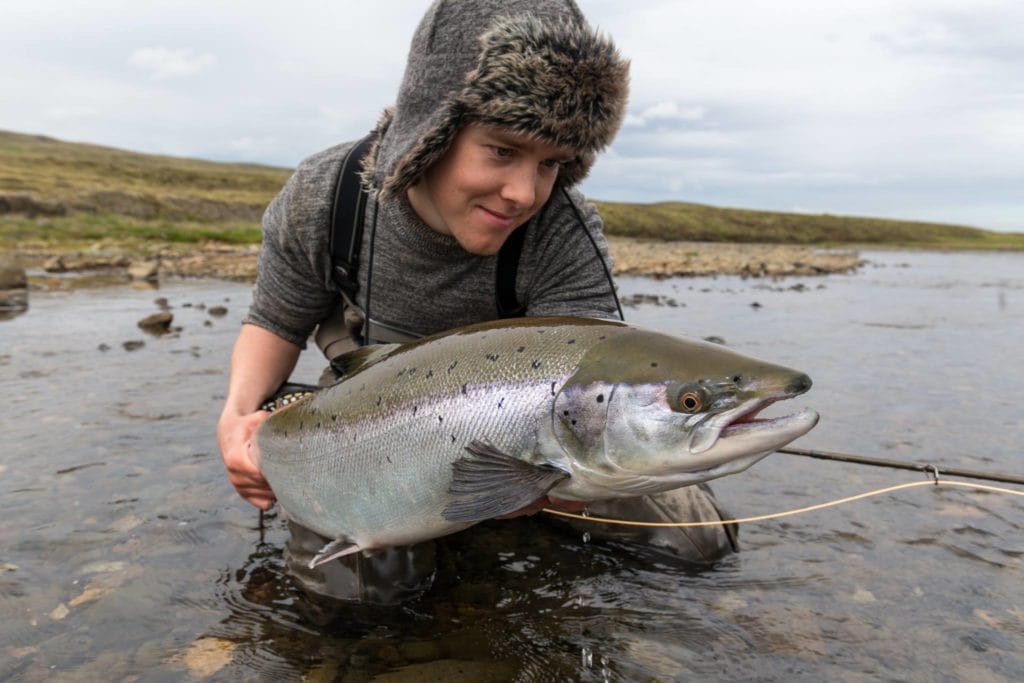 The Langá has been a consistent producer through the low water conditions. Whilst the fishing has been much slower than normal Langavatn, the lake at the top of Langá has provided a consistent source of water throughout the season. In the last three days 8 anglers landed 24 salmon. With the river showing plenty of fish throughout the system and rain forecast we are expecting good things from Langá in the coming days.
Laxa I Kjos have been focusing on the impressive sea trout runs in the meadows section of late. There are higher numbers of big sea trout than have been seen for several seasons, with a chance of landing fish over 10 lbs a genuine reality every session. As with many of the other west coast rivers, there are salmon throughout the system and the excitement is building with the imminent impact of rain. Yesterday morning, the first run of fresh salmon were seen entering the lower river.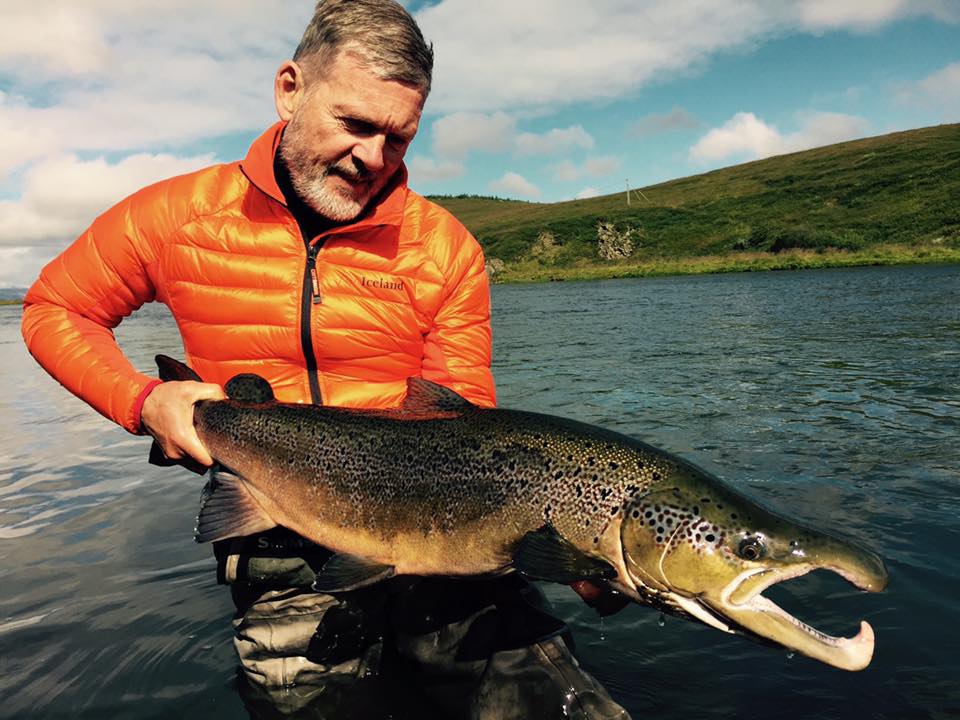 Laxa I Adaldal in the north of Iceland has been one of the standout rivers this summer. Salmon over 20 lbs are almost being landed every session, with many anglers landing their very first big salmon an joining the 20 lb-club.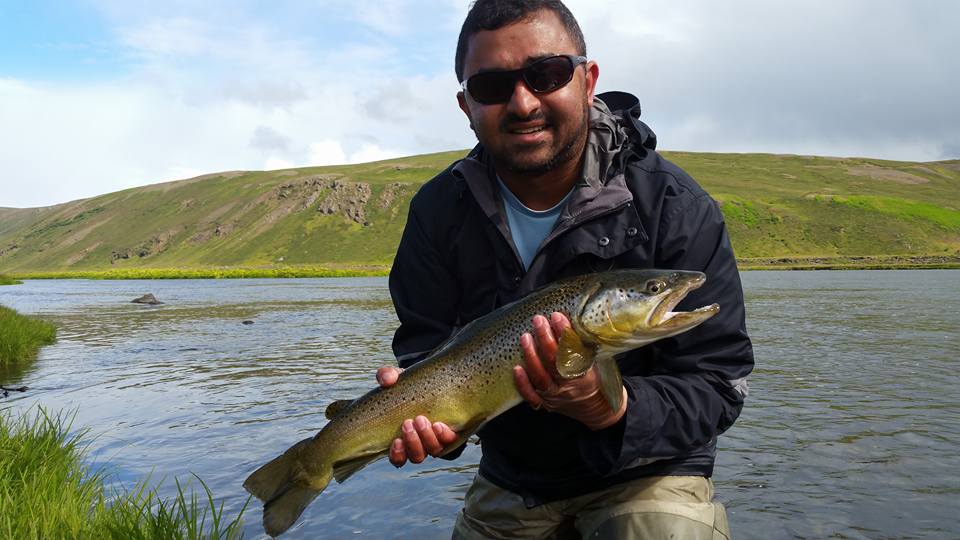 Further upstream on the trout sections, Laxardal and Myvatnssveit, the big wild brown trout are enjoying the drier warmer conditions and treating anglers to excellent dry fly fishing. When the wind picks up and the temperature drops, anglers are still finding fish on nymph and streamer techniques.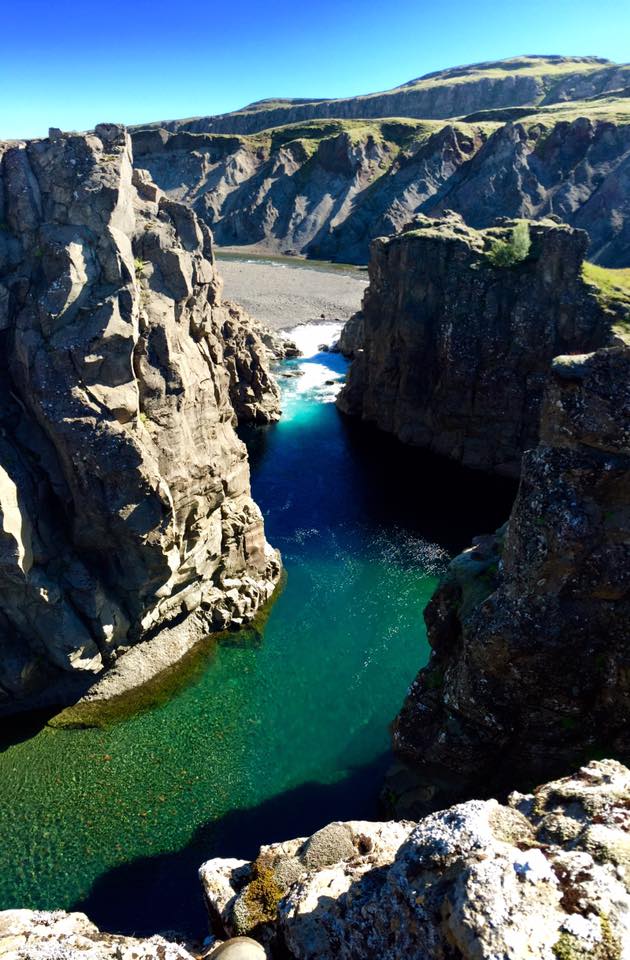 The Stora Laxá, in historical low water, is still producing salmon. Two rods fishing beats 1 and 2 hooked nine salmon , landing five and losing four yesterday. Even in the low conditions it is still possible to see the salmon making their way up the river.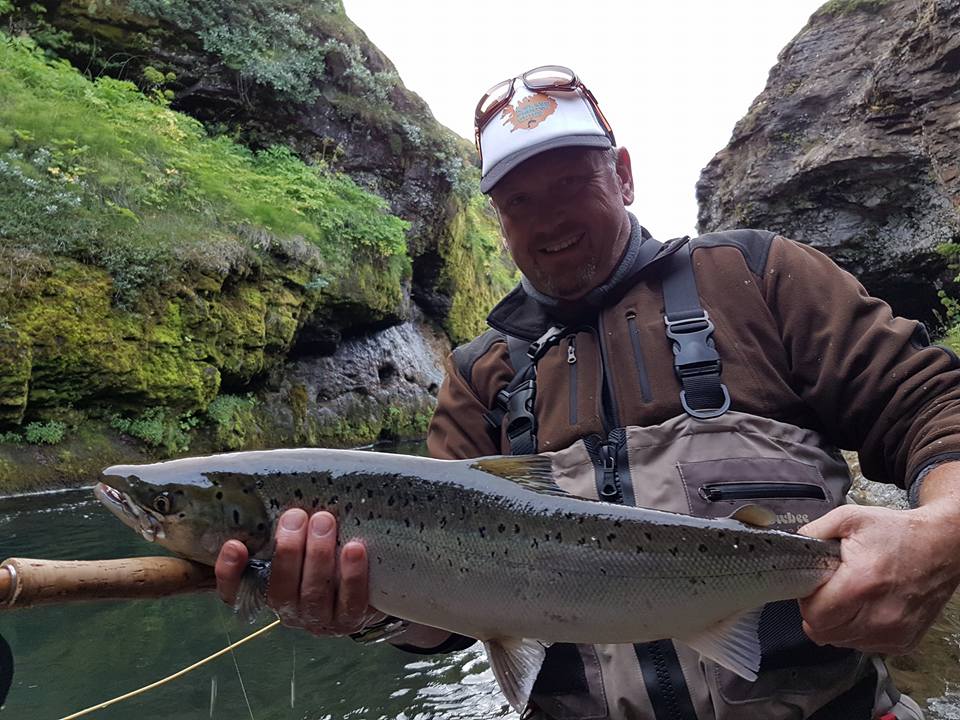 The Myrarkvisl has seen the great salmon fishing of late slow down, but one or two grilse are appearing in the lower sections. The upper section is providing anglers with some excellent trout fishing and Arctic char in the lake.
For more information on Iceland fishing please contact Peter McLeod or Alex Jardine or call our office on +44(0)1980 847389.