The first weeks of the Iceland season have seen fantastic catches of multi-sea wintered salmon throughout the country and the large brown trout of the north are already readily taking dry flies. The first runs of grilse are also beginning to be recorded, these early runs are usually a sign for a strong grilse year. Recent rains in the highlands, and more forecast, have topped rivers up keeping them in fine form for the coming weeks.
Salmon Fishing
Langá has started brilliantly and is already up to 139 salmon, with only 6 days of fishing in the books. There have been plenty of multi-sea wintered fish as well as the first good runs of small salmon. There have already been fish caught on the top mountain beat, which is unusual at this time of year.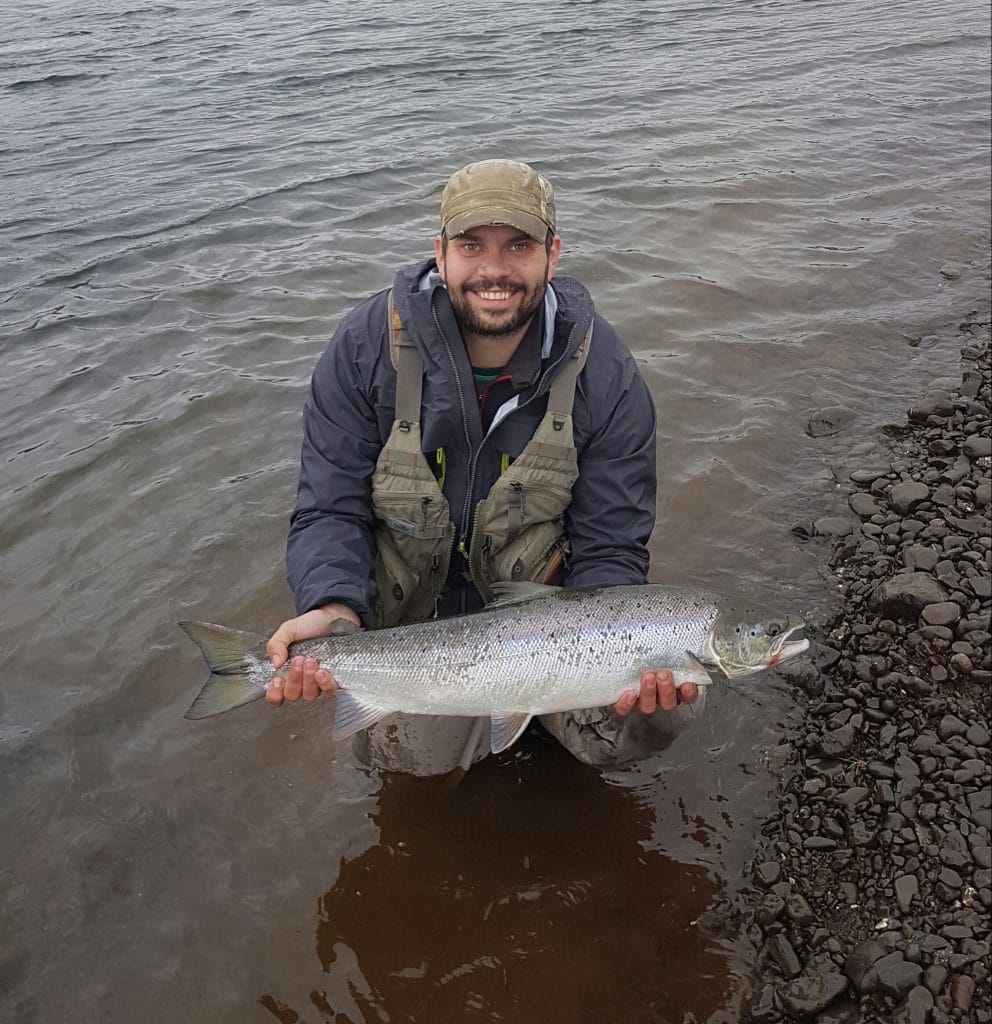 The first week on Laxa I Kjos has yielded 60 salmon for just six rods. Mostly bigger fish, with six measuring over 90 cm. Like Langá the river has recorded the first runs of grilse on the lower beats on Monday morning. The river has good water levels and fish throughout.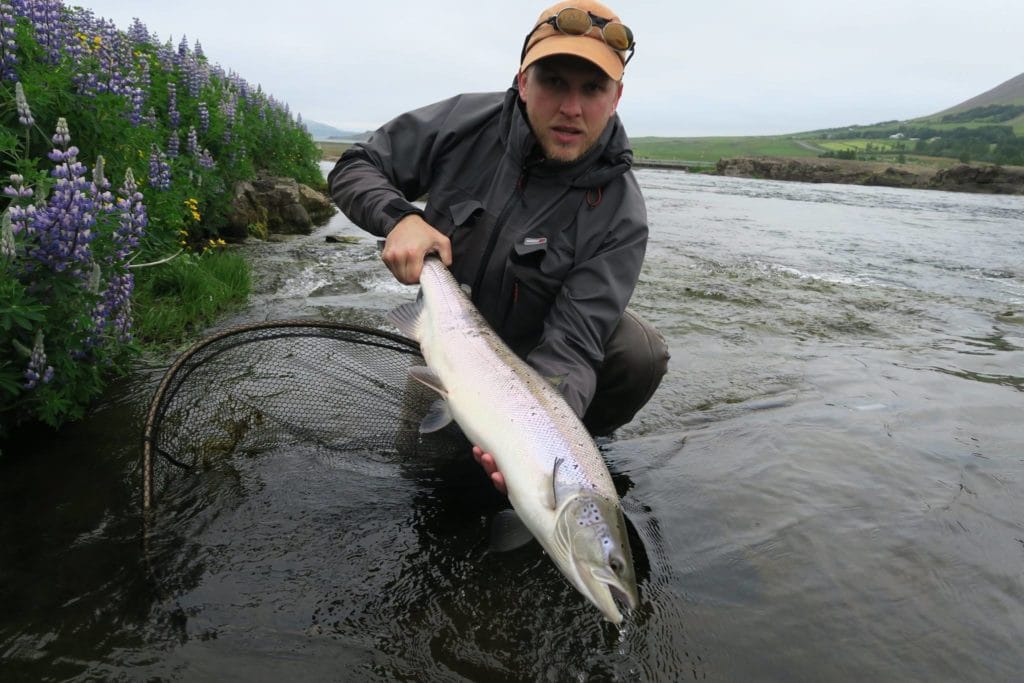 Opening week on the Miðfjarðará posted 163 fish to just six rods including a few early grilse. The fish are in very fine form and the three biggest landed so far have measured 99, 100 and 101 cm.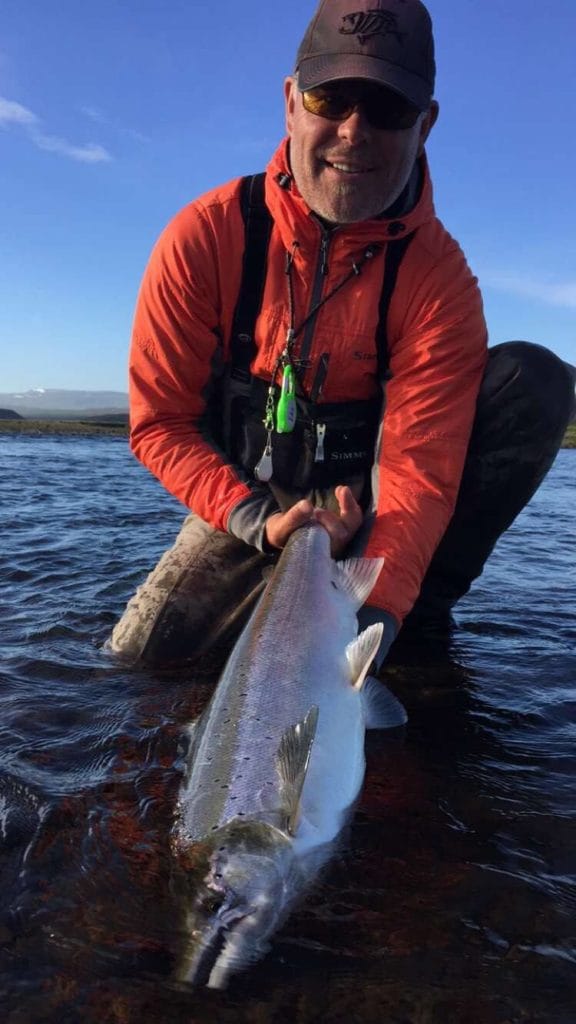 The Grímsá is also producing good numbers of salmon, the last three days the group of six anglers landed 31 fish, many of which were large multi-sea wintered fish.
Haukadalsá got off to a great start with 50 salmon already, which is on par with the average catch of the river for the past 10 years. There are salmon in all pools, and some really big ones that have taunt anglers, but remain uncaptured. Haukadalsá is usually known for late runs in the season, so with the catches so far and trusty runs in late July, the Haukadalsá should be truly great this Iceland summer.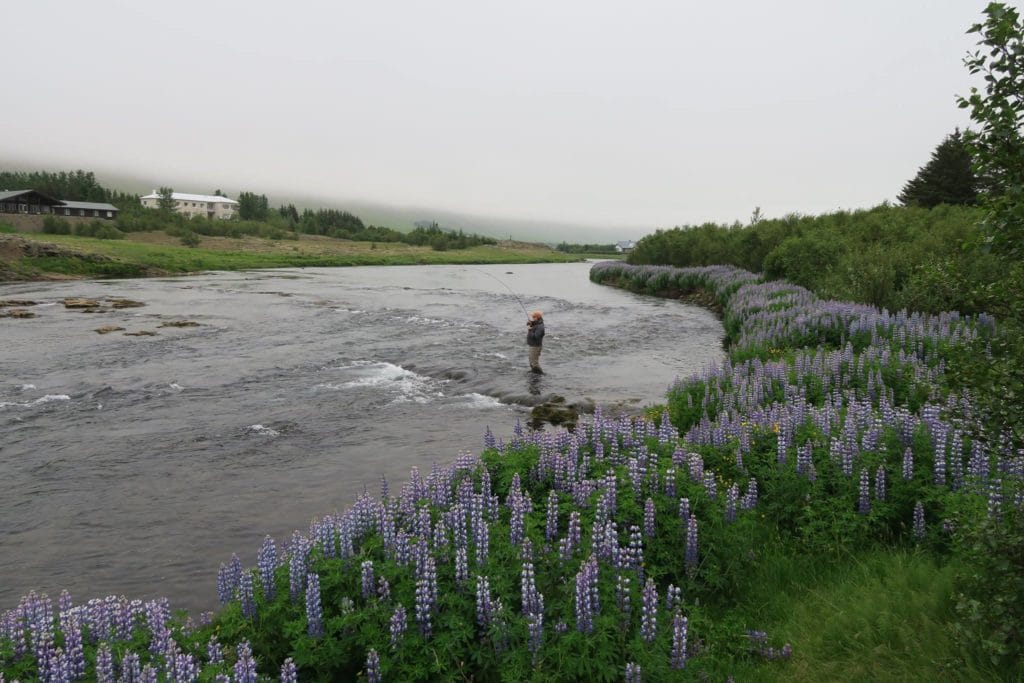 Hítará opened on the 18th June, the first group in the river had 36 salmon for 4 rods, and has since held its own with steady catches for every group. The Hitará is close to 100 salmon already and salmon have been caught in the upper parts of the river.
The first three days fishing on the West Rangá has recorded 255 salmon, many of which were between 90-97 cm long. There are still two opening this summer;
15 – 17 August, 1 rod: €3,380 per person
17 – 20 August, 3 rods: €5,070 per person
Straumfjarðará got off to a strong start with two anglers landing nine salmon on the opening day with the largest salmon being a 77 cm hen salmon caught on a Green Braham. There are still two prime openings;
16 – 19 July, 4 rods: £4,800 per person (group discounts on request)
23 – 26 July, 4 rods: £4,800 per person (group discounts on request)
Iceland Trout Fishing
Laxardal has been good so far, 160 brown trout have been landed with a few lost as ever. Most of the fish have been around 55-65 cm and the biggest one so far this season was a beautiful 74 cm fish. Most of the fish to this point have been caught on dry flies, and the river is as clear as ever.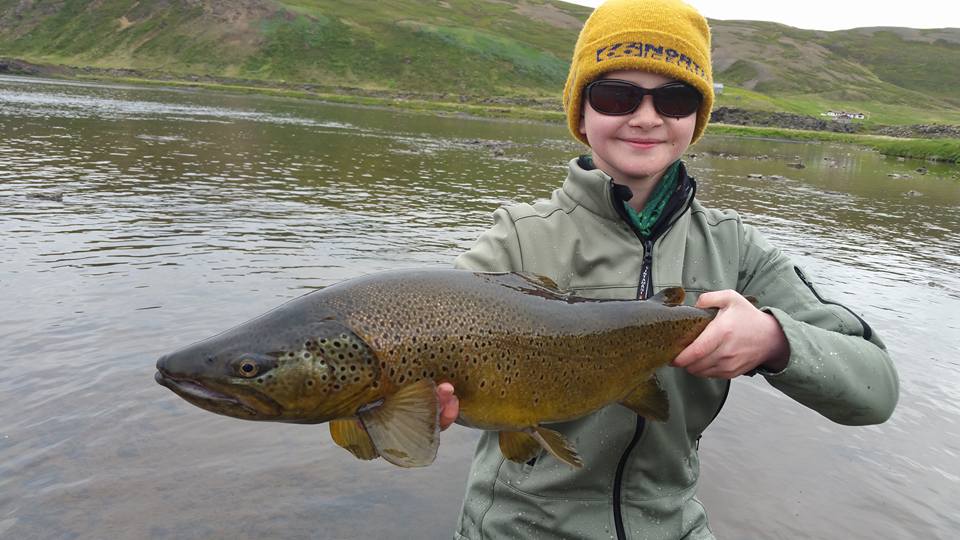 Mývatnssveit has been great so far, 1,500 trout have been caught, and they are getting some dry fly action as well. The fish are really fat this year, and some big ones have been caught so far, up to 69 cm. The river is running clear, but a bit of loose weed is starting to float down the river, which is full of hatching nymphs.
For more information on Iceland fishing please contact Peter McLeod or Alex Jardine or call our office on +44(0)1980 847389.