Iceland has experienced one of its longest winters in recent years but this does not seem to have deterred the fish with good reports coming in from all of the early opening rivers. Conditions are warming up this week but most of the salmon rivers continue to run high and slightly coloured with snow melt, this is a great sign for anglers fishing in the latter stages of the season with the chances of being hampered by low water greater reduced.
Salmon Fishing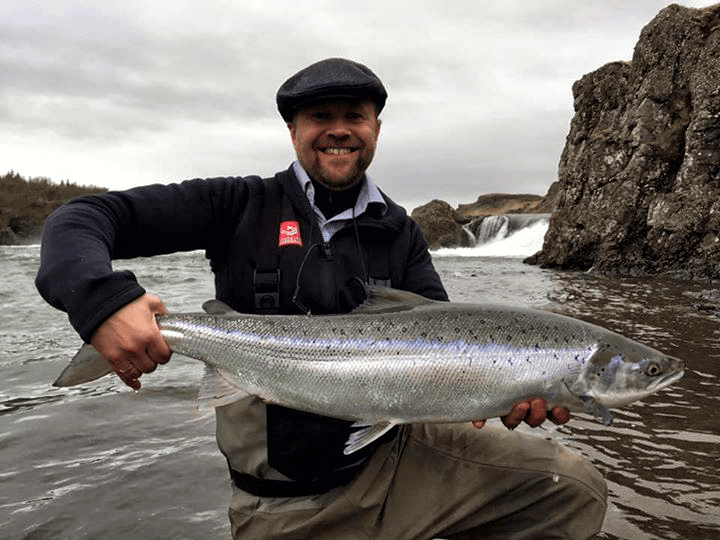 Nordurá and Blandá were the first to open there waters with the first two days producing 13 fish on Nordurá and 12 on Blandá. Therá and Kjarrá were next with 15 salmon landed over the opening days. The catch stats could have been much higher but due to the high water conditions most anglers also lost fish in the powerful spring flows.
Most of the salmon caught so far have been over 70 cm and in great condition, showing signs of a good winter at sea. In Iceland they like to think that when Nordurá and Blandá start positively then it is a sign of a good season, it is with confidence that we look forward to more reports throughout this season.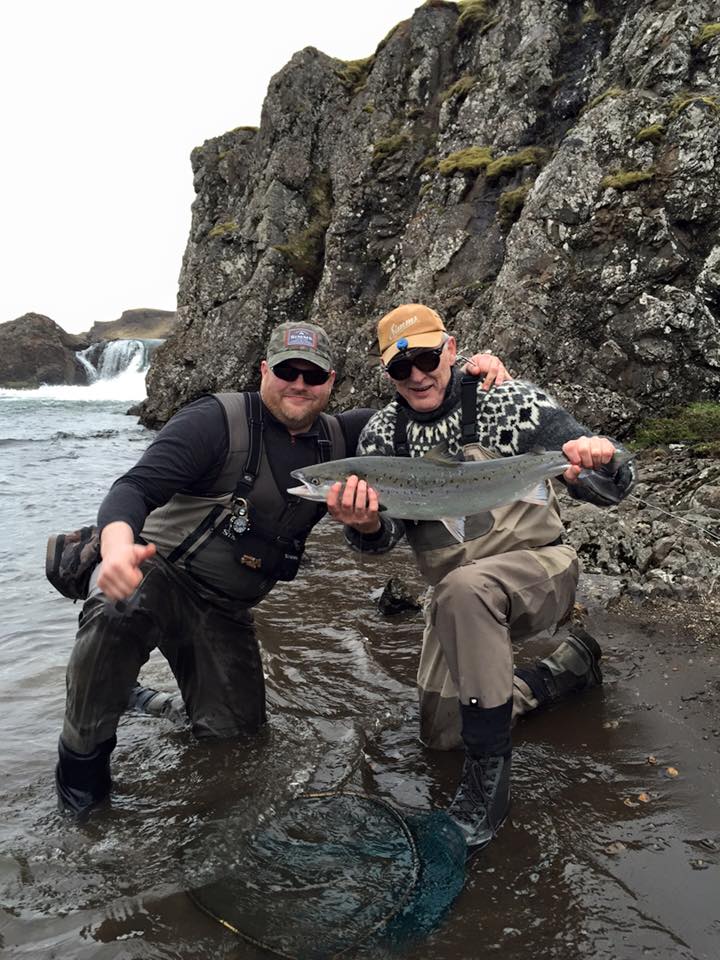 A few more opening days to keep an eye out for are:
Laxa I Kjos – 20th June – the first salmon were seen early on this season, the river has been high, and coloured due to snow melt.
Grímsá – 22nd June – high water and snow melt.
Laxa I Ásum – 22nd June – high water and snow melt but should settle quickly for the season.
Laxa in Dolum – 28th June – will be fished with only 4 rods for the first month, and we are really excited to see how the season starts. We can expect good height of water.
Svalbarðsá and Laxa in Adaldal (Nes fishing) will open on 1st July along with many other rivers in Iceland.
Trout Fishing
The cold spring has limited the dry fly activity with only a handful of lucky anglers stumbling across the odd large hatch of midges. The nymphs and streamers have continued to provide sport as the trout remain hungry.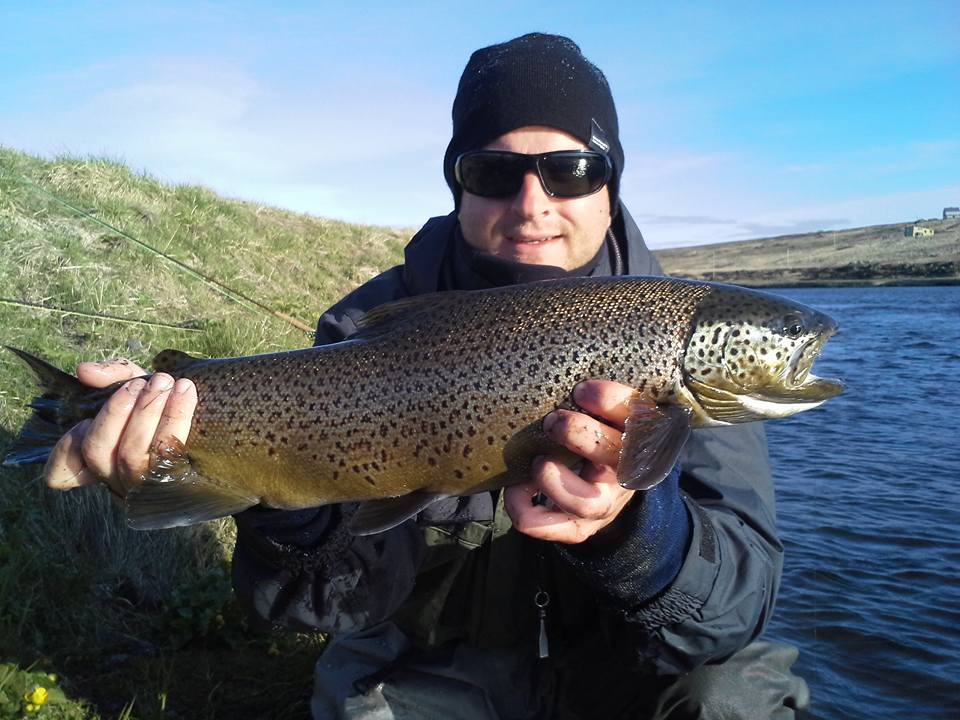 Laxardal opened with some great fish landed already, the cream of the crop being a brilliant 59 cm weighing an impressive 2.5 kg (5.5 lbs). It seems that despite the cold winter the fish have fared well and we expect many more big fish this summer. Our hosted group looks set to have a great trip in the second week of July, with a couple of space still available please contact Alex Jardine for more details.
Fremri Ásum provided three anglers with an exceptional two day trip providing an incredible 200 wild brown trout. Whilst they are not the size found at Laxardal this stretch of water provides the perfect combination.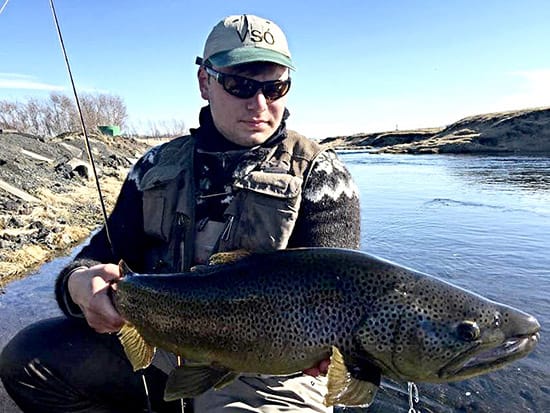 Minnivallalækur has had a tough first few weeks due to the super cold spring, the fish are there but not responding well due to the cold. Every now and then some of the anglers have though been blessed, at one point two anglers landed eighteen big browns and on another occasion twelve were landed, many of them very big.
For more information on the latest availability in Iceland this season, including a handful of prime spaces contact Peter McLeod and Alex Jardine or call our office on +44(0)1980 847389.