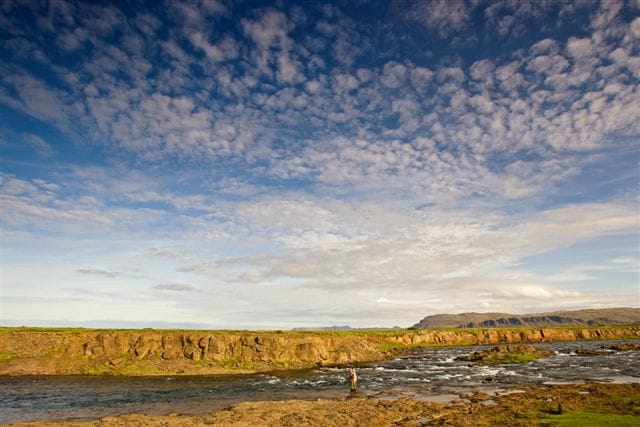 As spring slowly creeps over the land of fire and ice we are looking forward to the opening of the salmon season with growing anticipation. Trout fishing in some areas has already commenced with some large trout being caught on Lake Thingvallavatn. The guides and operators are scouting the rivers to see what has changed over the course of the winter and also looking for those first salmon to appear in the pools. Although much of the prime space in Iceland has been sold there are still a few opportunities you may wish to take advantage of.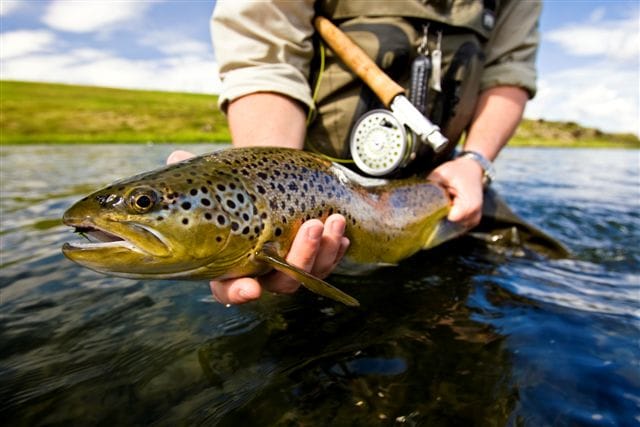 If the start of the trout fishing season here in the UK is making you itchy to get out on the river and you might be looking for some truly epic trout fishing this summer, you should consider joining Alex and Charles Jardine's hosted trip to Laxardal 9 – 12 and 12 – 15 July for the phenomenal trout fishing there. We have a few rods remaining during the prime week of dry fly fishing in the season if you would like to join them with three and six day options are available (£1,780 – 3 days, £3,560 – 6 days).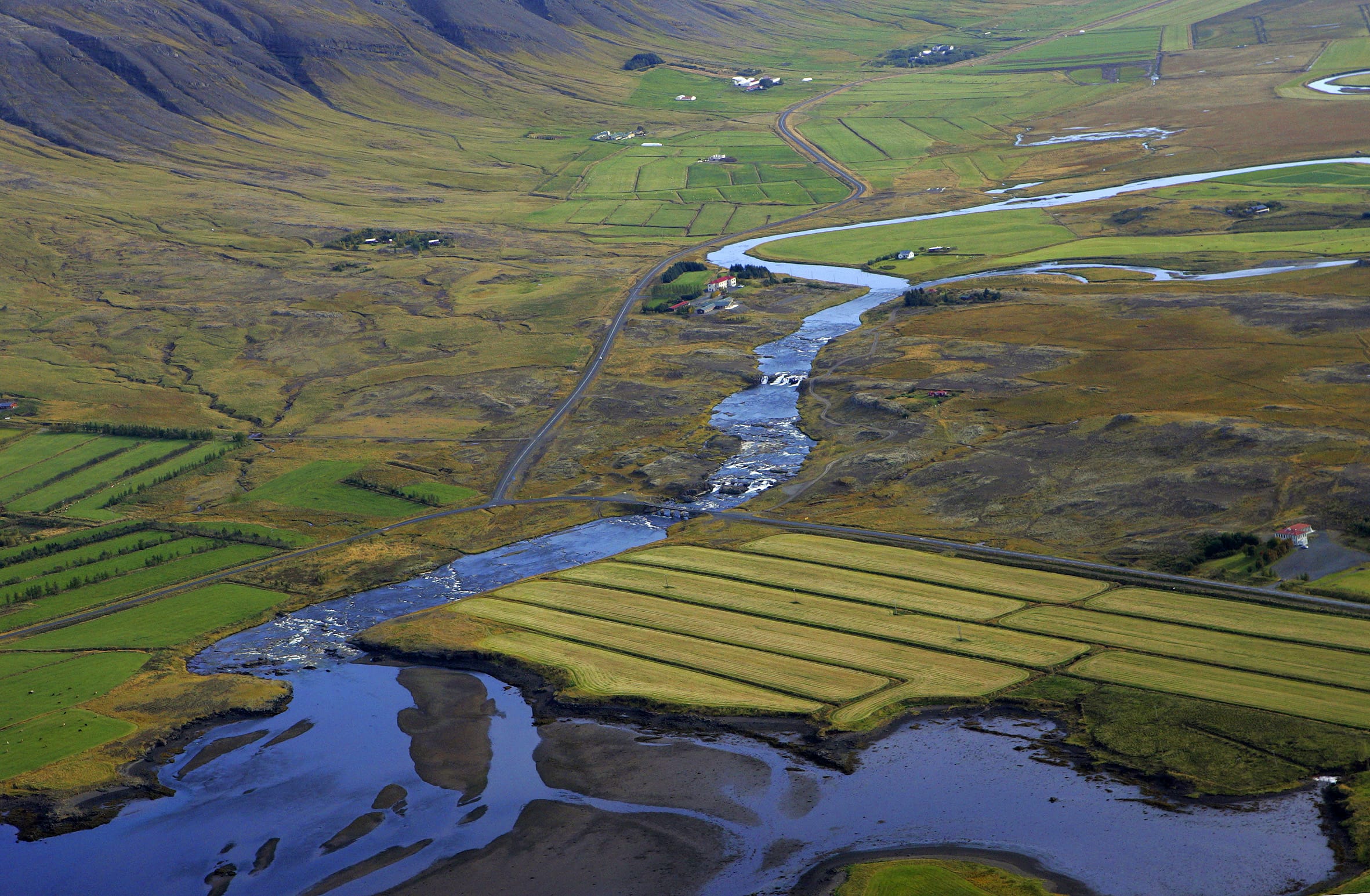 Laxá in Kjos remains one of our favourite rivers as it combines fantastic lodging with perfect hitching water and personifies everything we love about fishing in Iceland. Six rods are still available 26 – 28 August for two days fishing at the cost of £1,420 per rod. This would be ideal for anyone looking to hit the prime sea trout run and add on a couple of days to an existing slot or combine it with a quick Iceland break. We also have 13 – 18 September available for 4 rods for 5 days fishing. Cost is £3,290 per rod and would be ideal for a back end salmon and sea trout combination.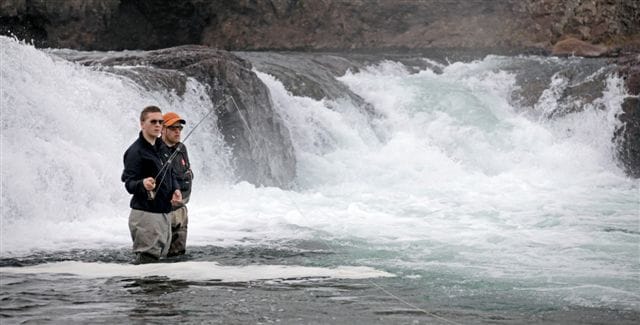 Two rods have just become available on Grimsá 25 – 28 June (£2,475 per rod) and 5 – 8 July for three days of fishing (£3,800 per rod). This time frame is perfect for those looking to hit the larger fresh fish as the runs are building. The Grimsá is a wonderful river system with a huge variety of water from canyons to open plains along with the chance of large salmon up to 20 lbs. It is still very much a single handed river though that adds to the excitement. One rod has also just become available in absolute prime time 20 – 23 July costing £5,040 for anyone still looking for an prime rod in Iceland.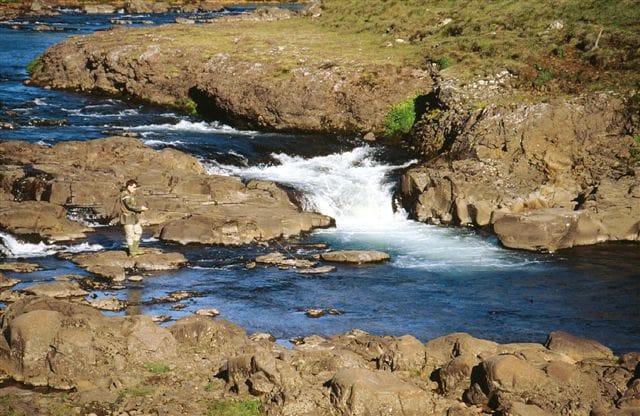 After new management the Laxá I Dolum has once again become popular, mostly as the number of rods have decreased along with a dramatic drop in price now making it a much better prospect. It is a typical west coast river for single handed hitch fishing located a little further north west of Langá. The lodge has just undergone a refurbishment and we can offer one rod 11 – 14 August for four rods (£2,550 per rod) and 4 rods in 14 – 17 August (£2,550 per rod). This week has a 6 year average of 139 salmon to 6 rods.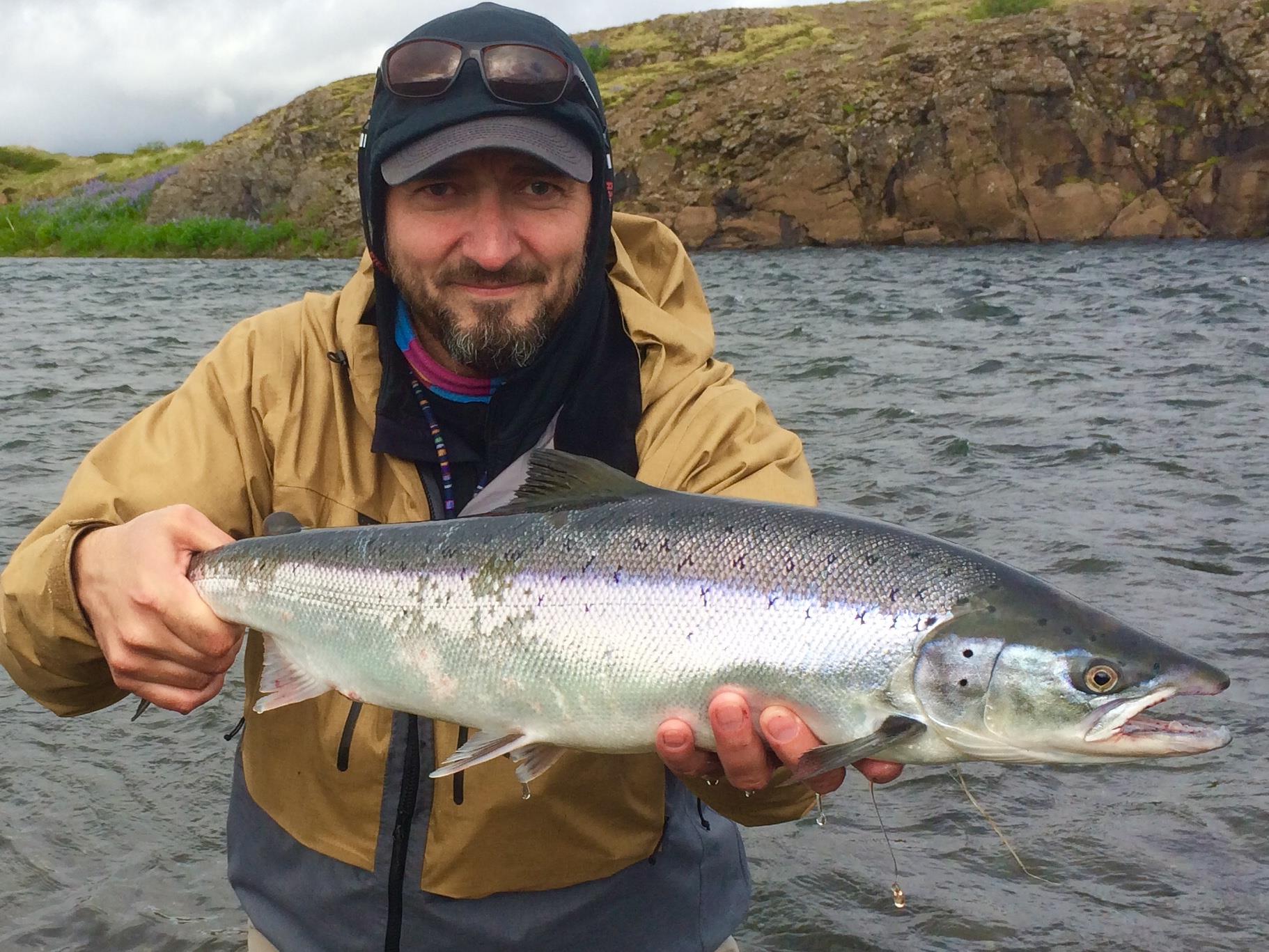 On the Langá there are still rods available in prime season with eight rods in 8 – 11 July at £2,750 per rod, two rods in 14 – 17 July at £3,840 per rod and 4 rods in 23 – 26 July also at £3,840 per rod. The Langá continues to be one of our most popular rivers. Not only does it remain consistent through tough conditions but all the pools are easily accessible by vehicle making it the perfect place for those who don't fancy rock hopping. The numerous pools provide perfect hitching water with small flies and light tackle.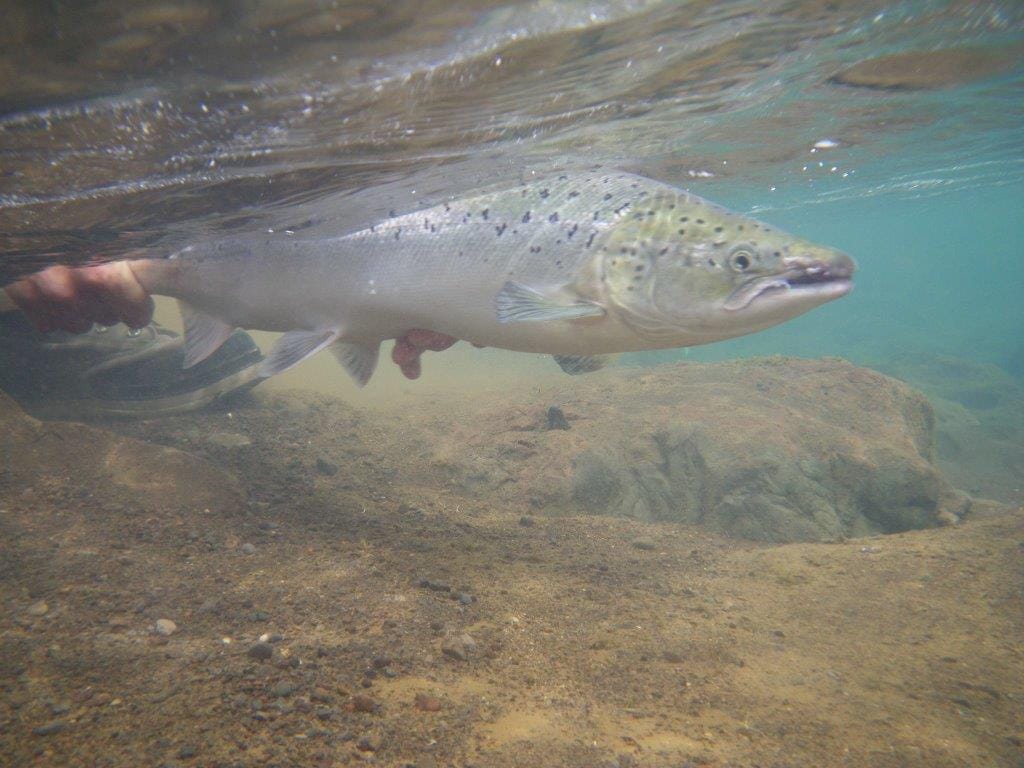 Not around very often we can offer 4 rods on Fnjóská 14 -20 July for six days fishing (£5,050 per rod). Winding its way through rocky canyons before emptying its cool water into the sea, the Fnjóská is a perfect salmon and sea run Arctic char river. The 40 kms of fishing are split into two sections; the lower for salmon and the upper for sea run Arctic char. This challenging river has runs of 7-8 lbs fish with occasional salmon up to 20 lbs. The river is stunningly beautiful as it powers its way down its course, and the strong current can produce some exceptional battles. This eight rod river is perfect for a small party looking for a challenge and the prospect of a big fish. Cost is including full board and lodging, guiding and transfers from Akureyri.
If you would like any further information on any of the above rivers please contact Peter McLeod and Alex Jardine or call our office on +44(0)1980 847389.