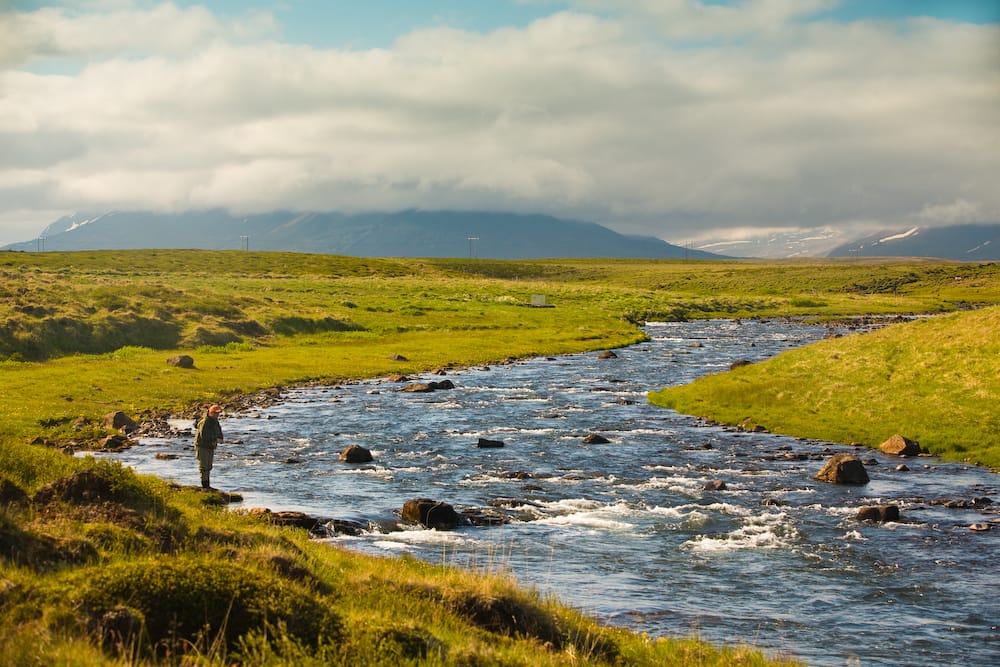 As the Christmas festivities finish and the excitement of New Year is over, our thoughts of salmon and trout fishing in the summer put a spring in our step. It is time to start pulling gear out of the cupboard, check backing on reels tie a few flies and plan our next adventure to land an Atlantic Salmon. Many of our clients this autumn have sadly decided it wont be Scotland this year, and have begun to look further afield. Iceland is the obvious choice as it is so easy to get to. We have had a good look at what is available and have tailored some ideas for you for this summer.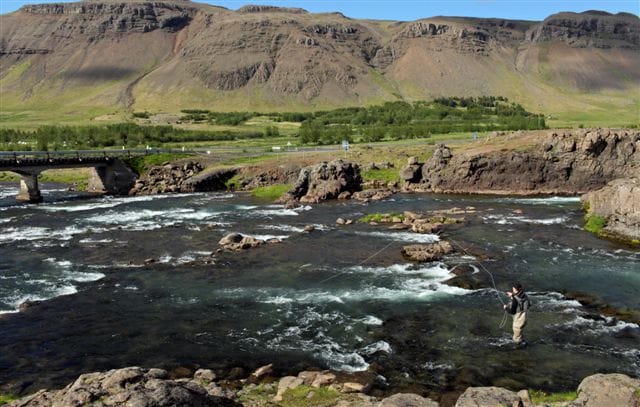 One of our favourite West coast rivers, the Laxá I Kjos still has two prime rods available 14 – 17 July for 3 days fishing, this is right in the middle of prime season and with runs of fish at full strength at this time it is one of the most perfect opportunities to experience this intimate little river. Bars of silver on small hitched flies and single handed rods, flicking flies through runs and round rocks for surface action. We then have a late August slot 24 – 30 August for 6 days fishing (£4,675 per rod, can be sold as three days). This is the perfect time to be on the river for large sea trout that run through the meadows at this time combined with some good salmon fishing. For someone looking for some variety this is perfect.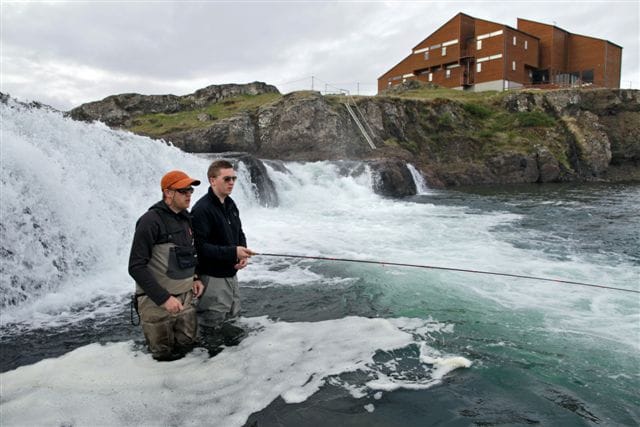 The Grimsá has one rod available 20 – 25 July for five days of fishing (£8,755 per rod), again a last remaining prime rod in apex of their season. The Grimsá is a wonderful river system with a huge variety of water from canyons to open plains along with the chance of large salmon up to 20 lbs. It is still very much a single handed river though that adds to the excitement.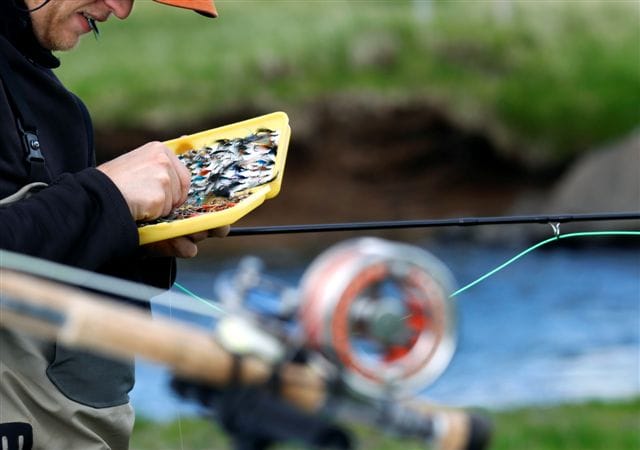 For those looking for September fishing in Iceland for this season we can offer a wonderful combination of these two rivers  10 – 14 September Grimsá and 14 – 16 September on the Laxá I Kjos for up to eight rods for six days fishing (£4,050 per rod).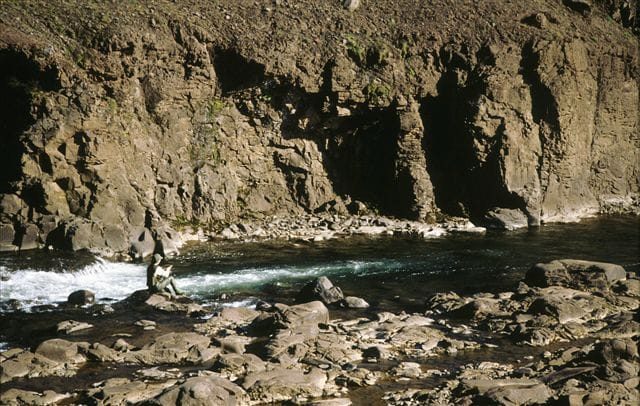 After new management the Laxá I Dolum has once again become popular, mostly as the number of rods have decreased along with a dramatic drop in price now making it a much better prospect. It is a typical west coast river for single handed hitch fishing located a little further north west of Langá. The lodge has just undergone a refurbishment and we can offer one rod 29 July – August for 3 days (£3,095 per rod), 10 – 14 August for six rods (£3,825 per rod) and 6 rods in 27 August – 1 September for some back end fishing (£3,825 per rod)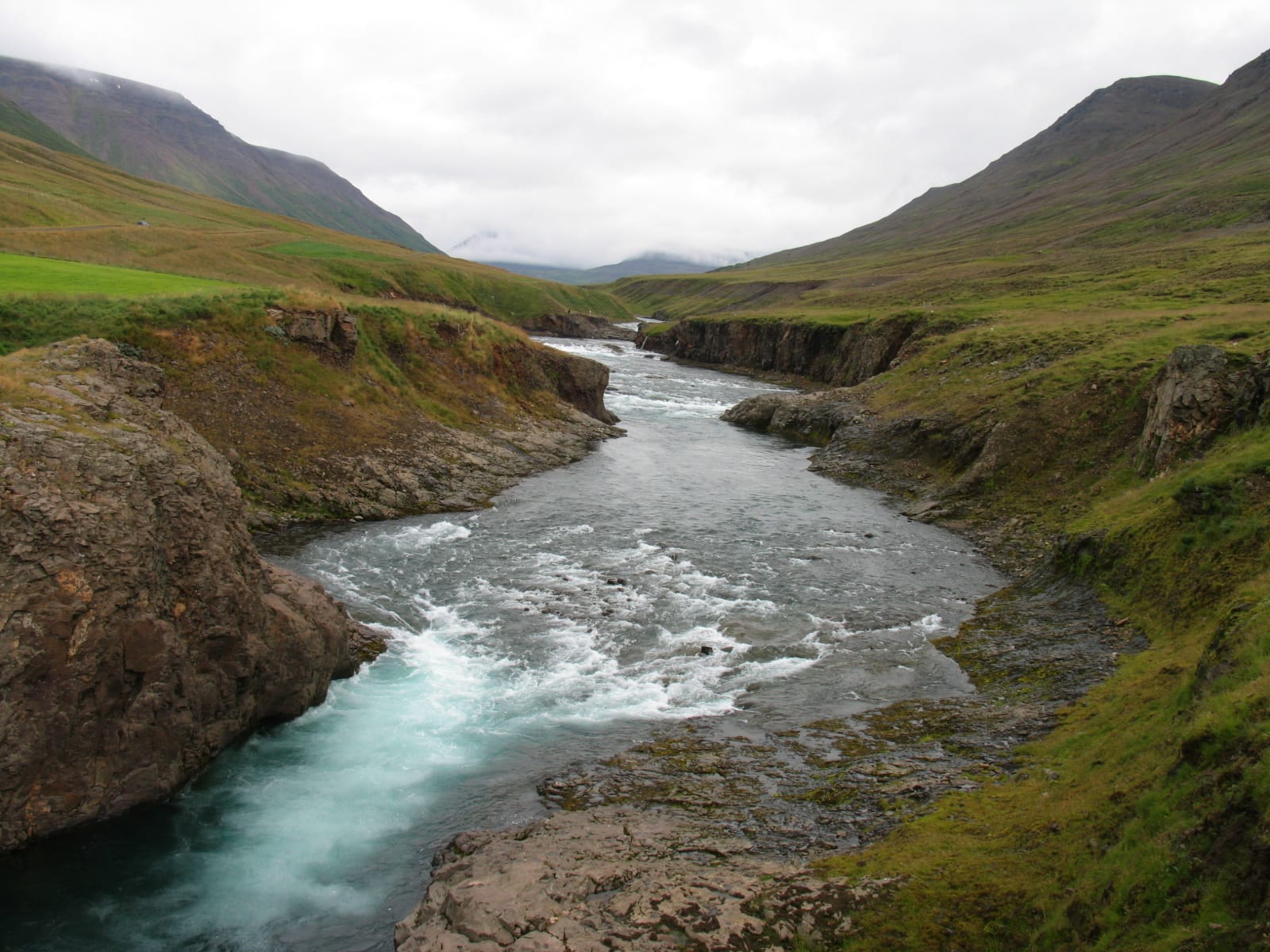 If you are looking for a bit of a challenge and something unusual this summer we have a prime opening on the Fnjoská river for 5 rods 14 – 20 July (£3,620 per rod). The Fnjoská is not far from the Laxá I Adaldal and has some large salmon running it along with wonderful arctic char fishing in the lower stretches. The price is unguided and self catering, perfect for an adventurous group looking to take it privately and explore the river system.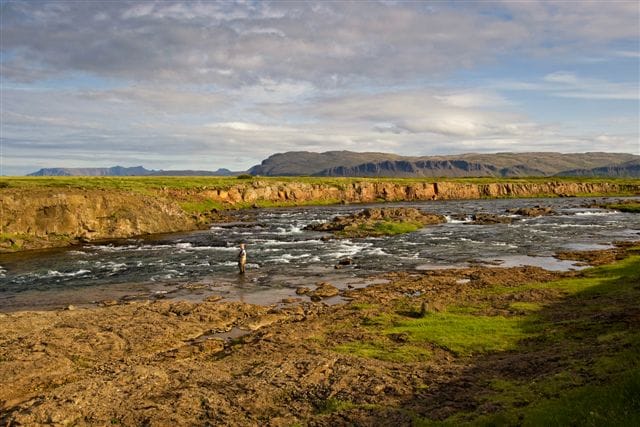 The Langá river on the west coast has been one of the most consistent rivers in Iceland over the last decade. Not only does it remain consistent through tough conditions but all the pools are easily accessible by vehicle making it the perfect place for those who don't fancy rock hopping. The numerous pools provide perfect hitching water with small flies and light tackle. There is a range of availability for single rods and larger groups throughout the season (rod prices range from £3,010 to £4,270 for 3 days).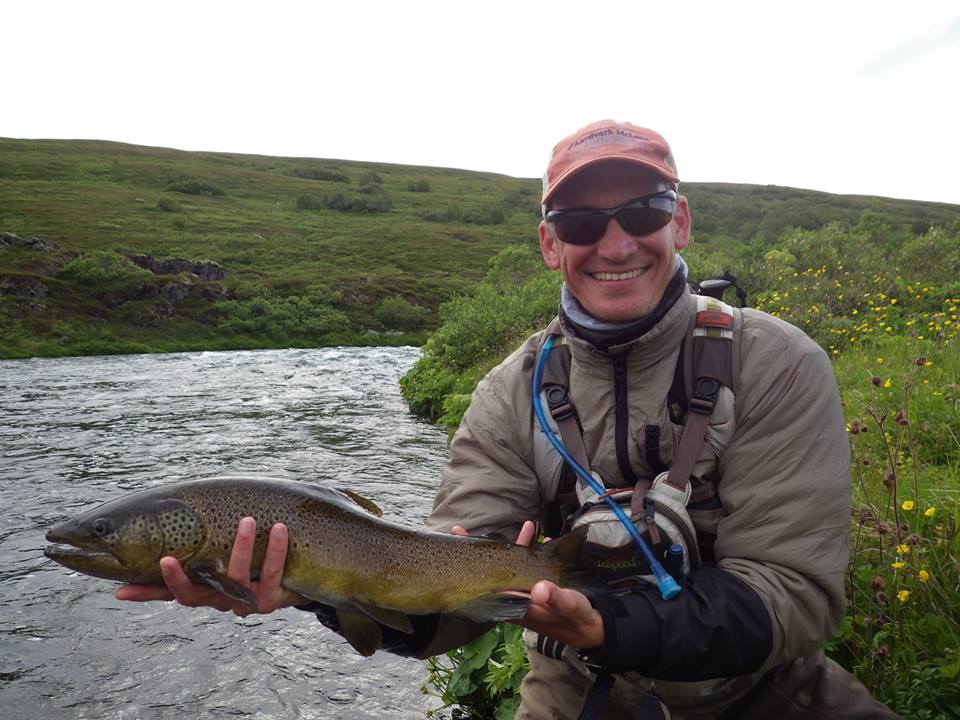 Salmon may take the limelight in Iceland but the world class wild brown trout fishing certainly should not be missed. Alex and Charles Jardine will once again lead their successful hosted trip to the Laxardal beats on the Laxa I Adaldal during the prime week of dry fly fishing in the season. Three and Six day options are available (£1,865 – 3 days, £3,730 – 6 days).
If you would like any further information on any of the above rivers please contact Peter McLeod and Alex Jardine or call our office on +44(0)1980 847389.