"I have never seen trout fly fishing as an extreme sport necessarily".
Exasperating, poetic, rhythmic, beautiful, beguiling, bewitching… balletic even… but never something that may rival an Olympic sport. I do now. I have made the '400 metre downhill trout-dash' my very own.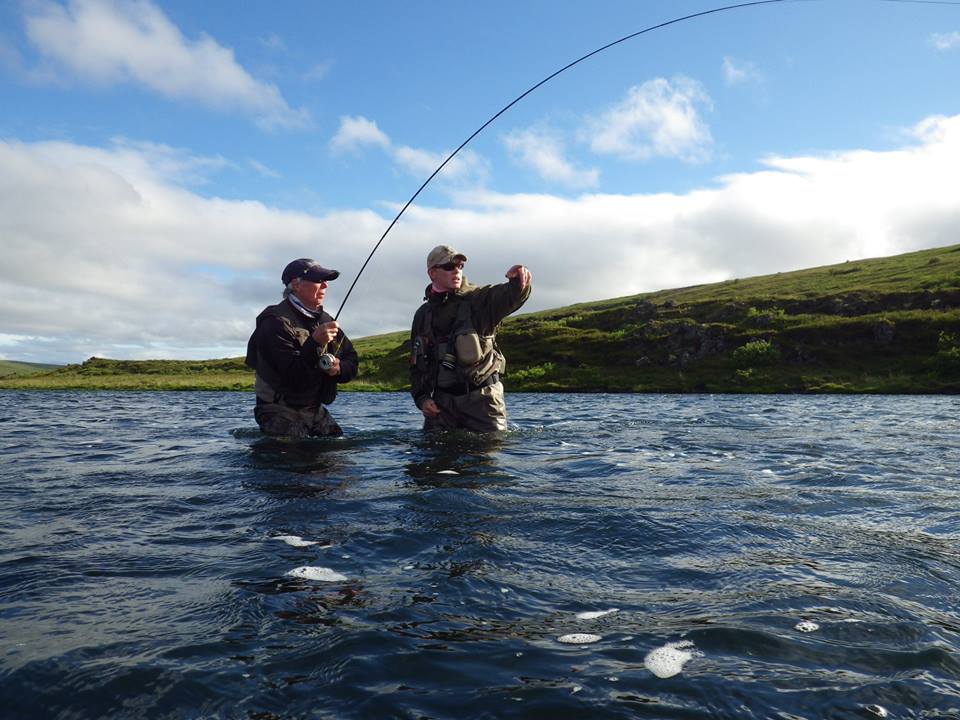 Iceland, a long held ambition. The land of fire and ice… and salmon and, wait a minute, legendary brown trout. The opportunity of carrying rods and generally tagging along with my seasoned fishing travelled son, Alex, was succulent as a Bibio bobbing on the surface of the big Laxá.
A group of like-minded souls was formed at the Aardvark McLeod nerve centre. The bulk of whom were fathers and sons (which was the idea – and a good one as it happened; what camaraderie developed as a result: brilliant) and so the trip materialised.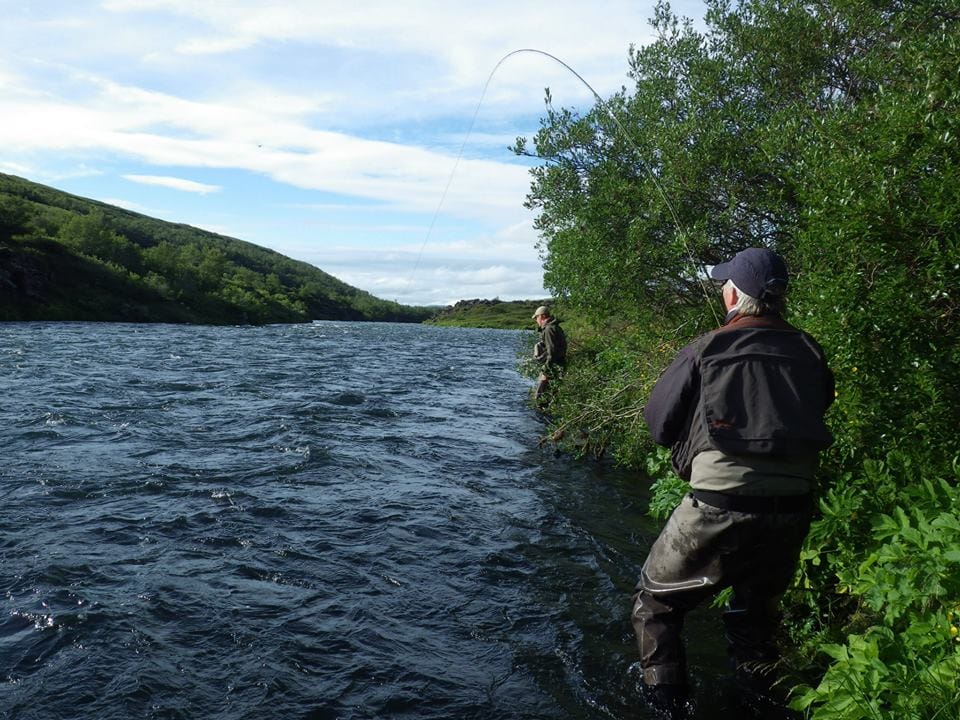 I think, like everyone in the group, I was buoyed by the promise of rising fish and bibio mayhem. Fishing, especially fly fishing, can be a cruel mistress. It didn't happen… well not in the way intended or imagined. Instead, we had a week of plots to unravel, river stories to read and currents and trout's moodiness to decipher. We did meet that challenge. With dry flies that would shake Halford and Marryat from their peaceful resting places… great chunks of floating foam that brought angry brown trout from the coiling Icelandic currents to engulf the flies with slow, deliberate, latent venom. It was splendid. Addictive. I crave more.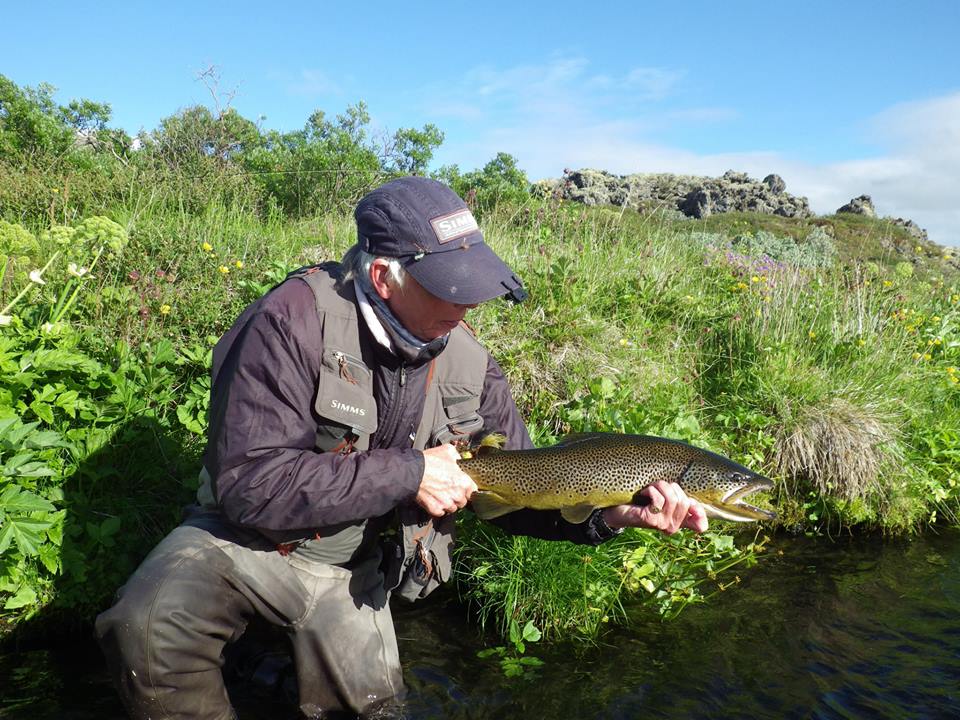 Facts will tell their own story. So many fish lost through their sheer ferocity and strength. But legends were caught. Most were in and around 4 – 5 lbs. Staggering.
This is and remains one of the very few places I have fished on the planet where the stories meet the reality. The brown trout are big – very big. They do rise to dry flies (with alacrity, actually). The guides ARE open and practiced, the scenery IS grand, and the fishing is, well, stunning.
Will I be going back? Don't be daft, of course I will.
For more details about Laxardal and other trout fishing in Iceland please contact Peter McLeod or Alex Jardine or call our office on +44(0)1980 847389.