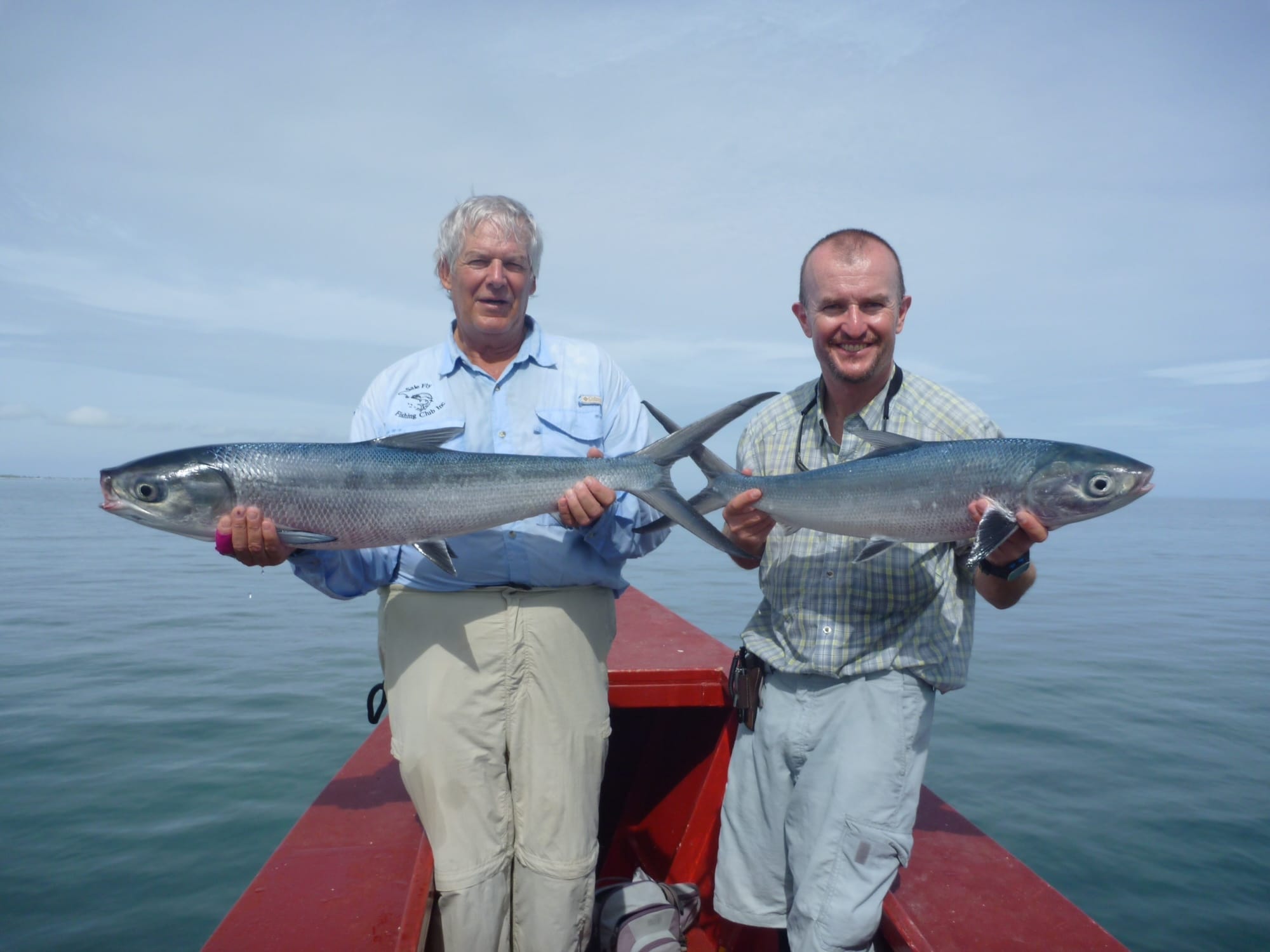 We have just had an update from Andrew Martin who is currently spending a month on Christmas Island. Andrew is a Christmas Island veteran and has been experimenting with the milkfish population after we fished together in October last year.
"I am half way through my four weeks. Our group of eight have had a fantastic trip. One of our guys caught a sail of over 120 pounds on his only cast. There were several good golden trevally caught, including one of about 15 lbs. A fewshots at big GT not converted plus a number to 25 lbs landed. I managed to catch two big triggers as well.
The Ikari house lodge extensions are great and we had the end of week hog roast in the large new bar area last night. The bonefish numbers at down at the Korean wreck had to been seen to be believed.  One of our crew who had not been there before caught 29.  Another got broken off 12 times including some on 30 lbs tippet.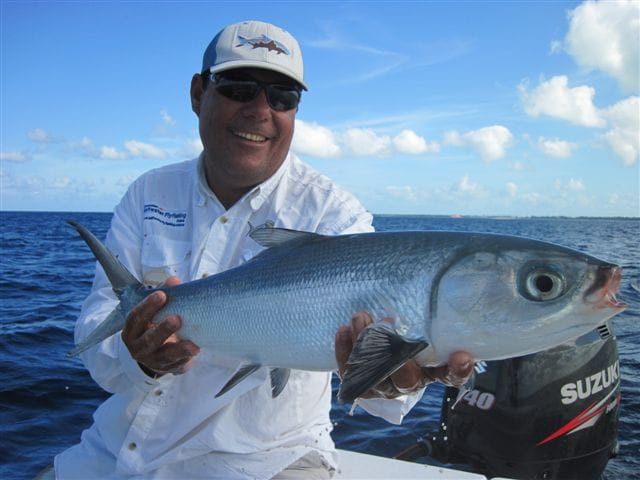 The groups' main mission was bones, we had a couple of good anglers in the group and they caught 217 and 213 respectively for the fortnight.  I have managed 293, with a day out for blue water fishing and one chasing GT. The largest bonefish caught by our group were 30 inches.
Regarding the milkfish I hooked three last week, two in the lagoon and one in the ocean, but did not manage to land them. A couple of other guest landed two on their first day. Peter and I spent a couple of hours at them again this morning. There was a glass off and plenty of fish.
I hooked a fish on Mike Hennesy's jelly fish fly which came unstuck after about five minutes. Only a few minutes later Pete hooked up on a floating scum fly he had tied himself.  At the same time, I had another take on the jelly fish fly. Tennaki was amazed; he said he had never seen a double hook up on milkfish before.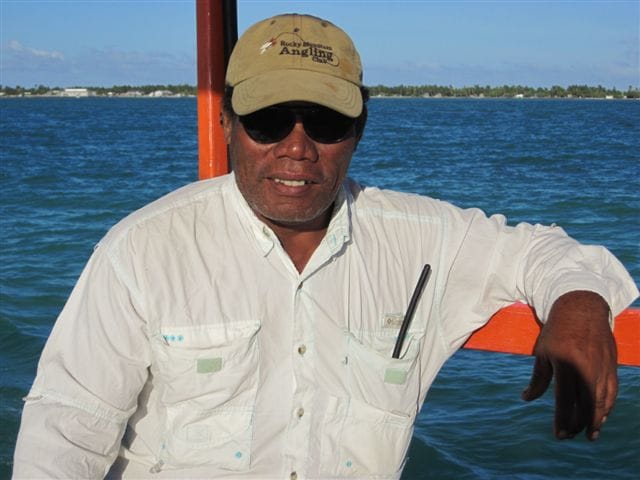 There were some tense moments as rods were passed underneath one another and then the long slog began.  My fish (which was only 10 lbs) took nearly an hour to land on 14 lbs tippet.
Pete's 15 pound fish took an hour and a quarter on 20 lbs.  Tennaki said his hook was not strong enough (it was partially opened up. Every thing that is said about this fish's fighting qualities is true, they jump like a sailfish, run like a longtail tuna and slog it out under the boat like a yellowfin tuna.
We will try again tomorrow!"
For more information on Christmas Island please contact Peter McLeod by email or call our office on +44(0)1980 847389.