Sea Trout Fishing Irigoyen River TDF Argentina
Week 2; 6th – 13th January 2017.
For the second week of the season we were glad to welcome a group of friends from Germany who have had a fantastic week accompanied by Steve from Oregon to fill the lodge as the fourth angler.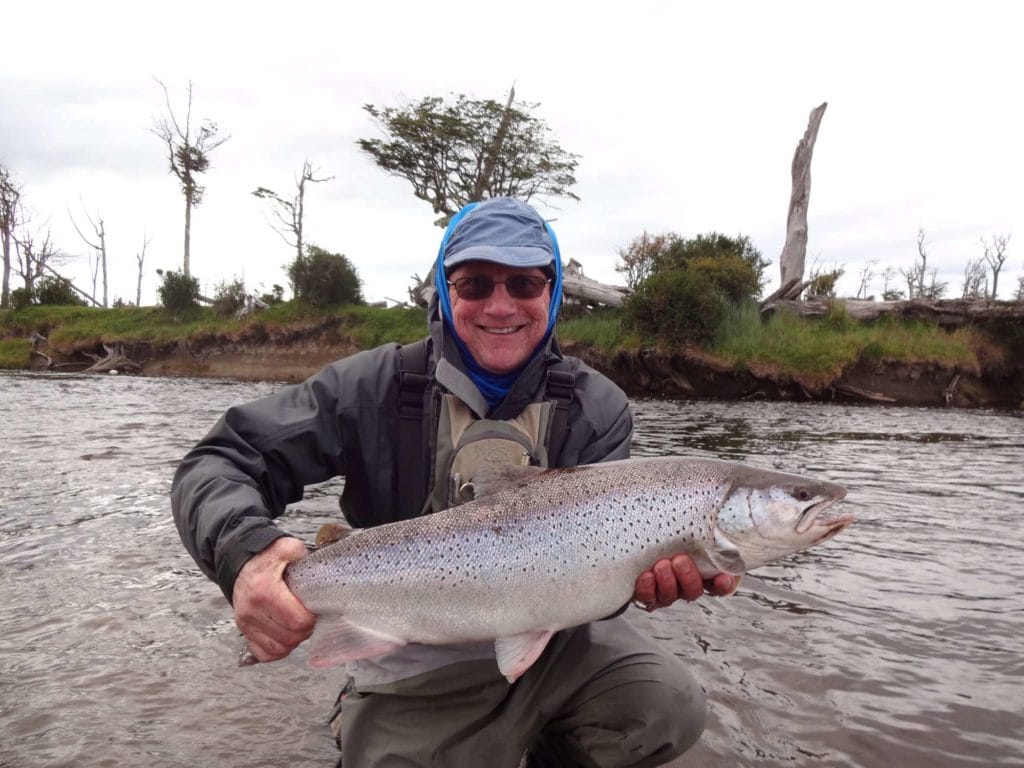 Weather; it has been raining a lot the first two weeks of the season, which has meant a lot of water entering the river. During the second week of the season we were faced with a very high and coloured river, which meant that the anglers had to resort to large streamers and sinking lines for the best chance of results with the sea trout. It was 2ft above what we regard as normal levels for this time of the season, which was less than ideal. However, we were confident that this would bring in yet more fresh sea trout and sport could then begin in earnest on the drop. By Monday afternoon the river started to drop and continued to do so during the rest of the week. It also started to clear quite quickly, which really benefited the fishing. By this time medium and large nymphs were utilised rather than leeches and they worked well. Of course some cone-heads and articulated streamers continued to work well in the evening.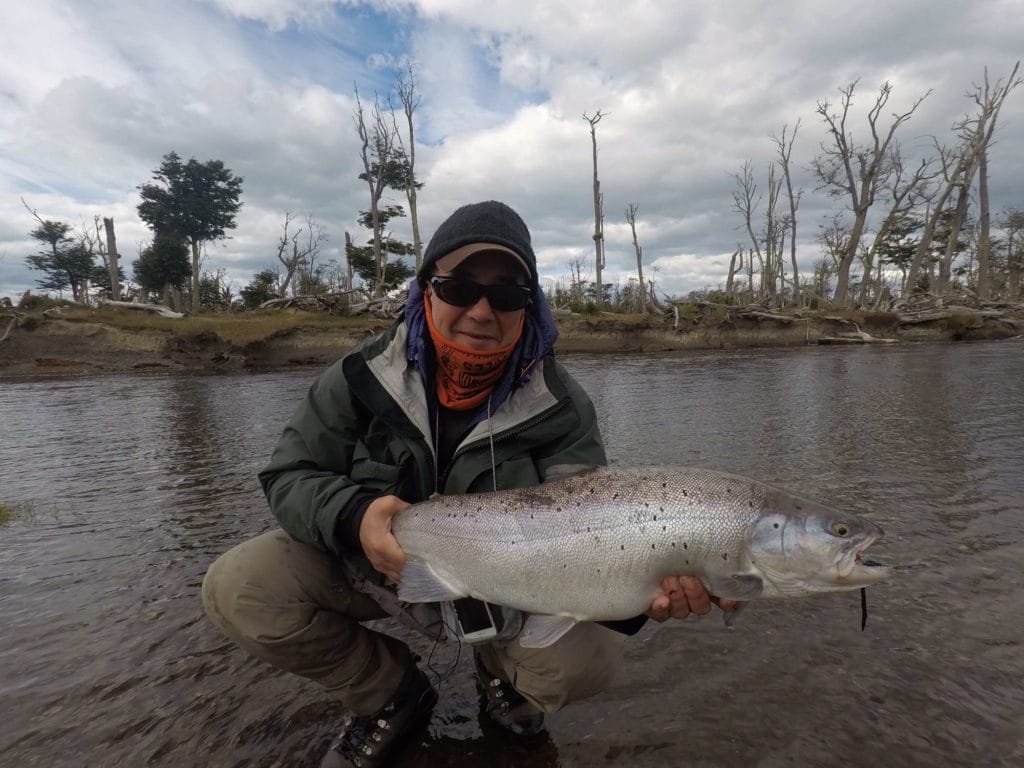 River temperature was very constant between 7-10 degrees Celsius during the week. There was frost on the vehicles some mornings but nothing to scare the experienced group of anglers, or, more importantly, the sea trout.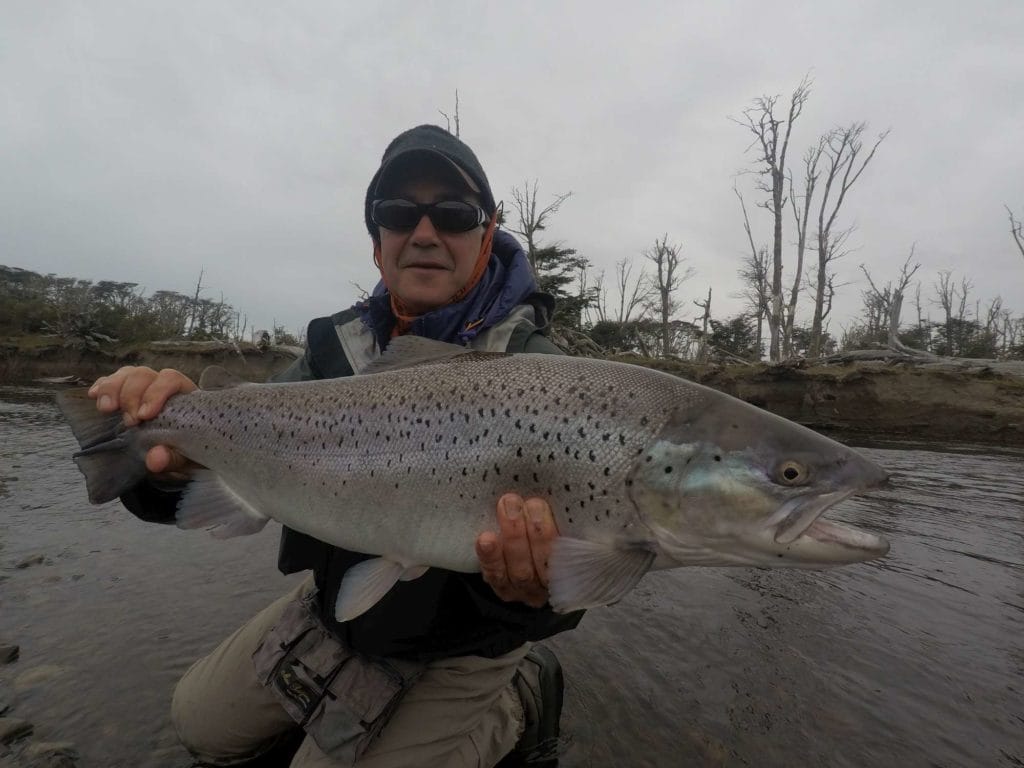 Very nice fresh fish were caught during the week, especially when the water cleared up with a very high weight average. There were a good number of fish between 8-10 pounds and a beautiful fresh male of around 15 lbs to mention but a few. All fish were bright fresh silver with very good shape, classic rugby balls from Irigoyen.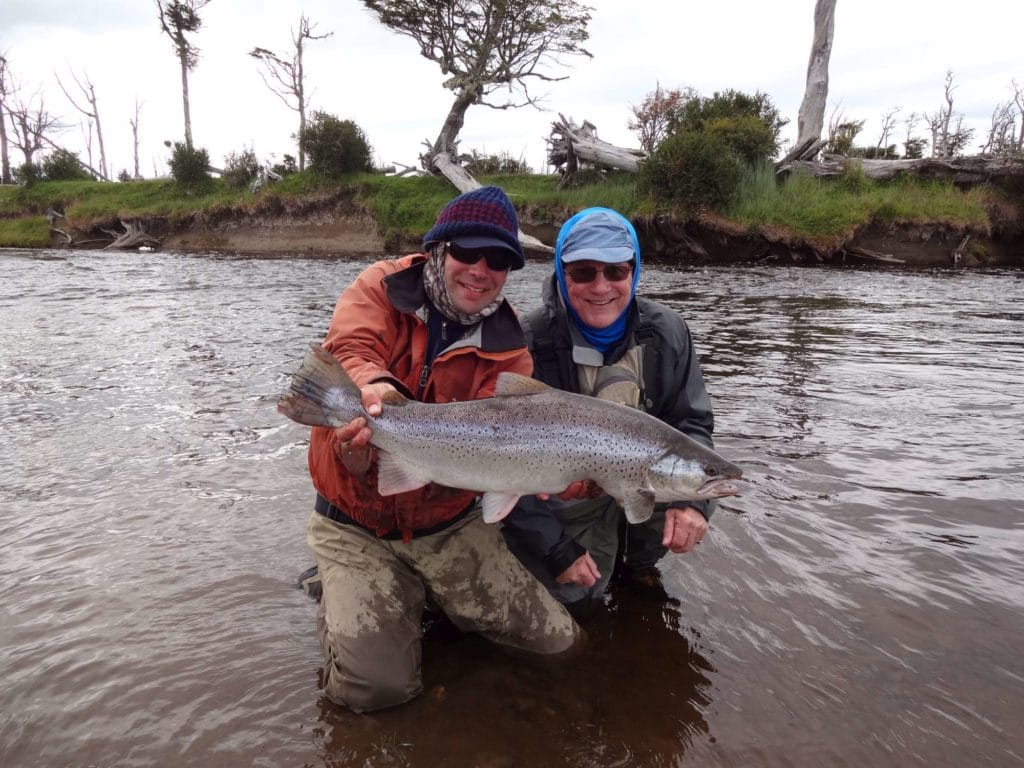 This week we did not fish the sea pool due the extraordinary high (spring) tides, which push lot of seaweed, twigs and debris into the pool. We did, however, see some very nice fish jumping in the pool, which were ready to run the river.
Best flies this week, once again, were the Wonder bug and RG Queen….excellent patterns…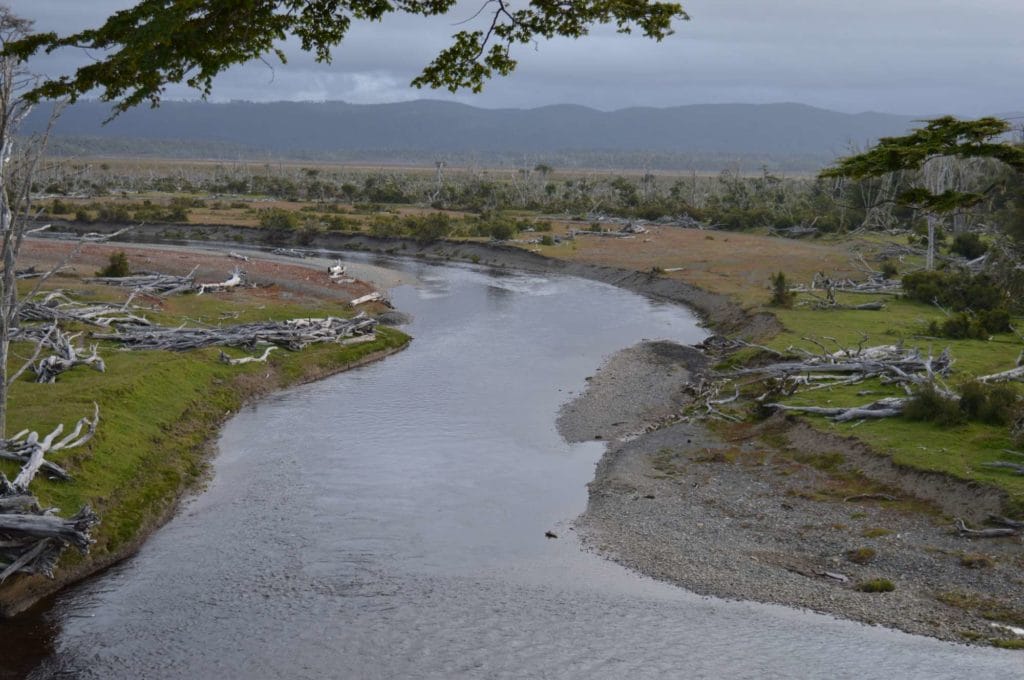 Diego Castillo.
World End Lodge Head Guide and Lodge Manager.
Sea Trout Fishing Irigoyen River TDF Argentina
For more information please contact Steffan Jones or phone 01980 847 389