Sea Trout Fishing Irigoyen River TDF Argentina Ushuaia Rio Grande
Week 3; 13-20th January 2017.
Starting the third fishing week at Worlds End Lodge, the conditions of the Irigoyen River were perfect. The start could not have be better for first time visitors and fishing companions Scott and James, who, during their first day's fishing, landed two huge sea trout of 15 and 18 pounds! These are fantastic fish and fight incredibly hard on such a small river. Such fish and often larger are often hooked but not always landed. However, this is part of the appeal of the Irigoyen and we firmly believe they are the hardest fighting sea trout to be found anywhere in Argentina. Each fish and each battle is an adrenaline rush – clients often need a relaxing cup of Mate afterwards to calm the nerves…
With the river holding a good colour coinciding with very high tides we are seeing lots of fresh fish entering the river, almost on a daily basis. They are often seen jumping in the sea pools before they make their way into the lower river soon finding a pool to call home. These fresh fish often stir up those fish that have sitting in the pools for a few weeks, which adds to the action anglers can expect. The sport will now get better and better as each week passes. As a result of these fresh fish, however, we are concentrating our efforts on beats one and two, which are very close to the lodge – this is the beauty of having total control over the length of the river and having just four rods; we can adapt to the fish and maximise visiting anglers' chances of sport and enjoyment. No pool or beat can ever be overfished with the amount of angling pressure present – it is all about careful river management and looking after the resource rather than seeing it as something to be exploited. This also makes a more pleasant experience for visiting anglers, who certainly seem to appreciate this.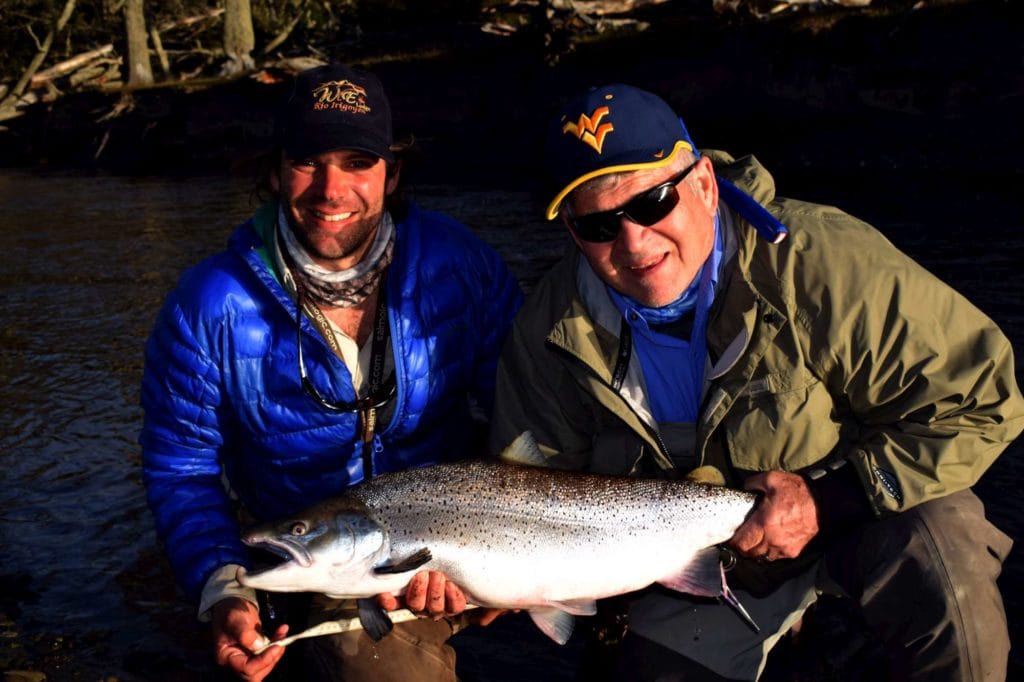 As the water starts to warm up so does the action on the robalo. These are fantastic fish and are great sport to catch, especially on the brighter days. Indeed, we have had somewhat of a robalo bonanza this week with every angler enjoying some sport. George and Karl, the final two anglers for the week, enjoyed some robalo sport but also landed some beautiful sea trout.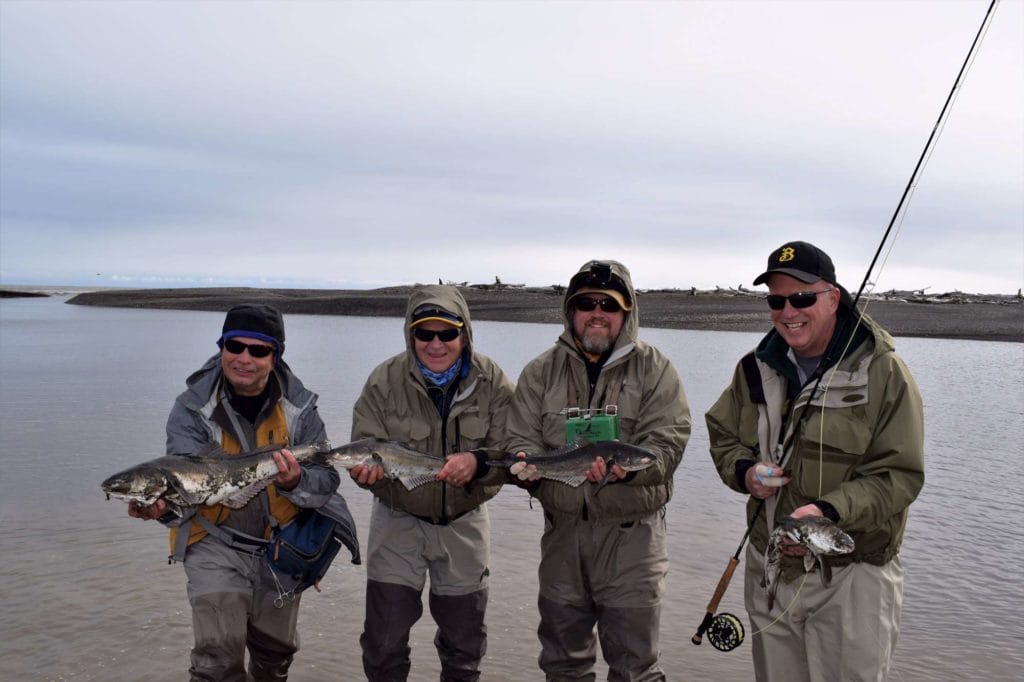 Best flies this week were nymphs with heavy eyes (dumbbell), such as wonder bug, and some articulated bunny leeches and Rio Grande queen leech.
Tobi San Martin
World End Lodge Guide
Sea Trout Fishing Irigoyen River TDF Argentina Ushuaia Rio Grande
For more information please contact Steffan Jones or phone 01980 847 389