Sea Trout Fishing Irigoyen River TDF Argentina Ushuaia Rio Grande
FISHING REPORT WEEK 6; 3-10 FEBRUARY
Starting the second month of the season in Worlds End Lodge, we receive a very special group of anglers: Luciano Alba (owner of Estancia Laguna Verde), Steffan Jones (Aardvark McLeod), Lou Hegedus from Colorado and Charlie Frost from the UK. All friends who have been united through their love of the sport. All had fished the Irigoyen previously, except for Luciano. Indeed, this was Lou's fourth visit to the river and knew the river and its moods well.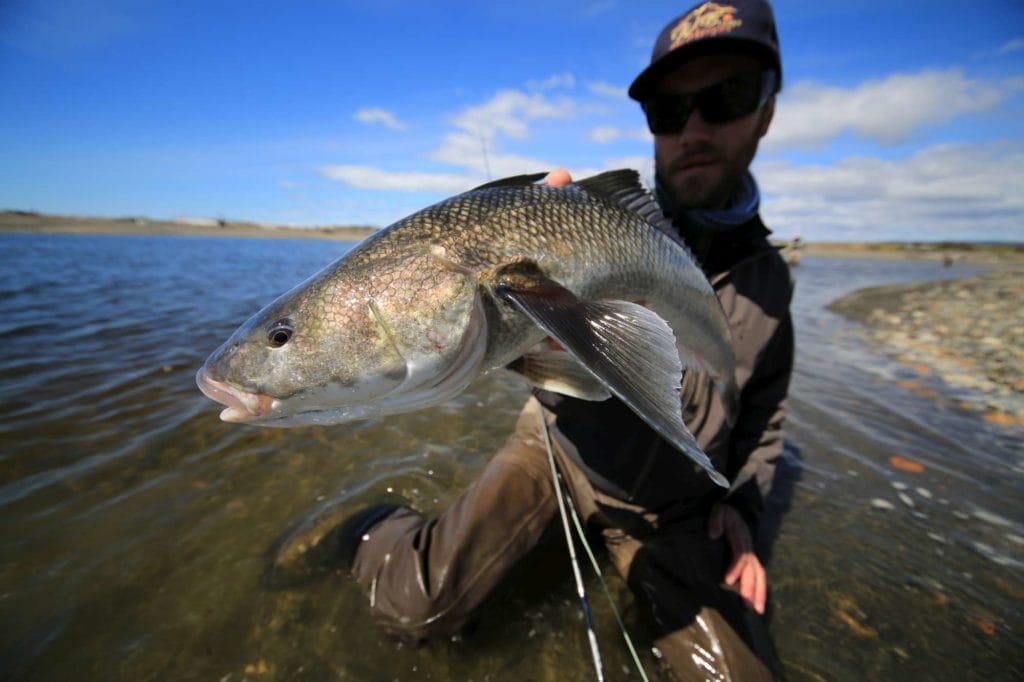 The guides were very excited to spend some time with Steffan, as he really understands and knows sea trout and their behaviuor.
Al the Anglers experimented with different techniques throughout the week, and everybody in the group landed some huge fish: Lucho at the "Go Big por Go Home" Pool caught an 18 pounds fish during his first day fishing the Irigoyen River, and for Lou and Charlie, the "Yellow Bank" Pool was on fire, and they landed there a couple of really amazing fish; a coloured old male of 13 pounds and a really fat female sea trout of 15 pounds. Most of the best sea trout of the week were caught in beats 4 and 5 (the furthest beats upstream from the lodge); typical situation for this time of the season. Also given the water levels, as the river was very low. Some great sport was also had in the sea pool with robalo and with small, fresh sea trout (fish to 8 lbs), which were holding in this area and in the lower beat waiting for some rain.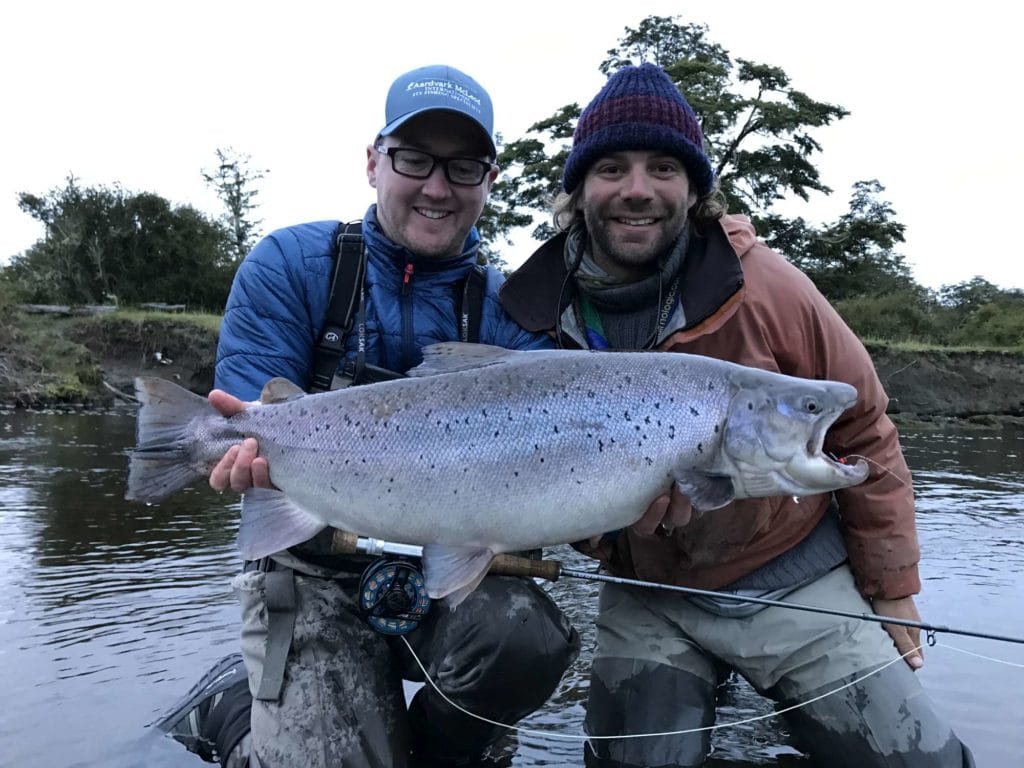 Tactics for the weeks were heavy tungsten nymphs fished on long leaders and floating lines. Presentation and accuracy was key to success and then achieving the desired depth quickly. As always, leeches worked wonders in the evening when the fish ventured from underneath the cutbanks an d logjams.
The Irigoyen River is going down, and with low level new challenges are coming for guides and anglers….
Tobi San Martín – Guide at Worlds End Lodge
Sea Trout Fishing Irigoyen River TDF Argentina Ushuaia Rio Grande
For more information please contact Steffan Jones or phone 01980 847 389