Huge Sea Trout Fishing Irigoyen River Argentina Ushuaia Rio Grande
WEEK 8 FISHING REPORT; 17-24TH FEBRUARY 2017
This week on the Irigoyen River we received a fantastic group from Russia. Oleg and his wife Alenna, and then Ivan who upgraded and fished the week single guided.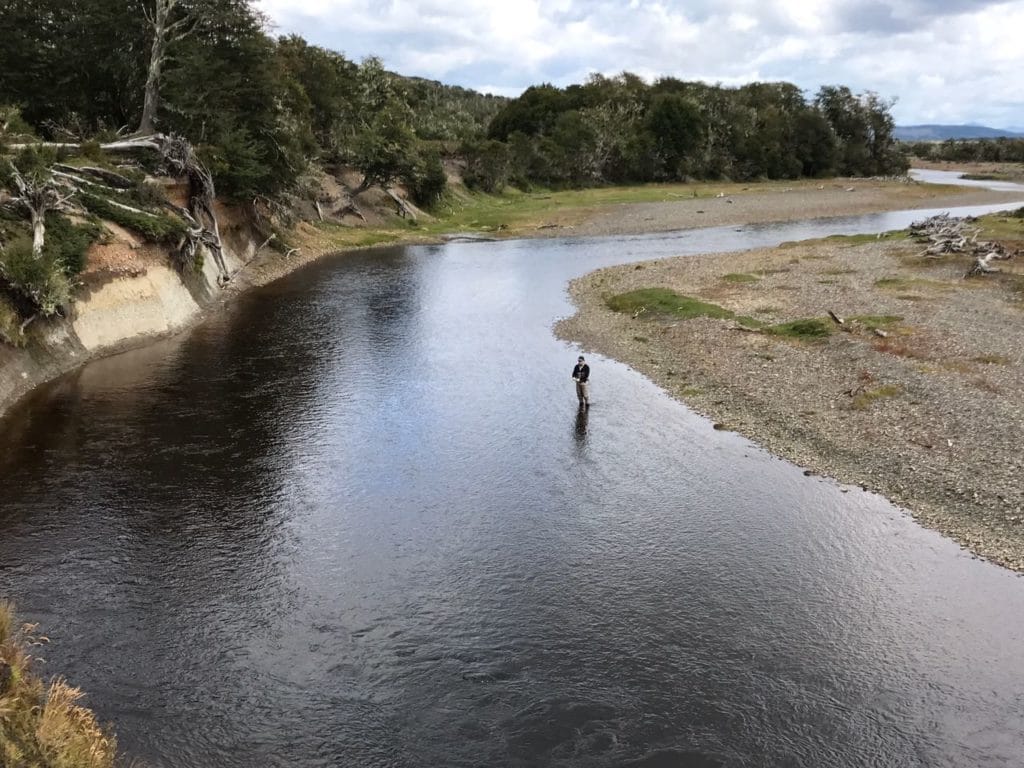 All were very good anglers; showing lot of skills for this kind of fishing, which can be very tricky and demanding at the best of times. Sea trout on the Irigoyen are rarely easy, and you feel like you deserve every fish you catch.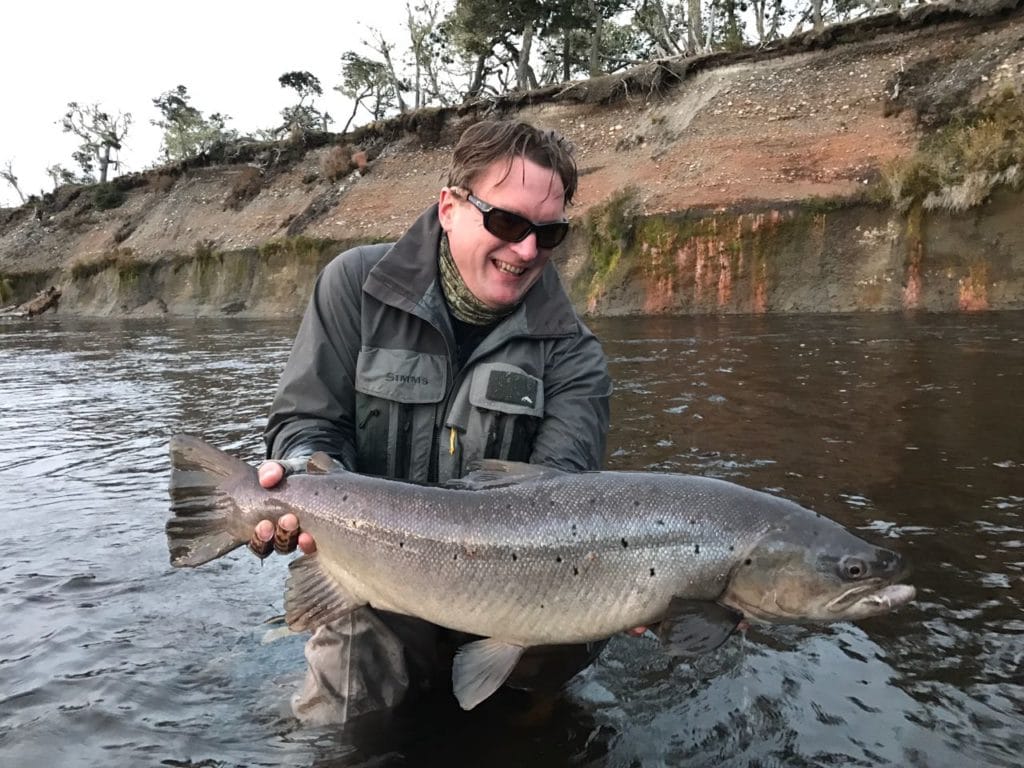 We start the week with lot of rain in the hills, and the river increasing its level and turning really dirty. With this specific conditions; the fishing was slow for the first two days, but then Its goes really good…. Fresh water and lot of oxygen got the sea trout very active and we landed some beautiful fish as a result.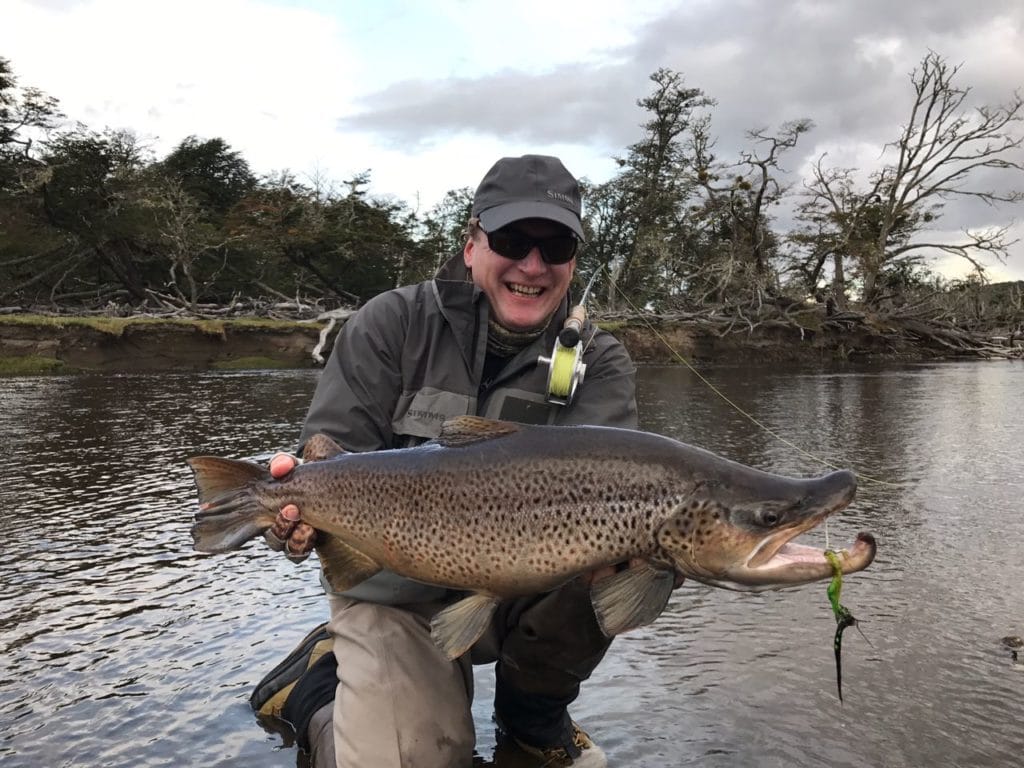 The anglers were visiting the river for the first time and all managed to land some beautiful big fish. We concentrate fishing with sinkings tips and some bigflies and leeches. Best Flies of the last days were some Rio Grande Queen and sunray shadows, both by the famous tyer Pepe Fly Borzi. We are arriving to the last part of the season at Irigoyen River with very good conditions and excellent fishing. One last group to go and we are expecting great fishing to end out first full season at the lodge and on this wonderful river.
Huge Sea Trout Fishing Irigoyen River Argentina Ushuaia Rio Grande
For more information please contact Steffan Jones or phone 01980 847 389