Val di Non is a spectacular area for trout and grayling fly fishing in the Trentino region of Italy. The valley provides a home to the lower reaches of the Noce River, a tributary of the Adige River. The Valley Of The Non is dotted with medieval towns featuring impressive castles overlooking the clear waters. The fishing covers three seasons each year with each one offer unique and interesting fishing.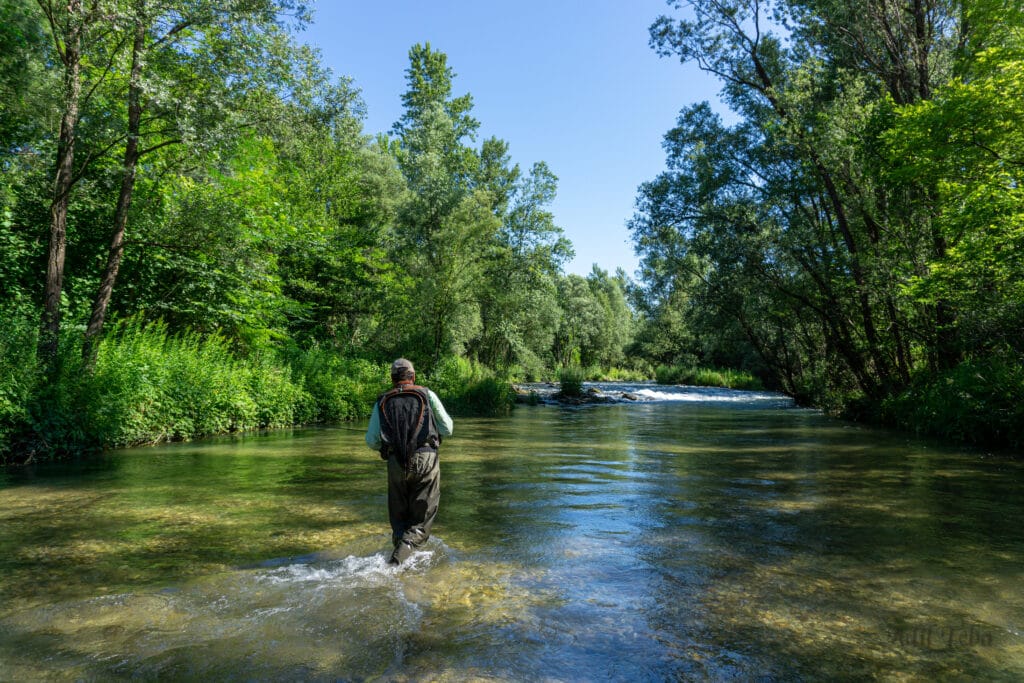 Fly Fishing in the Spring Time
Months: April and May
Fly fishing in Italy's Val di Non in the Spring time is characterised by the awakening of nature in the region and the beautiful flowering of the apple orchards. After the long winter's rest for the river, the snow melts in the high mountains which pours into two big lakes. Due to the lakes, spring time anglers do not experience high water problems in the early part of the year when it is prime time to target marble trout along with hungry brown trout too.
Weather conditions can still be cold so fish can be less active on the surface, but with anglers happy to fish nymphing methods and streamers there is wonderful fishing to be had.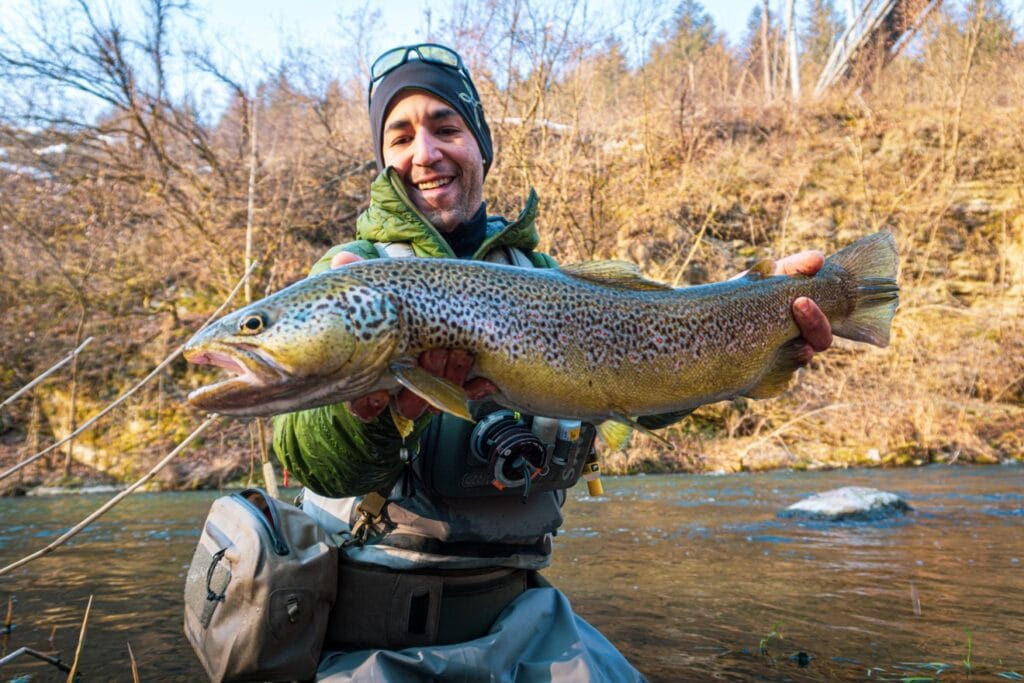 Fly Fishing in the Summer Time
Months: June to August
The summer season bring with it warmer weather, increased hatches and some of the best dry fly fishing in the year. Whilst the river fishes well as a whole, this time of the season focuses on the iconic canyon section. The steep sided walls keep the river shaded from the midday heat, offering happily rising brown trout and grayling as the river alternates between deep pools and fast riffles.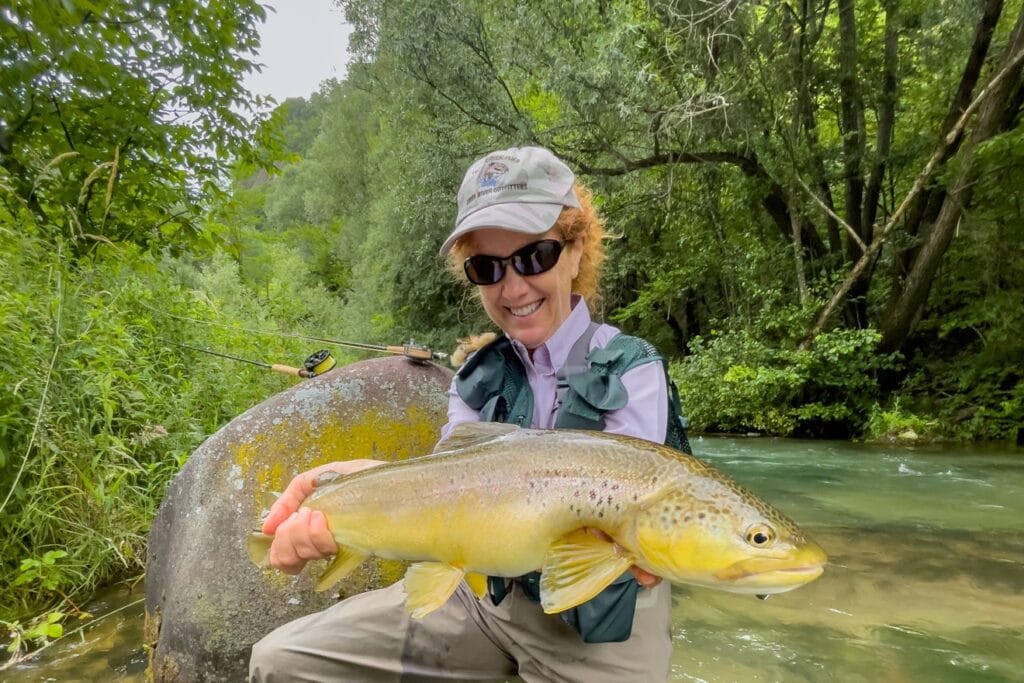 Fly Fishing in the Autumn Time
Months: September & October
The Italian autumn is a great time for anglers to enjoy good fly fishing along with wonderful surrounds as the valley changes colour to the warm autumnal shades. It is a feast for the eyes. The river fish is great throughout the valley, as the fly life and fish are active all day long. This part of the season is particularly good for anglers looking to target grayling, and there is also reasonable chances of encountering big marble trout.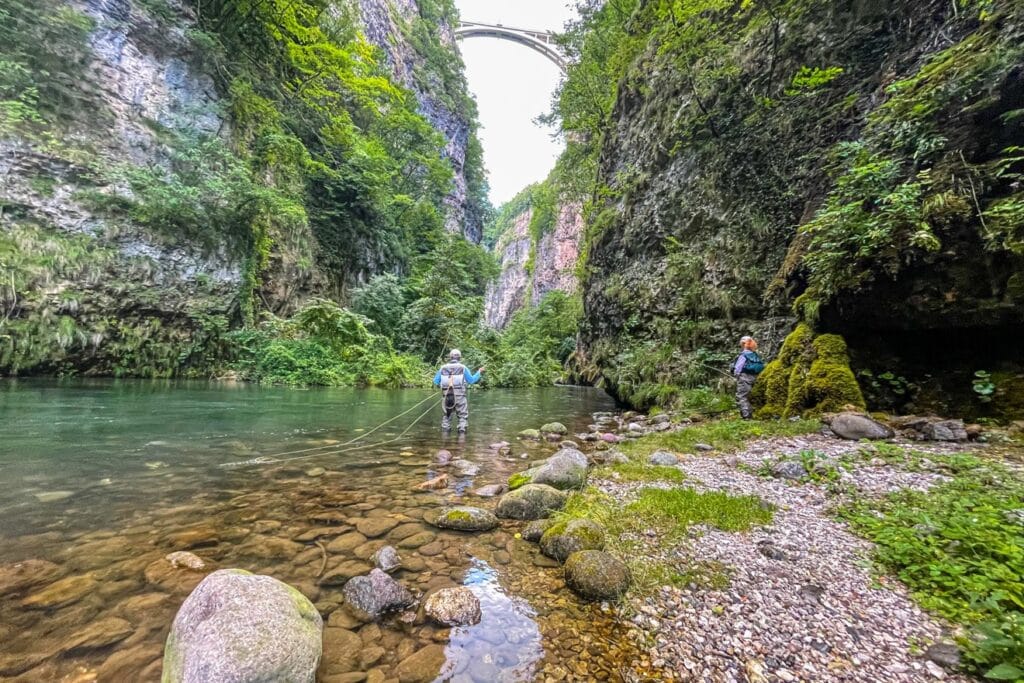 Our Italian fly fishing packages are flexible in terms of length of stay and number of fishing days. The trips can be tailored to individual anglers, fishing-focused groups, and mixed groups of anglers and non-fishers.
For more information about fly fishing in Italy please contact Alex Jardine. Alternatively you can call our office on +44(0)1980 847389.