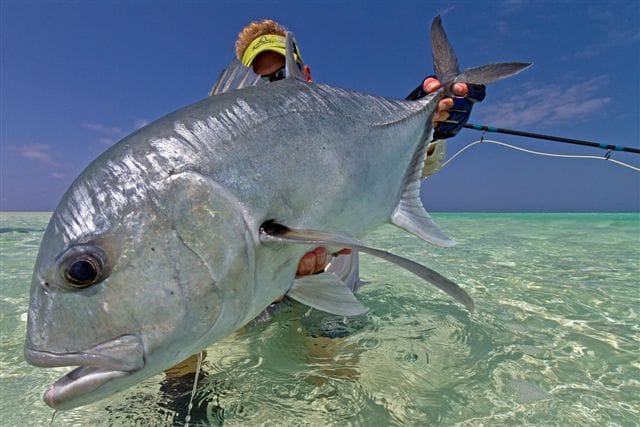 The outer islands in the Seychelles have always held a power over saltwater fisherman, and we are pleased to bring you a new land based operation on Farqhuar Atoll . It has one full season under its belt, and the fishing has been phenomenal. This diverse fishery is made up of countless flats, channels and surf zones. The flats consist of hard white sand, turtle grass and broken coral which make comfortable wading for a wide range of species. Onshore, Farquhar is best known for both its great GT and bonefish populations but also offers fishing for Indo-Pacific permit, triggerfish, barracuda, milkfish, bumphead parrotfish & various other trevally species. Offshore, anglers can come into contact with grouper, GT's, dogtooth tuna, yellowfin tuna, wahoo, sailfish and even marlin on occasions.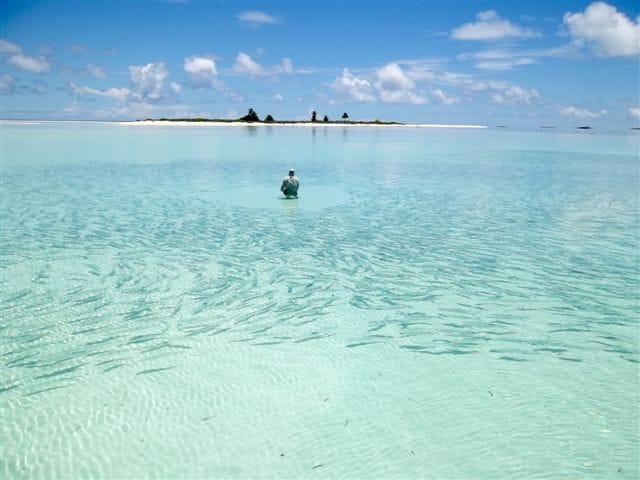 Accommodation on Farquhar takes the form of a basic but comfortable guesthouse which caters for eight to ten anglers at one time. The main lodge which is fully air-conditioned and has four twin en-suite bedrooms and a central lounge. The group is broken down into two x 3 and two x 2 man teams. If you opt to be a member of a 2 man team the cost is $7,500 per angler based on double occupancy, shared guide and boat. If you opt for a three man team the cost is $6,500 per person based on double occupancy shared guide and boat. This price includes the IDC charter flight from Mahe to Farqhuar, but not international flights.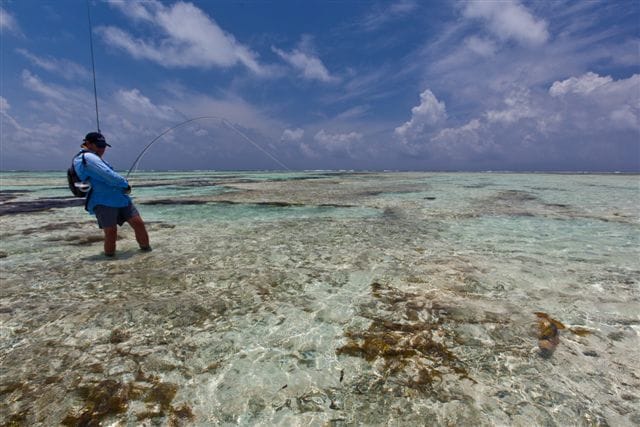 The remaining availability for next season is as follows:
19 – 28 November 2011 (New Moon 25) – 2 rods
1 – 10 December 2011 (Full Moon 10) – 4 rods
9 – 18 April 2012 (Full Moon 6) – 8 rods
20 – 29 April 2012 (New Moon 20) – 5 rods
1 – 10 May 2012 (Full Moon 5) – 8 rods
12 – 21 May 2012 (New Moon 20) – 6 rods

Space is vanishing fast for this fantastic new saltwater operation, so if you are interested please contact us as soon as possible. Farqhuar is for the serious saltwater fisherman looking for adventure and especially those who have fished the outer islands before.