Kau Tapen
For the first week of Kau Tapen season welcomed a group composed of regulars that have been coming for several years including the legendary Lilla Rowcliffe.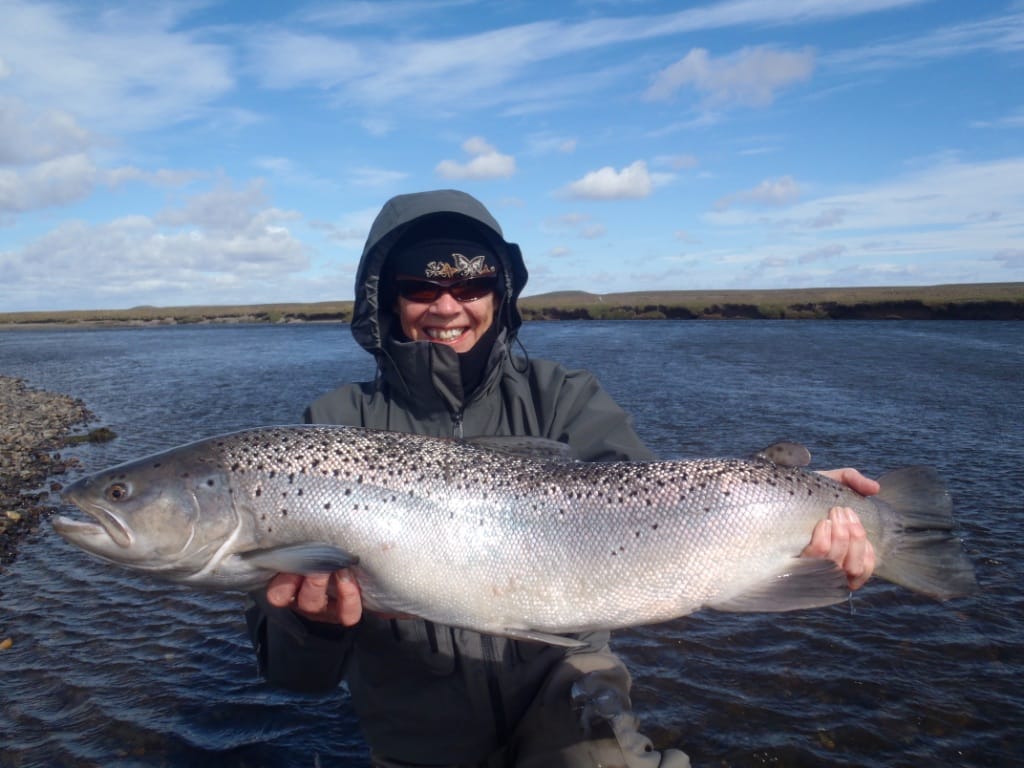 The water level, water temperature and clarity from the start were perfect, and the conditions were great. The river is loaded of fresh fish just arriving from the sea, giving our clients a great fun as those fish are taking hard, strong fighters and jumpers! Rods could fish light tackle as the fish were very active and mostly floating lines and sink tips were used. The fishing conditions allowed already the use of rubber legs nymphs and little streamers during the daytime and as always leeches for the last hour when the dusk comes slowly in the beautiful Rio Grande valley.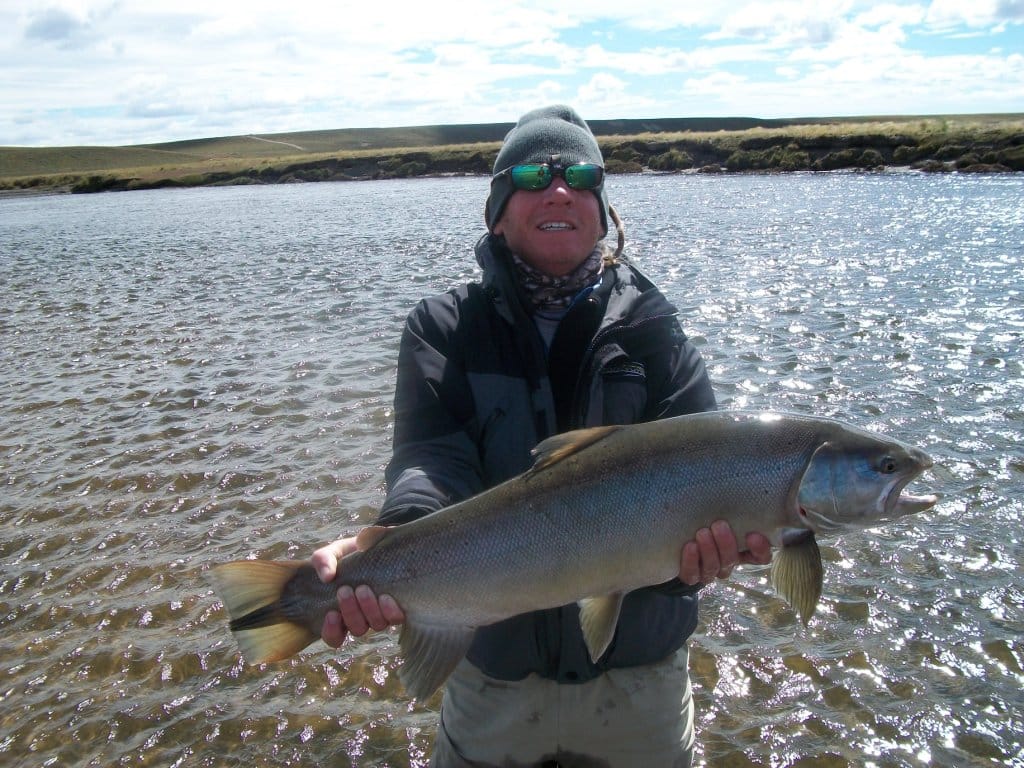 Rods hooked 241 fish and landed 182 fish, with the biggest fish reaching 21 pounds caught in the "warm up session" by Rody Mackay. It is lovely for guests to fish on the arrival day to head out on the river for a couple of hours on their day of arrivals. Top rod was Rueben Hook who landed 29 fish, but Lilla Rowcliffe caught 21 fish going out 1 hour later than any other guest on each session, an accomplishment as this year she will be 85 years old!! Lilla is a real legend at Kau Tapen and has been going 21 years and fish 2 weeks in a row. She is often top rod, or catches the biggest fish of the week. Two years ago she caught the most fish in her first week and then caught a 23 pounder, biggest fish of the week for her second week!!
As she has been coming for so long, she feels at home and has her habits, own room and guide along with her own pool, "Lilla", in the lower section of Kau Tapen water.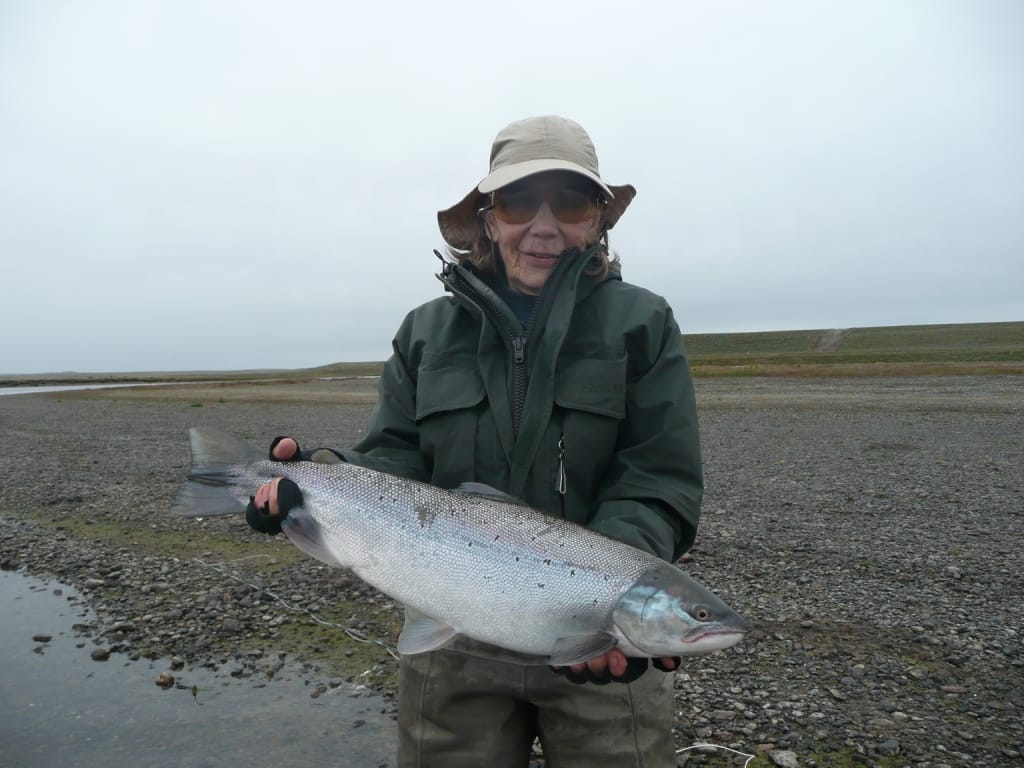 A special thanks to the international guide team composed of Max Maemev from Russia, also a legend (14 season at Kau Tapen and 17 on the Ponoi), Pelle Tronde from Sweden, Matthew Solon from Ireland, Lucas O'Farell and Fernando Beltran from Argentina.It is a fantastic start to the season and it might be one of the best seasons ever at Kau Tapen lodge with an incredible start of 182 fish landed!