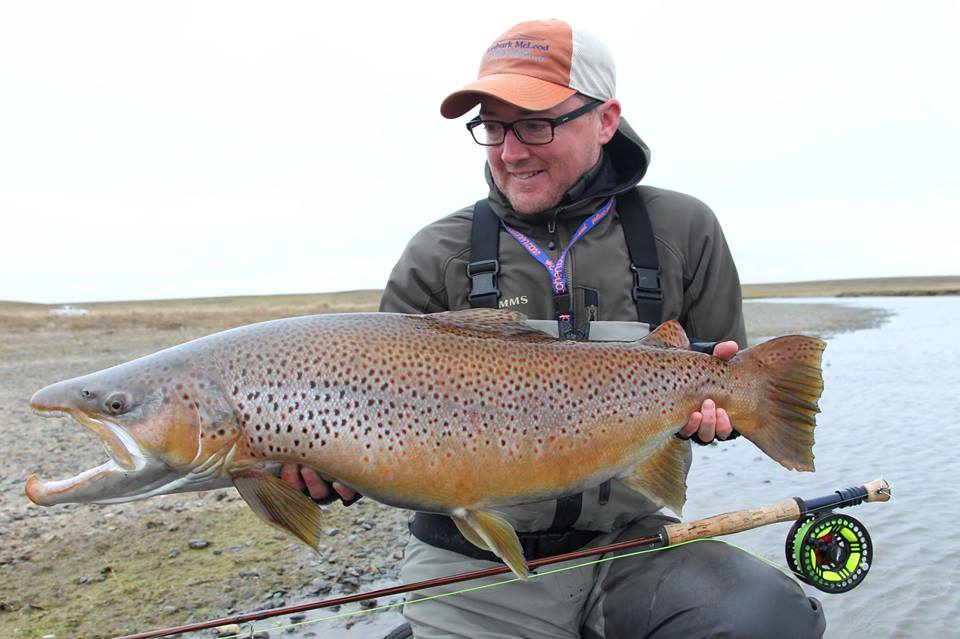 With very little sign of rain and the river now getting very low the fishing continues to grow challenging on the Rio Grande. However, this is when good holding water shines through, with the water at Kau Tapen on the middle reaches of the Rio Grande offering just that and in abundance. Whilst not all pools will offer good fishing or hold an abundance of fish over such periods certain pools will really start to stack with fish and provide, as times, prolific sport. The low, clear water still presents its challenges though and the fish, although present in abundance, are wary and harder to fool. As such, longer leaders, lighters lines and softer presentations are key with skagit lines and heavy tips being reserved for the windiest of days or left out of the armoury entirely.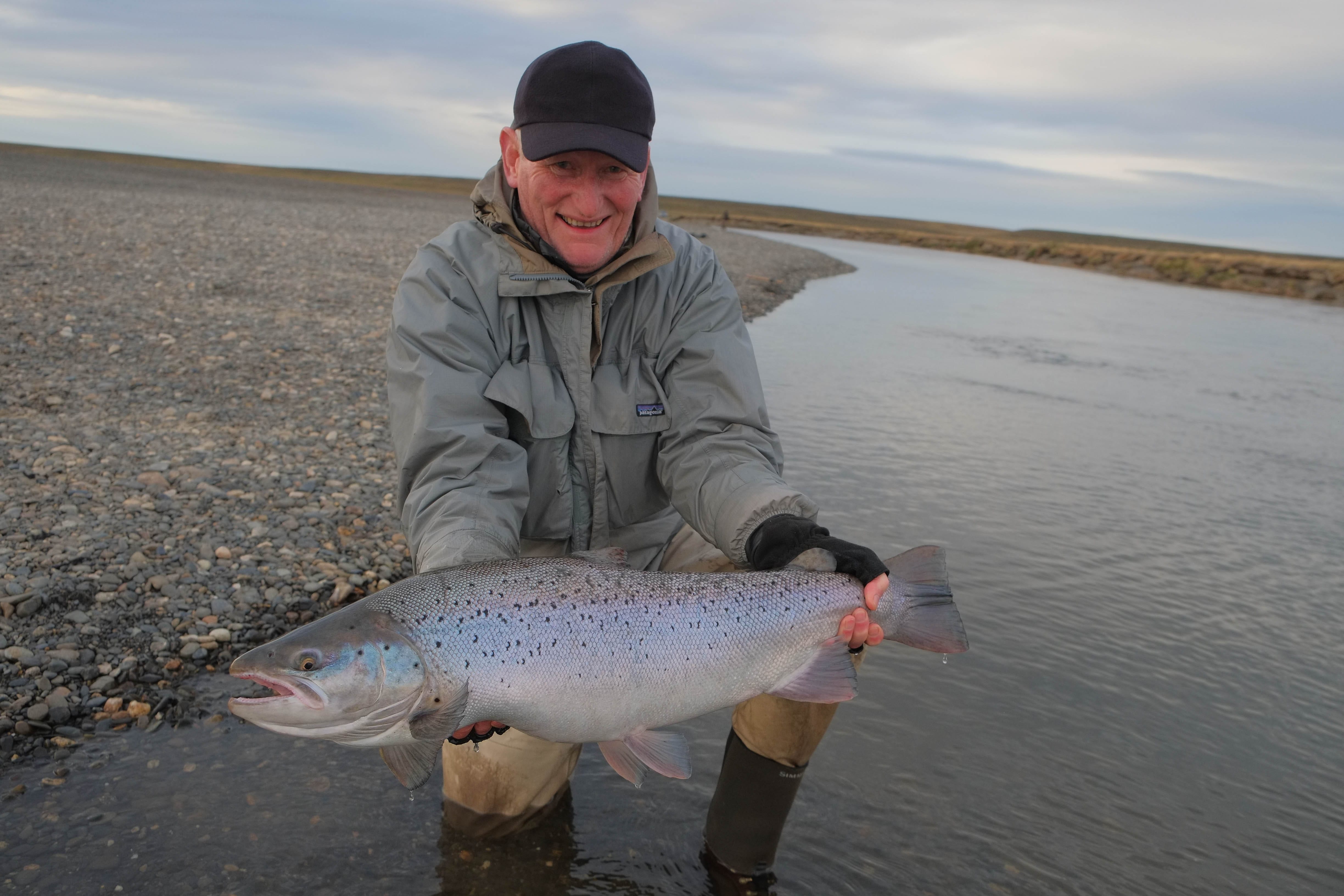 The last week of February was largely a week of two halves, certainly starting slow and ending on a high as the conditions improved and also the new moon built to bring more fresh fish through the system. The first few days saw freezing temperatures at nights then blistering hot, sunny conditions in the daytime – hardly what one would describe as ideal conditions for sea trout fishing. However, some god catches were made as the guides pulled out all stops to provide sport, highlighting the calibre of the guide team at Kau Tapen being able to provide superb sport under such conditions. Indeed, the first day saw the largest fish of the week being landed, a fresh 21 lb'er. Beyond that, the sole lady angler in the week – Lynda Fagg – started strong with a good session of five fish.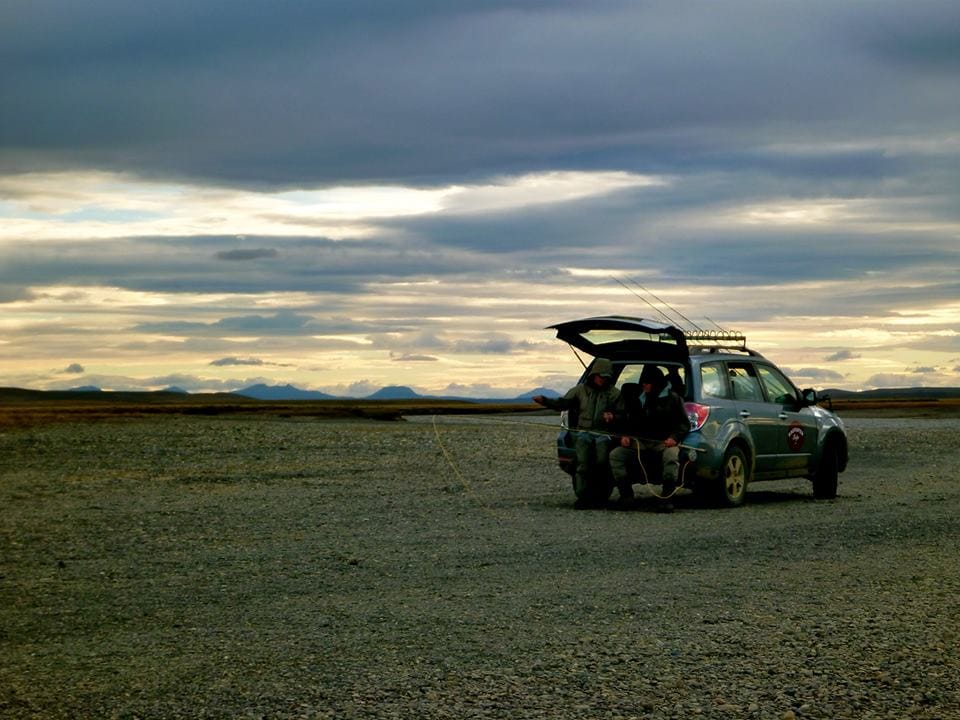 By Wednesday sport really improved in direct correlation with improving weather conditions; mild evenings combined with overcast days. Several good catches were made both in terms of numbers and size. Best of all rarely was anything heavier than intermediate tip required and small flies were largely called for, which made for a fun fishing style. Tim Aldiss managed a magnificent fish of 19 lbs and another of 16 lbs in the same session and his fishing partner Allan wasn't far behind, ending the week as the top rod and earning himself a sage rod as a prize and as part of the 30th anniversary of Kau Tapen operating. Dan Gazzard left little to chance for the trip tying some magnificent creations that really deserved to catch fish and sure enough on the penultimate day he landed a magnificent 16lb'er doubling his previous personal best.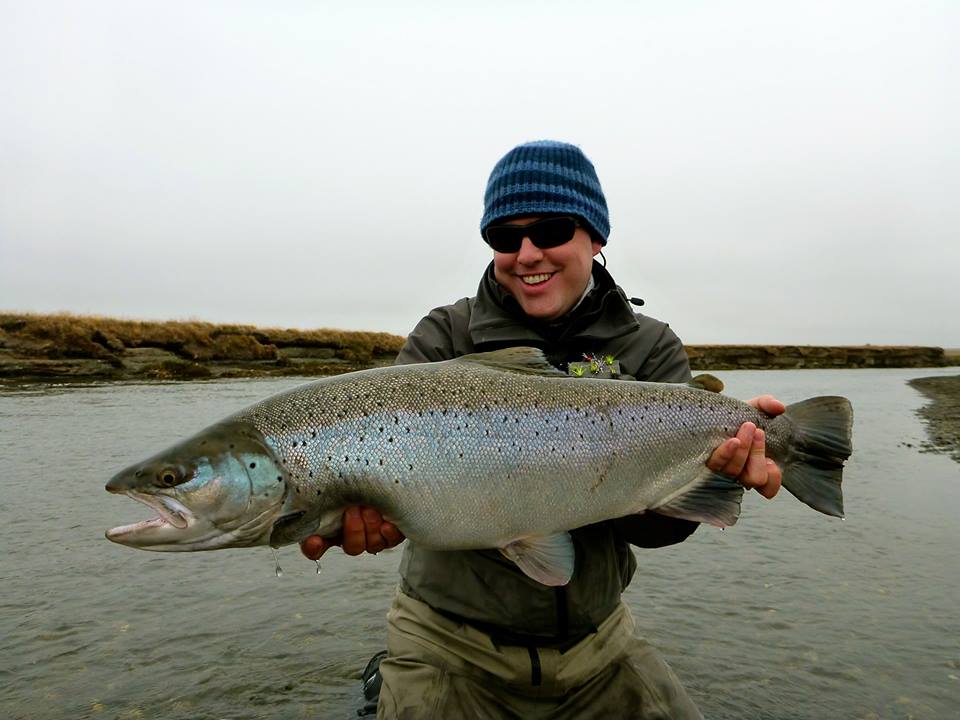 Beyond the larger fish a large number of 3-8 lbs were seen and caught throughout all beats. This is unusual but great news for the future of the fishery as these will be in the 6-12 lbs bracket by next season and will then continue to grow in consecutive years to hopefully provide the 15 lbs + fish of the future that everyone travels to the Rio Grande for. Indeed, on that front, everyone in the week had a sea trout of over 13 lbs with most catching a fish of a lifetime and certainly a personal best sea trout. Not many places can offer this under such difficult conditions.
As the river continues to drop floating and intermediate tips are all that's called for couples with 12-15 lbs tippet. Successful flies include the green machine, emb, sunray shadow, prince nymph and also some small, traditional wet flies.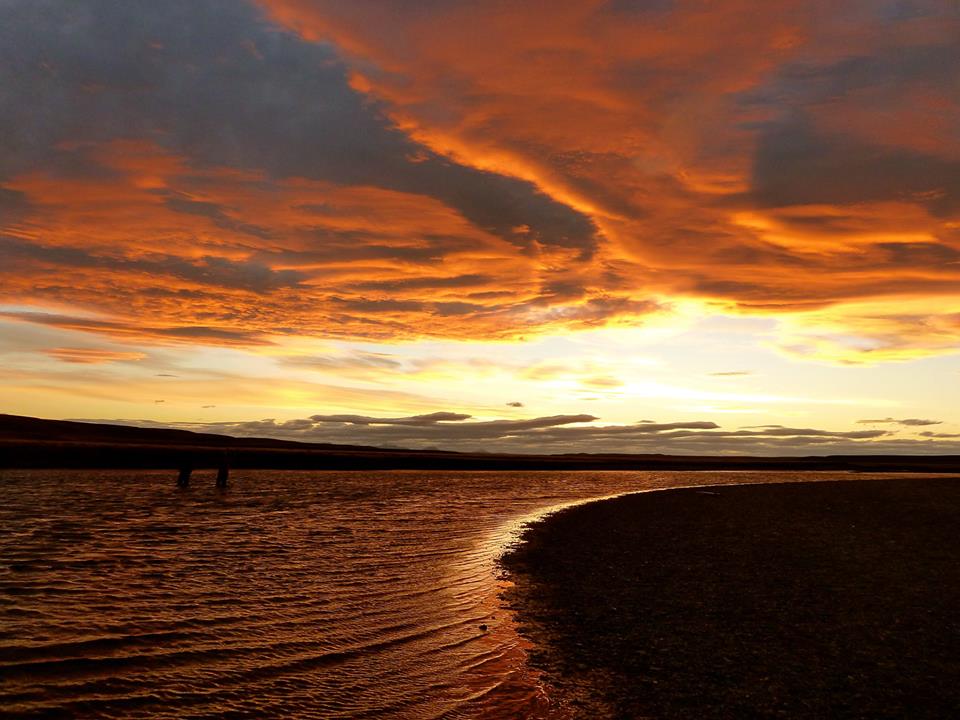 If you would be interested in further details or an itinerary then please contact Steffan Jones or Peter McLeod alternatively call our office on +44(0) 1980 847389.