Sea Trout fishing Kau Tapen Villa Maria Rio Grande Argentina
Kau Tapen and Villa Maria Lodges need little introduction when it comes to finding prime fishing for sea trout on the middle and lower Rio Grande in Argentina. They are owned by the same people and are both run to exacting standards that sets the bar for others to follow. If you are looking for superb food, service and standard of accommodation to compliment your fishing stay then these lodges take some beating. They have been around for many years and are highly sought after, with good reason.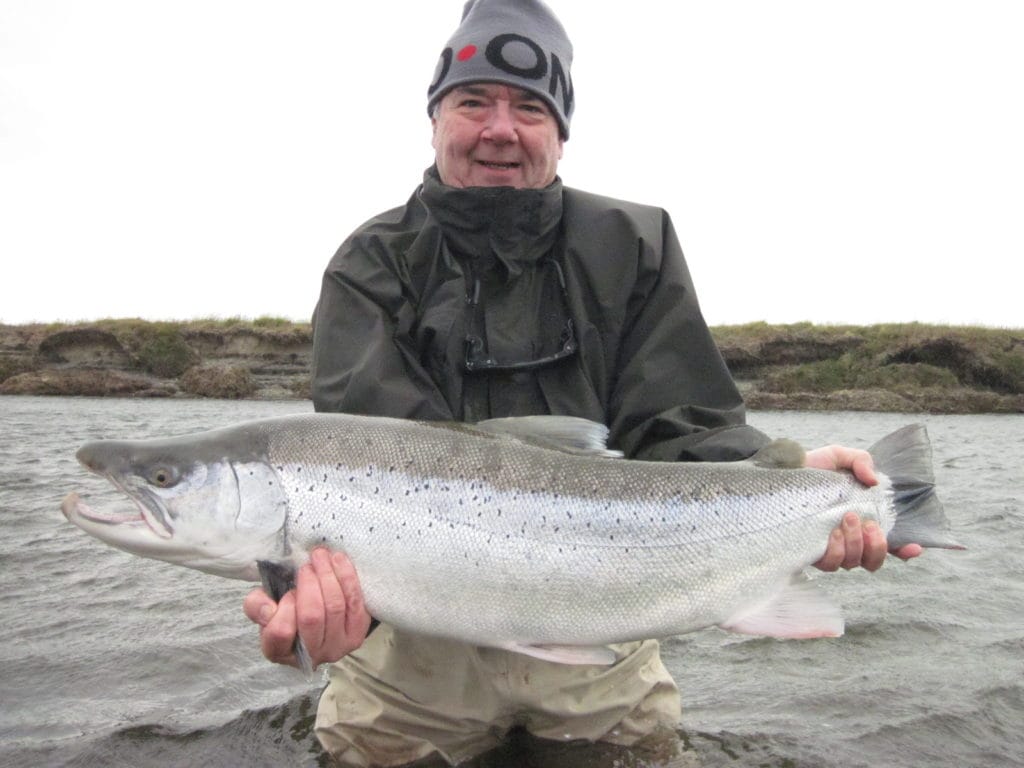 Take the 2017 season, for example. Kau Tapen landed around 295 sea trout of over 15 lbs and 47 sea trout of over 20 lbs! The season ended with a tally of around 2,000 sea trout landed to their water alone, which is an amazing amount of fish. Villa Maria suffered some high water weeks, which made fishing difficult. However, when the levels were fishable the fishing was truly spectacular; one client landed 90 sea trout to his own rod in a week, including a 30 lb specimen and 15 over 20 lbs! There was another week at Villa Maria where the six anglers landed 200 sea trout between them, 90 of which were more than 15 lbs.
You never pay more through us than you would by booking direct or through a competitor, but there are certainly several advantages to booking through us, least alone the overall price. Did you know that we are the cheapest around for your fishing? Seen cheaper or been quoted cheaper? Then let us know. Click HERE for a complete overview of why you should book with us.
KAU TAPEN AVAILABILITY
January 6-13th; 6 rods
January 20-27th; 3 rods
February 3-10th; 3 rods
February 10-17th; 3 rods
February 17-24th; 5 rods
March 10-17th; 4 rods
VILLA MARIA AVAILABILITY
January 5-12th; 3 rods
February 16-23rd; 1 rod
March 2-9th; 3 rods
March 9-16th; 6 rods
PLEASE NOTE; some other rods may become available. If you're looking for something in particular then please let us know as we can often make something work for you.
The prices have recently been released for the 2018 season at both Kau Tapen and Villa Maria and we are pleased to note that there is very little price increase, other than on the fishing licences, which are outside of their control. Included in the following prices are three transfers in Buenos Aires, along with an overnight stay. However, if you need more arrangements for your trip then we can tailor this for you accordingly. The costs are as follows:
Kau Tapen
December 30 – January 6: US $7,295
January 6-13: US $8,795
January 13 – March 10: US $9,595
March 10-17: US $8,795
March 17-24: US $7,295
March 24-31: US $5,950
Villa Maria
December 29 – January 5: US $7,550
January 5 – March 16: US $10,950
March 16-23: US $8,950
March 23-30: US $8,600
March 30 – April 6: US $5,950
All prices are + US$450 for fishing licence.
These costs include x3 transfers and x1 night stay (single room) in Buenos Aires. You may stay at either the Loi Suites in Recoleta or you may stay at the Delta Eco Lodge (shared room) and have a day's guided dorado fishing as part of your stay (subject to availability). There is a US$150 surcharge on single travellers.
For more information please contact Steffan Jones or phone 01980 847 389