Since our first exploratory trips to Christmas Island (Kiritimati) back in 2013 we have had continual interest in this historic saltwater fishery. So close to the equator it truly is a year round fishery offering incredibly consistent bonefishing, some of the largest triggerfish in the world and of course the numerous trevally species.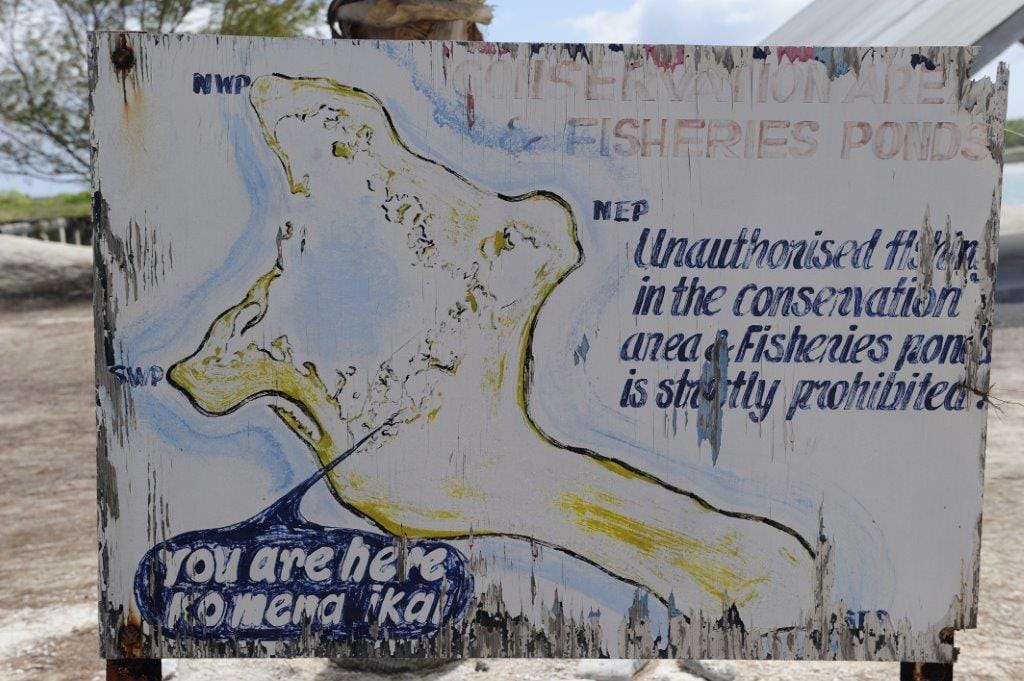 The main lagoon is 160 square km with an extraordinary network of flats, channels and coral bommies to target. White sand flats up to nine miles in length can be waded at your leisure as you target the prolific schools of bonefish and massive triggerfish. There are some really large bonefish on these flats, well in excess of 10 lbs and one of our clients this year landed six fish over 30 inches (10 lbs +) during his stay.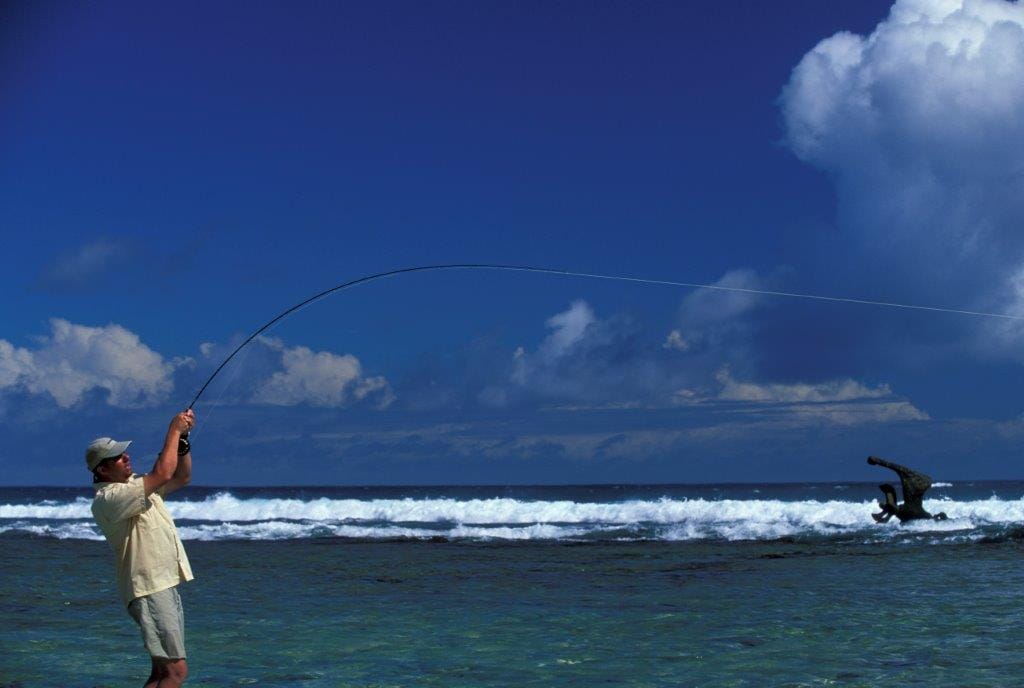 What is most exciting is that this could be the worlds' most prolific milkfish fishery. Having never really targeted these magnificent gamefish before 2013 the guides at Ikari House have embraced the techniques with open arms and are now consistently catching them on fly. The southern coast down to the Korean Wreck area is a 50 km GT hunting ground of coral coastline. The high backed beach is ideal for spotting these marauders as they hunt down the large bonefish feeding along the edge.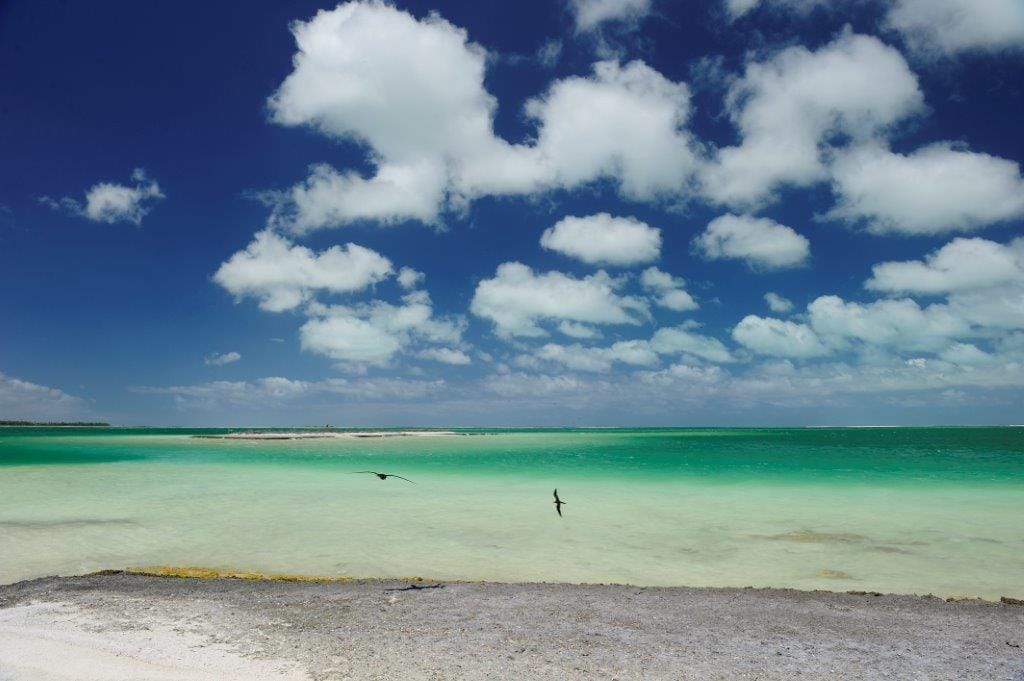 Until you have experienced Christmas Island it is hard to put into perspective the sheer size of the fishery. You could fit three Seychelles atolls inside the lagoon system with space to spare. As the largest atoll in the world there are areas of Christmas Island that are still being explored. The guides at Ikari House are at the forefront of this exploration with their new fibreglass boats and large 4 stroke engines opening up a whole new side of the fishery.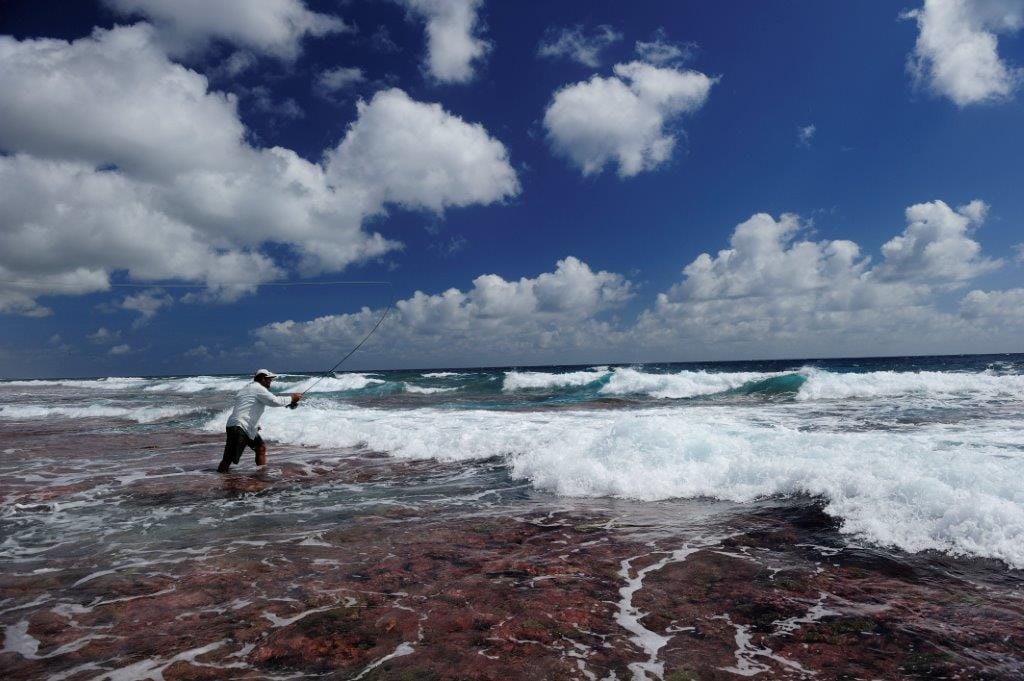 Ikari House offers an excellent standard of accommodation on this rustic island in comparison to some other operations. It has modern rooms, en-suite bathrooms and air conditioning. The new palapa is the perfect spot to enjoy a well deserved drink as you watch the sun go down. It is also perfectly located 3 minutes from the dock negating the need for the long drive every morning. At US$2,750 per person for a week it offers excellent value for money, and combined with a few days in Honolulu on the way over makes for a fascinating adventure.
For more information or a detailed itinerary please contact Peter McLeod or call +44(0)1980 847389.