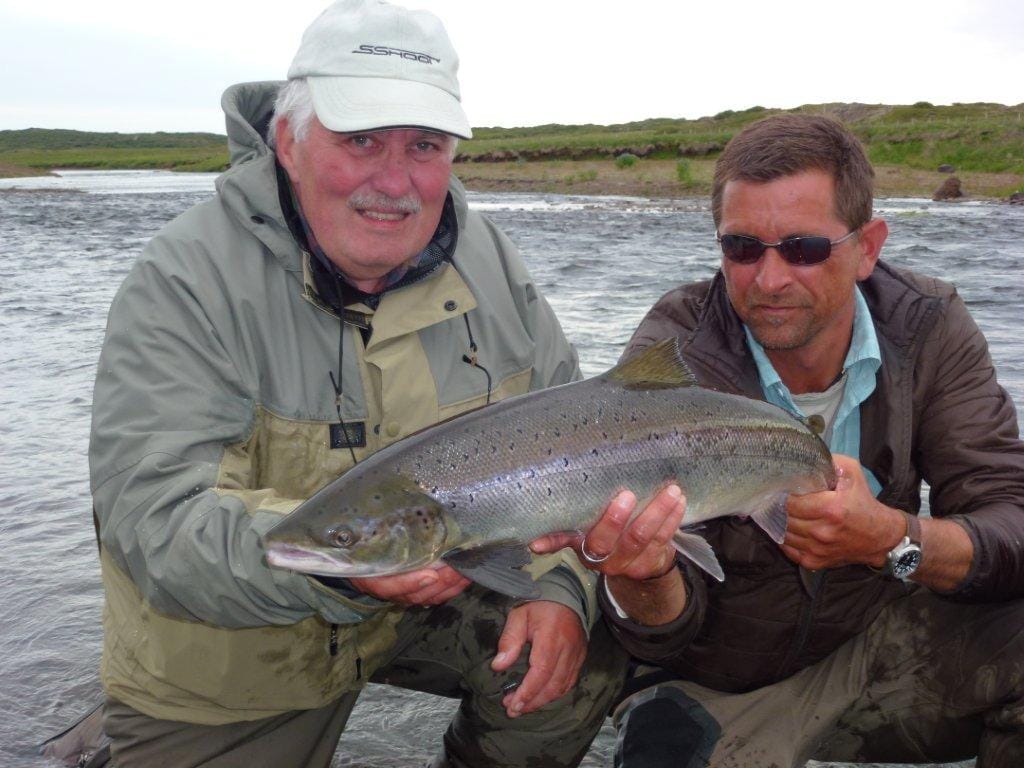 I kept being reassured that there had been a ton of snow in Iceland last winter and that the headwaters of the Langá were well topped up with a bountiful supply of water. I was somewhat alarmed when an old Iceland hand told me he wasn't going on his annual pilgrimage up to the land of Ice and Fire as there was not likely to be any water this year and it was going to be the same low levels as the last two seasons. Well I am not entirely sure what my acquaintance had been smoking but we arrived at the lodge to find the water level to be nigh on perfect.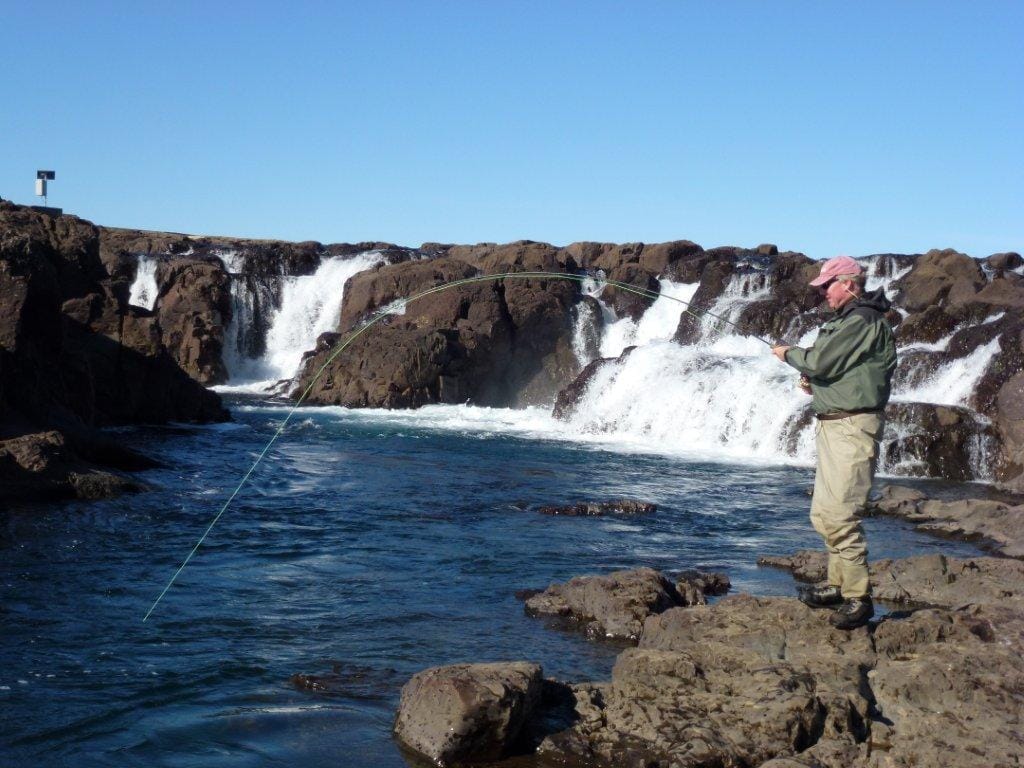 The previous fortnight had seen cool weather on the west coast and it was generally deemed that most things were at least a fortnight behind normal. Certainly many spring flowers were still in bloom whereas last year they were well over when we arrived. A ptarmigan on the road side with a brood of a dozen bumble bees was another indicator of how late things were. The main run of fish was also tardy but as our week progressed the weather warmed and the river system began to fill with sea liced bars of silver. The highest tide of the summer took place on the Sunday of our stay and the catches steadily increased as the week progressed.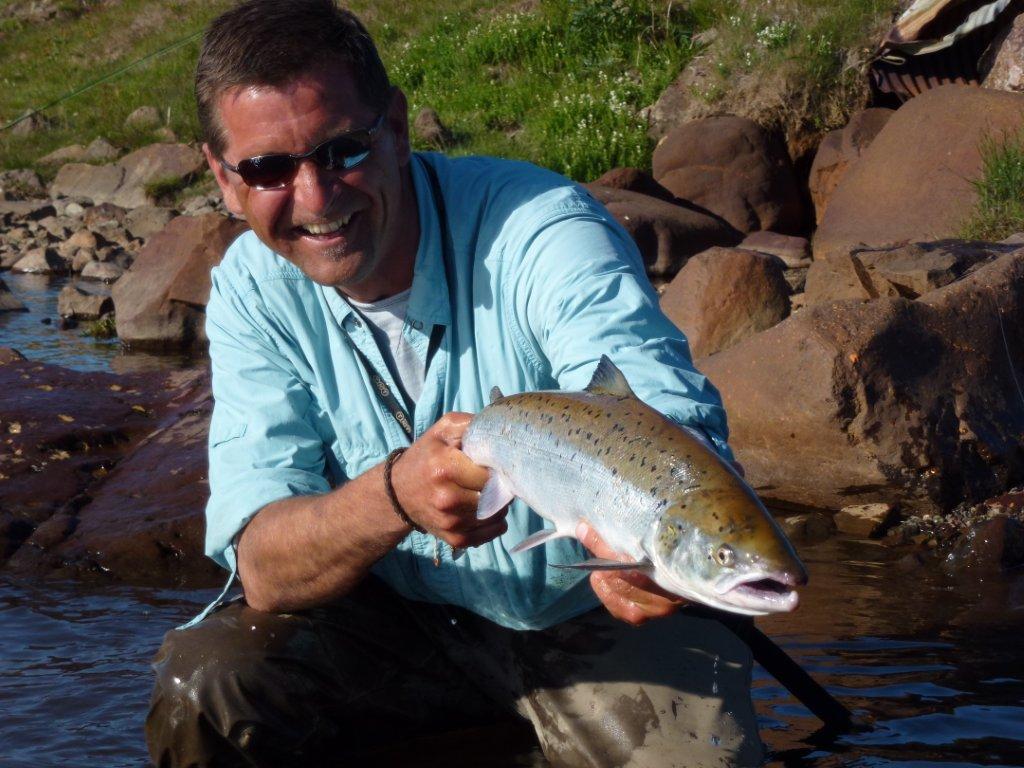 Last season's warm water temperatures (almost 20C in the shallows) and low water levels and an abundance of fish (a run estimated 40% higher than average) gave us loads of sport. However in the cooler water of this July it was generally agreed that the fish scrapped a lot harder than our previous visits in 2009 and 2010. Interestingly the water temperature early in the week was 9C in Pool 93 (top of the system) and 14C in the lowest pools. A number of larger fish were also caught – at least three around the ten pound mark and several of around six or seven pounds  all of which gave great account of themselves on light tackle.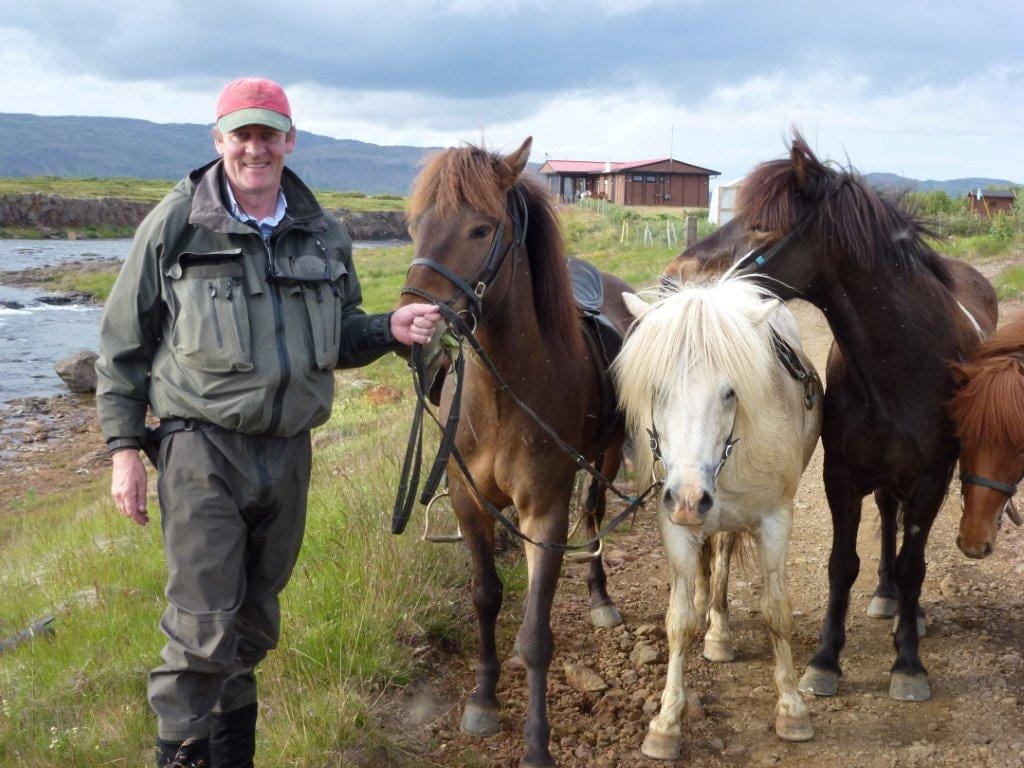 The average catch for a full rod was just under 20 fish (14 in 2009/10) and most fishermen used a rod of 9' – 10'6" for a #8 – however some of us had success on Guide Klaus Frimor's 9' Guideline for a #5 which proved feisty stuff. Small flies (sizes 14, 16 and 18), small tubes and hitches and micro cones did the business although making the fish stay attached on such small hooks proved testing! Others had success on larger flies and tubes fished (on the whole) conventionally. In summary – a week of plenty of action with guests seeing the river fishing almost at its very best.
The Lodge was as comfortable as ever and Mjöll and her team looked after us fantastically well. This year's young chef did a superb job and had a lot to live up to after 2010's ludicrously high standard of cuisine – he surpassed all expectations and it sounds as if he will become a permanent fixture. We will return!